We had to stop off at Nick and Stacy's again in Tennessee before hitting the east coast. Usually we see them once a year when they come up to their family cabin in Western Maine each summer. But it's nice to connect more than once a year. Stacy is the one who created our logo and the talented designer behind Bluebird Creative. Later this year, they will begin their Airstream journey. I have to thank them for giving us a welcoming place to park, lending us tools for some of our small van projects, feeding us, and providing all around good company.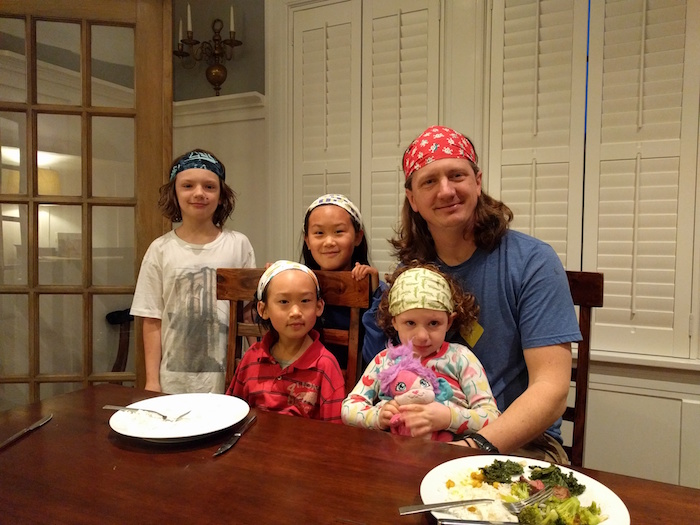 In the picture above everyone is wearing Anna's Bandanas.
Next stop, North Carolina to visit sv Piper, who we last saw in the Bahamas. We got to see Tripp and Lisa's gut reno (commiserate with them) and admire their handiwork. Luckily, the kids got a "snow day" from school, so we got to go on a hike together.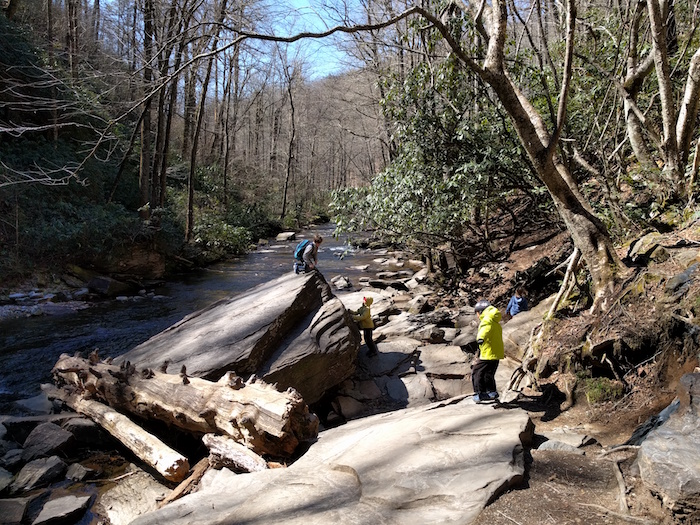 Notice that there's no snow in the picture above? We were also confused, but apparently there were icy roads up in the higher elevations.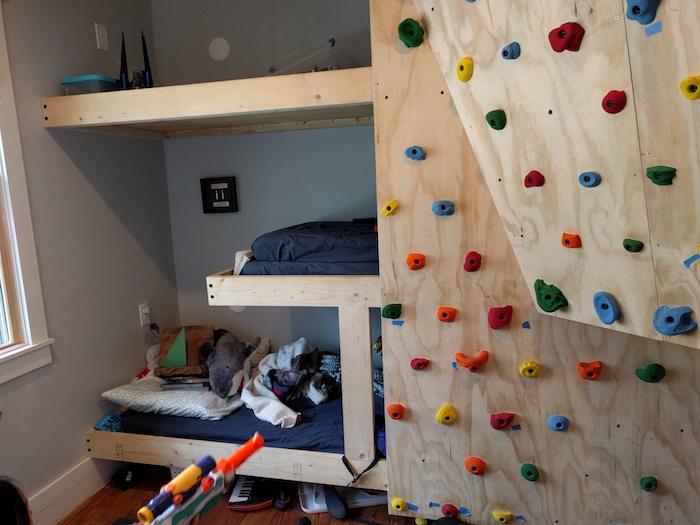 I had to snap a picture of this amazing rockclimbing wall for my honey-do list. We so enjoyed catching up with them. Like any good ex-cruiser/adventure junkie, Tig was kindling Tripp's interest in Sprinter vans, giving van tours and letting him drive it once. Maybe we'll see them on the road someday?
I should call this stretch of the road trip "visiting cruising friends". After all, they're the best kind, right? So when we reached Virginia, we had to visit sv Fairchild, our buddy boat during the last cruise. The kids had a blast reconnecting.
Sometimes it looked like this: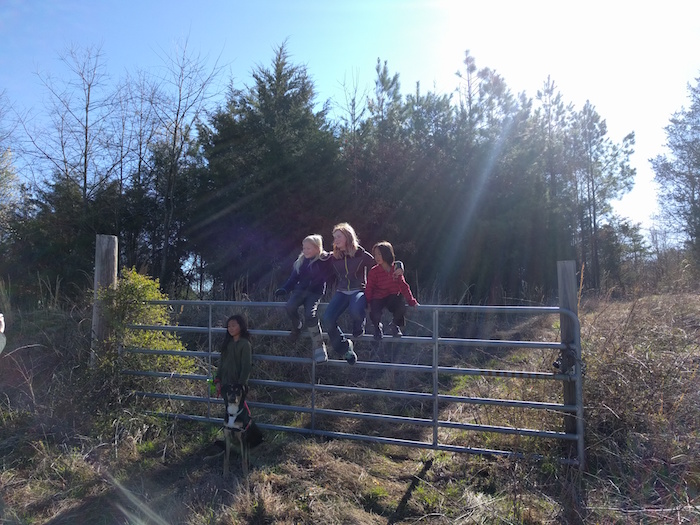 And sometimes it looked like this (notice the mahi-mahi pillow? Squee!):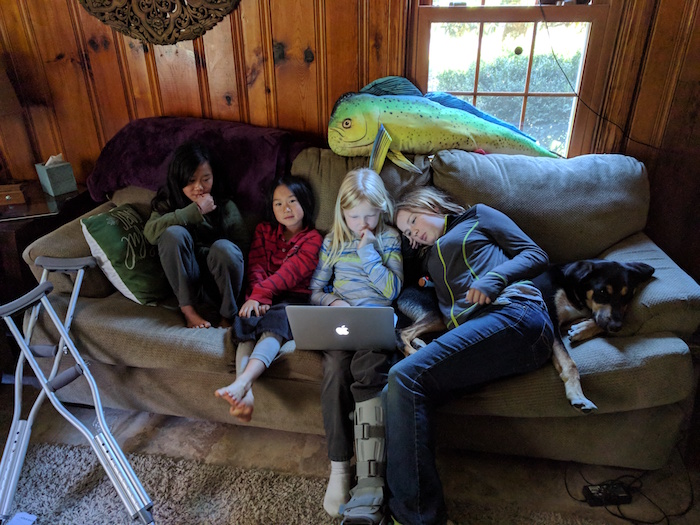 I think Tig also enjoyed seeing his spear-fishing buddy and Coconut Challenge teammates. I know I did.
During this time we also got to visit Jamestown Settlement during it's Military Through the Ages weekend. Some of it dovetailed nicely with the Story of the World Volume 2: Middle Ages audiobook we were listening to on the road. Other parts of the reenactment were from the revolutionary war to modern times.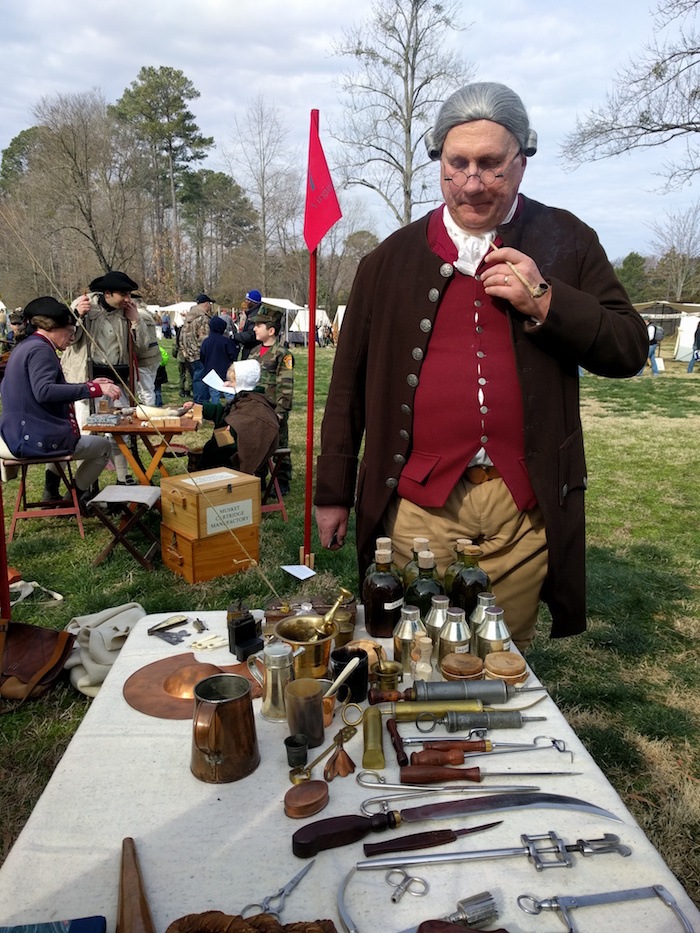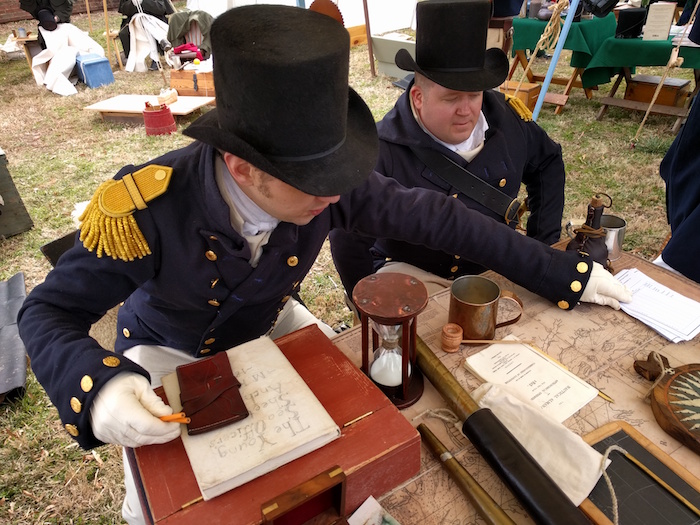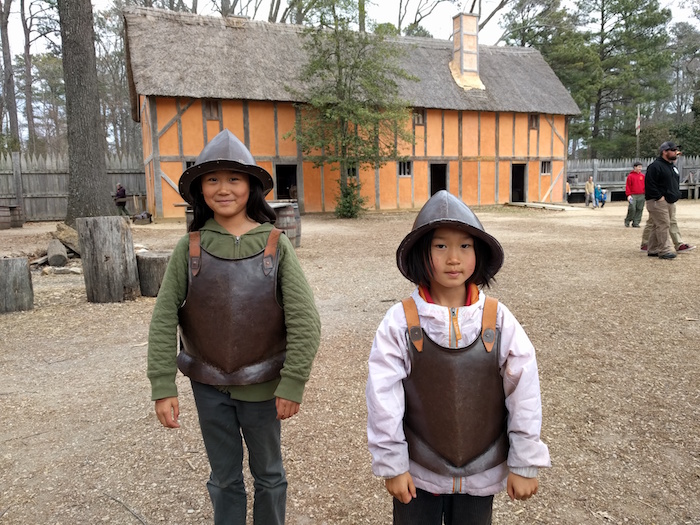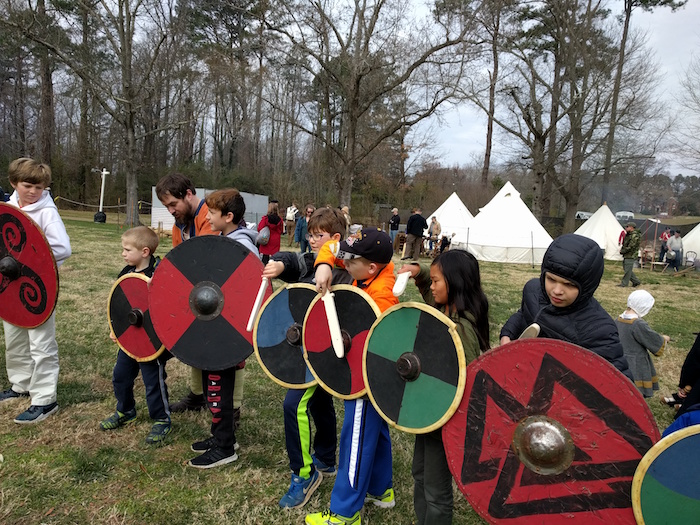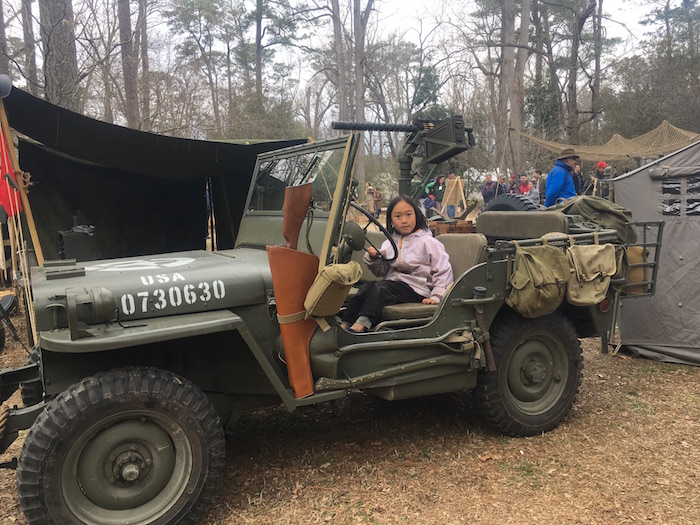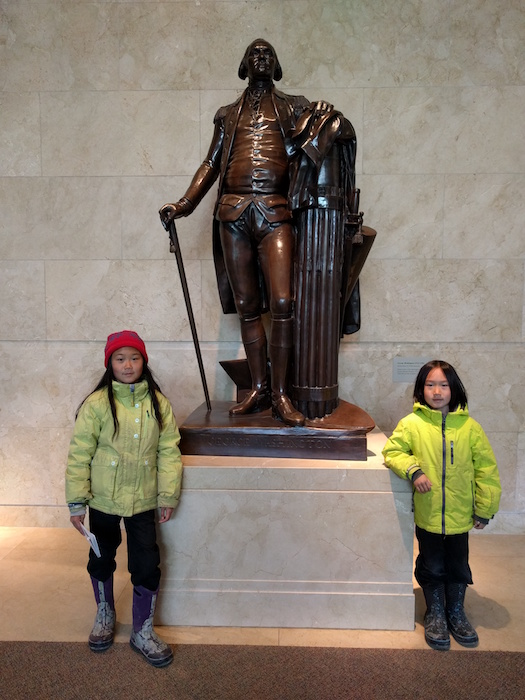 We also went to see Mount Vernon, George Washington's home. After listening to Hamilton The Musical non-stop (get it?) during this trip, it was nice to bring the Revolutionary War to a close.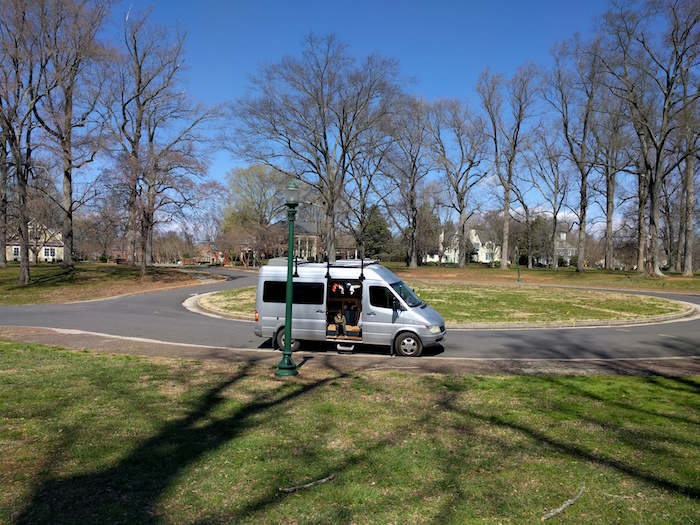 It was already springtime in Virginia. We wouldn't see this weather for another two months in Maine.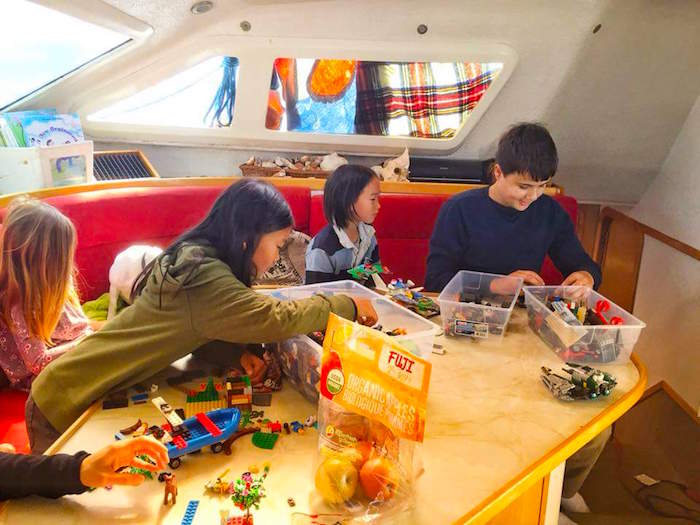 And of course, no trip through the mid-Atlantic states would be complete without a stop at Cindy's boat. That's where the kids play Legos and the mamas get to  chat.