Georgetown Regatta Week in pictures.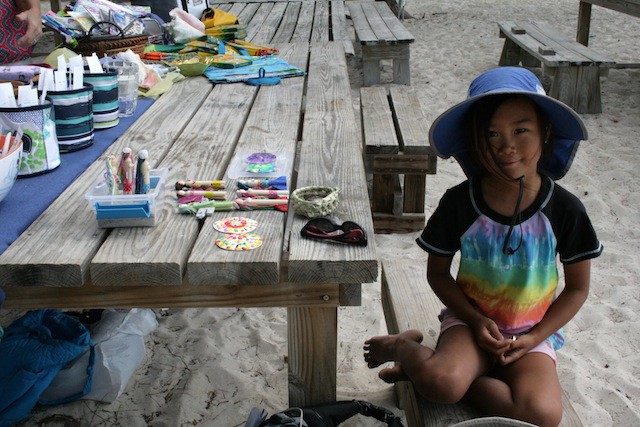 So we decided to make the best of being stuck here. That means staying for the Georgetown Regatta Week.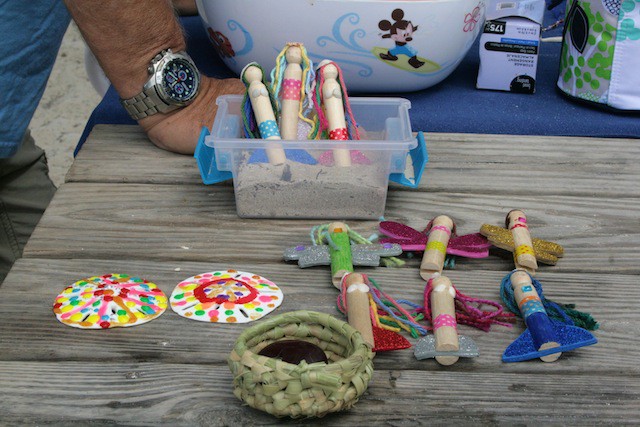 V participated in the Arts and Crafts show. She displayed her mermaid peg dolls, painted sand dollars and a small basket we worked on together. She sold a peg doll and the two sand dollars!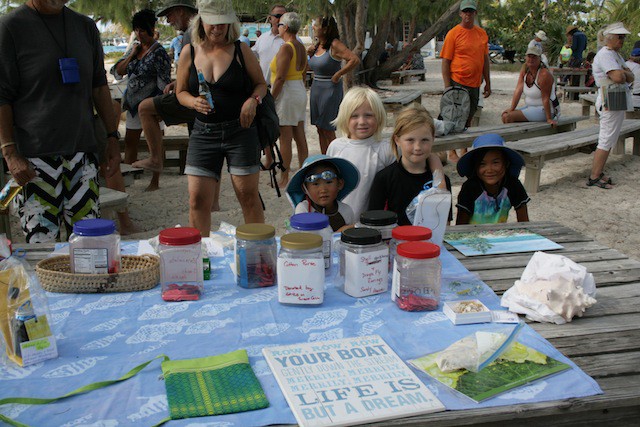 V put most of the money she earned into the raffle, which benefited the local Red Cross. She won a beautiful silver and sea glass necklace that every boat wife (including me) coveted!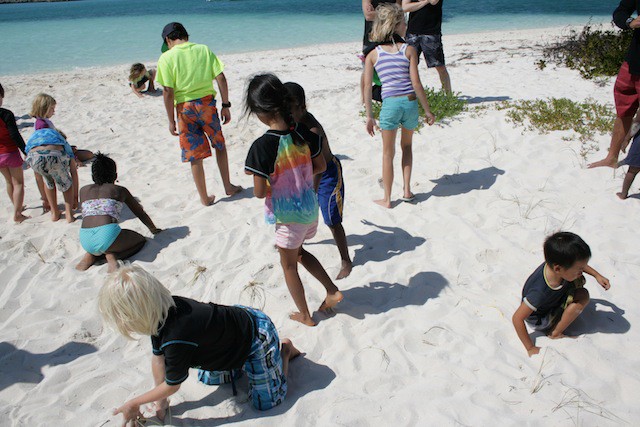 If you want to keep kids occupied on a beach, just bury $40 worth of quarters in the sand. Kids activities included a treasure hunt, soccer game and foot race.

Lord of the Flies, with balloon swords and shields.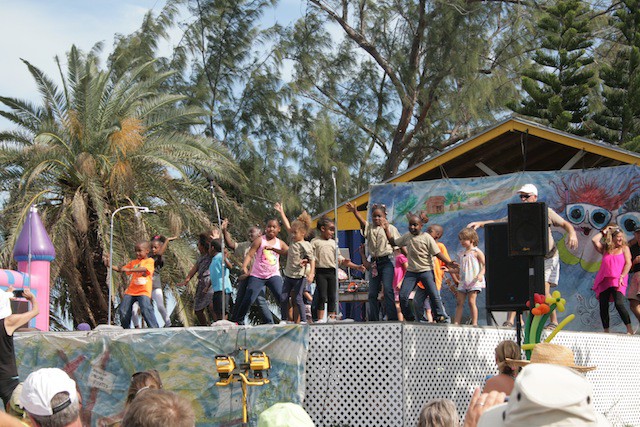 Talent show fun. My favorite was the "Anchoring Dance" song.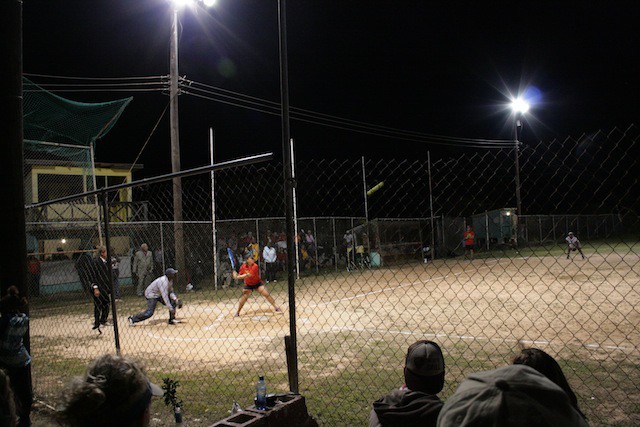 Softball game: cruisers vs. locals.
And, of course, the Coconut Challenge. Although I was politely offered a spot on the team, I am decidedly way too non-competitive (why are all these overly-buff guys chasing after a pigskin non-spherical object again?) So I bowed out and cheered from the sidelines instead.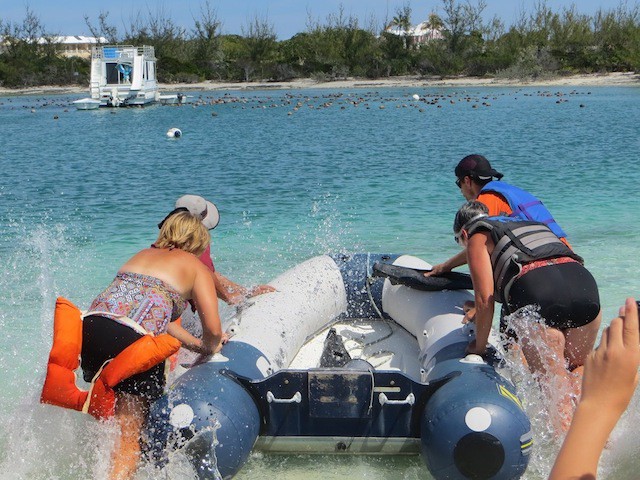 (Photo Credit: sv The Amazing Marvin)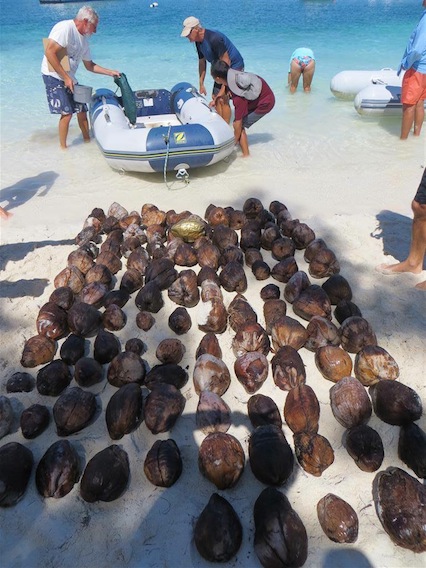 (Photo Credit: sv The Amazing Marvin)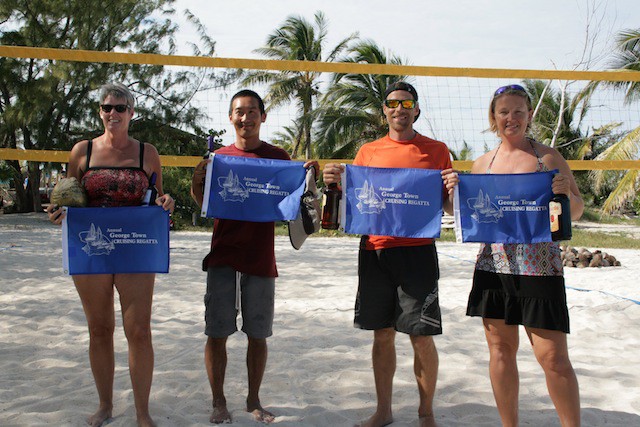 The Fairchild team won the Coconut Challenge Race, but not without the "Great Coconut Scoring Controversy."
There was a pet parade, and oh, a sailing race. Tig crewed on Fairchild, of course. I hung out at the beach, and neglected to take any pictures. The conversation that night went like this:
Me: Sorry Tig, but I have to tell ya. Watching a sailing race is not very exciting.

Tig: I hate to tell you, Serena, but being in a sailing race is not very exciting either.
We had a great time hanging out with sv Fairchild, sv Singing Frog, sv The Amazing Marvin (which is truly Amazing), and sv Serenade. Goodnight Georgetown.
Save