It's not often that we find a doppelgänger sailboat. Sv Piper, a Najad 343, with a center cockpit and aft cabin, has almost the same boat layout as us (mirrored), except ours is a ketch and their's is a sloop.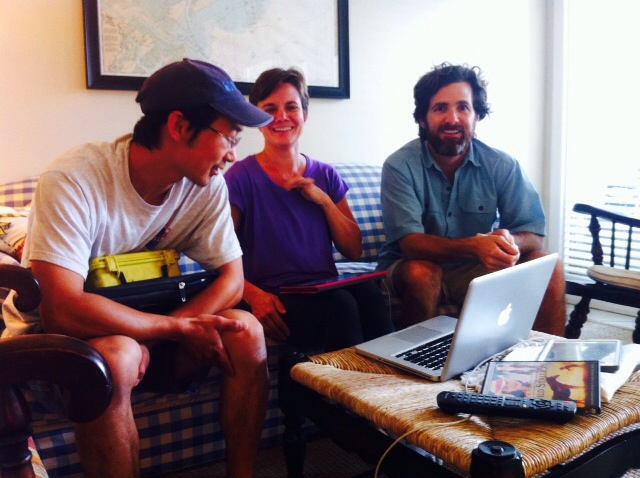 We met the Lisa and Tripp during the Newport boat show last fall, having been introduced through sv Full Moon.
They had begun cruising, while we had already swallowed the hook. The kids started playing together on the beach, and spent an hour looking for treasures under the piers. After a pizza party dinner, we parted ways, and wished them bon voyage.
Once we started driving south, I checked on Kids4sail FB group and contacted Lisa. Over a year had passed since we last met. They were staying in the Beaufort, SC area getting ready to get back onto their boat. Lisa graciously gave us directions to where they were staying; a little island that sounded like it was located in Never Neverland (think Captain Crook lane, Crook Island). They would be back later that night, but we had access to showers, laundry, and a kitchen. We retired early in our van, so we didn't get to see them until the next morning.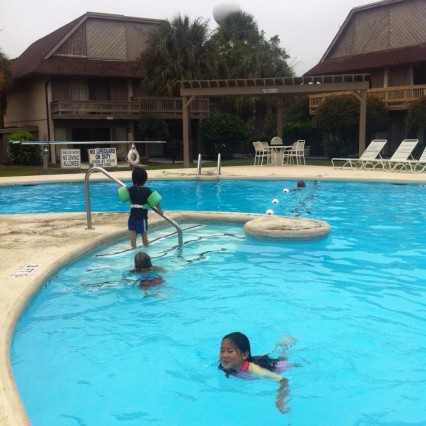 Once morning came and everyone shook off the sleepiness, the kids were soon playing together outside, swimming, and feeding flies to their newly captured pet frog. The adults chatted for hours, comparing pictures of our boats (we've never been on each other's boats) and sharing adventure plans. They checked out our Sprinter van and we emailed resources back and forth. Before we knew it, it almost 3pm and we had to hit the road.
The kids dragged their feet, and I felt the same way, too. It was hard to say goodbye, but hopefully we'll meet again.
Save