Brownsville is the southern most city in Texas, which usually means it's the warmest. So we stuck around the area. Our roots in boating led us back to the water so we headed for the beach. The barrier island of South Padre Island is known for spring break, but we found some non-touristy things to do like fishing, getting stuck in the sand, and running around the dunes. The beach driving and camping is limited to a narrow strip of sand with the waves practically lapping up to your tires. People camp there, but usually have 4wd to be able to get slightly further from the water into the soft sand. I don't recommend it, but can be a fun day trip.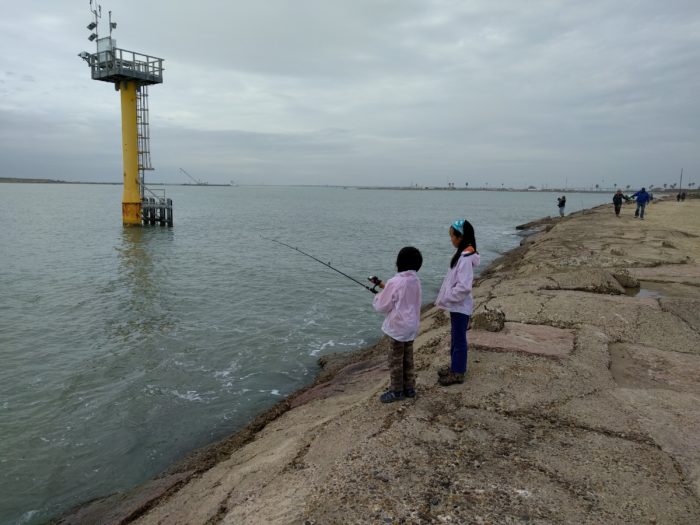 Fishing on the jetty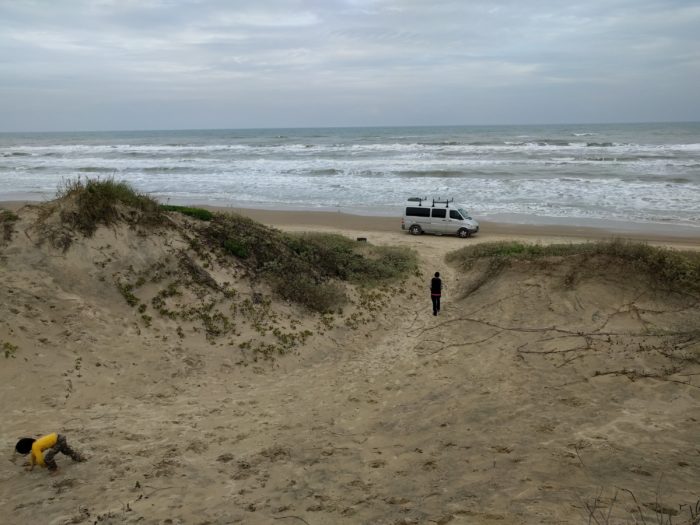 South Padre Island
The southern most Texas beach you can get to is called Boca Chica beach. Unfortunately we got there on Saturday night, so had more company than we'd like. And plus the beach was littered with trash.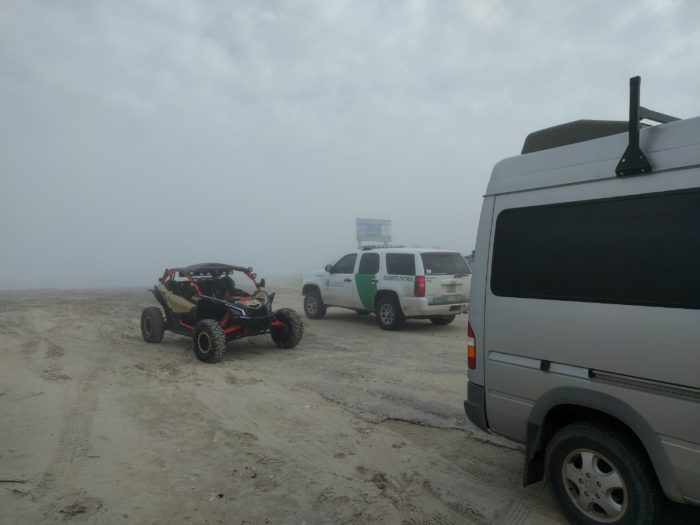 ATVs and border patrol at Boca Chica beach.
Port Mansfield is a small town opposite the cut through Padre Island. We spent a quiet few days by the fishing pier and watching the local wildlife.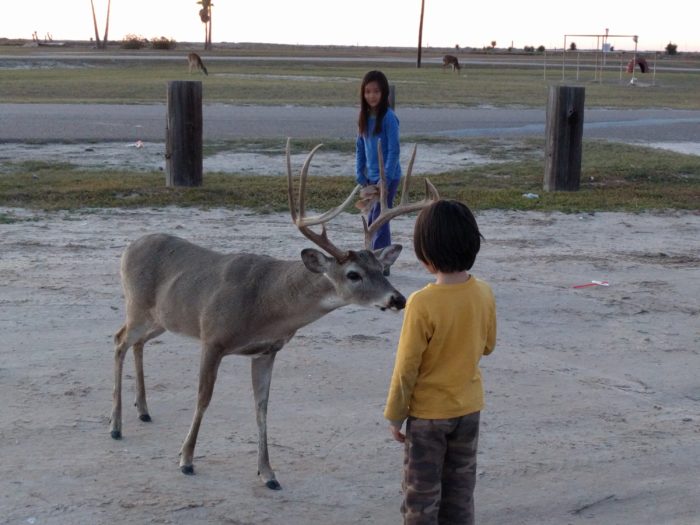 The deer must have smelled the food spilled on his shirt.
Then a stop in the 8th largest city in Texas, Corpus Christi. The girls visited the local art museum while the boys visited an aircraft carrier, the USS Lexington.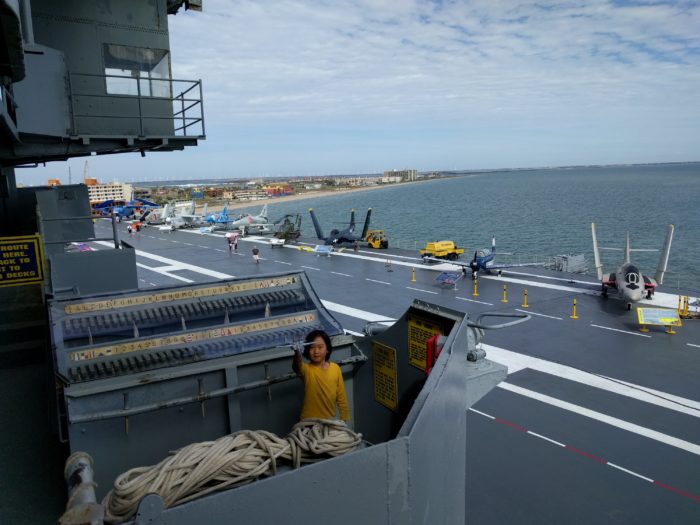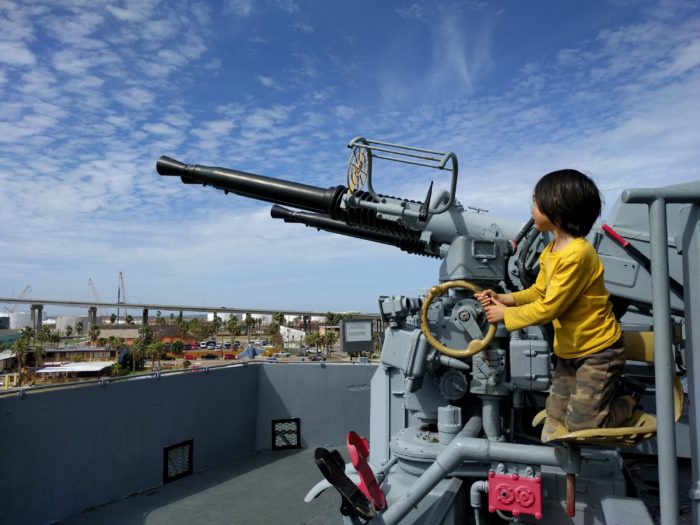 Then back to the beach at Padre Island National Seashore.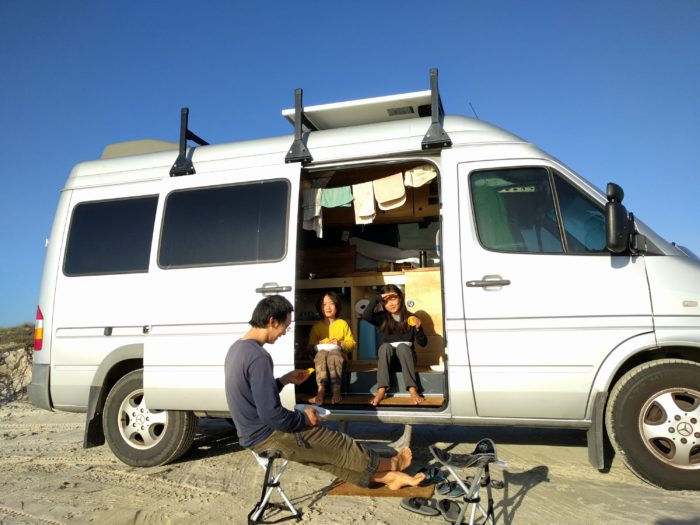 Lunch at home on the beach.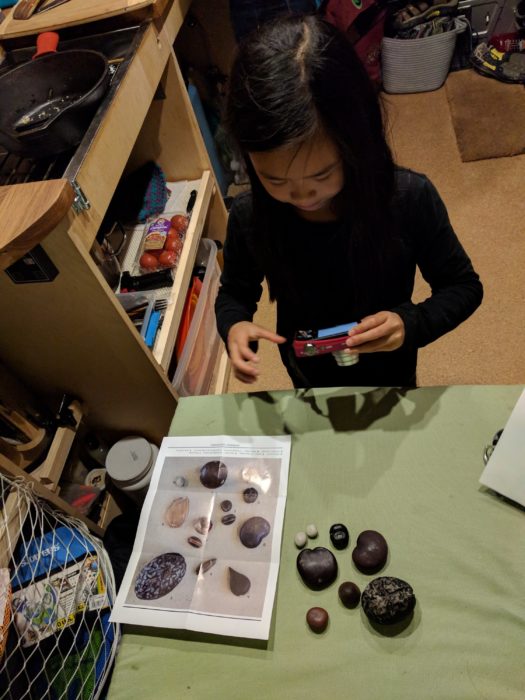 V and her growing sea bean collection.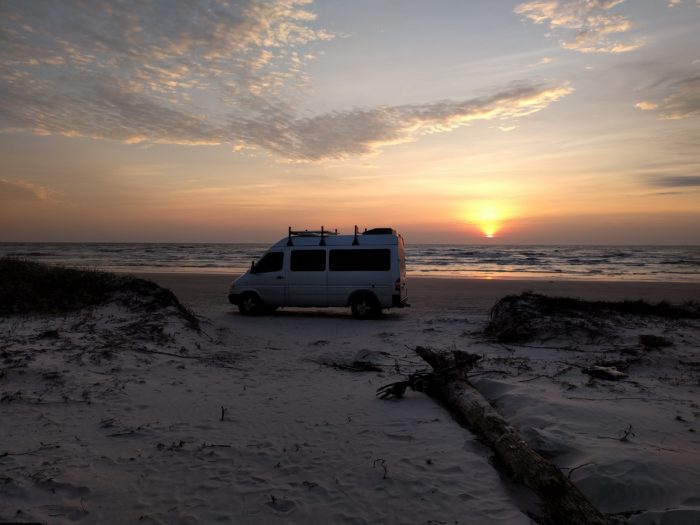 Sunset on the beach.
Unfortunately for us, winter time beaches in Texas are still pretty chilly. After looking at weather maps, we decide to head west towards the warmth of the desert.