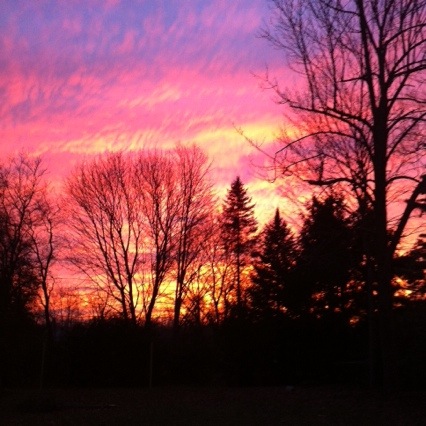 I snapped this picture during Thanksgiving week, when we were chicken-sitting and living in our neighbor's house. Tig worked around the clock sanding and finishing two rooms in our house that week (pictures to come later).
Anyways, I was going out to put the chickens up when V shouted, "Mama, you gotta come!" I trudged out into the snow and was greeted with a skyburst of pink flame. We just stood there in silence, drinking it in. I wanted to remember the sunset.
That and the beautiful Thanksgiving gathering hosted by our friends Nessa and Christoph.
And the delicious turkey raised on their land.
And the sweet gingerbread houses the kids built.
I guess there are a lot of good things to remember.
Save