Well life is changing rapidly for us, to say the least. We are in chilly Islesboro, Maine. There are a few more cruising related articles I wanted to write before closing this chapter (stay tuned). But right now, I want to just say that road tripping with an active toddler is grueling.
We left Wildie on the hard last week in Florida. Our little family stood in front of her, held hands and sang a song for her before leaving (we love you Wildie, oh yes we do; we love you Wildie, and we'll be true…) Then we jumped into our jam-packed minivan and started working our way up the coast. It was already close to the kids' bedtime. We figured it would be similar to an overnight passage, putting miles under while the kids were asleep. Not so much. O kept waking up and getting upset. There were many potty breaks. We couldn't exactly set the autopilot and an egg timer and take a nap. So hats off to road-tripping families. We don't know how you do it.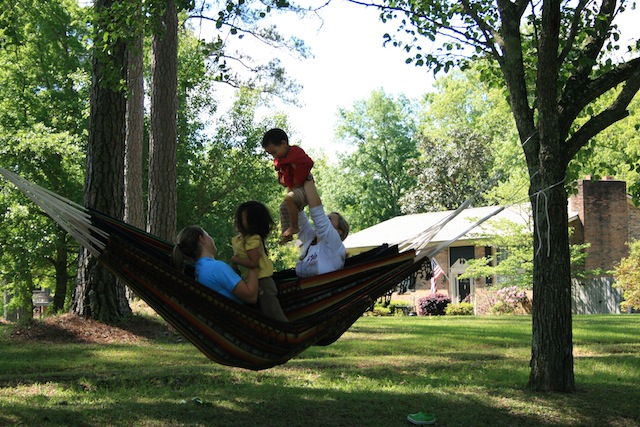 New Bern, NC was our first stop to see our old cruising friends from Tommy Dundee. V and O loved reuniting with their fairy godsisters again. Tim, Sara and the girls spoiled us rotten with food, rest, naps, babysitting, and…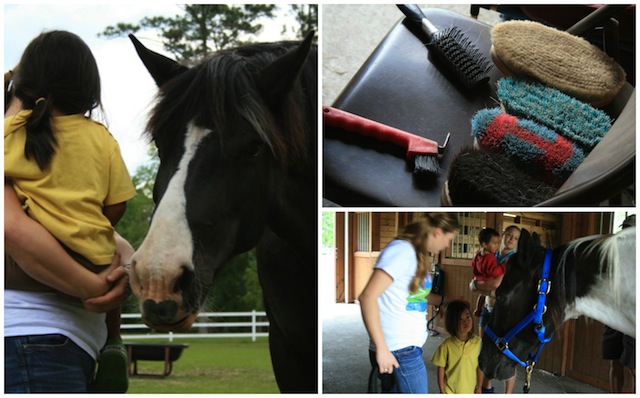 …a special visit to a private stable with three horses. K gave us the best gift to ease V's mind from leaving Wildie. She introduced V to the three horses (who live in the freshest smelling stable I've ever experienced). And the icing on the cake was a lesson on grooming horses.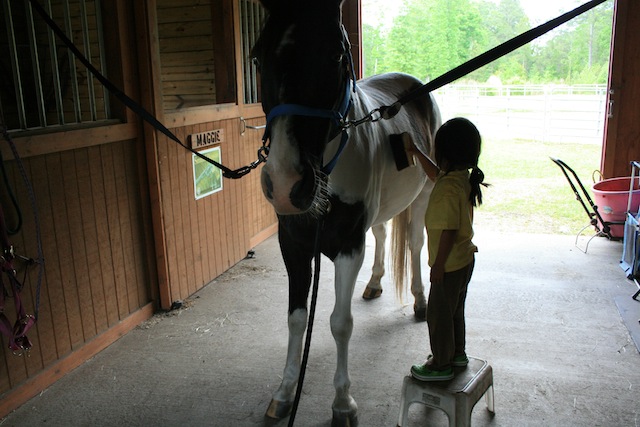 K taught V how to walk around a horse properly; how to let a horse know where you are at all times; and how to groom the coat, mane, and hoofs. She also gave us a pile of age appropriate horse books to feed V's interest. I've mentioned before that neither Tig nor I are horse people. But we love our little girl and want to support her interests and passions to the best of our abilities. I wished we could have stayed longer, but we sadly had to say goodbye and get back on the road.
Next stop: Annapolis, to see our dear friends Cindy and Doug. We visited them last September on the way down to Florida and had lots of fun. We arrived in the late afternoon frazzled and exhausted. Cindy wisely convinced us to take a one-day break. I was so glad we listened. On our day off we went along on a photo shoot during Zach's riding lesson. She took these amazing photos.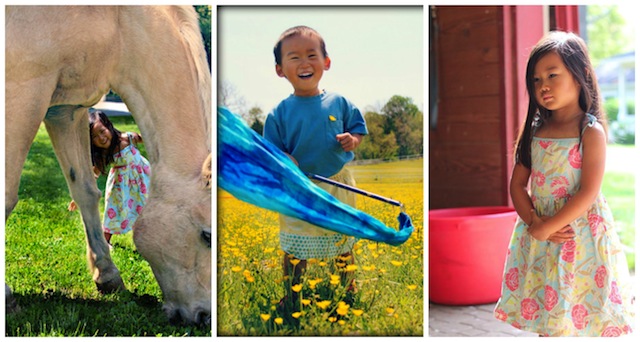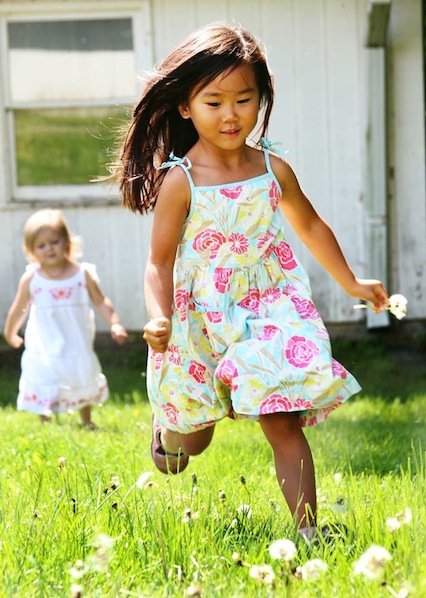 photos: cindy wallach (psst, hire her)
We even wrangled a mom's night out. Tig and I also got a chance to catch up with Greg and Tracy from sv Heron. They are about to set off on their own cruising adventure this summer in a different boat, sv Hurrah. Fair winds and calm seas!
After another sad goodbye, we drove the rest of the way up to New York, unpacked and returned the minivan, borrowed another car, repacked, and headed up to Maine. And that's where we are now.