Our first summer aboard, we met Greg and Tracy of Sv Heron. They were cruising up the coast from Annapolis on their J120 and stopped in Boston for a few weeks. They had two children, H and A. We enjoyed meeting them and were sad to see them go.
Fast forward to a couple weeks ago. Tig was working on the boat in Back Creek when he heard a knock. Greg was passing by in his kayak and recognized our boat. They made plans to meet up for dinner.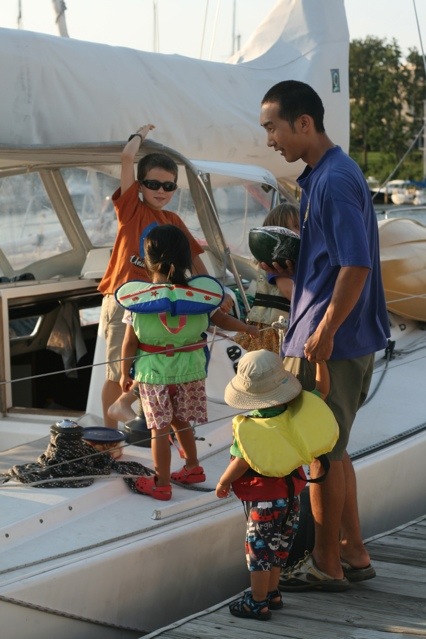 Turns out our boat was anchored within shouting distance to theirs.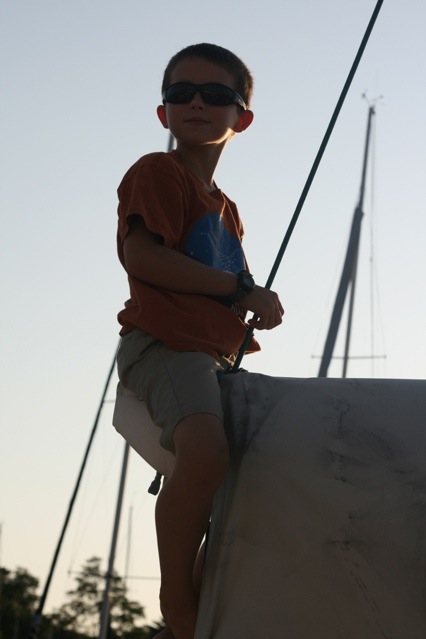 H is an amazing 8-year old who can dock his family's sailboat and has his Maryland boating license. He recently helped his dad deliver the boat back after the Bermuda Offshore Race.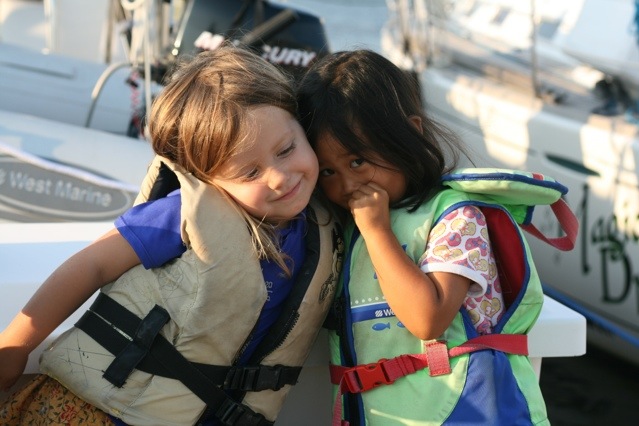 Miss A, a firecracker in her own right, immediately welcomed V, who played shy in the beginning.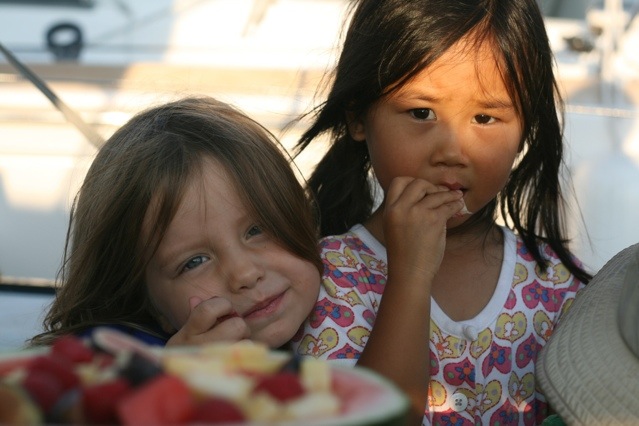 Soon they were best buds.
Not wanting to end the love, we had to have them over for pancakes the next morning.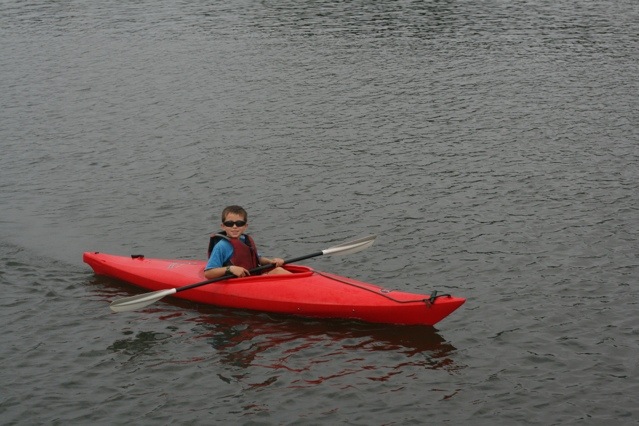 H kayaked over first. V was completely enamored with the idea of having a kayak and later declared that she was ready for one. We are now on the lookout for a used beginner's kayak for her. Let us know if you come across one!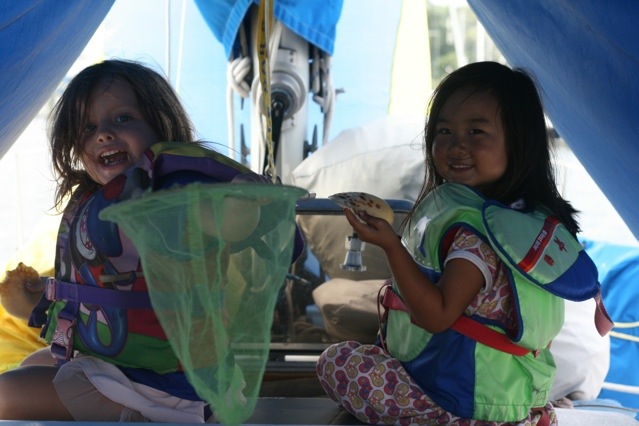 While Greg toured the deck with Tig, the girls had their own party.
The Leonards are a racing family. Their boat's top speed clocked in at 18 knots, but averages ~12 knots. In contrast, our boat looks like a junk boat and averages ~4.5 knots. (We like to blame the boat, but it's a cover-up for the fact that we are not very good sailors.) "Well, we're not winning any races," Tig joked.
Greg had a wonderful way of putting it all into perspective. He said, "But you are winning the race. Most of those boats out there would love to be cruising, and you're doing it. You've beat them." Thank you Greg, you made us feel like winners!
You can see sv Heron's racing blog at heronracing.wordpress.com. Stay tuned for more fun with the Leonards, and our first raft up!