After a two week hiatus, we hit the water and went down the Hudson River to the 79th Street Boat Basin.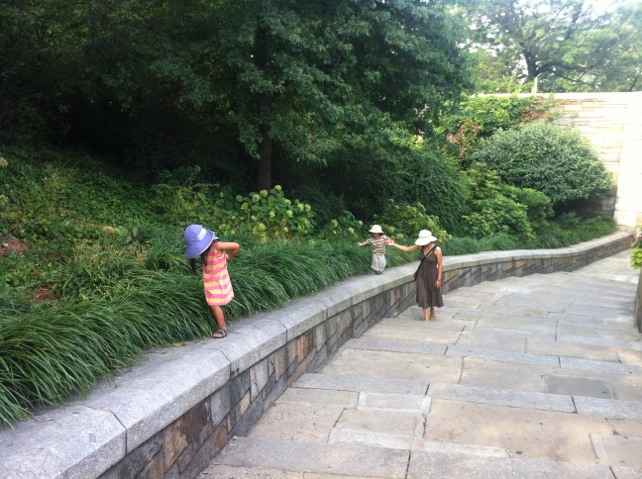 Riverside Park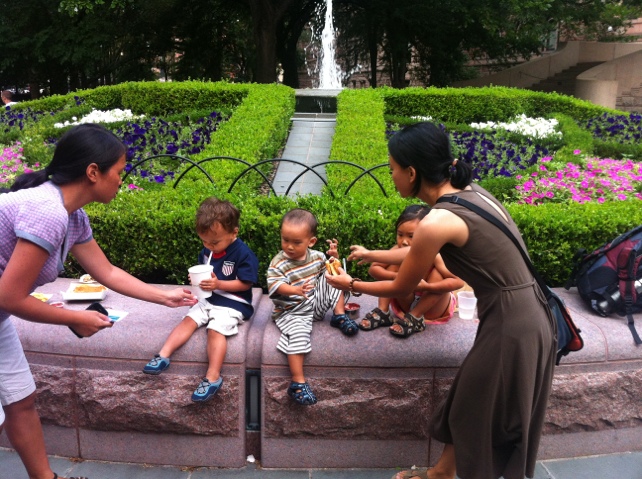 I was so happy to catch up with my dear cousin, Alison, who is expecting another little one in November. Here the two mother hens clucking over their babes.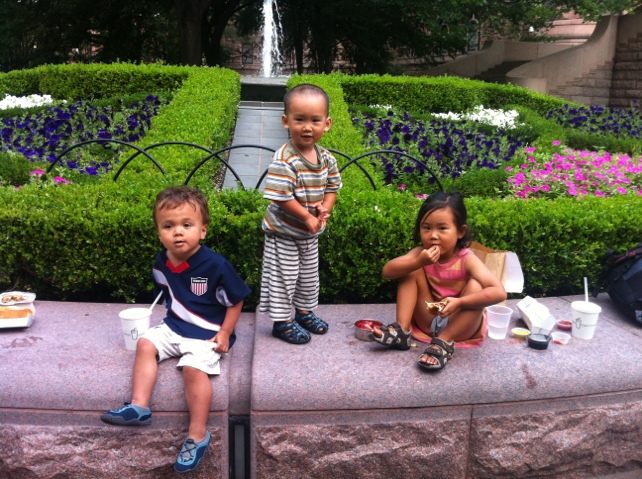 V and O were able to meet their second cousin, M. We hung out at the Museum of Natural History before heading over to the Shake Shack for lunch. V was so excited to see M again, she wanted to hold his hand all the time. We even had them over on our boat for a bit. After two nights, thought, we were happy to move on to the next leg of our journey.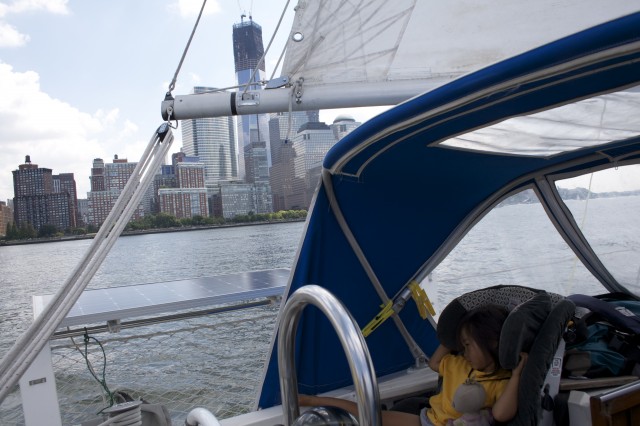 Manhattan skyline in the background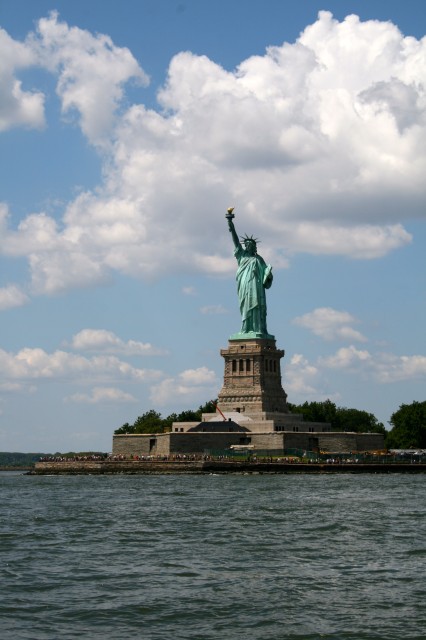 Statue of Liberty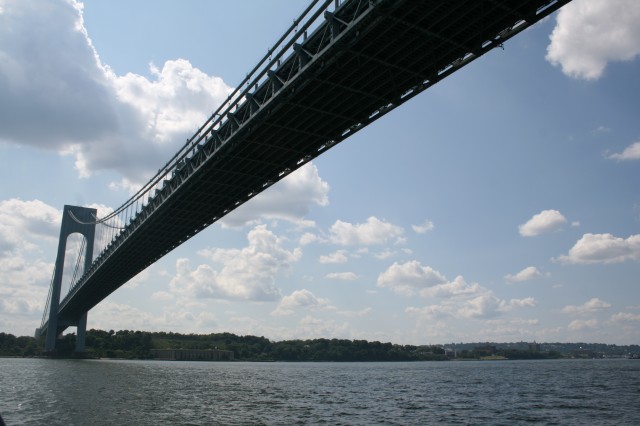 Verazzano Bridge
After an all day sail of fickle winds–the wind picked up every time we turned on the engine, and died every time we turned off the engine–we squeezed into the only anchorage in Staten Island's Great Kills Harbor. Staten Island is where we hooked up with my cousin Gabriel.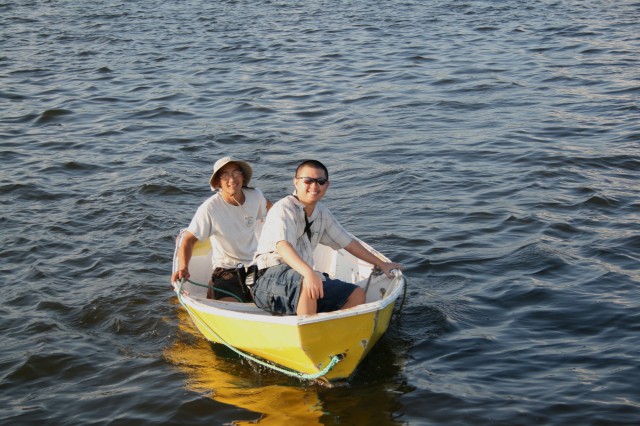 How to describe my cousin Gabriel? He is tinkerer, cub scout, emergency responder, and Inspector Gadget/Q all rolled into one. His car is a secret Batmobile. If there is a natural disaster, you want Gabriel in your corner. He has everything you could possibly need or want in his car or his house. We loved hanging out with him.
We also got to eat arguably NY's finest pizza from Goodfellas.