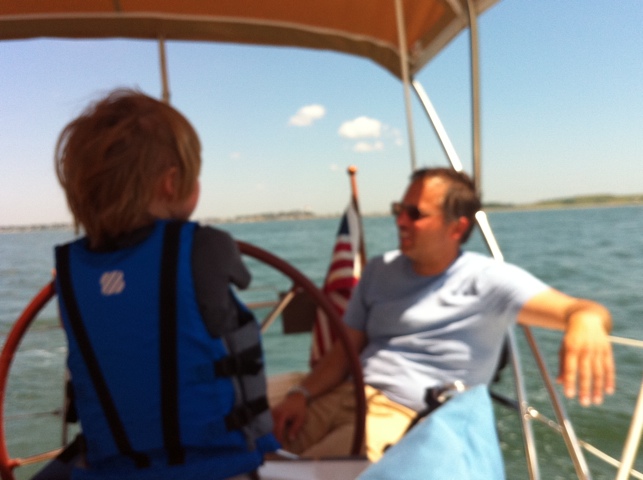 I've never been to any type of palooza before, so when Chris invited us to go to Aquapalooza by Peddock's island, we jumped on the offer. We met up with Chris Saturday morning on his Jeanneau.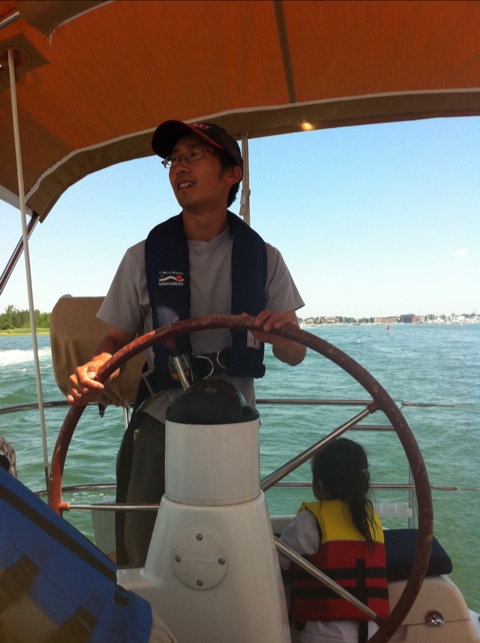 Tig had a turn at one of two helms in the roomy cockpit, while V watched for airplanes. We experienced roller furling and roller mast as well as the the beautiful "Code Red Zero" gennaker.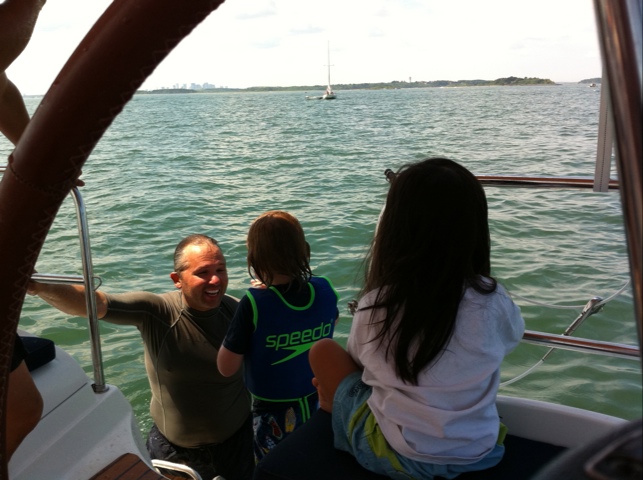 Once we anchored out, Chris and his son L dropped some cannonballs off the swim platform.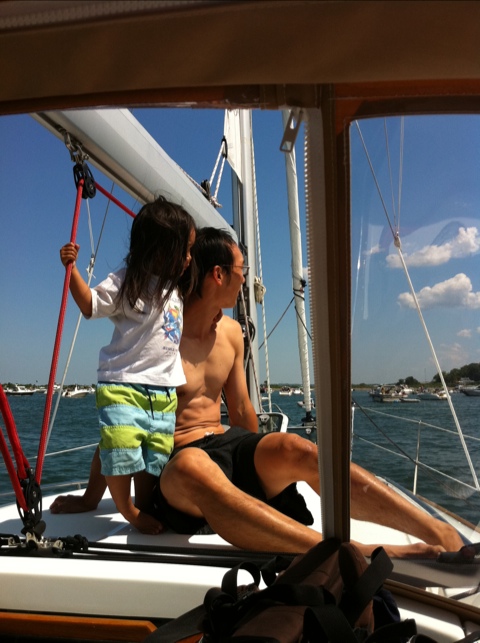 V and Tig check out the floating barge where the music was playing. We had a fabulous lunch–our host is an amazing cook–of steak tacos with three different types of salsas. Dessert was a peach pie from the farmer's market with whipped cream, and strawberries.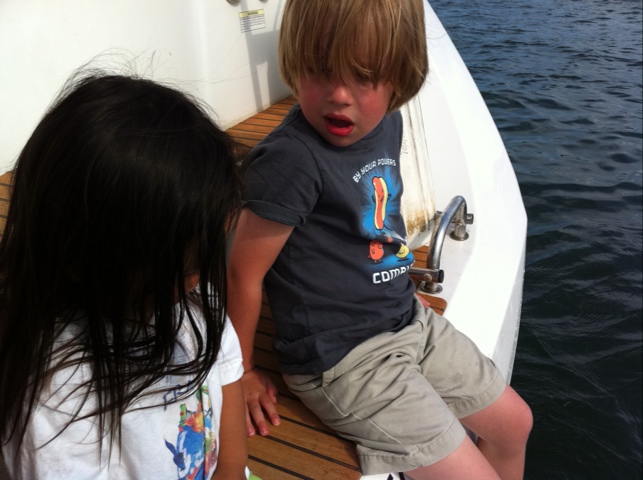 The best part was watching new friendships in the making.