We visited Ubud the first time we were in Bali, prior to our visa run, to see if we'd like it.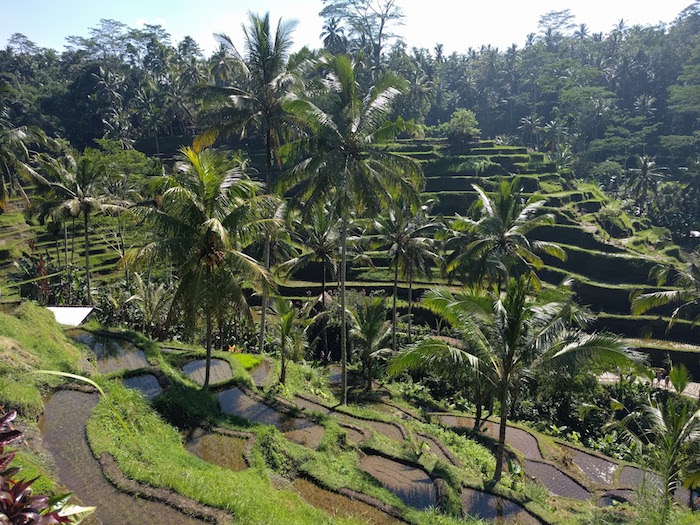 Ubud is a series of adjectives and nouns:
Artsy, cultural, hip (we're not).
Yet traditional.
It's coffee shops, juice bars, raw vegan cafes, yoga centers, penis bottle openers, sarongs, and monkeys.
Taxi drivers on every corner. Scooters barreling down small alleys.
Rice fields, batik, yoga clothes.
Ubud is a fascinating blend of old and new.
We don't quite have the words to describe it. Instead, here are a few pictures from our first stay in Ubud.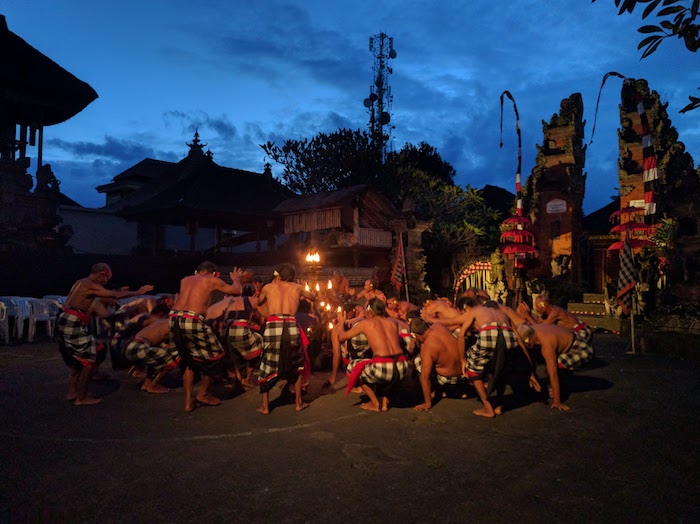 We went to a Kecak dance in the evening. Every evening, there are different styles of dances at various locations in the area.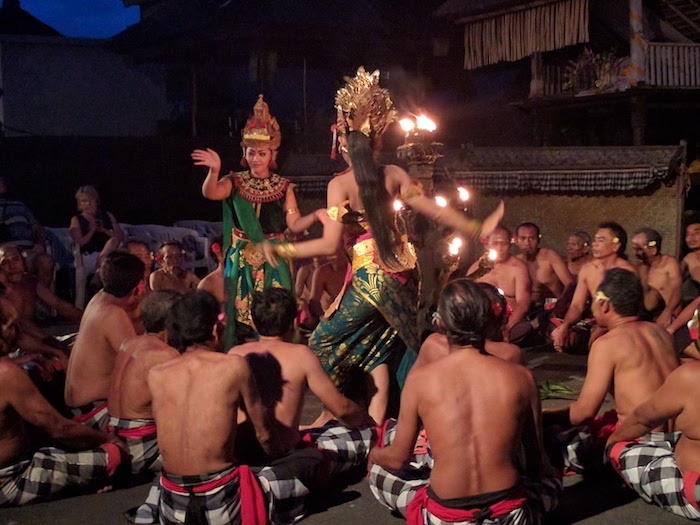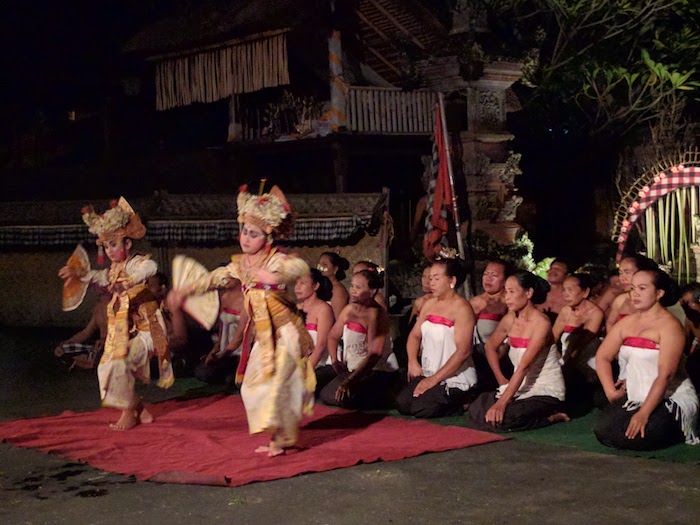 These two girls danced in unison with their eyes closed the whole time.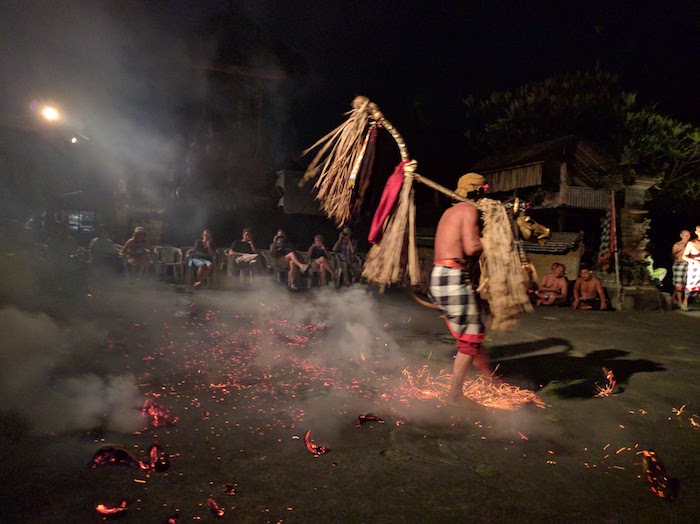 Fire dance.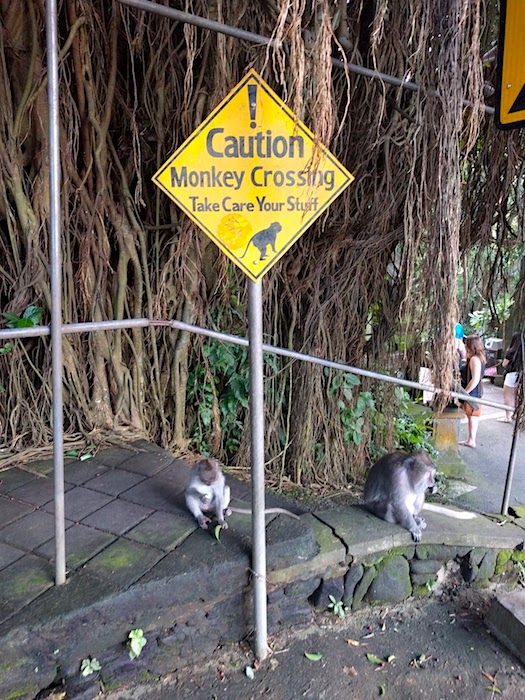 Ubud monkey forest. I don't have many pictures from there, we spent most of the time being personal body guard for the kids.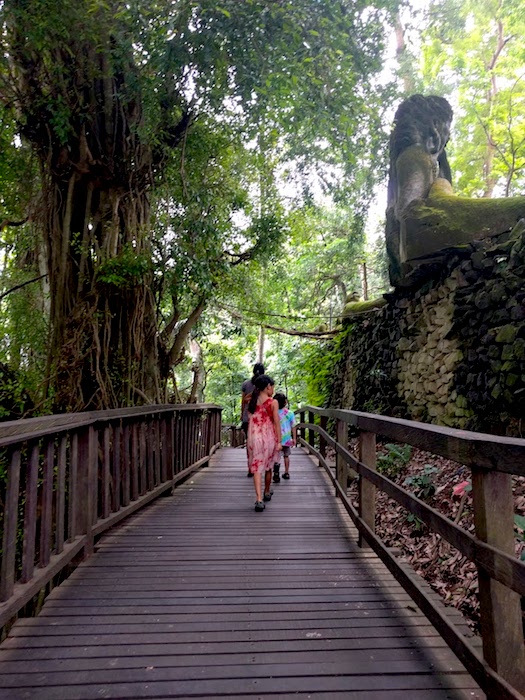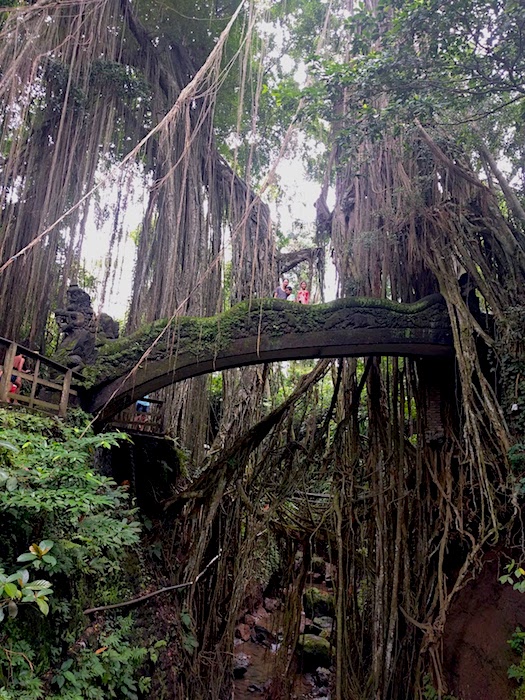 Save