West Bali National Park (Taman Nasional Bali Barat) is a ferry ride away from Labuan Lalang. We left our rental car there at the mercy of the long-tailed macaques, and boarded the boat.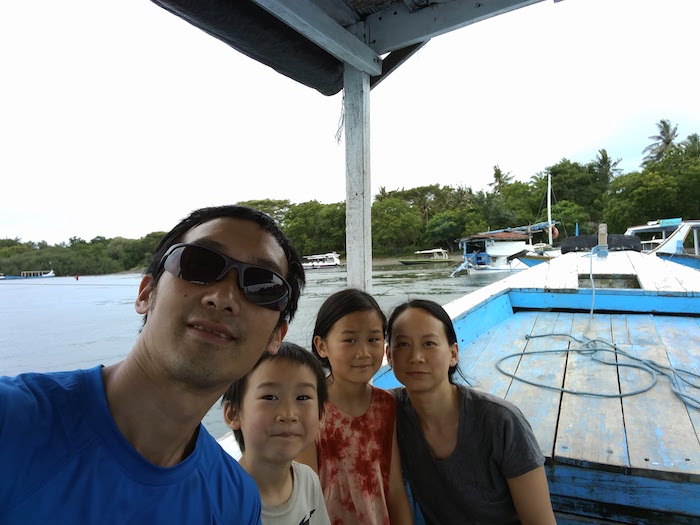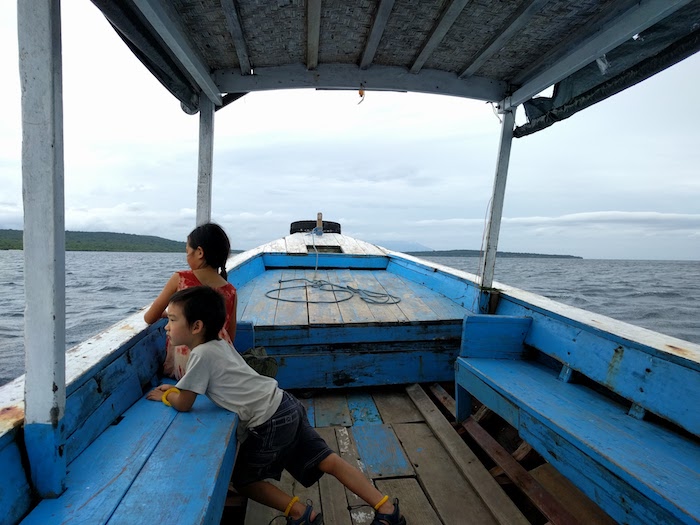 We stayed at the Nusa Bay resort within the National Park. It was quite spendy for us, but we really wanted to see some of the wildlife there. The first night, there was only one other guest. The second night, we were the only ones there (except the staff). It felt like our own private jungle. The staff were very friendly, they were hoping that we would sign up for "activities." But we just wanted to snorkel and walk around.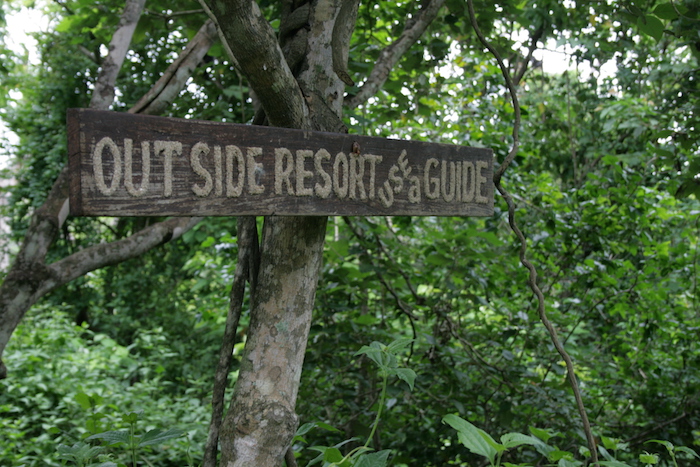 Unfortunately, our hiking range was limited. Still, we got to see the wild deer (javan rusa in Indonesian or menjangan in Balinese), some long-tailed macaques, and the ebony langur.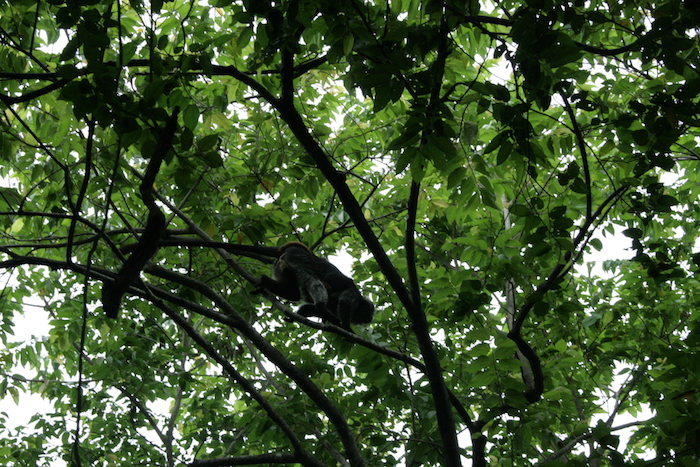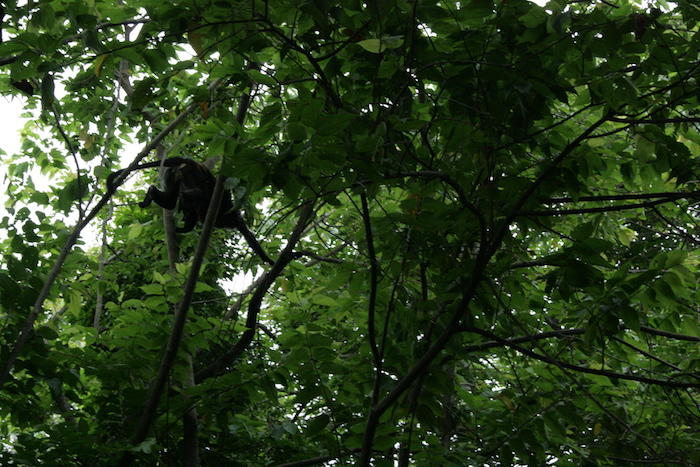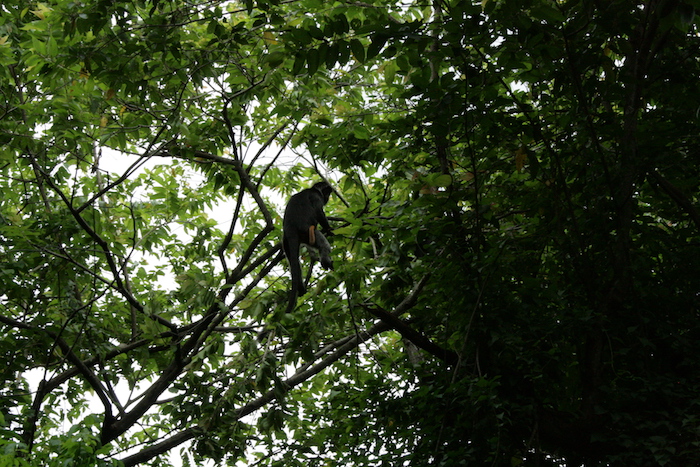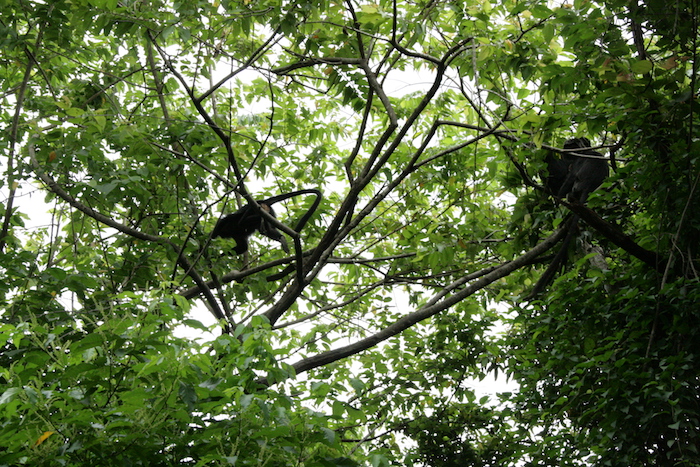 Budding nature photographer
During this whole trip, V has been diligently clicking away with her own camera (an old Nikon Coolpix we got a a garage sale a few years ago). We thought this would be a great time to show off some of her pics.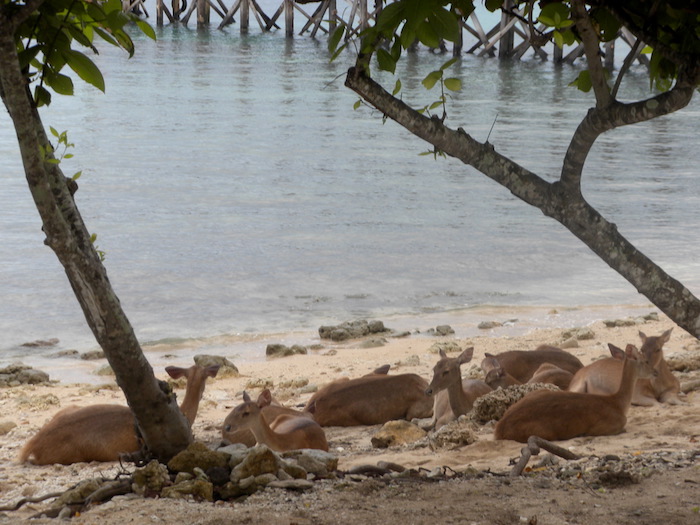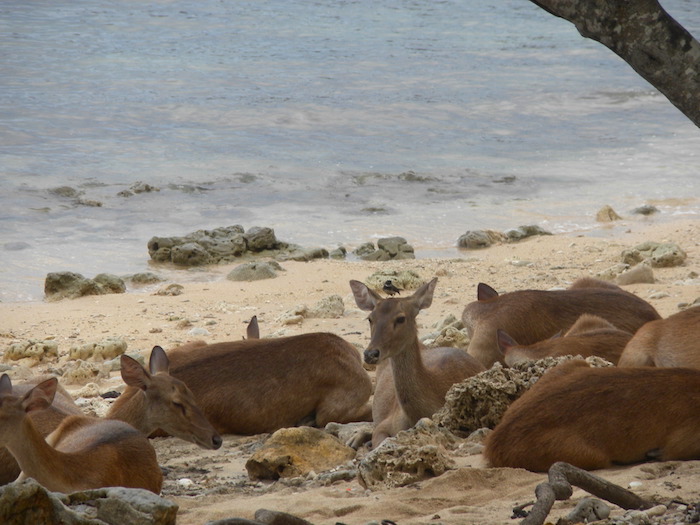 See the bird on the deer's head?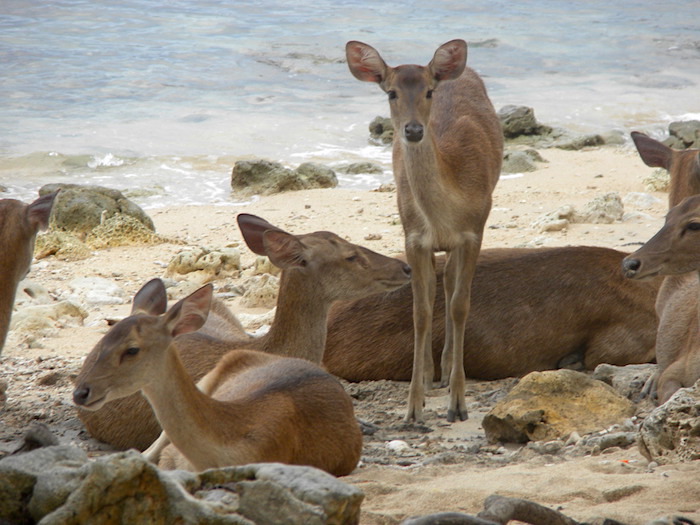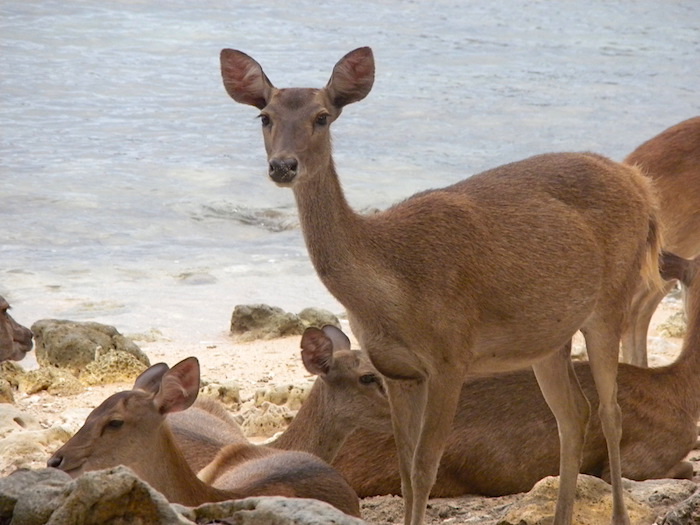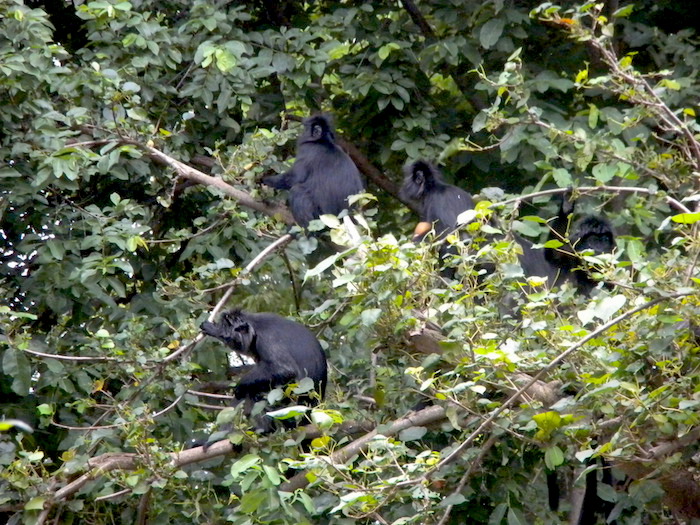 Ebony langur troop.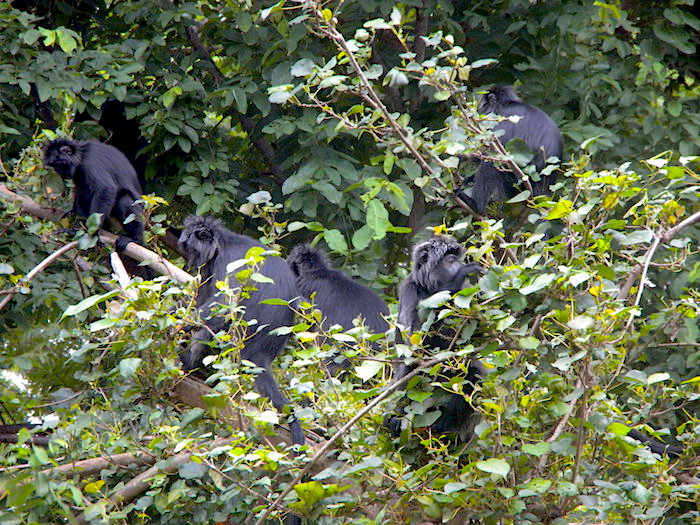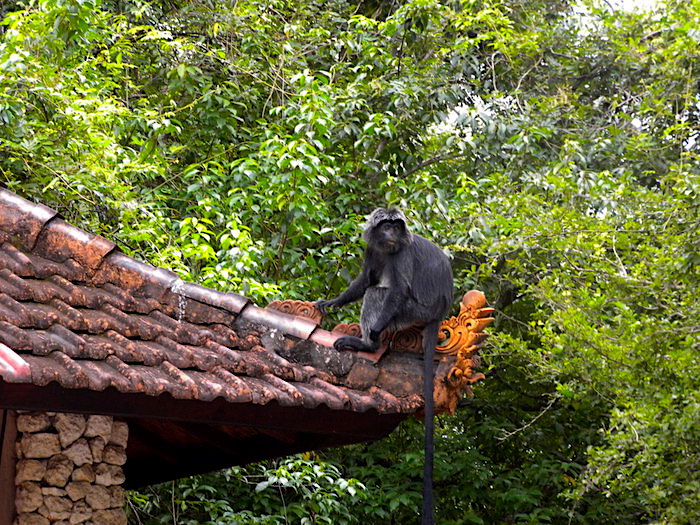 Just hanging out.
Thank you to V for sharing her pictures. We enjoyed our two nights, then it was time to go.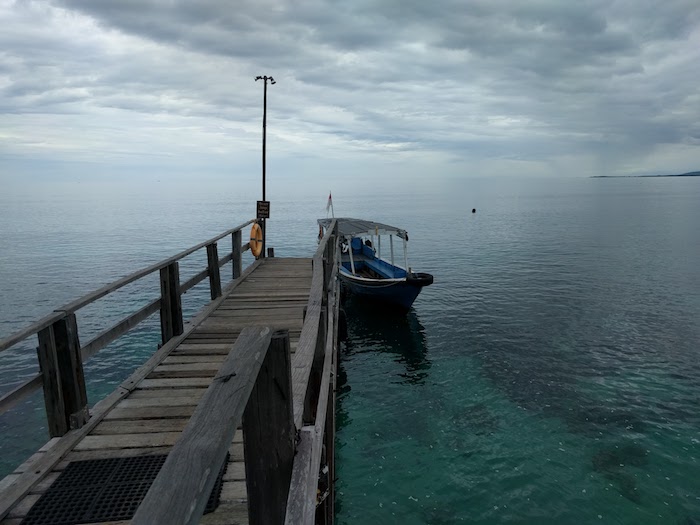 Save