It's clear that these homeschooled kids don't know how to relate to other children.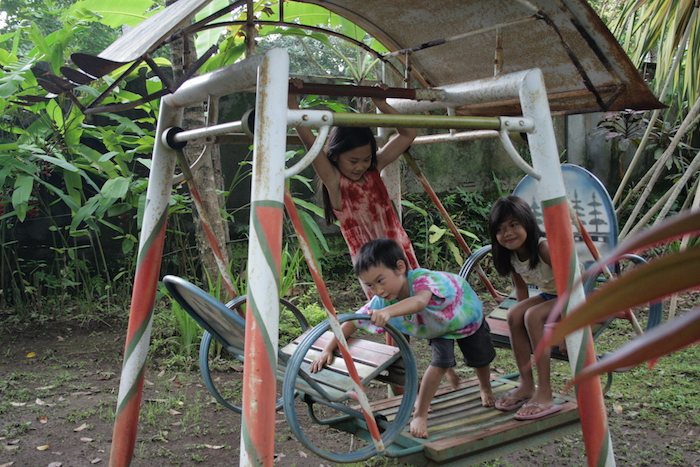 Especially children from other cultures. How are they going to make it in this global world?
Where are they going to learn inter-personal skills?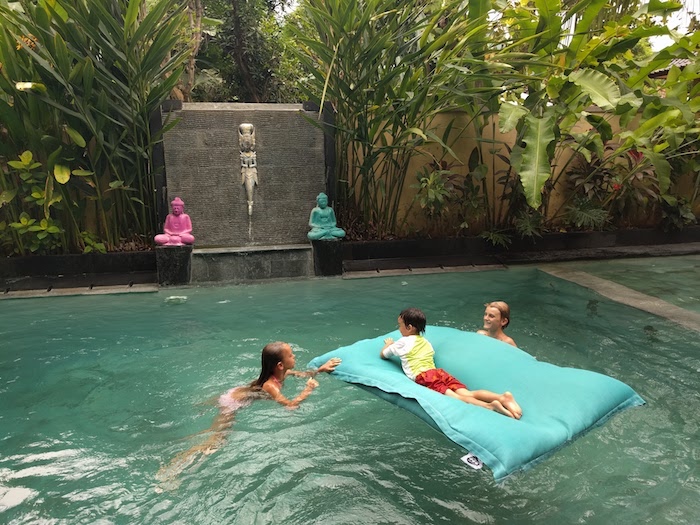 And how are they going to learn mature behavior if they're not hanging out with kids of their own exact age?
Alright, done with the snarkiness; back to our regular programming…
I told V today, "Some people think that kids can only learn how to make friends in school." She gave me this look as if I had sprouted two heads and told me that was ridiculous. I don't want to give the wrong impression that our children are super outgoing social butterflies. The truth is, they are a bit shy. And yes, they are a little quirky (most of us are). But they are open to forming friendships with other children, which leads us to…
So we met this other traveling family
In Pemuteran one morning, Tig and O went for a walk to get a few things. When they came back, Tig reported that he had seen a girl doing homework at a cafe in the homestay across the street from us. "I think they might be long-term travelers," he said. Later, we decided to walk over and introduce ourselves.
It turns out, this family is from Europe (I won't disclose where to protect their privacy). They have three children, a teen, and two pre-teens. They've been semi-nomads for over a decade–they spend half a year in their home country and half a year traveling.
We invited their two younger kids over to our homestay for a swim in the pool. It was a lot of fun for our kids and they got along well. So we did what ex-cruisers do, we offered to take them to the turtle rehabilitation center down the road. Amazingly enough, their mom agreed! At that point, we felt like we had met kindred spirits.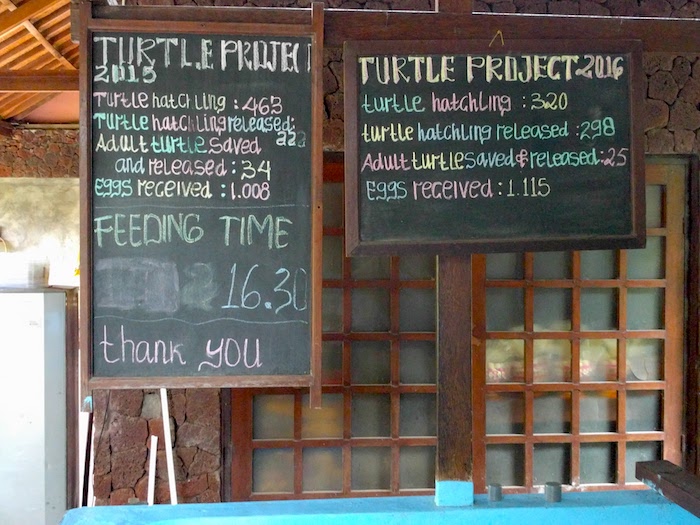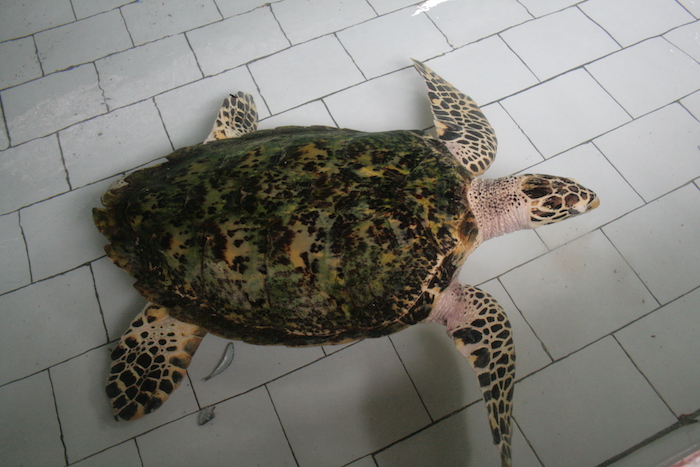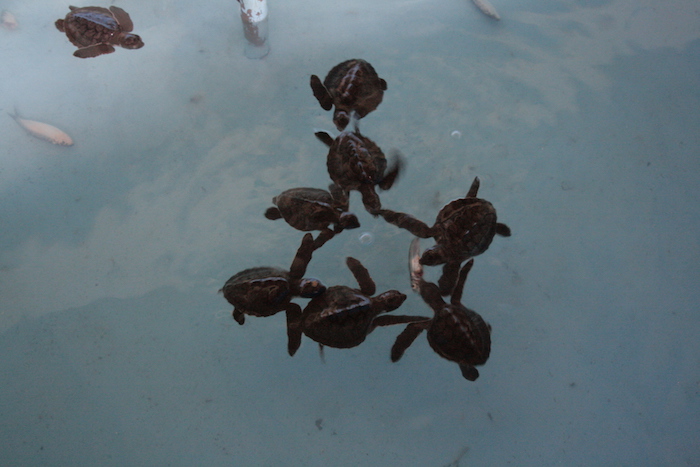 The kids got a chance to feed the turtles, and learn about the project.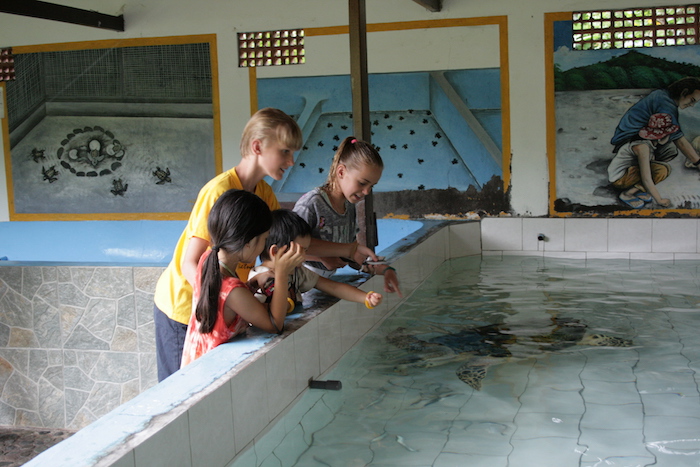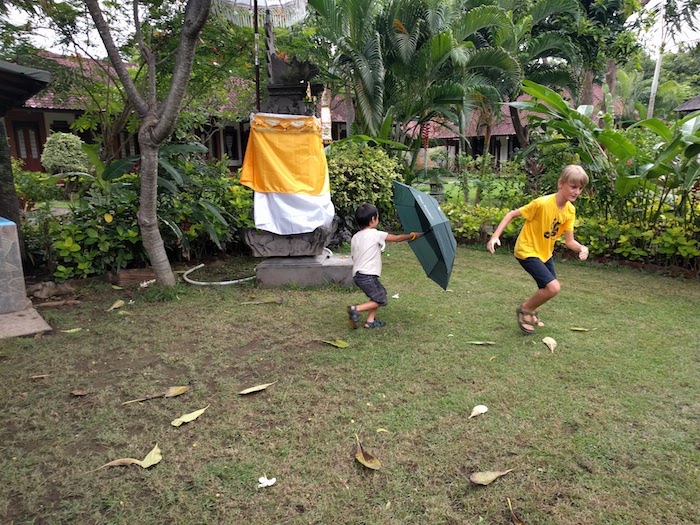 Later we had dinner together. The kiddos got their own table, and the adults got a chance to have a conversation. We learned about their Amazon FBA business and how they make it work as digital nomads. For a moment, we felt like cruisers again.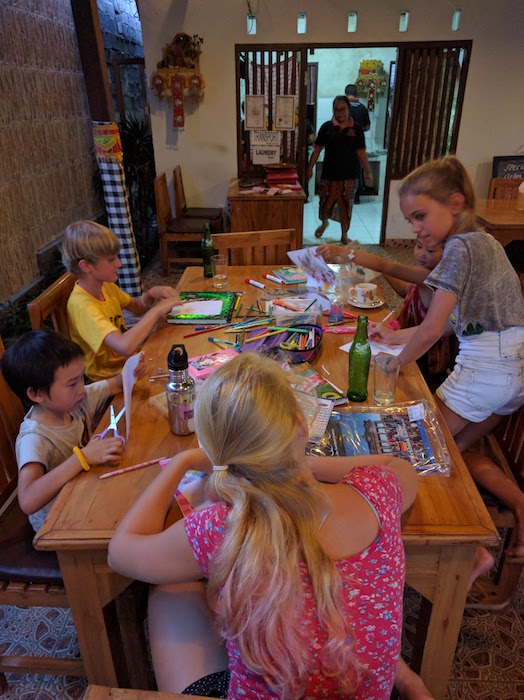 And the kids got to socialize.
Save