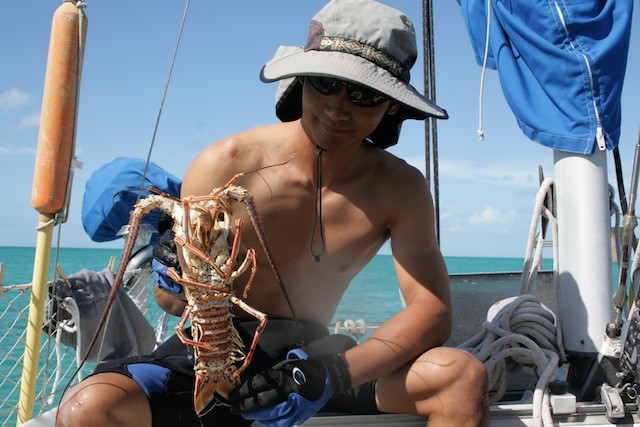 We did some more fishing on Buena Vista Island, where we met the one inhabitant. Ed gave us  a tour of his little farmstead which included sheep, chickens, baby chicks, ducks, peacocks, and a small orchard of coconut and papaya trees. At the time, he was still building his house.
A small rock-hind grouper.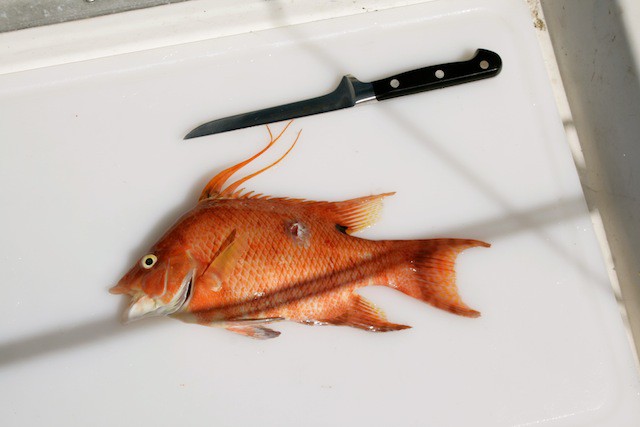 And a tasty hogfish. V asked me to make a fish stew like the Maggie B. She brought the book out, laid it on the table and told me she opened it to the recipe for me.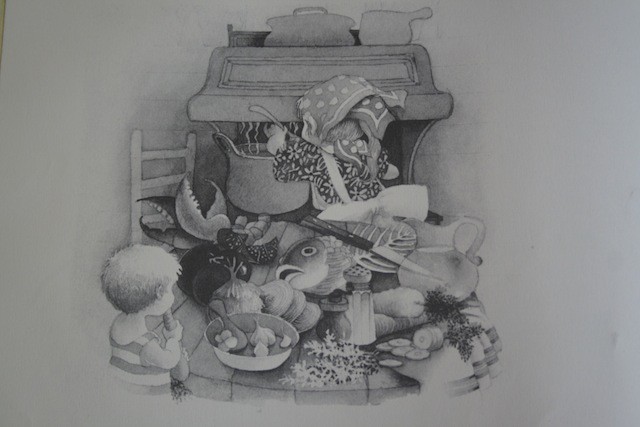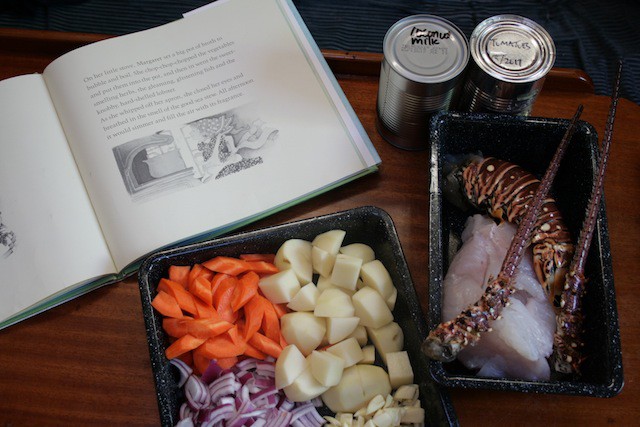 So this was my version: In a pot, saute garlic and red onion until soft. Add potatoes, carrots, and cook for a few minutes. Add one can of coconut milk and one can of diced tomatoes (drained). When potatoes are cooked, add small chunks of white fish meat, lobster meat, cook until done. Season to taste. I like to use a Caribbean mojo seasoning.
After Buena Vista Island, we headed south towards Duncantown.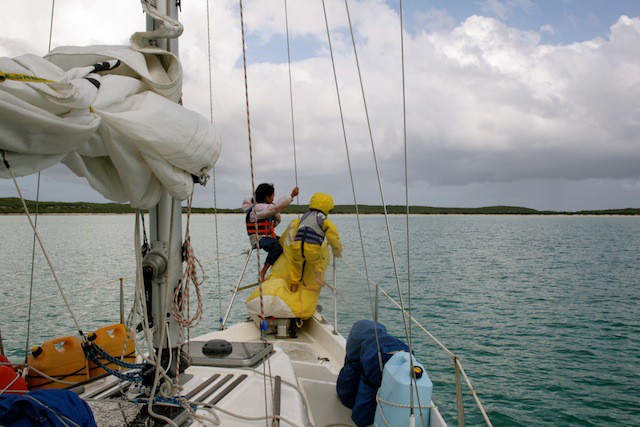 Coming into Hog Cay on a rainy day.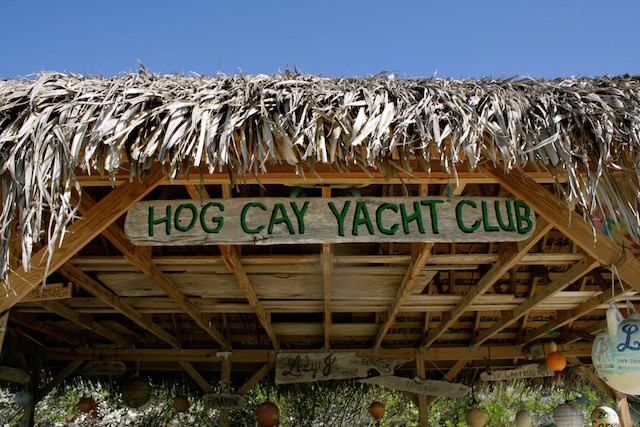 The settlement of Duncantown had this wonderful little hut built. It is a place for cruisers to get together and the location of the much anticipated annual Valentine's Day party.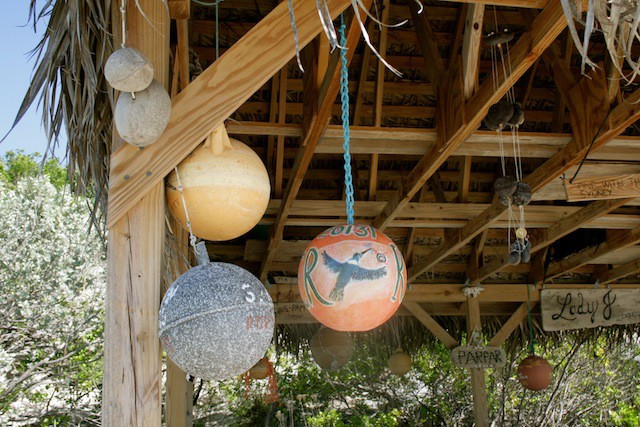 I like all the little touches that make it special (note the sea bean hanging ornament on the right).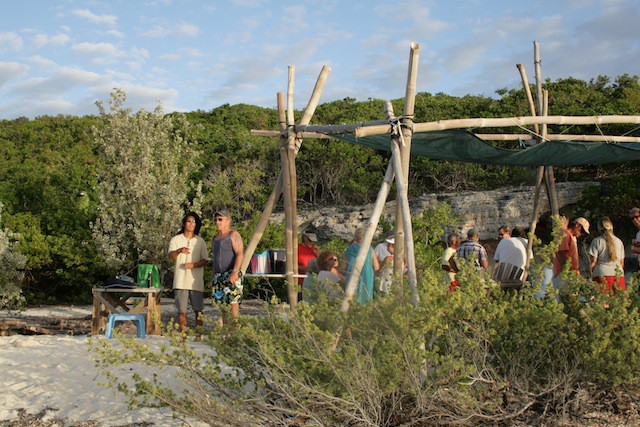 Next to the hut was an outdoor shady canopy. Here Tig is talking to sv Destiny. We liked the mix of people there, though we wished there were some kid boats.
Save