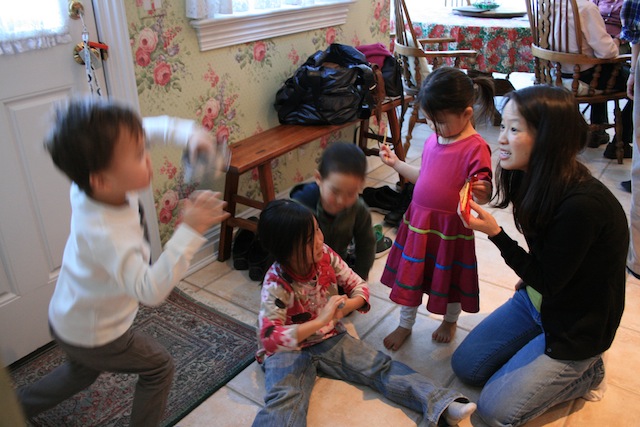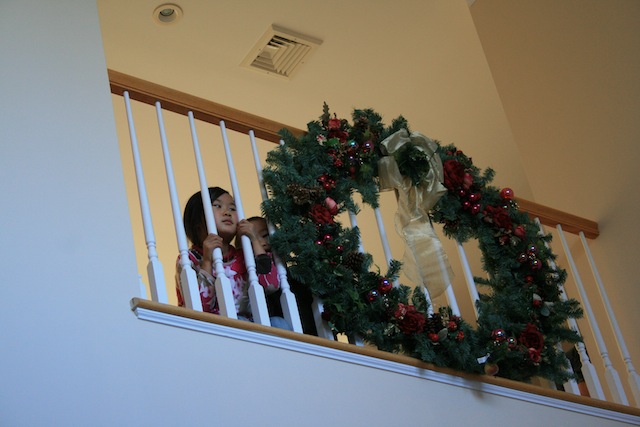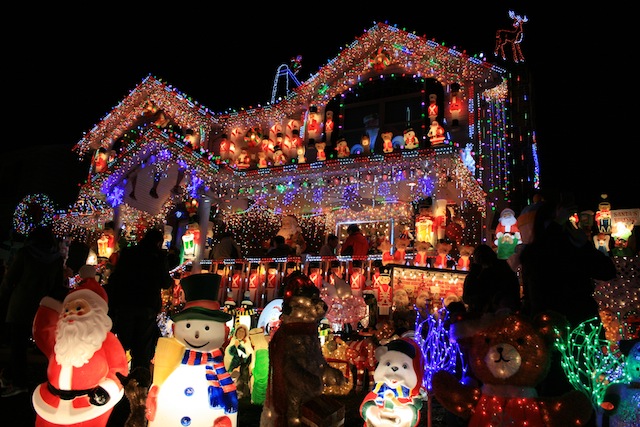 We spent a week in New York (aka civilization) seeing family and friends, eating lots of sugar and gluten, and receiving an unprecedented amount of presents (the kids, not us). I enjoyed the opportunity to reconnect with my extended family, and Tig relished a break from the house and the opportunity to check out Sprinter vans in the metropolitan area. Now we're back in our peaceful–and cold–part of the world.
Our first weekend found us moving all the construction materials and tools out of our living room and dining room and into our un-insulated back room addition (formerly called bedroom). Tig's back at work four days a week, so renovations have slowed considerably, but the plan is to fix up the rest of the living spaces. The kids started their first day of homeschool coop, and did remarkably well. V is taking Kitchen Science, Drawing, and Sewing. O is taking a rockin' awesome class my friend Gretchen is teaching called Ice Cream, Animals and Play. A great way to transition into homeschool coop, I tell you, is making paleo ice cream and eating it.
And so, 2015, we're off.