I can't believe another year has passed since our last island birthday party for the kids. This one was sort of a last minute thing. First it was our friend Victor visiting with his daughters, ZZ and Z. We have known them since V and ZZ were babies. Then the idea of a camping trip for the weekend came up, which sounded great. Then Tig came bounding up while I was busy beating back three years of overgrown brush in our yard and said, "I have a great idea. Let's make it a birthday party for the kids."
And so, one year later, we celebrated on a different island. Do I sense a tradition in the making?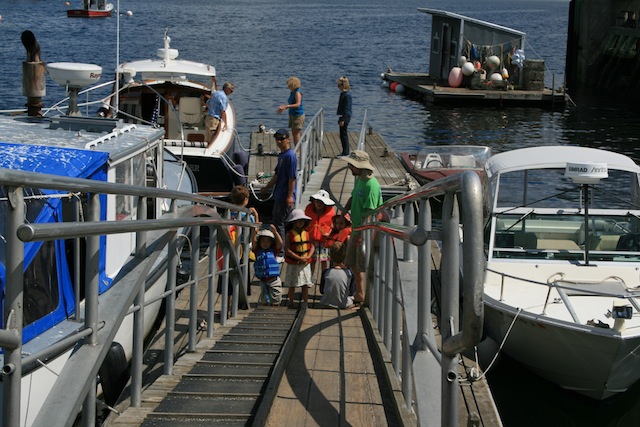 Ever wonder how much do four families need to pack for an overnight camping trip? A lot.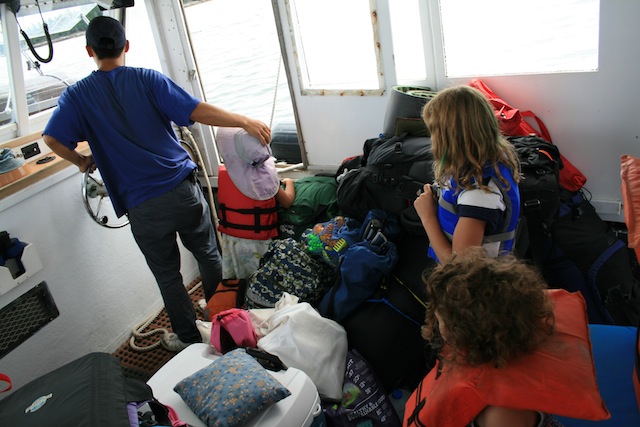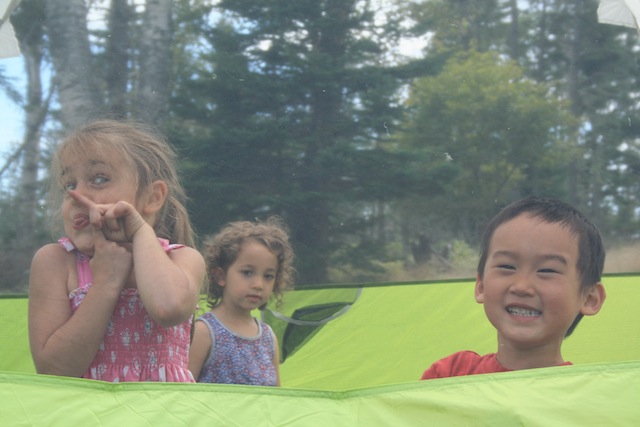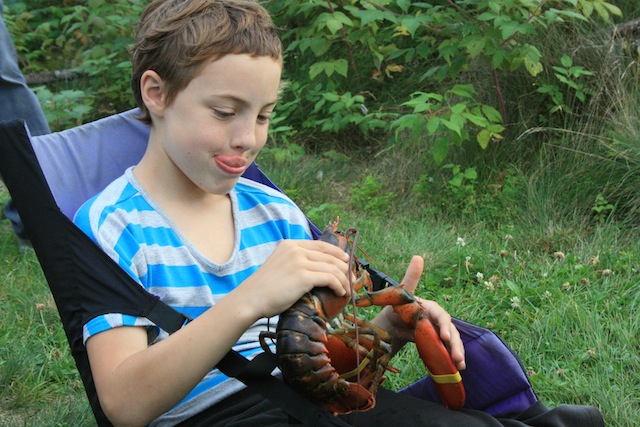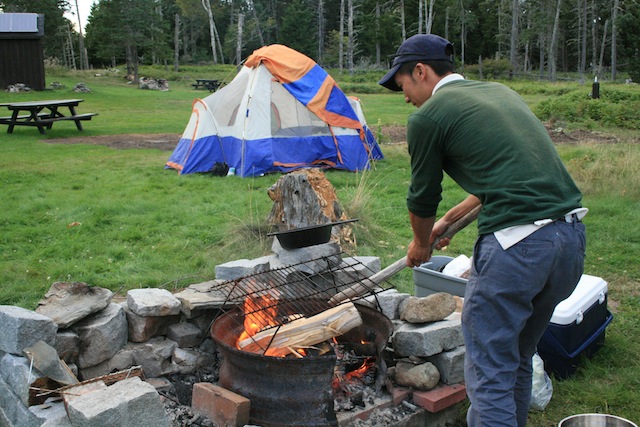 Tig made a delicious dinner of lobster–I think I've met my lobster goals this year–and corn. I made the campfire smores cakes for the kids, and they donned their birthday crowns as is tradition.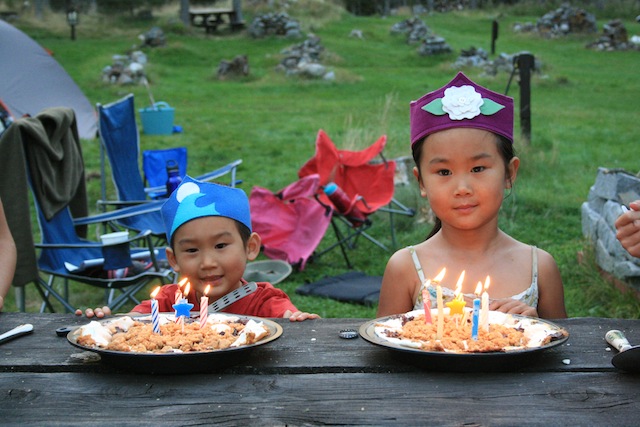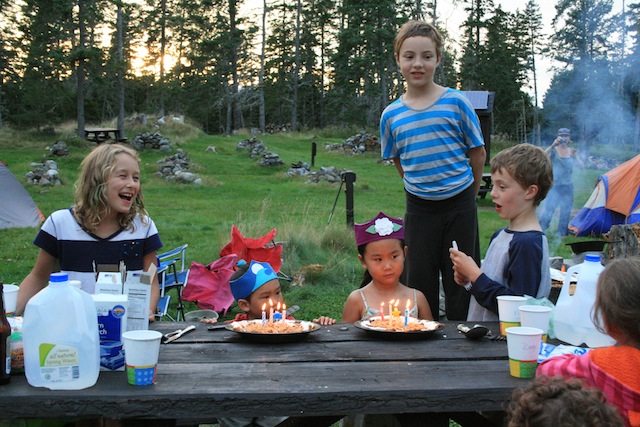 The kids stayed up well into the night running around with flashlights and singing campfire songs.
The next morning, after blueberry pancakes and cowboy coffee, we found this mysterious letter hidden in the stones with a map.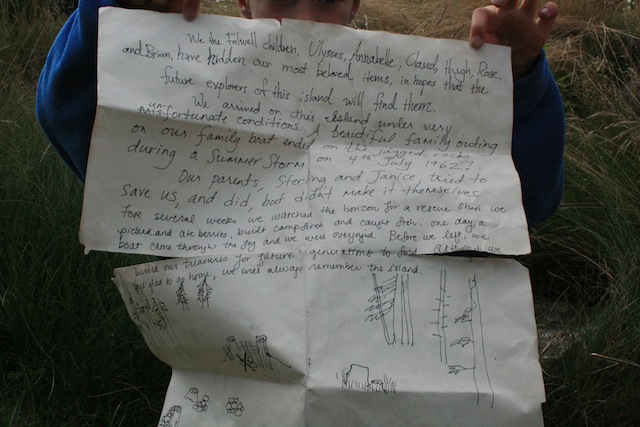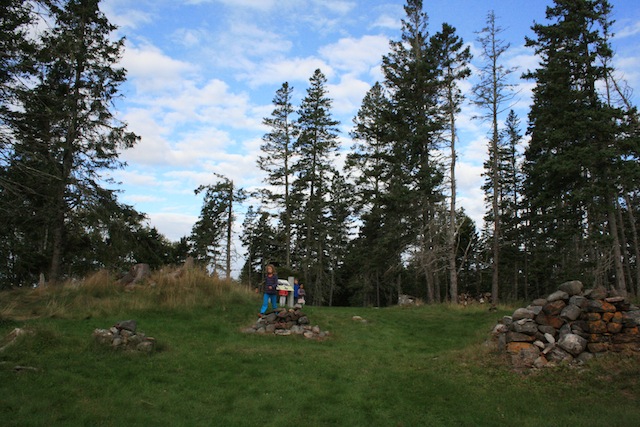 The kids searched the ruins until they discovered a wooden box filled with marbles, polished stones and lollipops. V, who has one foot out of Eden, was quick to say that it had to be me who drew up the letter.  The other kids were non-committal and searched some more, just in case.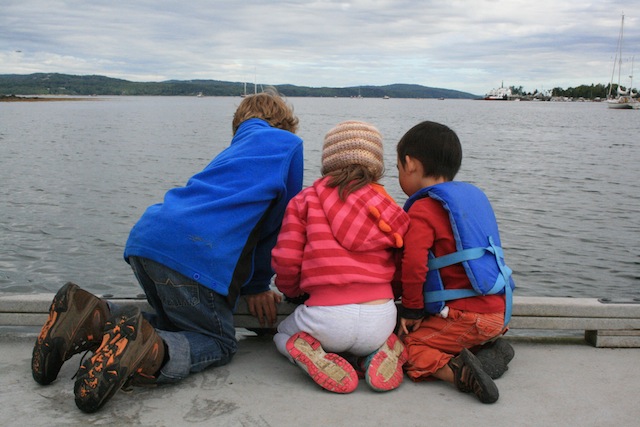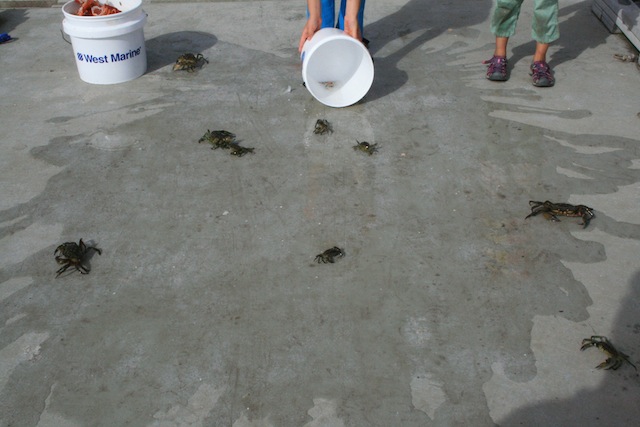 There was lots of crabbing on the docks, using the mesh bag technique that I learned from Victor several years ago. The kids spent hours pulling up crabs and holding crab races (the first one to escape into the water wins).
As we were leaving the island, V sighed and said what a wonderful time she had. And later that night, she confided to Tig that even if I had made the treasure map, finding the treasure was a lot of fun.