We're counting down the days before we move to the Purple Palace (Memorial Day weekend). The end of April approached before we realized there was no way we were going to make the deadline. So some last minute adjustments had to be made. First, I order a dumpster. The former owner, "Bunny", must have single-handedly kept the carpeting industry alive in her days. We ripped out all the carpeting and got rid of the lathe that was building up.
Then we decided to live in this back room until the rest of the house is habitable. Here is the before picture.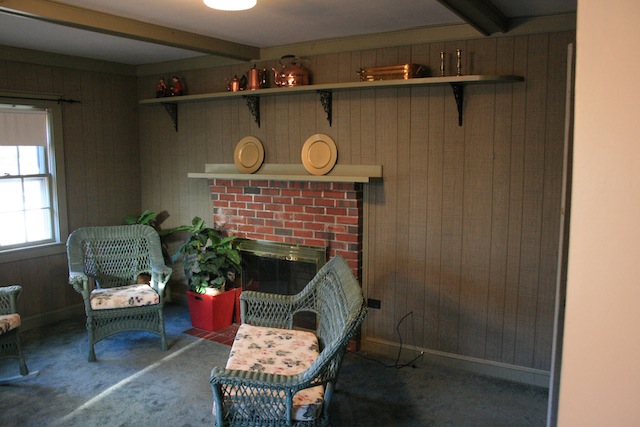 This is what it looked like after we pulled the carpet and put down some plywood floors.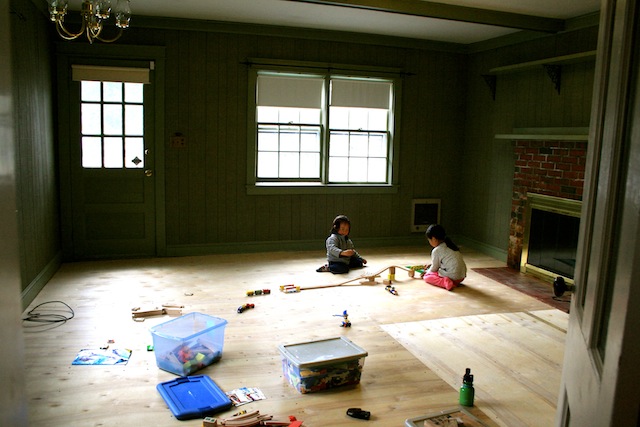 We'll be living in this room and the current kitchen for the foreseeable future.
Meanwhile things were afoot outside. Here's what the yard looked like before: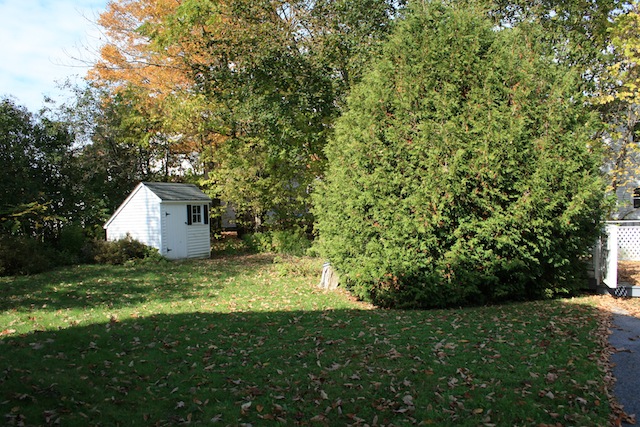 Here's the very messy work-in-progess backyard.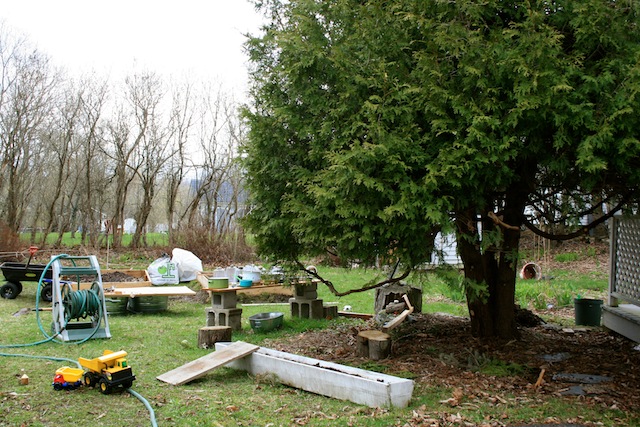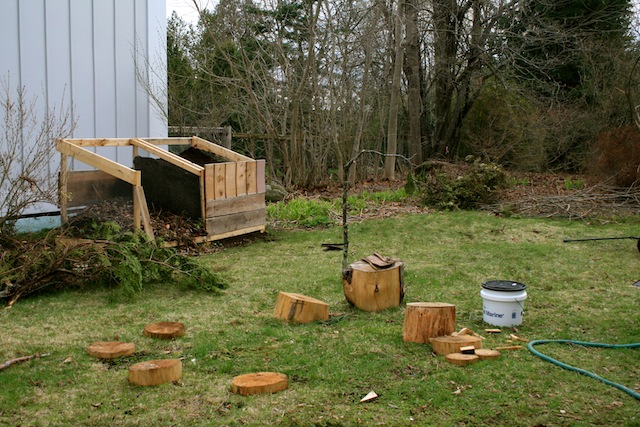 One of the first things Tig did was build a compost bin and order a truckful of compost. Now I can put our organic waste on the left side and pull finished compost from the right. My friend Manley let us have some logs to cut into tree stumps and tree cookies (it's part of the theory of loose parts).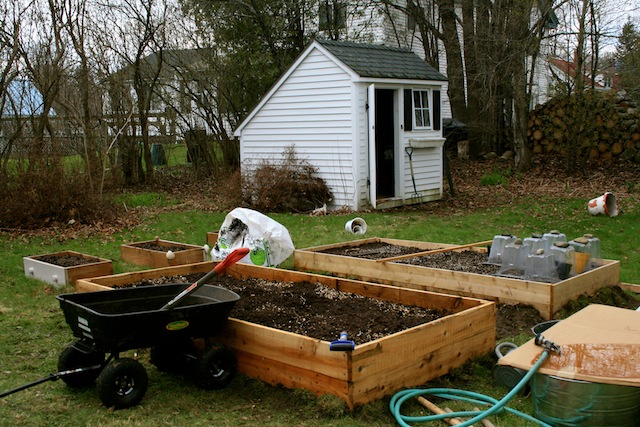 We started building some garden beds. Tig really missed his nano-farm (that was over four years ago). I had drawn up this grand plan for our one-quarter acre spread, then proceeded to toss it and do what we do best, make it up as we go along. We built the farther-out cedar bed out of expensive lumber from a big box store. Then Tig found a local source of rough-sawn cedar for half the price. I love how thick and sturdy it looks.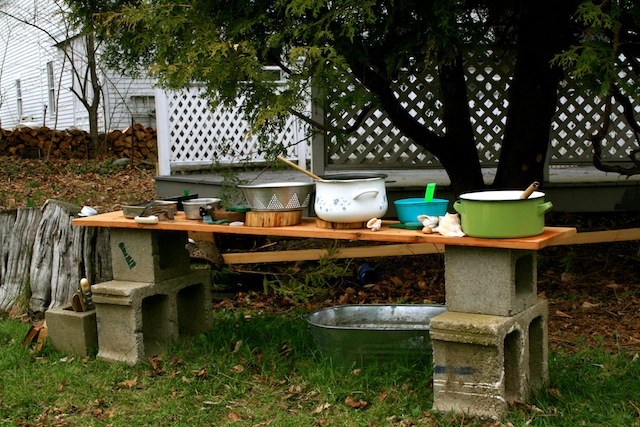 I put together this mud kitchen for the kids. Concrete cinder blocks, a plank of wood found in the house, some pots and pans from a yard sale, and a few utensils from Goodwill. Some tree cookies served as "burners". I added in a bin of seashells and sea glass we schlepped back from the Bahamas.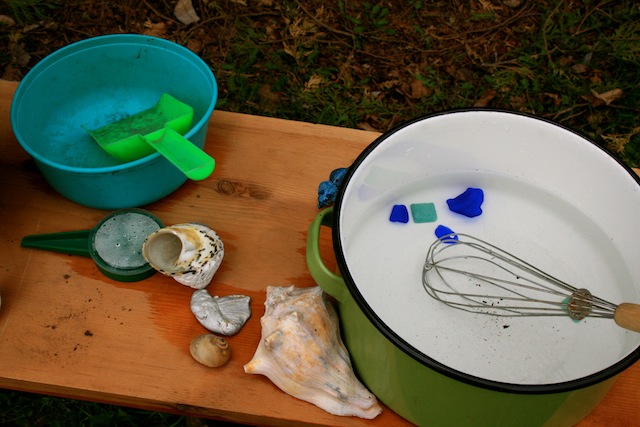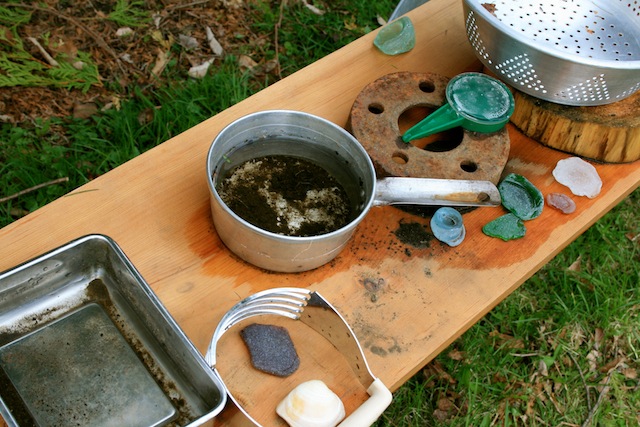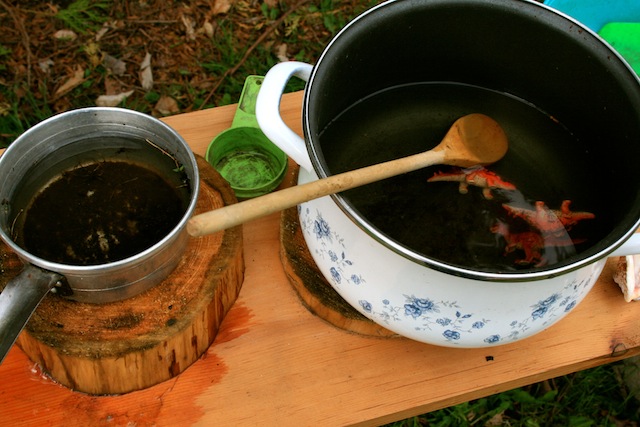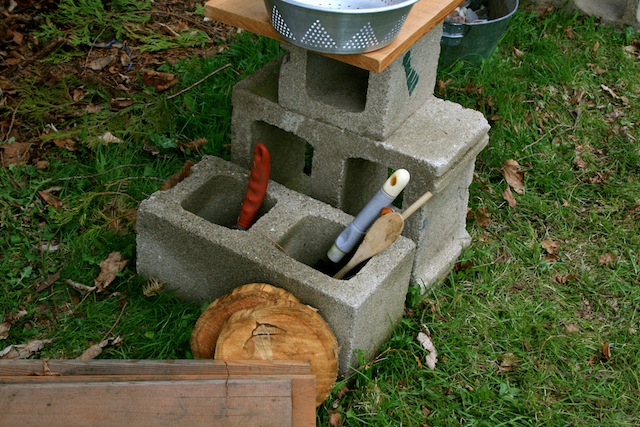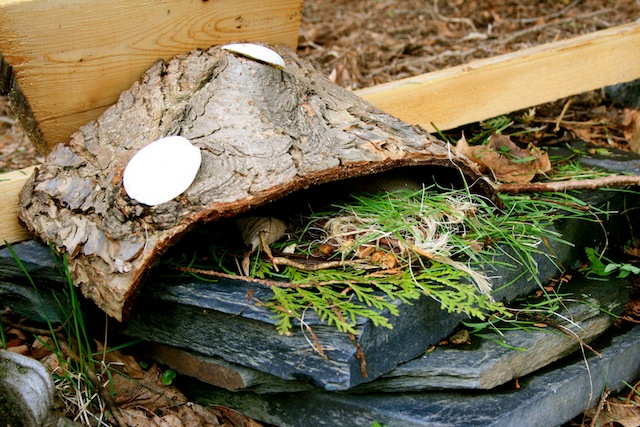 V built this abode for a woolley teddy caterpillar. It's so sweet.

A few mini-beds made out of drawers from a dining room built-in. V decorated it with seashells. I haven't planted anything in it yet.
Wish us luck!