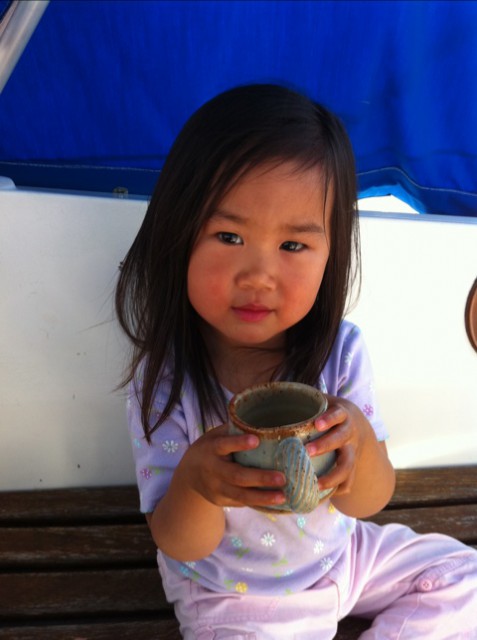 A couple weeks ago, we broke out the handmade ceramic cups we commissioned from our neighbor and potter, Jeremy Ogusky. V has especially enjoyed using them, and calls it her "special cup."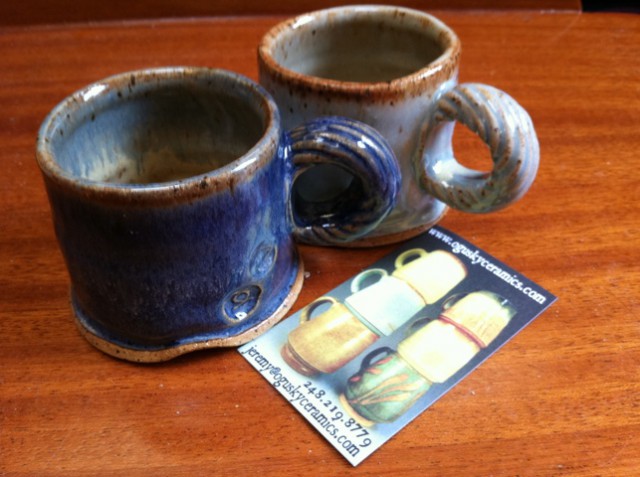 These are espresso cups (a perfect size for the kids) with flared bottoms (good for rocking boats). The twisted handle detail reminds me of nautical ropes. We had one cup made for V and one for O–Jeremy etched their names on the bottom of their respective cups. You can check out more of Jeremy's work at Ogusky Ceramics.
Hope you are having a wonderful Fourth of July.