We've had the privilege of meeting Anya, Gabe and their son R over the past couple of years. Recently, the family has been busy building a tiny house to move to their new home in Vermont. Below is an interview I pieced together from several conversations over the past few months (with a few editorial liberties).

The tiny house.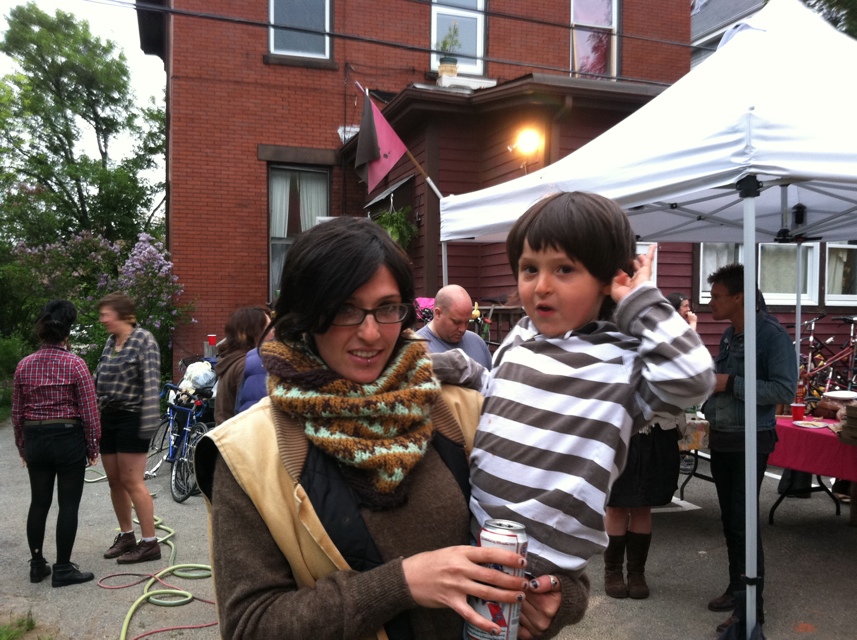 Anya and R.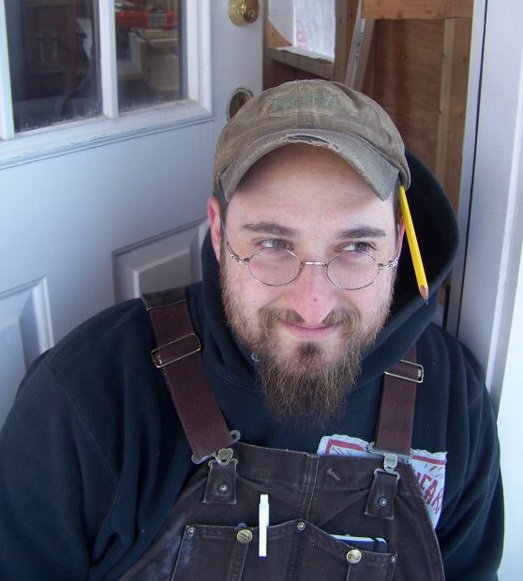 Gabe
When did you start building this house?
We started building our tiny house back in November. We got the trailer part off of Craigslist. It was in bad shape so we had to grind it down and paint it.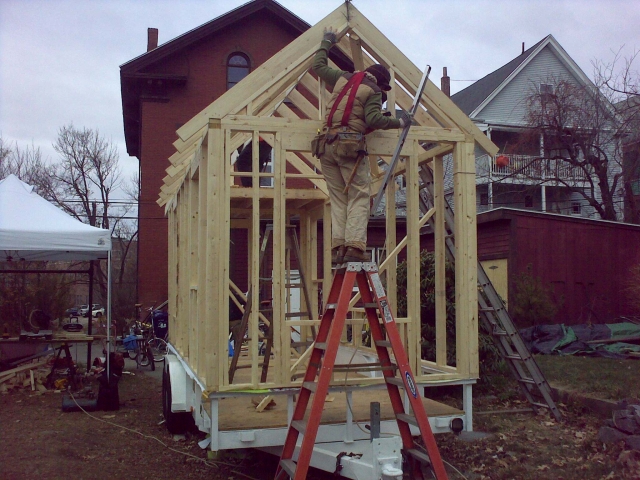 Did you build from plans?
No, we roughly sketched out first and started building. We made it up as we went along. Anya and I both have a little bit of construction background, and we got a lot of advice from more experienced carpenters, especially Anya's father.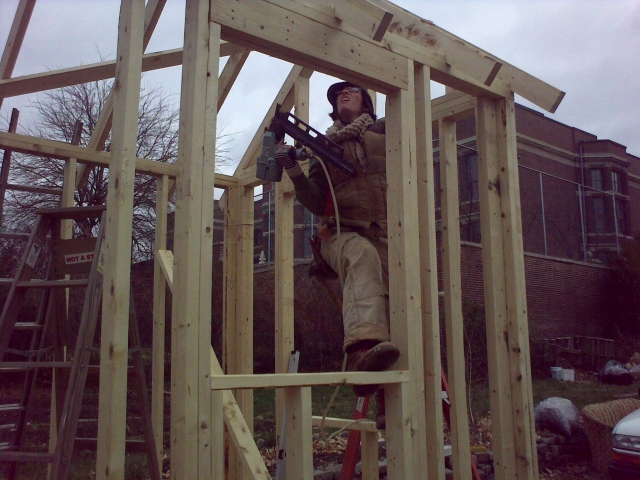 Tell me about where are you going.
We're moving up to Vermont. Gabe has arranged to work on a 200+ acre farm. We're going to park the house on the land and hook up to their water and electricity.  We built a  composting toilet. While Gabe works on the farm, I'll be doing my artwork and jewelry making. During busy times like haying, I'll help out.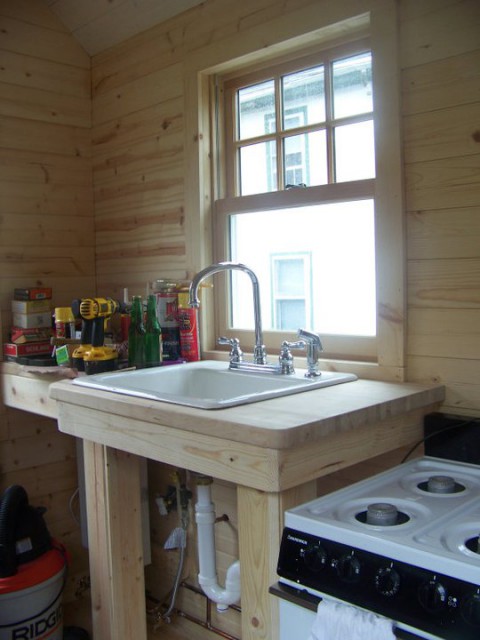 Photo by Anya and Gabe.
What kind of materials did you use on your house?
We tried to use natural materials where possible. For example, the floors, walls and ceiling are pine. The counters are maple butcher block, and the outside is cedar shingles. The ceiling we originally wanted to wash with milk paint, but we were in a rush, so we used a watered down white acrylic paint. The insulation is cellulose material.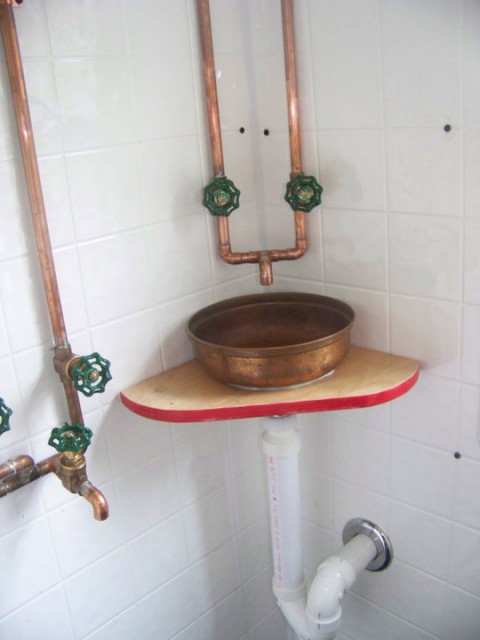 Photo by Anya and Gabe.
What do you like best about your tiny house?
We were limited in width because it had to be on a trailer, but we made up for it in height. I love the light inside, the windows make a big difference. We also love that we built the whole thing ourselves, together, and now we own our own home.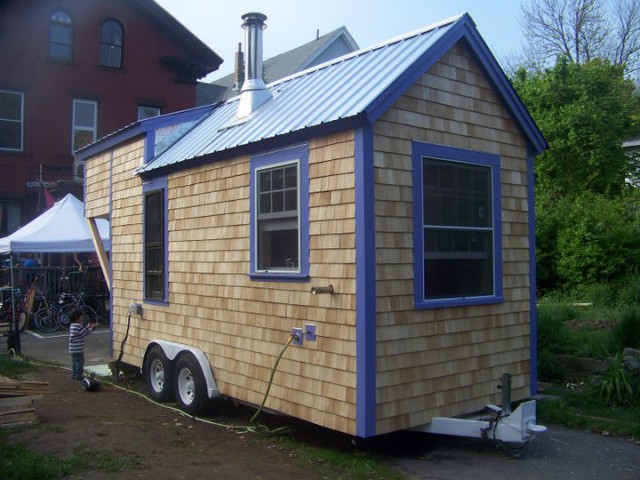 Photo by Anya and Gabe.
Can you tell me more about the party and benefit show tonight? (note: the event was on Saturday)
Tonight is the Exodus of the Tiny House. This is the housewarming party. We had set the date weeks after our deadline and we were still working on the house this morning! After this, we're moving to Spontaneous Celebrations where there's going to be a benefit show featuring some performances by artists and a puppet show. There is a suggested donation that's optional. It should be a good time!
Anya, Gabe and R are moving on Friday (tomorrow). Good luck, we'll miss you!
For other examples of tiny houses and plans: