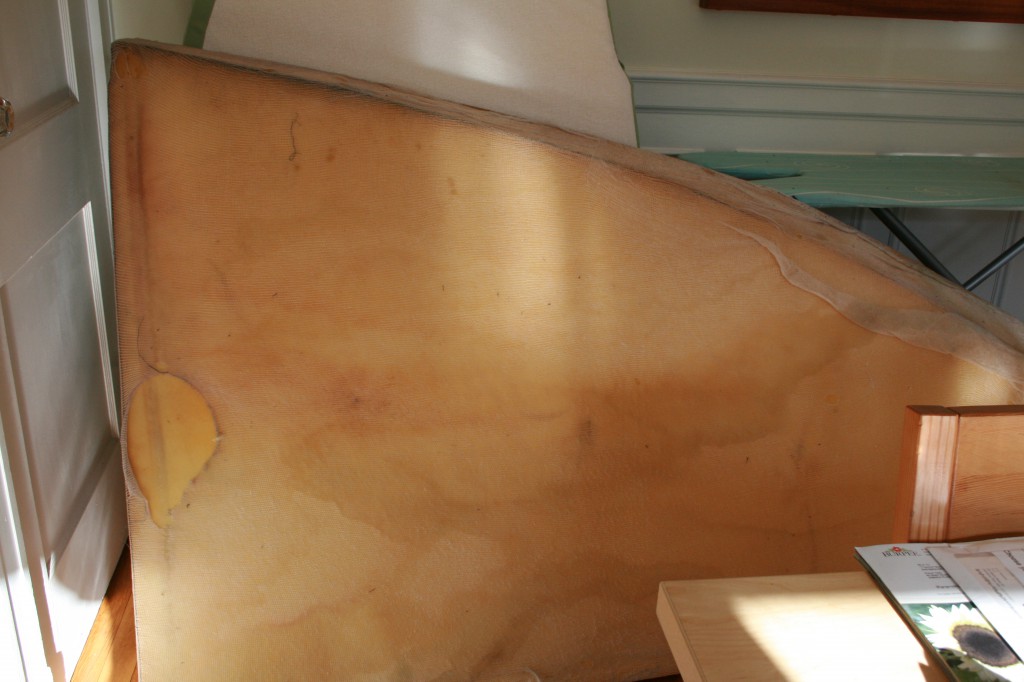 Boat cushion before: dirty, mildewy, disgusting…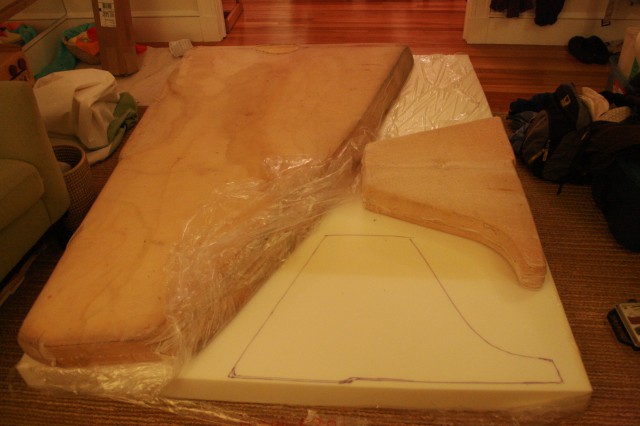 To make the new foam, we used a combination of techniques:
Tracing the cushion on to red rosin paper for the top part of the mattress, then laying it on top of the foam
Using the bottom piece of the existing cushion cover to trace around the bottom piece of the foam
Matching up the existing cushion to the fresh foam for the non-beveled edges.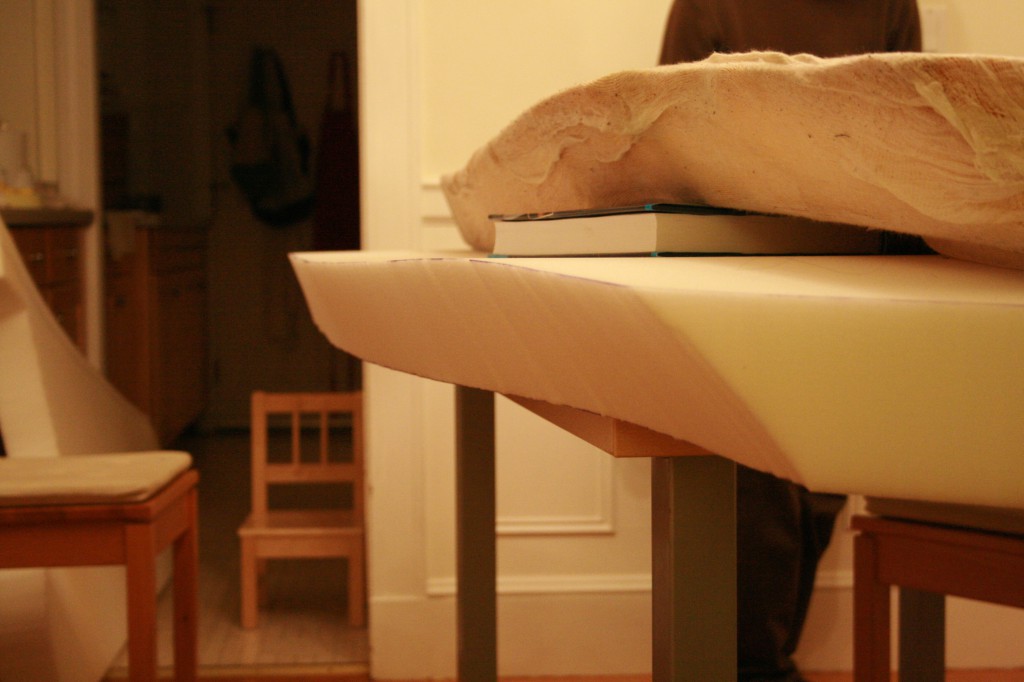 Cutting a beveled edge. After we traced both the top and bottom edge, Tig would wield the electric carving knife. This was a two-person job: he cut and watched the top line, while I was underneath, guiding the bottom edge of the knife. Except for a little wobbling here and there, the beveled cut turned out surprisingly well, considering we didn't have a professional foam cutting tool.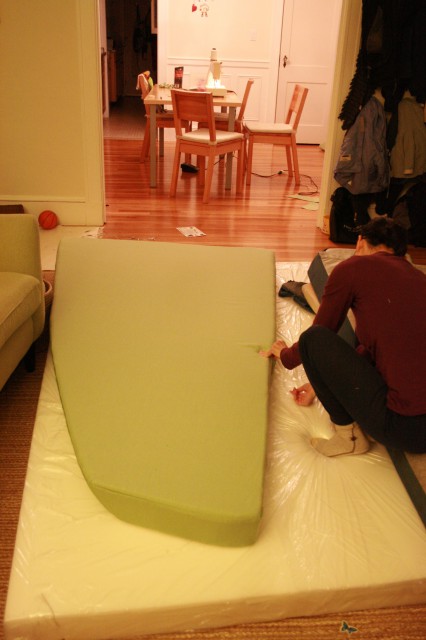 After hours of sewing and resewing (twice)–fueled by lots of late night snacks–the cover is done. Here I am fitting out the cushion. This time, it worked out pretty well, compared to my first botched job.
After all that hard work, V pushed aside her mattress, preferring to jump on fresh foam. This project took longer than we expected due to the kiddos getting sick last weekend. Lil' man O also got in his two top teeth, so our family (and most of all, yours truly) has been a complete wreck.
On to the next cushion…