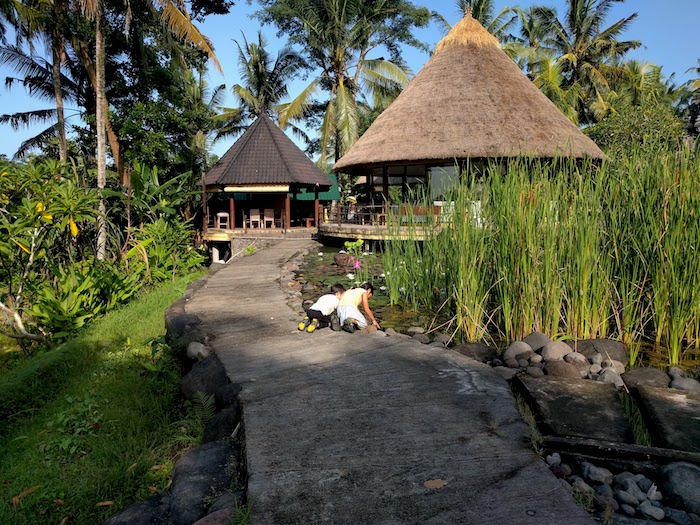 Observing wildlife amongst the lily pads.
Tabanan
After Tanah Lot, we wound our way through more hair-raising roads north. The Tabanan area has many rice fields, the landscape is sculpted with terraces and irrigated through a network of canals. In order to get the our villa we drove through a tiny one-lane road, where tarps of rice were drying in the sun (one was blocking the entrance to a hotel villa–we were told to just drive over it). We looked into two hotels and settled on one.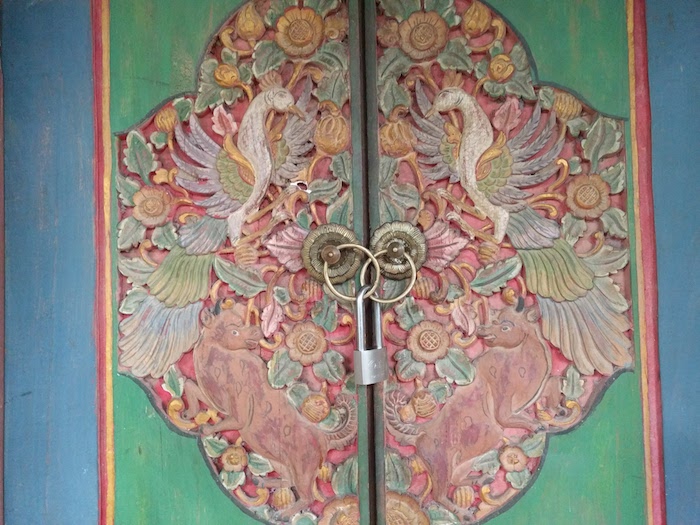 Bali is an island of artisans. Historically, artists, craftsman and performers were, and still are, highly esteemed. I'm so enamored with the beautifully carved doors to our villa.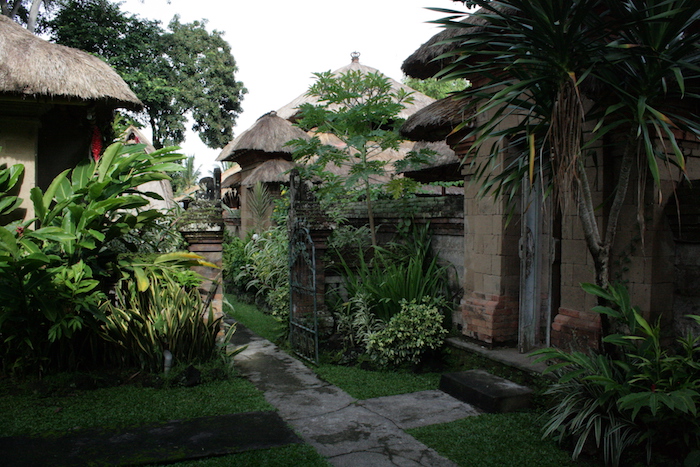 The villa grounds.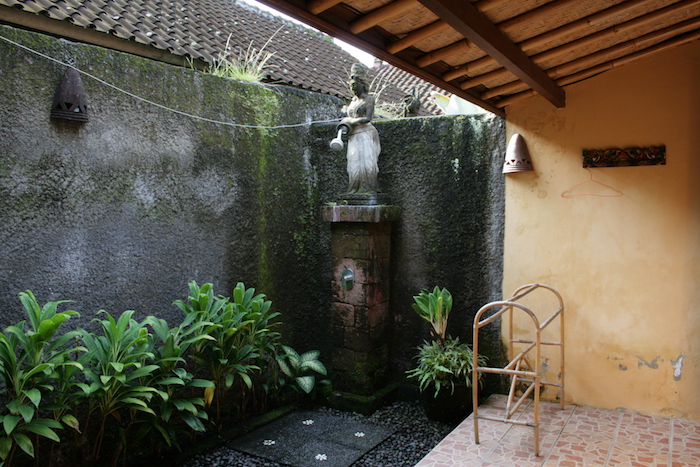 Open air bathrooms and showers.
And of course, a swimming pool.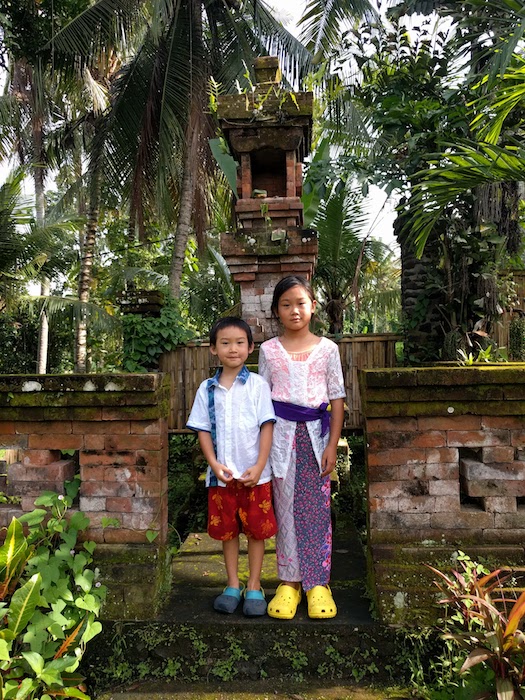 Posing for a Lunar New Year picture. Welcome Year of the Rooster!
Balian Beach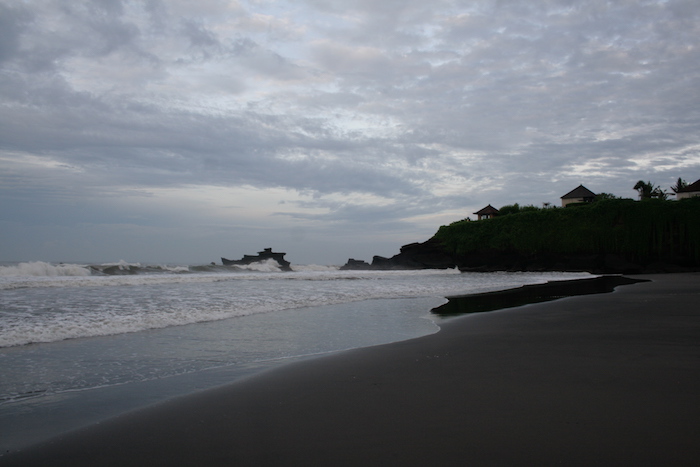 I was surprised to see black sand on the shores of Balian. It reminded me of Molokai, Hawaii, but without the towering cliffs.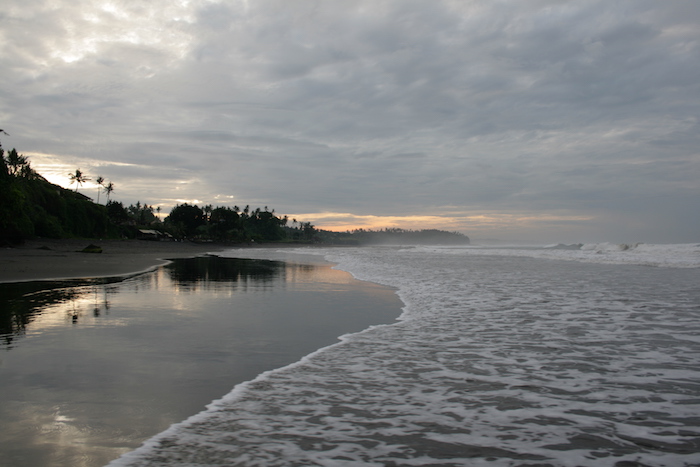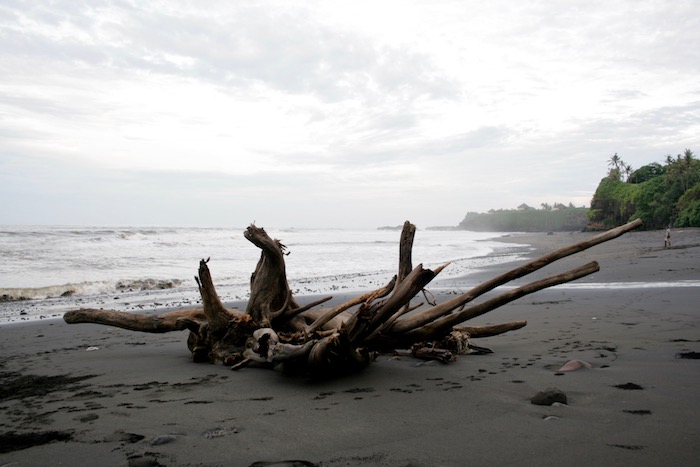 The local scene had a California beach vibe to it, there were more westerners here.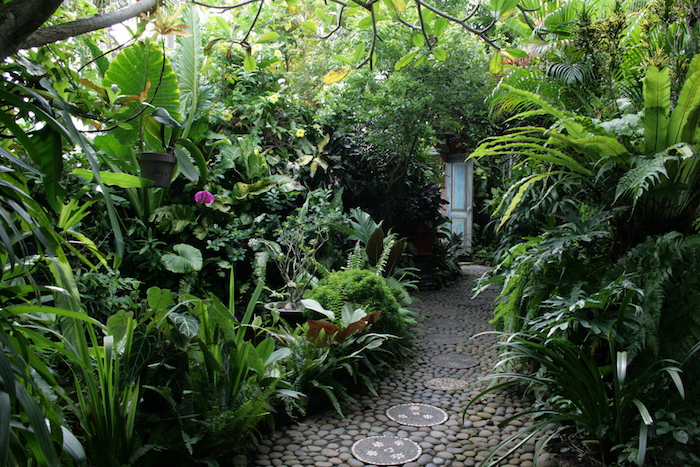 Our hotel was beautiful, open air, and without air conditioning. Lush gardens made it feel like paradise.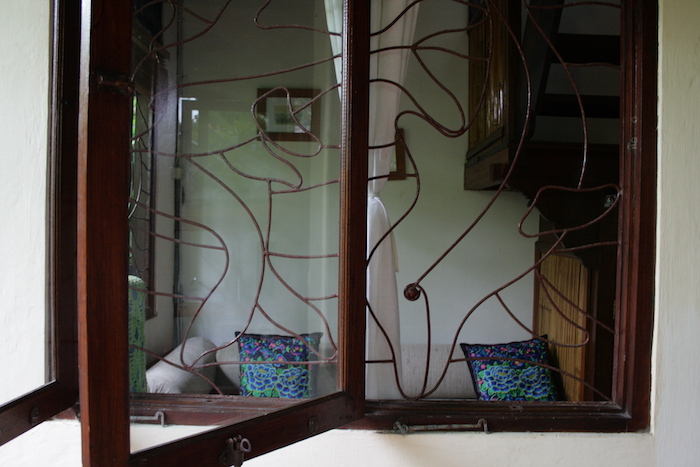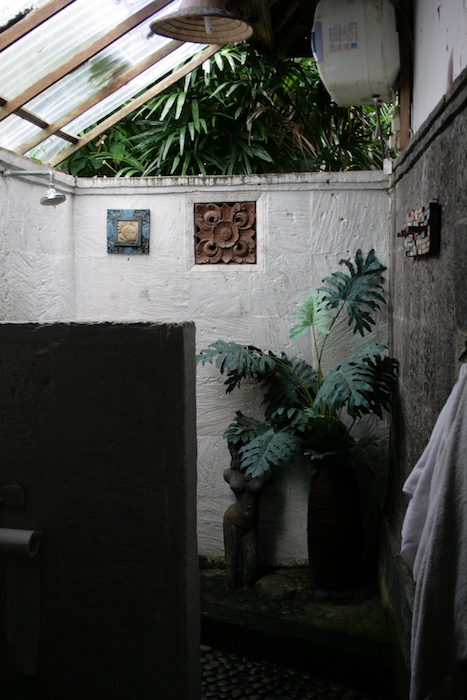 The mosquito netting was pretty and romantic, but we were kept up by the heat and no-see-ums.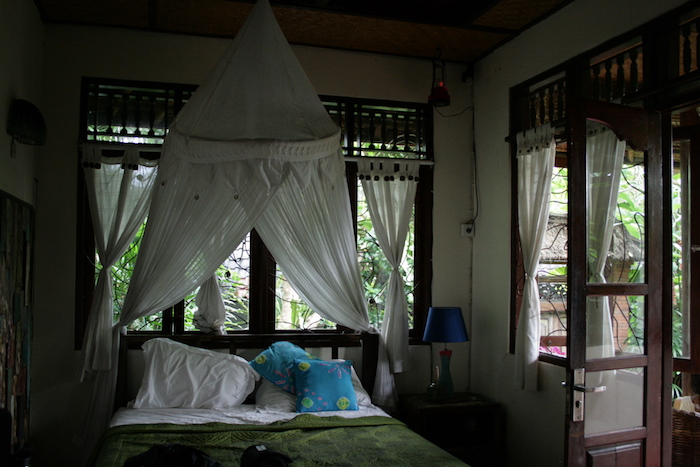 Though it was pretty, we decided to move on to Seririt.
Save