So it went down like this: the past couple of winters has been tough…Hanging by the skin of our teeth tough. Here's how I remember it:
2013 ~ Ice storms, frigid temperatures.
What the old timers were saying: "I've been living here for 30 years, and this is the worst I've seen."
2014~ The Great Snow Dump
What the old timers were saying: "I've been living here for 30 years, and this is really the worst I've seen."
To which Tig said, "Harumph, you fool me once. I'm getting the hell outta here." So we left for the month of February.
And then we got a van.
Not just any van.
A project van, of course.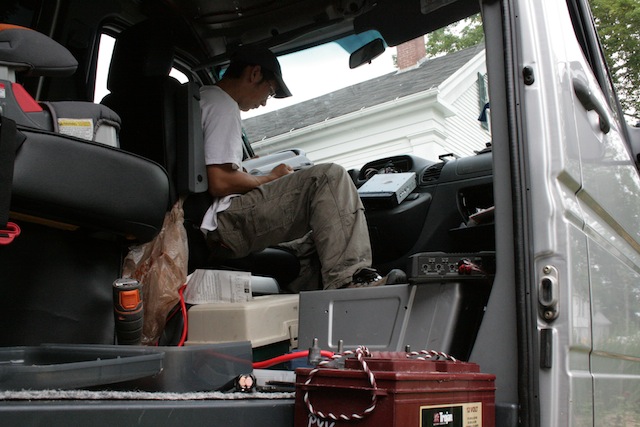 With cooler weather just around the corner, Tig has been tearing apart the Sprinter (aka "Rewildie") and working on Phase One.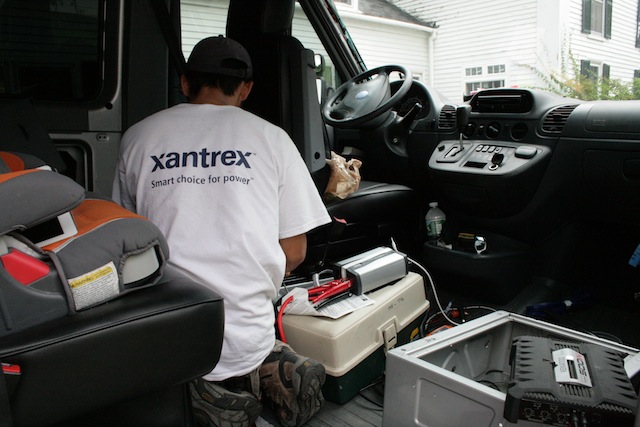 Am I the only one who finds his T-shirt funny, as he's working on the electrical systems?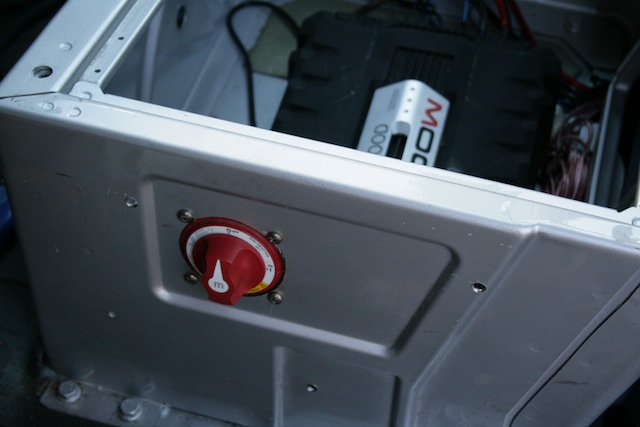 Newly installed battery switch for the house battery, which he salvaged from the boatyard.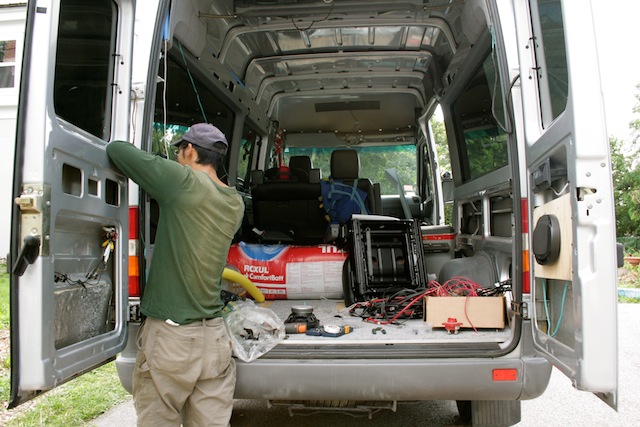 Cleaning up the electrical wires. A bag of Roxul awaits; it will be used as insulation.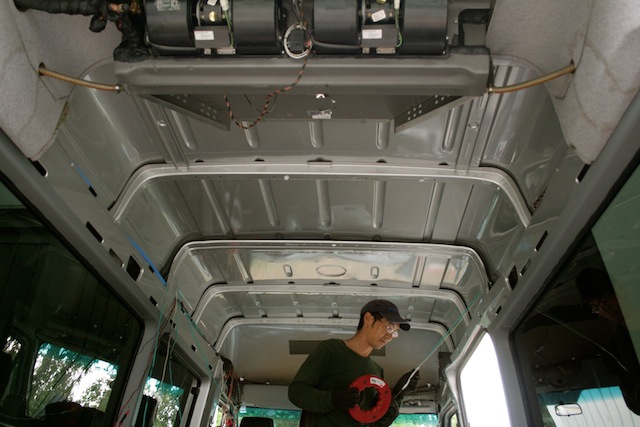 Phase One involves making the van just liveable enough to get south. We'll be camping out in it this year. The next few years will be the big remodel (Phase Two), where he converts it into our ultimate camper van.
Phase One includes:
Adding swivel hardware to the front seats
Installing a house battery to run our Engel fridge, house lights, fan, stereo, etc
Wiring house battery to charge from start battery via charging relay
Replacing the house lights with LEDs
Moving speakers
Insulating between the interior panels and the body
Adding a roof vent fan
Building a sleeping platform
Finding a spot for our Airhead composting toilet
We also took the van in to get the AC fixed. It's a lot, but doable…we think.