Hatchet Bay has been so nice. We reunited with our friends Dave and Mary on Mon Amie, as well as Matt from Koikoi, and Scott and Michelle from Malaika. We also hung out with Candy on Quincy Rose. After they all moved on, we felt a sad lull, like the eerie silence after all the guests from a party have left.
Luckily, in the cruising world, doors are alway opening. We had such an awesome day that it ought to be illegal.

A morning trike and bike ride.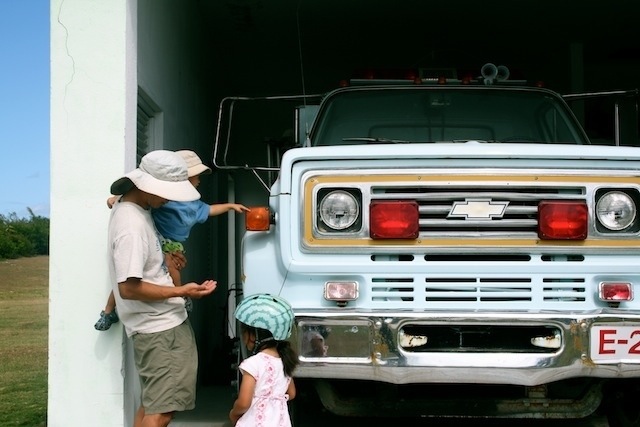 My boy spotted the only turquoise fire truck I've ever seen.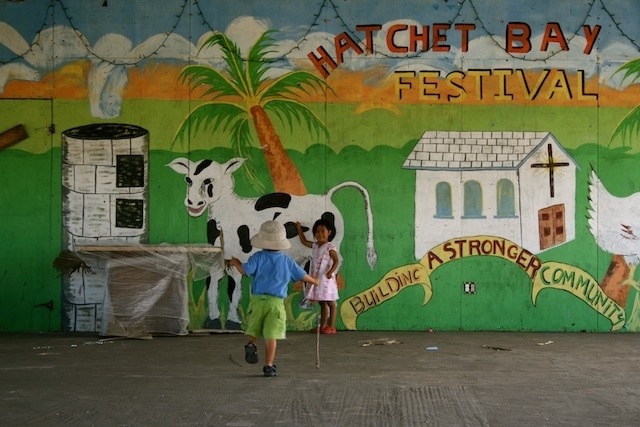 Hanging out at the community park for a morning snack.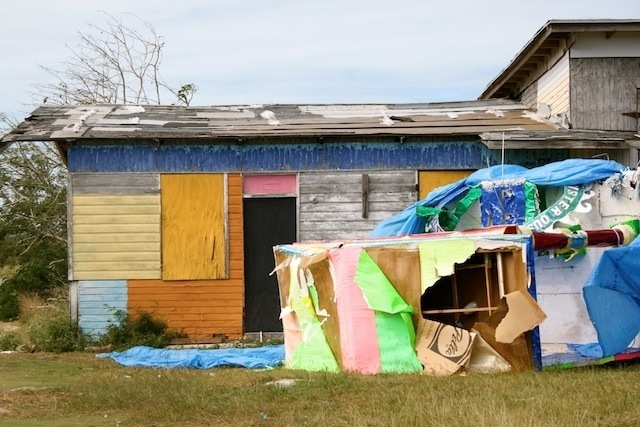 Even old buildings are colorful.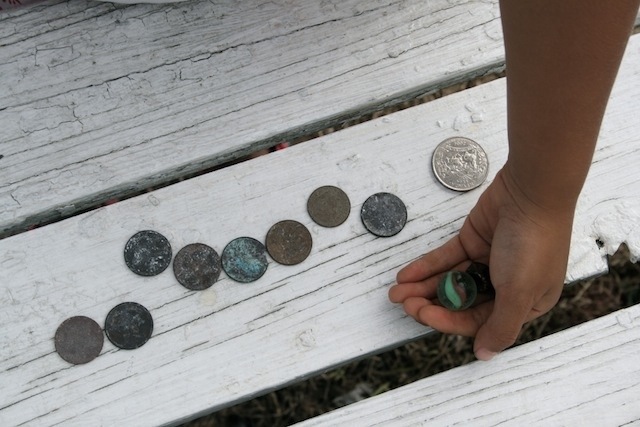 My girl manifesting wealth. She is an incredible magnet for coins…she finds them everywhere on the streets!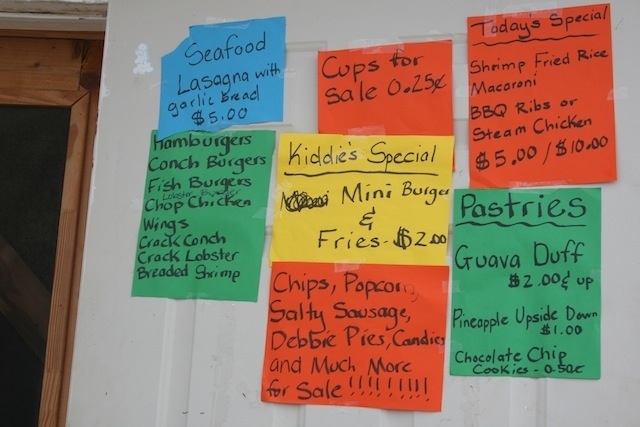 Time for lunch. We check out Julianna's.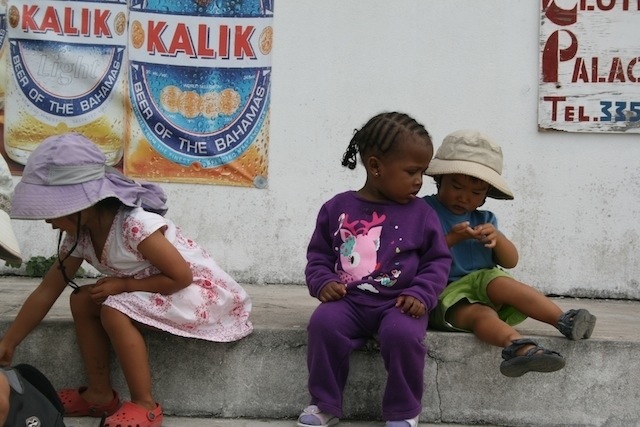 The kiddos have lunch with a new friend.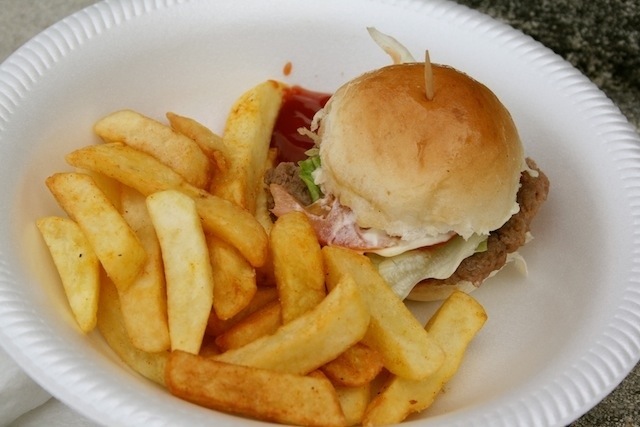 Mini burger and fries for $2.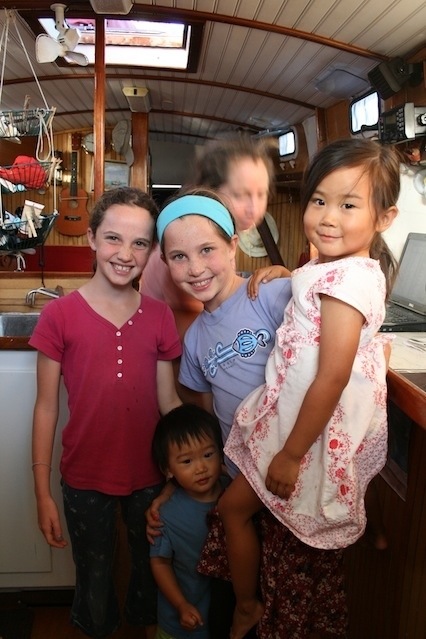 The best part: meeting Katya, Mark and their two girls. Not only has Katya been there done that with the girls when they were V and O's age, she's a Waldorfy unschooling(ish) mom!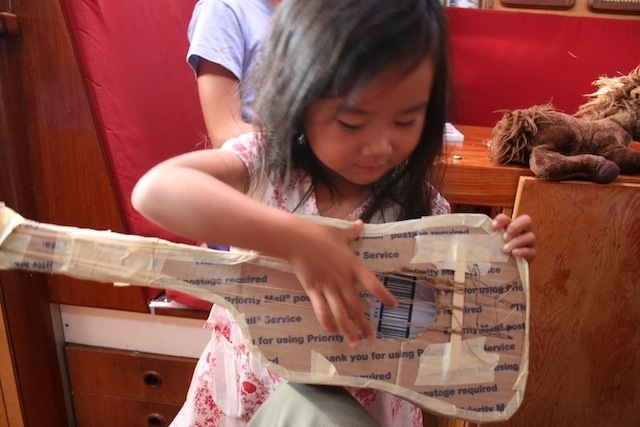 This family is crafty and creative. Check out the homemade ukulele!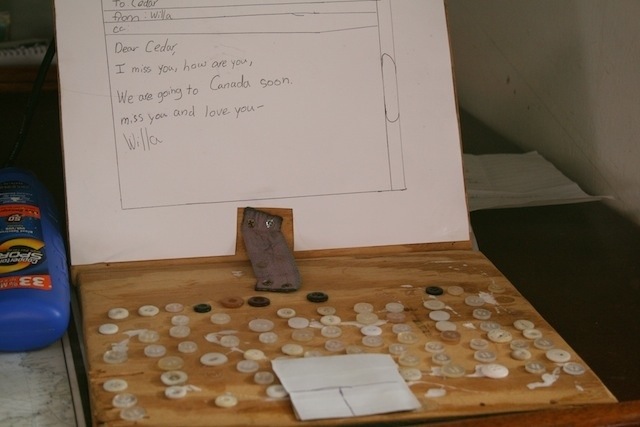 The girls' screen time, "We make our own computers…

…and VHF radios."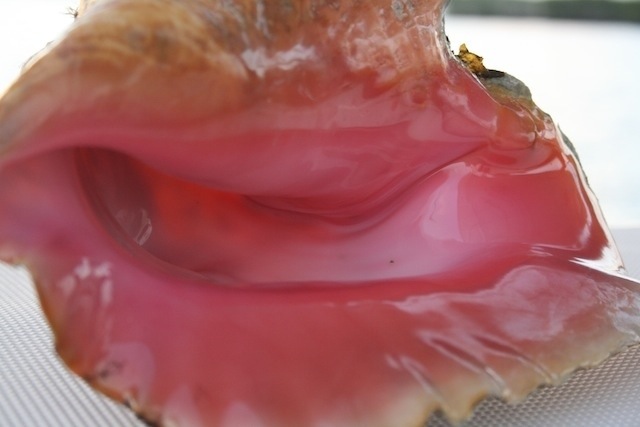 After our visit, we went to a friend's for dinner. George harvested this conch shell. It was so pretty I had to take a picture for V. His secret: putting the conch in the freezer for a couple of days. The conch comes out, the shell is intact (no holes), and no smelly remains in the shell.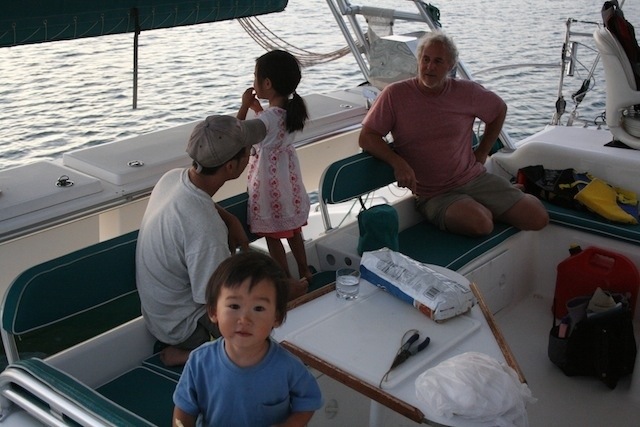 Dinner with George on the gorgeous catamaran which he is crewing on.
After a long and amazing day, we dinghied back to our boat under a blanket of stars. The highs are high and the lows are low. But today was just the best.