(These posts are a bit late, as our blogging is always a week or two behind due to wifi access)
We left Oriental in the morning and crossed the Neuse River into the ICW. we motored passed Moorehead City, Radio Island and into Beaufort Harbor inlet. "It's going to be a rough 15 minutes," Tig warned us. He was right.
The wind and the waves at Beaufort Harbor Inlet were opposing each other, and we bashed into ~5-6 foot waves for a bit. I was so startled that I strapped the kiddos into their cars seats immediately and hoped that O wouldn't puke.
I'm not that adventurous. Some people get a thrill out of battling the elements. I never EVER want to see 10′, 20′, or 40′ waves, thank you. I'll go hide out in my hobbit hole. Tig powered through as best as he could–no use trying to sail slowly through it! After 20 minutes or so, we passed onto the south side of Shackleford Banks (Lookout Bight) and things calmed down a lot.
We anchored on the Northwest side of Lookout Bight the first night, which proved to be unwise. The current was at odds with the wind so the dinghy banged against the boat despite our putting out fenders. The next day we moved further south and had a much better night's sleep.
So what did we do at Cape Lookout?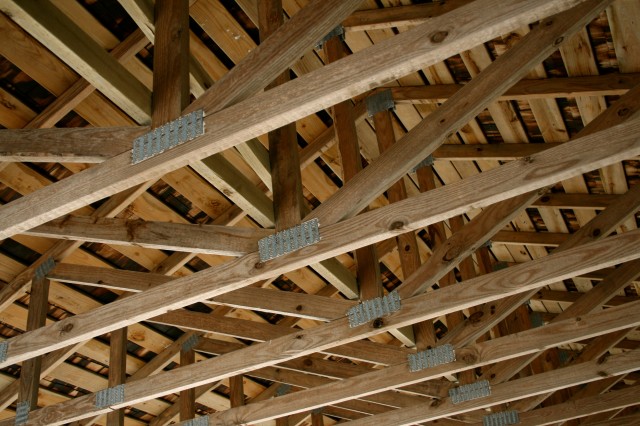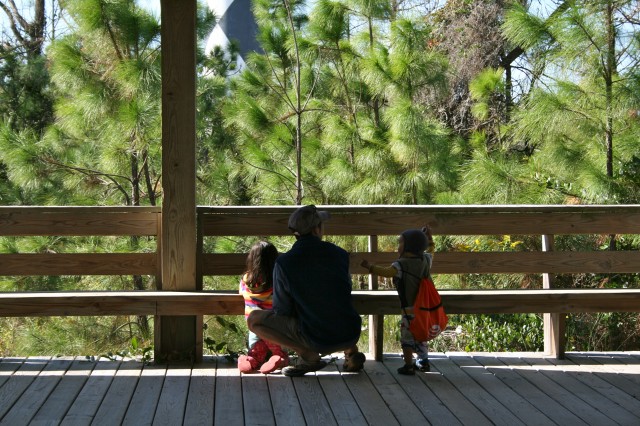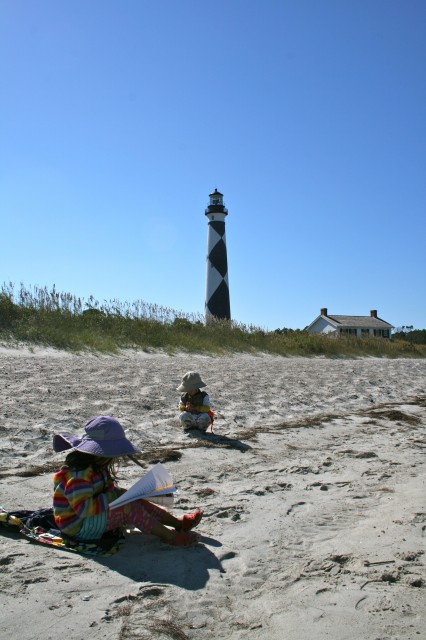 V worked on her second Junior Ranger badge from Cape Lookout. She drew two pictures of the lighthouse by herself, helped us pick up trash from the beach, spotted items from a list (scallop shells, dolphins, pelicans).
The kiddos also amassed an impressive collection of seashells including two beautiful conch shells.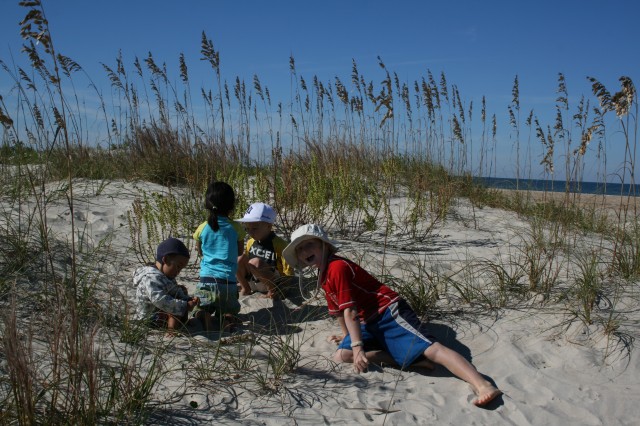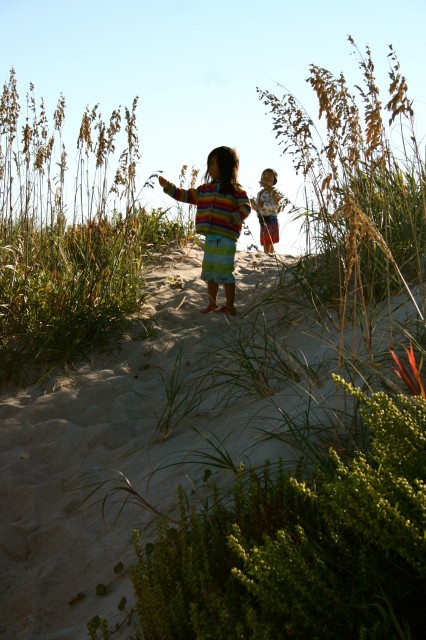 We also met up with sv Equilibre, who we met in Oriental. The kiddos enjoyed playing in the sand dunes.
After a couple of nights, it was time to move on. We had a long sail ahead of us.