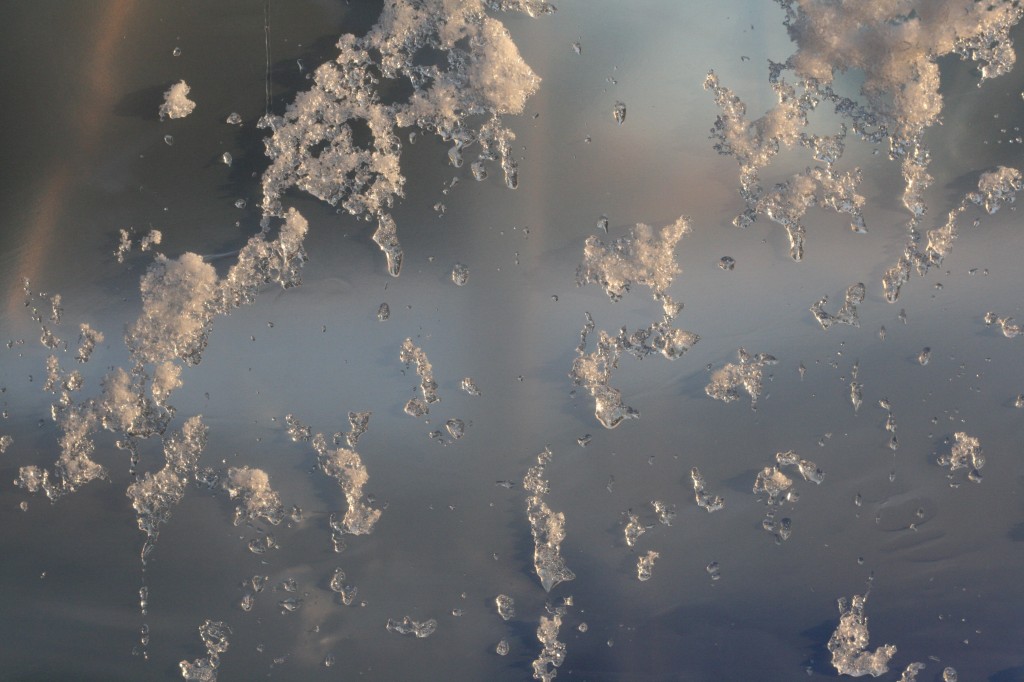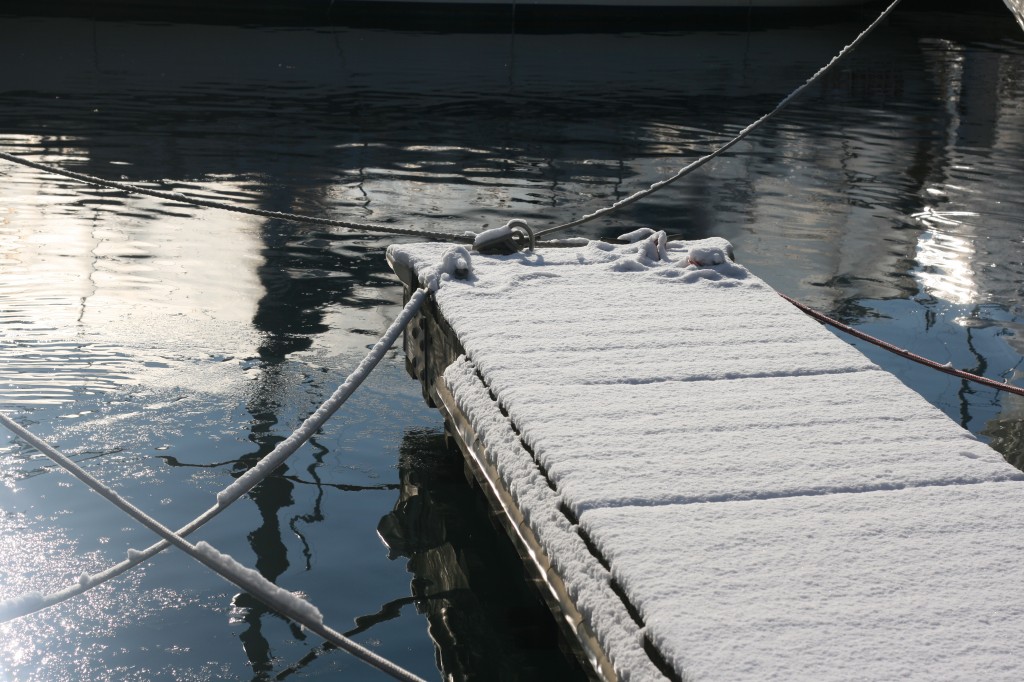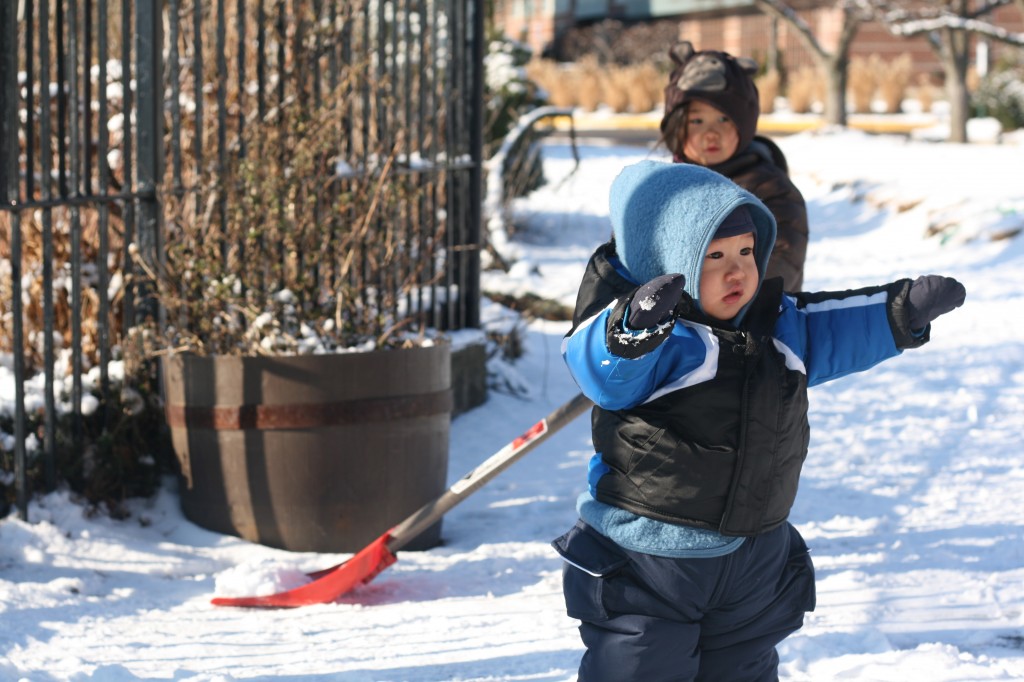 Underneath the snow crystals that blanket our little corner of the world, a slumbering beast stirs. The Lunar New Year ushers in the Dragon. Both Tig and I were born under this magnificent beasts' zodiac sign. Yes, this is going to be one exciting year.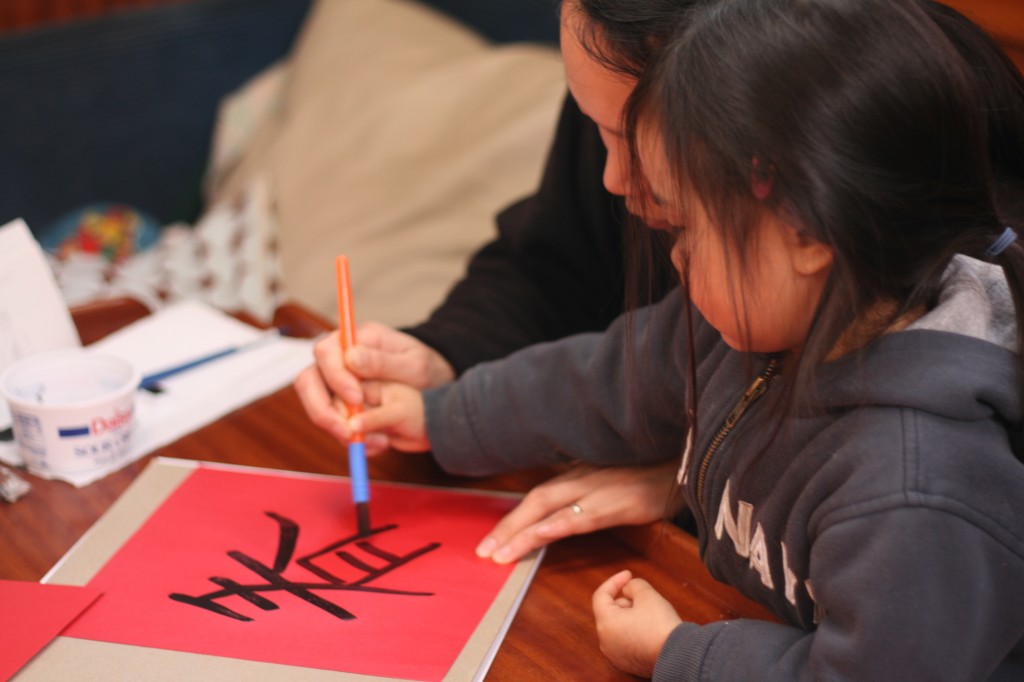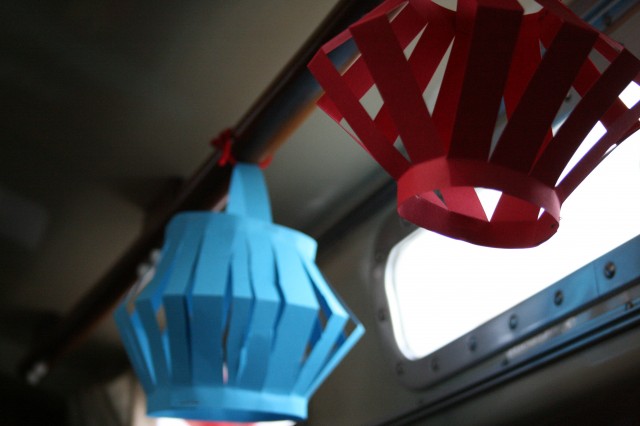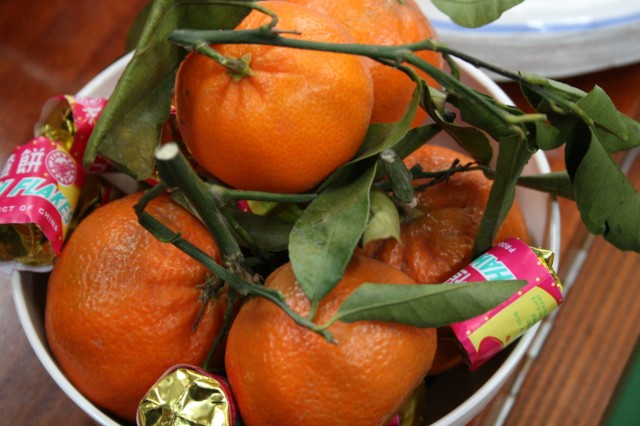 Operation Double Dragon was in full swing. We were in a mad scramble to clean our boat and get ready for a party to start the year off right. Decorations were made, trips to Chinatown were in order.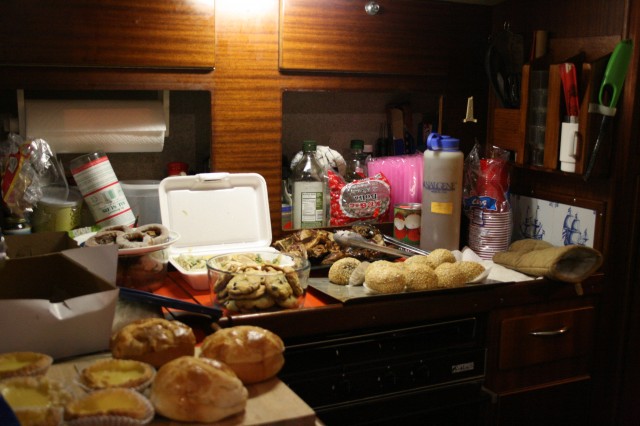 Unlike last year's party, the accommodations were a bit tighter, and the food was store-bought instead of home made. Call us wimps, but we just couldn't manage to wrap 50 dumplings and cook them with a preschooler and an agent of destruction (aka lil' man O) on the premise.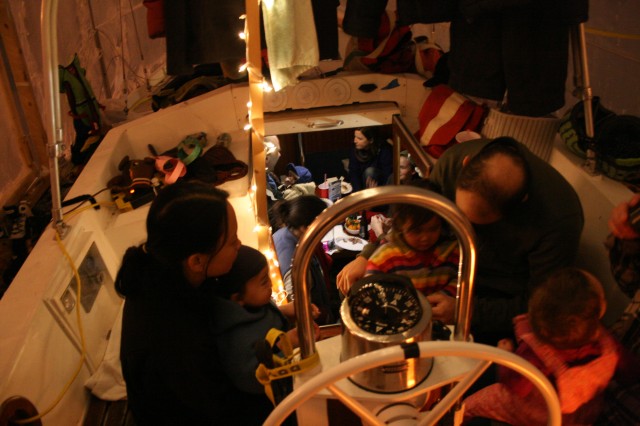 Still, we had a good time, and we hope our 19 guests did too. Here's to a year full of good luck, good health, and prosperity.
Childrens books
The Paper Dragon | Marguerite W. Davol and Robert Sabuda. When a fire-breathing dragon threatens to destroy their rice fields, the villagers turn to their humble but famous artist, Mi Fei. Mi Fei must carry out three tasks in order for the dragon to return to his hundred-years sleep.
Bringing in the New Year | Grace Lin. A Chinese American family prepares for the Lunar New Year.
Resources
Moonbeams, Dumplings & Dragon Boats: A Treasury of Chinese Holiday Tales, Activities & Recipes | Nina Simonds, Leslie Swartz, The Children's Museum Boston, and Meilo So. If you do not have access to an asian food store, the recipes in this book (which I have not tried) and the next are adaptations using more commonly found ingredients.
Wisdom of a Chinese Kitchen: Classic Family recipes for Celebration and Healing | Grace Young. This lovely book is a series of biographical essays with information about Chinese food and healing from a Cantonese perspective.
Note: my mother in law informed me that I wrote the character "spring" wrong. Such is the errors of an illiterate ABC. I stand corrected.