This past weekend was a busy one. We got a peek at Justin and Jenny's beautiful baby girl and delivered some lunch to the new parents.
We then visited Tim and Saundra who live on Peregrina, a Sparkman & Stephens Custom 40 cutter with a center cockpit. It was a sunny day and the shrinkwrapping made a warm balmy micro-climate to lounge in the cockpit.
V made fast friends with Saundra who, by the way, is selling her classic wooden yacht, Gaucho.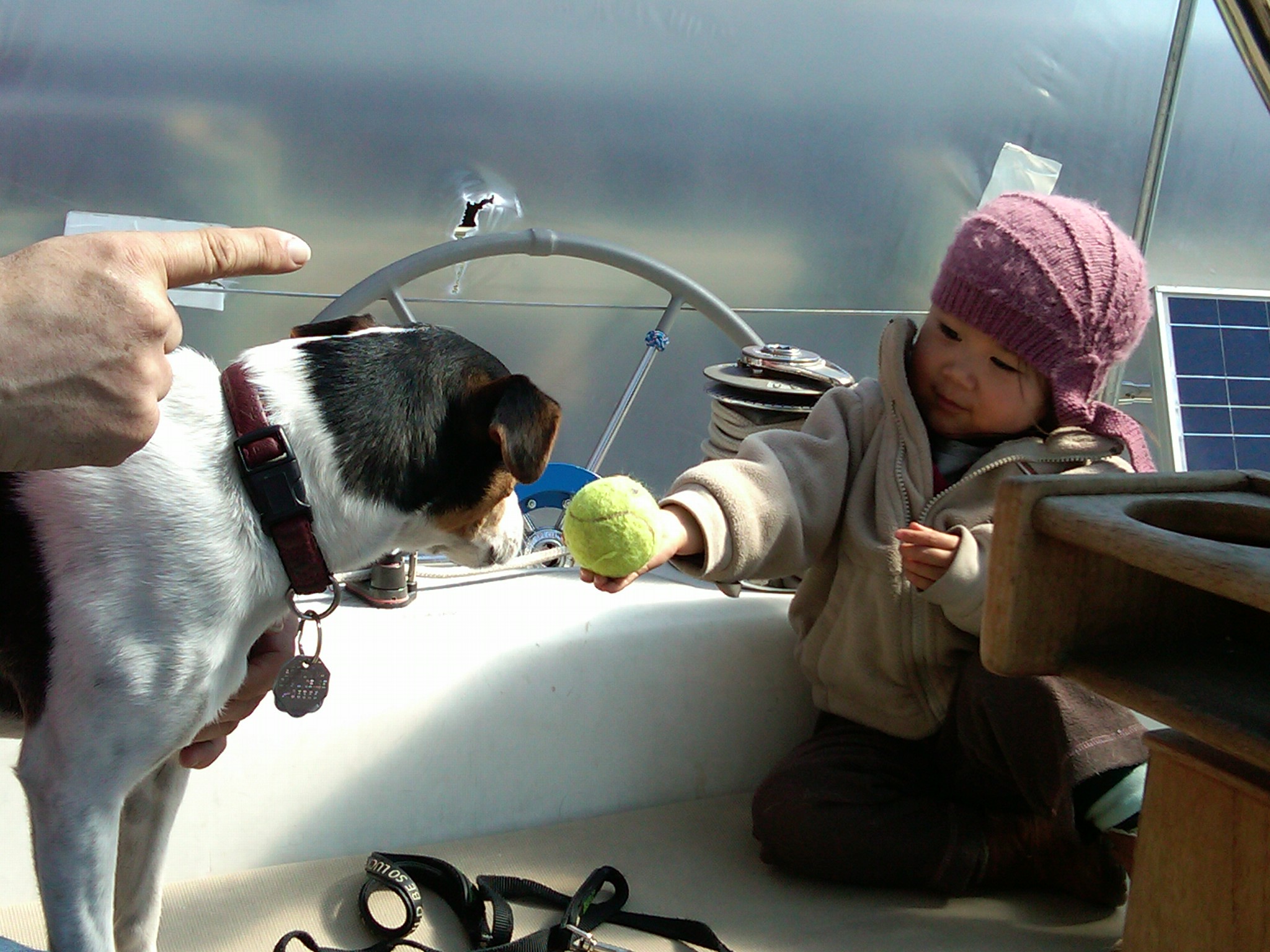 We got a tour of all the upgrades Tim made on the boat, including the new solar panels, an enviable workshop, and new freezer. Then Tig went with the other Tim on Windhorse to help out for an hour while I stayed with the kids and chatted. V liked Paquita, the friendly boat dog the best.
You can read more about Tim and his adventures on Peregrina at his blog, The Peregrine Sea.