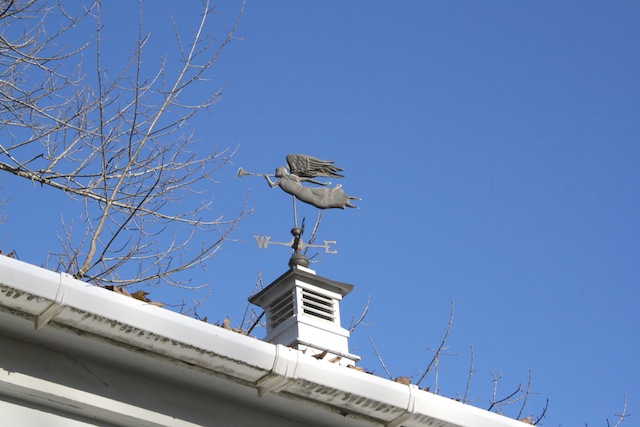 The one thing we missed most during our travels was having our hands in the earth. In the fall of 2013, we bought an older 1850's home with a quarter-acre lot/garden in town. Inspired by the concept of regenerative design and permaculture, we've taken a few steps to make this home more resilient (things we hope to do in gray).
Land/site:
Built two compost bins
Started raised beds
Planted six blueberry bushes and eight fruit trees (apples, asian pears, plums, peaches)
Planted hazelberts, sea buckthorns, raspberries, blackberries, a mulberry tree, and an elderberry tree.

 Plant cherries

Add perennial vegetables and other edible landscaping.

Energy
Took space down to the sheath (first floor main house).
Added 7.5-9 inches of blown in cellulose insulation (first floor main house).
Put in radiant-heat barrier (first floor main house).
Added a SW facing window .
Replaced leaky old windows with new double-paned argon windows (first floor main house).
Installed a wood stove.
Installed LED lights
Installed an efficient wood stove
Pull the first floor kitchen, bathroom and washing machine into main footprint of the house. Stop heating back ell entirely.
Materials:
Restored existing wide-planked wood floors that were original to the house and hidden under layers of linoleum and carpet.
Used a plant-based, VOC-free and non-toxic oil finish for the floors.
Used zero-VOC paint in bedroom.
Favorite Resources:
The Resilient Farm and Homestead, Ben Falk
Integral Urban House
Gaia's Garden