Once the walls and ceilings were in, everything was painted with Sherwin Williams Pure White. Then Tig moved on to tiling the floors.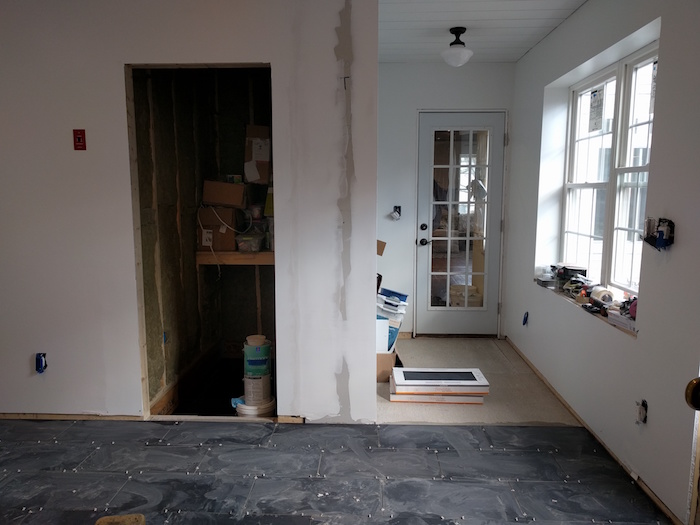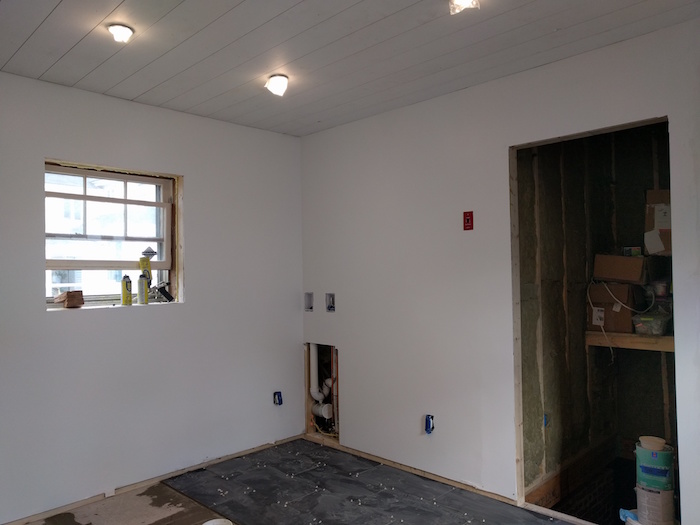 We chose dark gray tiles from Home Depot (the brand was Florida Tiles). I'm pleased with how durable they seem. I'm sure every mud splotch will show, but that's what Swiffers are for.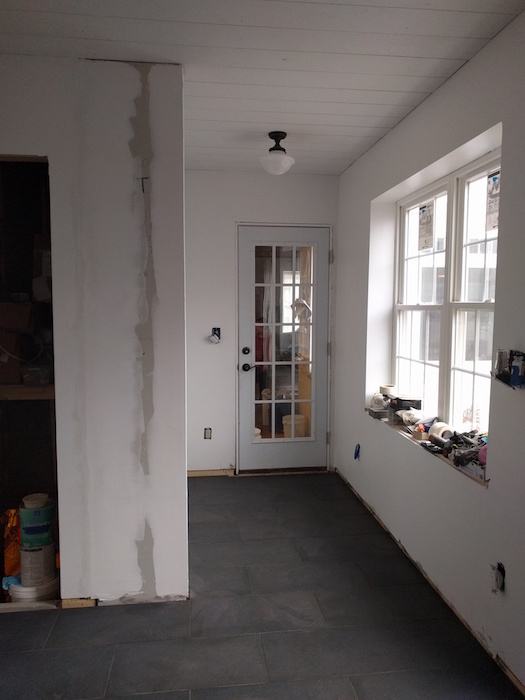 This little nook above is where our coats and boots will go, before we enter the kitchen area. There was a little bit of re-configuring, as we decided that the wall should come out further to enclose the cubbies and benches. That resulted in a couple days delay. In the meantime, I was thinking of painting that alcove a different color, but that's for another post.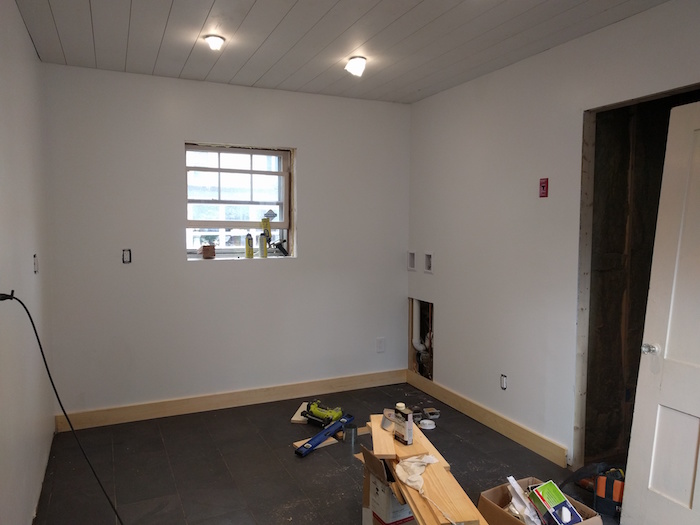 The picture above shows the location of my future washing machine (right-hand corner). No more schlepping outside through the front door, around the house and to the back deck to do laundry!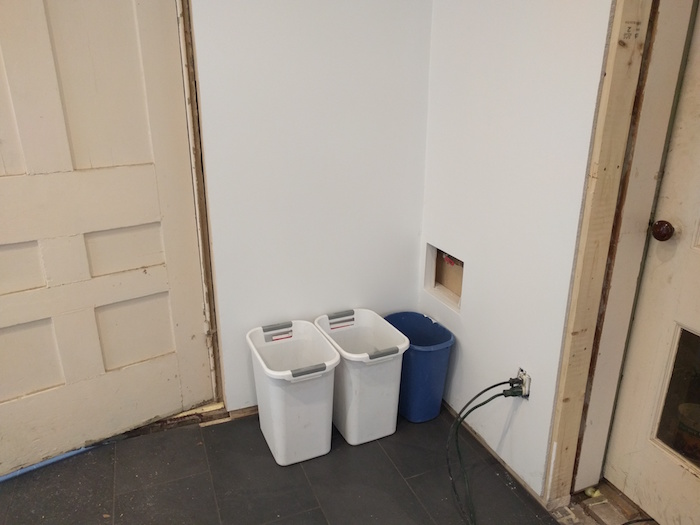 This corner is also a little piece of heaven. For the last six months, the recycling center has been a floating area, moving to a different place every few weeks. From wood shed, to van, to mudroom, to pantry, back to van… It was maddening! Tig gave me the green light to put it back into the mudroom. It might still move around, but at least it will be in one room.
With the basic floors, walls and ceiling in place, it's time to design the kids' workshop area, and the cubbies for our stuff.