Demolition time…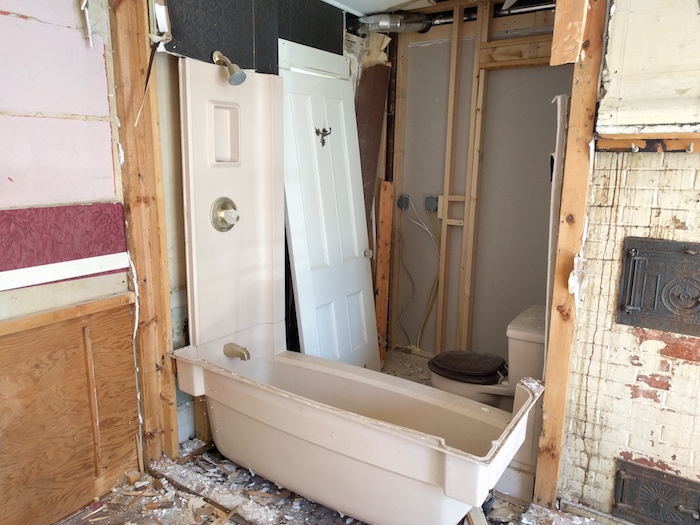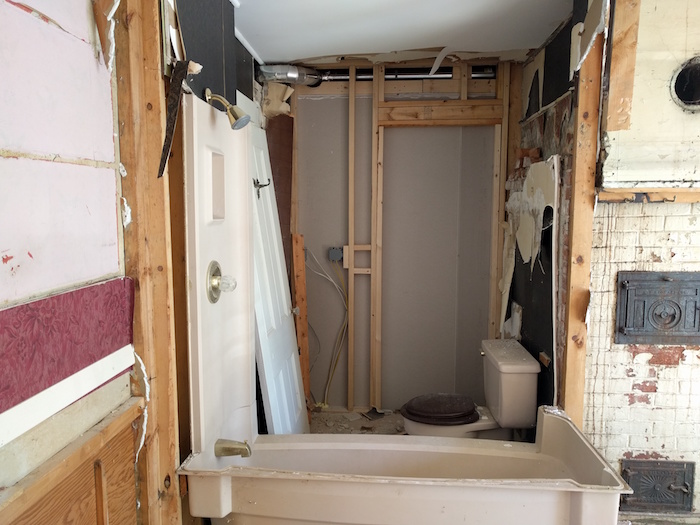 First Tig busted out the wall between the mudroom and bathroom (which will be converted into a pantry.) This was a vintage bathroom with beige toilet, shower/tub combo, black and gold wallpaper, Note the brown faux leather toilet seat.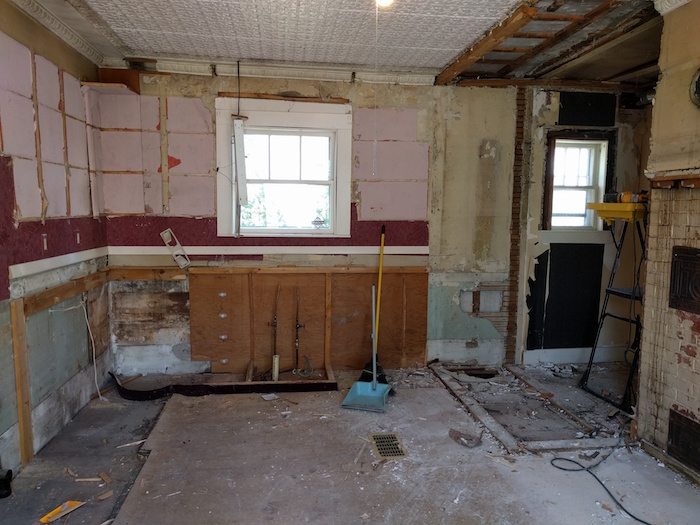 All the cabinets were removed, revealing a layered collage of history behind.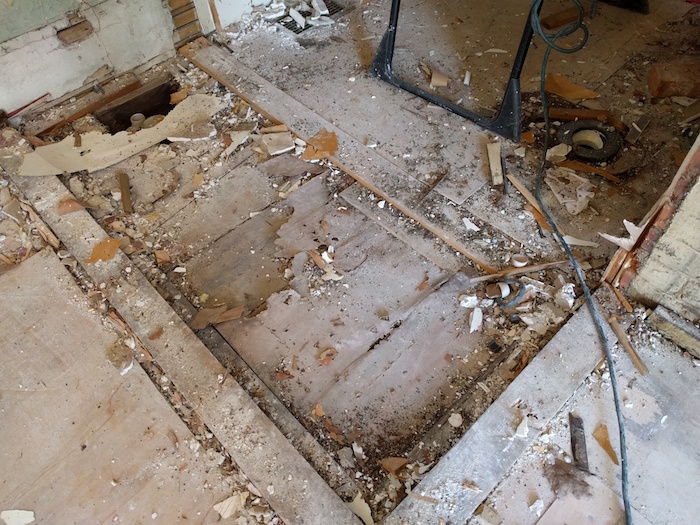 See those black specks on the floor? That was the tons and tons of mouse poop hidden in walls and in the ceiling that came raining down on Tig. And that big hole by the bathtub drain? That's where all the mice get to come in through.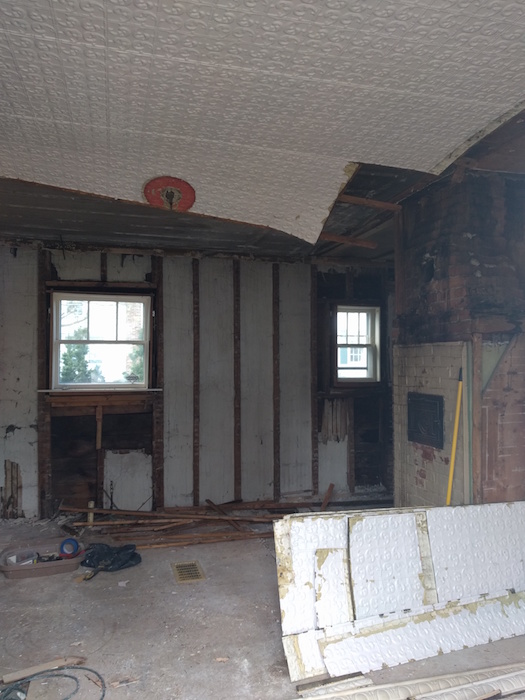 The tin ceiling came down and was saved.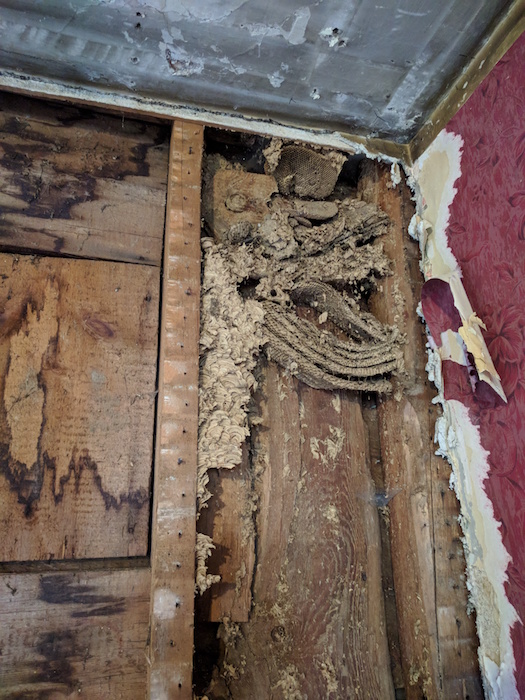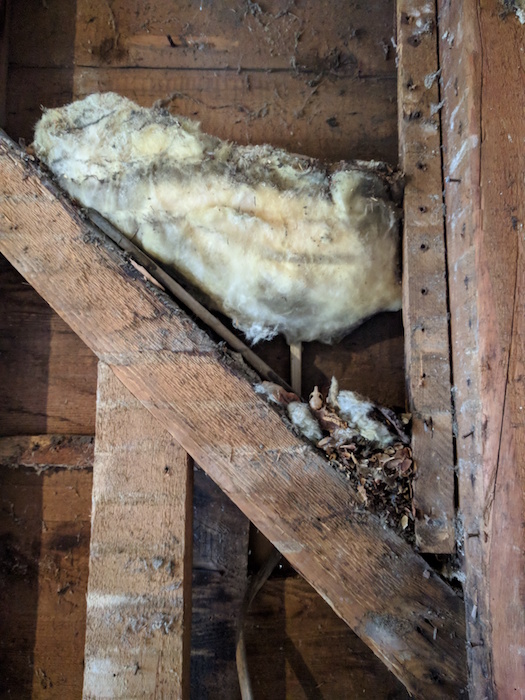 We had all sorts of goodies hiding in the walls.
Unfortunately, the floor underneath was not salvageable.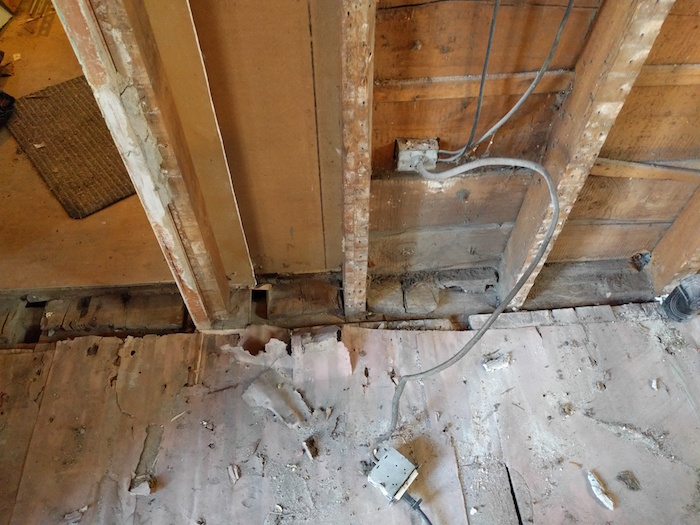 The electrical system was a mess. Tig said there was no ground, and you can see the backside of the wood paneling from the workshop.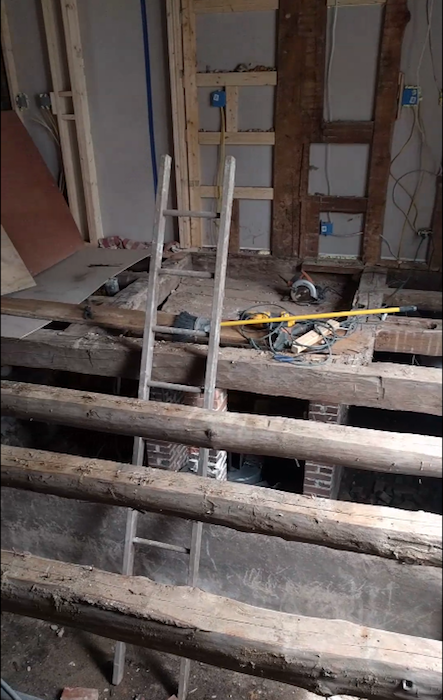 There was a several week period where Tig had to sister these joists with LVL, and fix any rotted sills. Meanwhile, we could see right into Hannibal Lector's the basement. Tig spend a good deal of time hopping from joist to joist, shoring up the structure. Only after all that was completed, then he could put on the subfloor.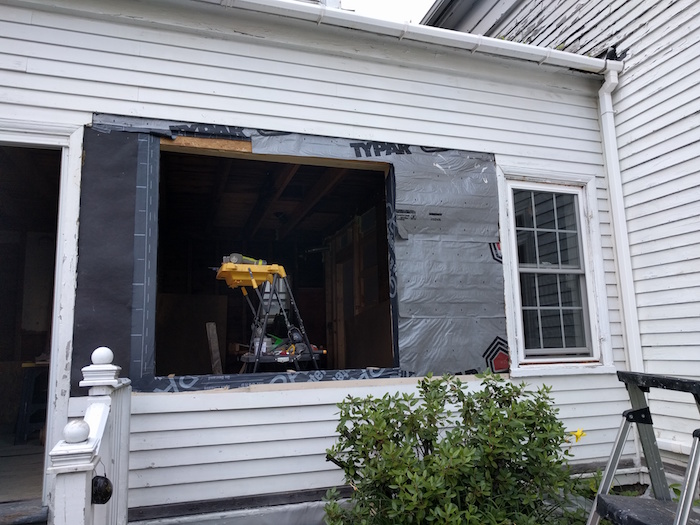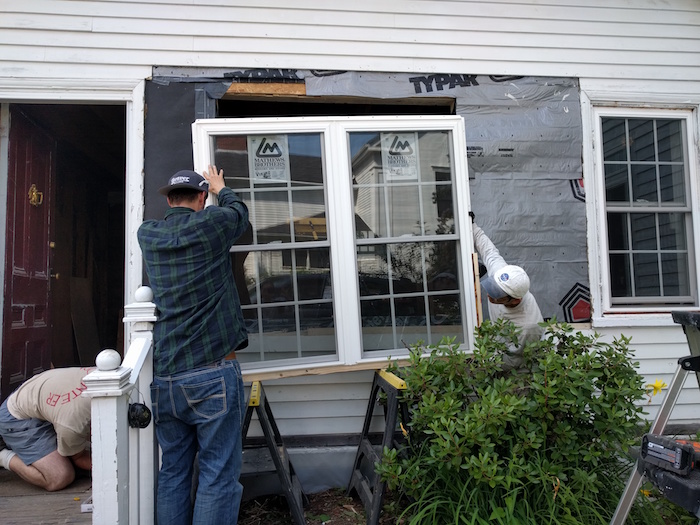 The last piece of business of Part 1 was to put in a new and bigger window. The mudroom gets the most light and we wanted to borrow some of it and bring it into the main part of the house. With a little help from friends, it was a quick job.
And then, as things usually go, summer is when Tig gets busy with on-call work. So that means all renovations come to a halt until the fall.
But…there's one more job that did get done, though, and that will be mentioned in the next post.