The old kitchen was part of the ell which extended off the back of the house. It was a fun brick red and white vintage kitchen, like a peppermint candy. These are pictures from right before closing.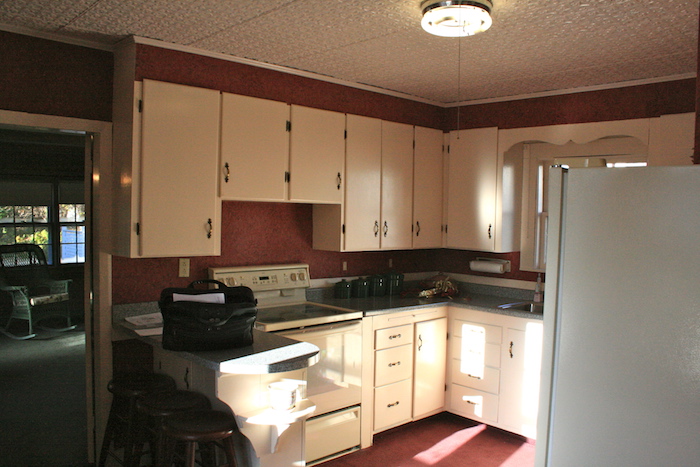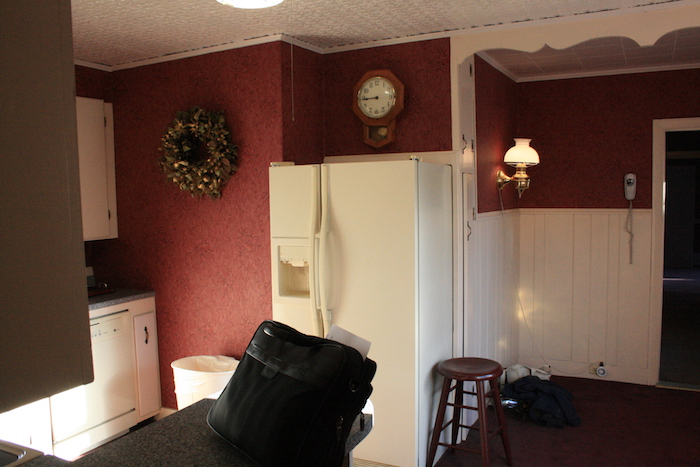 The room had a strange shape to it, with various bump outs and nooks.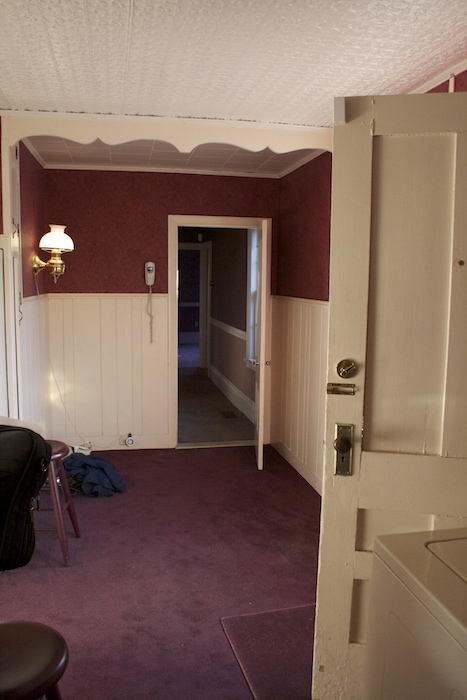 Underneath that brick red carpet was some vinyl tile. I couldn't bear to have carpet in the kitchen–it would be disgusting within a week–but we didn't have time to rip everything out. So for an interim solution, Tig and I screwed sheets of luan over the carpet, put on a coat of polyurethane and called it a day.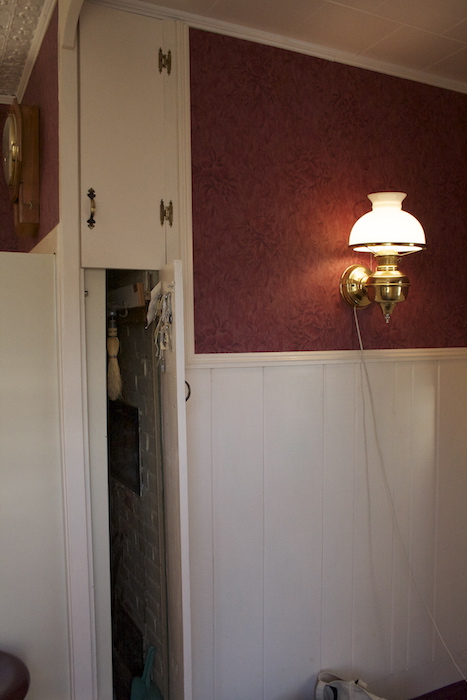 Behind the refrigerator is a chimney with a beehive oven. Unfortunately the beehive oven was bricked in, so it was unusable.
We moved into the house by June of 2014. Initially we had our bedroom the back sunroom, which is now Tig's workshop.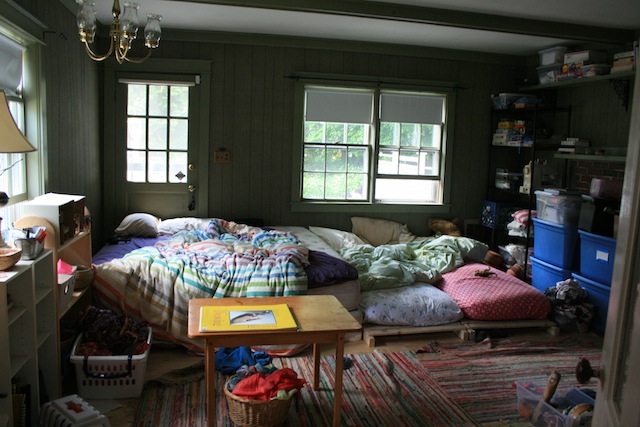 We also had use of the kitchen and the little alcove off of it which we used as a dining nook.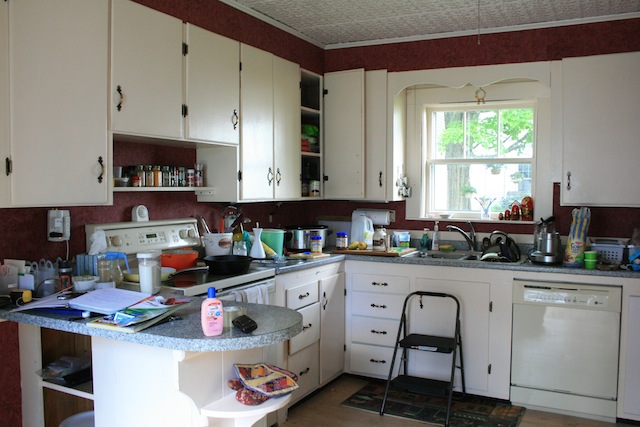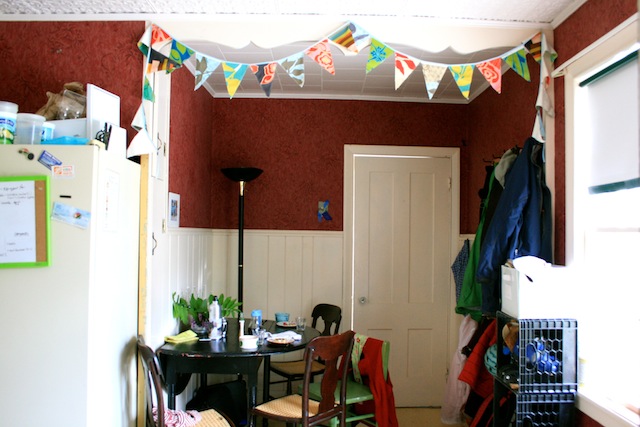 Our family of four used these two rooms, plus the bathroom while Tig tore up the rest of the house. Fast forward several years later, I now had a living room, a breakfast nook, and my dream kitchen in its new spot.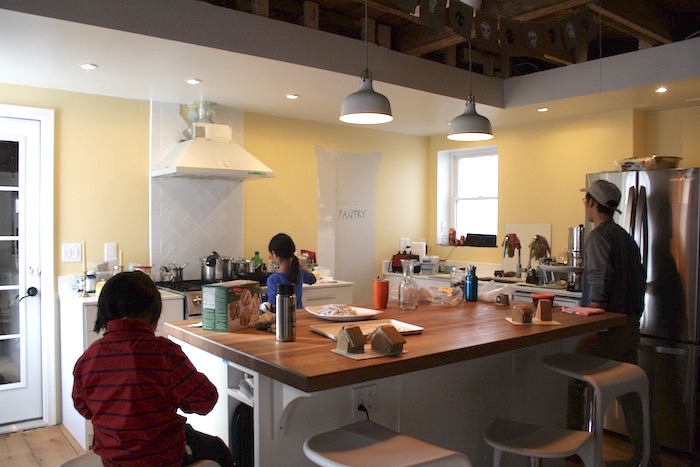 We also finally fixed up the front hallway this spring. It was time to work on the mudroom. Unfortunately, during the past couple of years, the old kitchen had become a dumping ground of sorts: tents, sleeping bags, fishing gear, tools, rock tumblers, and old pantry items were thrown in there. We had already sold the old stove and fridge. Now we needed to clear out the junk in order to transform this space into a dreamy Maine mudroom.
Nothing like a good old fashioned gut reno to clear out the stagnant energy. A lot of the stuff went upstairs, some of it went into the front hallway. The washing machine got moved to the back deck. And to this day, the recycling moves to a new place almost every week, grrrr.
In the next post, there will be demolition pictures, and lots of rat poop.