This Maine summer was especially short, since spring dragged on well into June. After the requisite handful of hot days in July and August, the temperatures started to cool in September. Just two months of summer. Every year I tell myself, we need to swim more, hike more, get the garden under control; but each time I seem to come up short.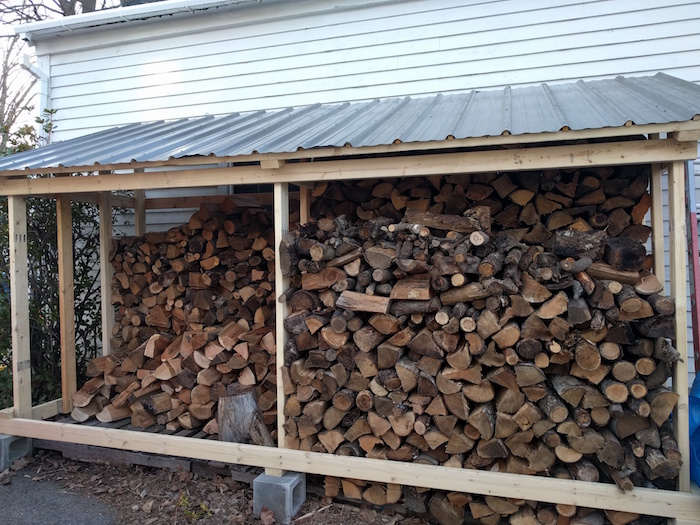 All in all, we had a productive spring on the outdoor projects front. Tig designed and built (with our help) a woodshed to conveniently store our cord wood. After having this delightful structure for a handful of months, I can honestly say it's the best. thing. ever. The ease of stacking and retrieving wood has me wondering why we hadn't built it right from the beginning! Our cord of wood was delivered in late September and we had it all put up within 24 hours.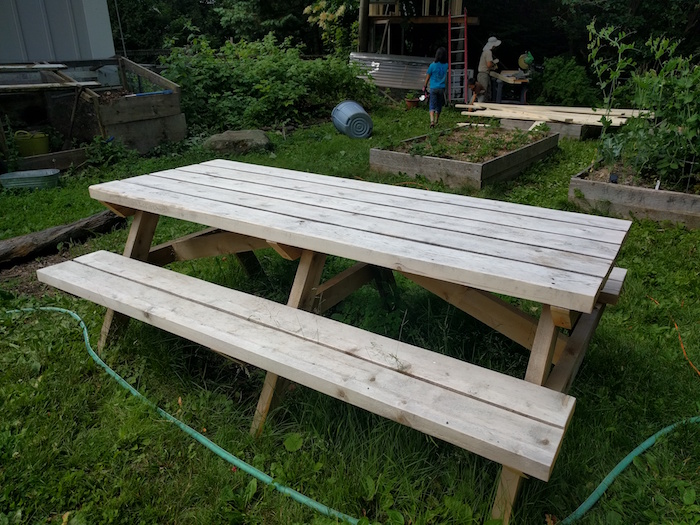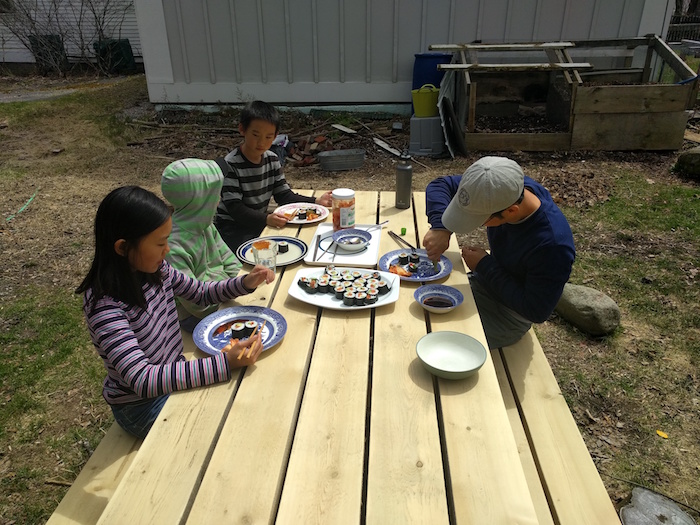 This spring also saw the completion of our picnic table — something I've also wanted for a while. Tig had bought some rough cedar boards a few years ago, but we never got around to building it, with the ongoing home renovations and Sprinter van conversion. This time, though, I printed off plans for an Ana White picnic table, Tig modified it to be a bit longer, and we got it done!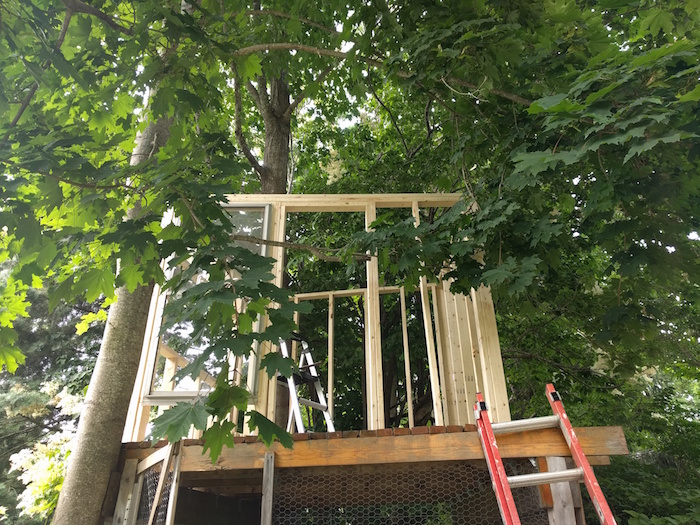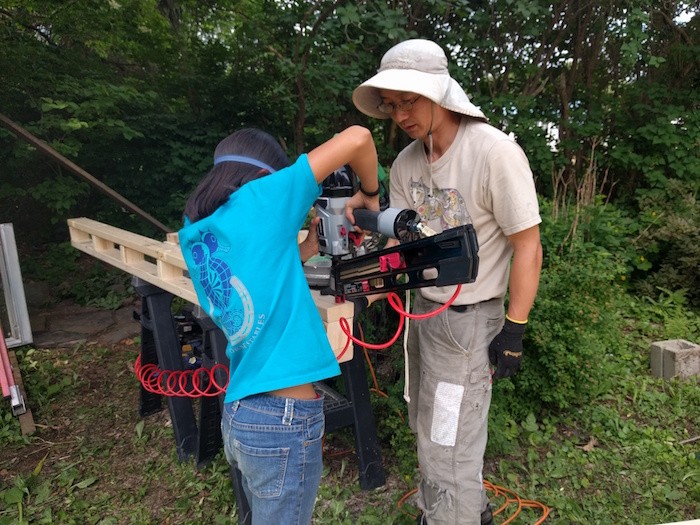 Last on the outdoor projects list is the treehouse the kids have been requesting for a while now. The platform has been up and ready for a structure, we only needed a design and some teamwork. This summer were able to get the shell of the treehouse up but not much more. Maybe next year there will be more progress…if it survives the winter!
On the home front, things were in a bit of disarray. In the spring, we tore out the old kitchen and moved all our boots, shoes, coats and gear into our miniature-sized front hallway (more on that in another post). Our well-traveled paths through the old kitchen for gardening, laundry and recycling were re-routed through the front door. The kids and I muddled through a several-week period of confusion, bumping and jostling each other in essentially a one-butt hallway. The gut renovation started, then Tig entered his busy season at work and everything came to a screeching halt.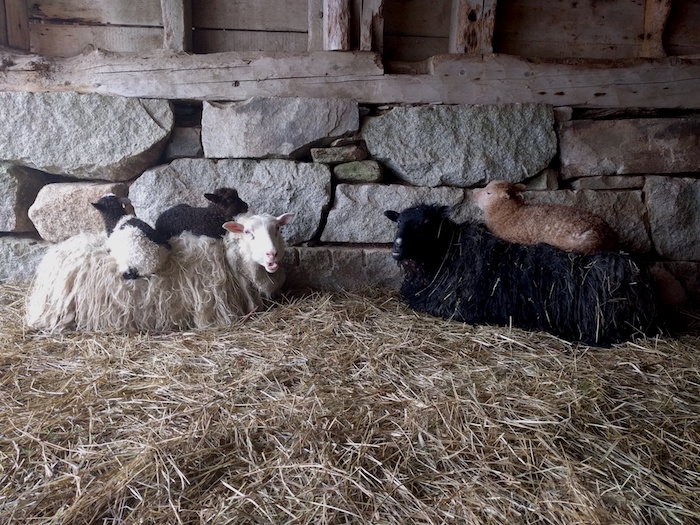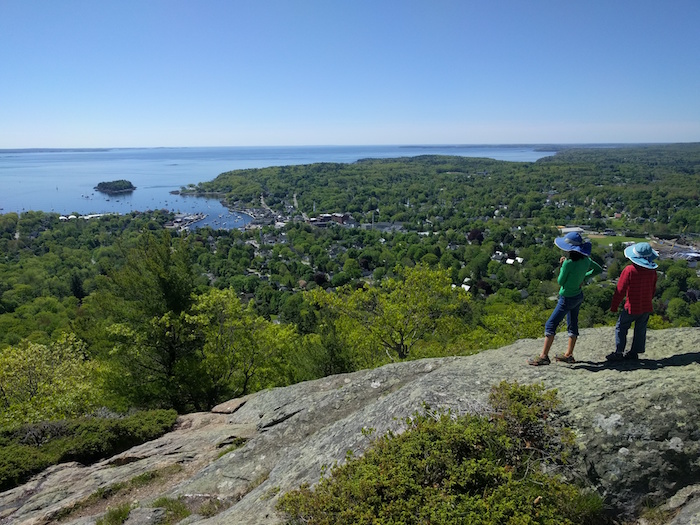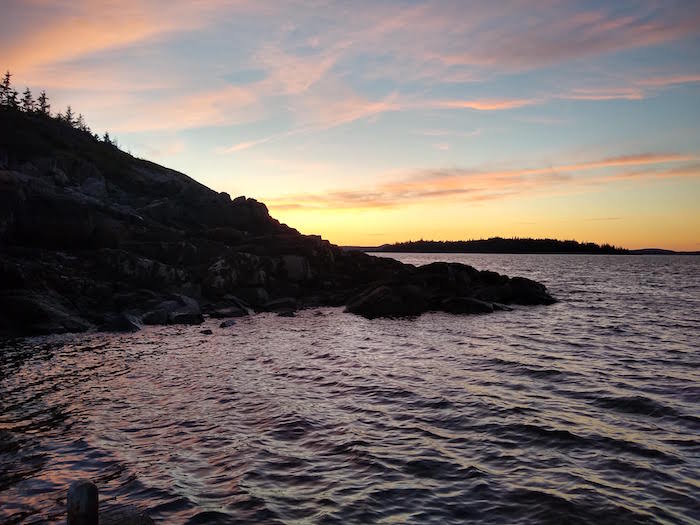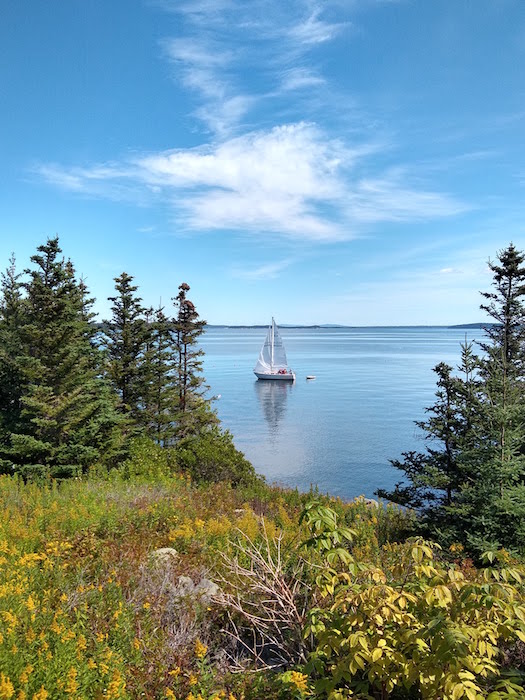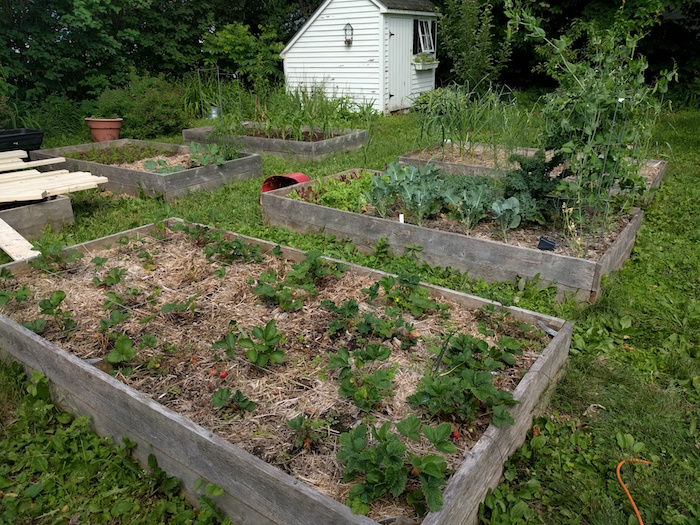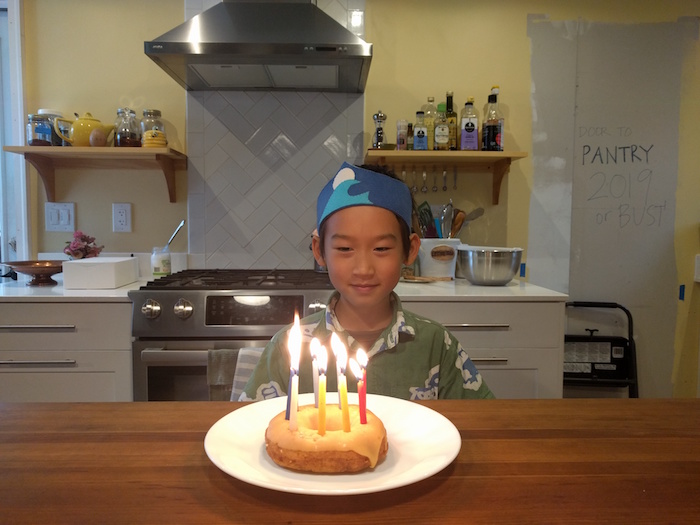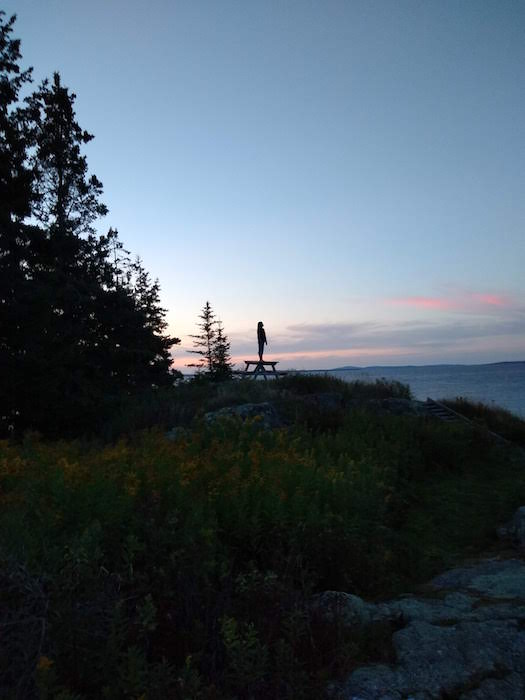 Despite my lament about the short summer, hikes happened, trips were made out on the water, birthdays were celebrated, and the garden looked good for a few days. And now we have two feet firmly in autumn. The leaves are coming down, and I have plans to give work-in-progress updates on our remuddling projects.
I still come back to this space, albeit on an irregular bases. Sometimes I wonder, do people even write (blog) anymore? Back in the day I followed quite a few mom blogs. Now, with Instagram and YoTube, a new crop of moms are making lifestyle video content (which I do enjoy, but feel no desire to go pursue). This space has been and will continue to be a space for me and my family. Plus I'm happy to look back at pictures here and don't need to watch videos of myself. I don't have anything to sell or anyone to convert. And that's the way I think we'll continue to roll here.
P.S. – In more recent news, three quarters of team Wildie (Tig, V and O) tested and passed their green belts exams in karate!