As a child of the 80's, I grew up with a lot of TV. Starting with Sesame Street, Mr. Rogers, and The Electric Company when I was very young, I then transitioned to an eclectic mix of Japanese anime (dubbed in Cantonese) and period soap operas when I lived in Hong Kong. A couple of times on our trips back to the U.S., my cousins would introduce me to American movies; case in point, I watched Indiana Jones and the Temple of Doom the summer between second and third grade, something I would never show to my 10 and 8 year old now!
When I became a parent, I tried to keep media to a minimum. Once they reached kindergarten and preschool age I couldn't wait to introduce them to some of my favorite movies and shows. Well, as I quickly found out, my kids were super-sensitive to any tension or drama on screen. Even sweet movies like Milo and Otis were met with, "I don't want to watch this!" as soon as the cute kitten was swept away in a box by the river.
So, after a lot of trial and error, I came up with a short list of videos that my kids could watch on their weekly video day that also met my own need for production quality and content. (Strangely enough, I didn't feel compelled to show them my favorite childhood shows. I think it was just an intuitive choice based on what I knew about my kids, we needed to forge a different path for them.) Nowadays, parents have Commonsense Media and other websites to help them sift through the vast universe of kids media.
Without further ado here's my list of videos for sensitive children that I recommend most to friends when they ask. The videos are listed in order of intensity, from least to most.
TV Series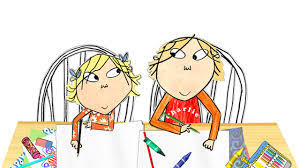 Charlie and Lola is an animated series about two sweet children from Britain. Charlie, the kind big brother, narrates his adventures with his little sister Lola, who is "small, and very funny." This series is fun, imaginative and light, but there is one episode where Charlie gets mad at Lola because she sneaks into his room and breaks his toy rocket.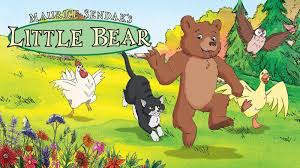 Little Bear is an animated series based on books written by Else Holmelund. Little Bear lives in the forest with his mother and father and goes on adventures and learns new things with his friends Duck, Hen, Cat, and Owl.. Each episode has three little vignettes. One episode that my kids felt was a little scary was "Little Bear and the Wind" where Little Bear is trying to sleep but he's scared by the thunder and lightning.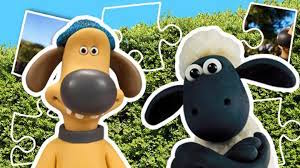 Shaun the Sheep is a clay-mation series about, a maverick little sheep who is the leader of his flock. In each episode he instigates an escapade around the farm, all the while trying to keep from being discovered by the Farmer. There is no spoken dialogue in this show, but the animals are hilarious and expressive.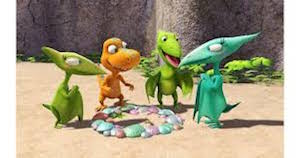 Dinosaur train centers around Buddy, a young Tyrannosaurus Rex, and his adoptive Pteranodon family who go on adventures aboard the Dinosaur Train. Along the way, they learn about paleontology, dinosaurs, natural history and science. The kids were initially spooked by the appearance of a large shark in "Carla Cretoxyrhina" but they got over it pretty quickly. In "A Spiky Tail Tale," Morris the Stegosaurus and Alvin the Allosaurus argue and threaten each other, which the kids didn't like.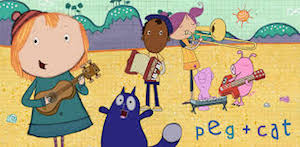 Peg+Cat is about a little girl named Peg and her sidekick Cat. Together, they encounter unexpected challenges that require basic arithmetic and problem-solving skills. There were a couple of episodes that my kids didn't like, for example "The Space Creature Problem" where Peg tries to get 100 baby chicks into the spaceship before Big Mouth the monster tries to eat them. They also didn't like the episode with the Pirates who seemed too rowdy.
Wild Kratts is a combination of live-action intros and outros with animated versions of brothers Chris and Martin Kratt. The Kratt brothers have creature adventures, while sharing their knowledge of wildlife animals along the way. These have a bit more of a good guy / bad guy plot theme complete with villains with some close calls. But in general the bad guys are bumbling and funny. The kids still love and watch this show. We even wrote to them, suggesting an animal for a new episode!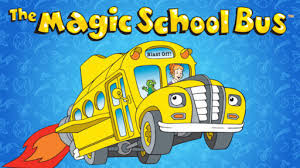 The Magic Schoolbus centers around a classroom of students who follow their eccentric teacher, Ms. Frizzle, as they go on exciting and unconventional field trips in a magic schoolbus. Along the way they have fun learning about science, biology, and the natural world. This show has the most suspense and close calls out of all the TV series, so I would wait until the kids could handle it before showing it to them. There is also a lot of school culture in the series.
Movies and Films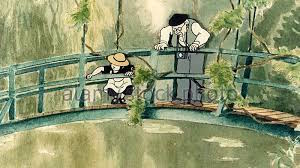 Linnea in Monet's Garden is a charming animated film is based on a book with the same title. Linnea, a young Parisian girl loves the paintings of Claude Monet, Her elderly neighbor, Mr. Bloom takes her on a trip to visit the famous Impressionist painter's home and gardens. The film is more of an art lesson, there is no central conflict.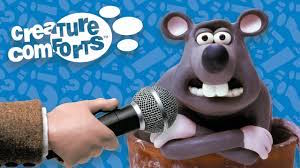 Creature Comforts is a short Nick Park clay-mation film in the style of a mockumentary about zoo animals. Each animal is interviewed about their living conditions at the zoo. The animals speak with a heavy British accent and the humor is sarcastic, so it may be hard for kids to understand what they are saying.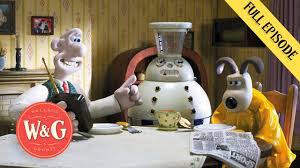 Wallace and Gromit's Cracking Contraptions is another Nick Park clay-mation. This series of shorts features the inventor Wallace and his intelligent (and skeptical dog) Gromit. In each vignette, Wallace's new invention often comes with unintended but hilarious consequences.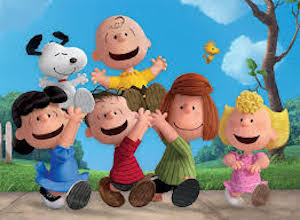 The Peanuts Movie is a computer-animated film is based on Charles M. Schultz's comic strip. Created by Blue Sky, Peanuts and features the same lovable characters. It's a family-friendly movie that's gentler than the original TV series. There is still the occasional name-calling ("blockhead"), but overall the films message is positive and uplifting.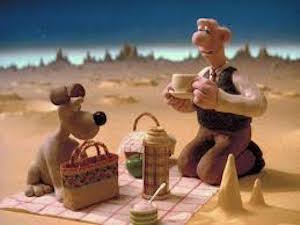 Wallace and Gromit, A Grand Day Out is another clay-mation by Nick Park. Wallace and his faithful dog Gromit build a rocket and go to the moon to eat some cheese. This film does have a few suspensful moments where a creepy robot on the moon follows Wallace and Gromit around and then tries to break into their rocket. It resolves pretty quickly though. I would NOT recommend later Wallace and Gromit films like "A Close Shave" or "The Wrong Trousers" for sensitive kids, as they contain scarier and more ominous scenes.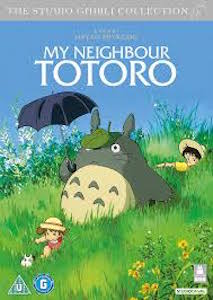 My Neighbor Totoro is animated film by Studio Ghibli about two young girls, Satsukei and Mei, who move into a house in the countryside of Japan. The family is going through a challenging time with the mother being ill. The girls come in contact with friendly wood spirits who help them deal with their feelings and give them hope. There are a few small anticipatory moments with soot sprites, there's a scene where Satsukei, the older sister, loses her temper with Mei, and at the end there is an intense scene where Mei is missing. But overall, it is a sweet movie that the kids are happy to watch over and over again.
Documentaries
Documentaries can be tricky, as I've learned the first time we tried to watch Blue Planet. As soon as a cute baby caribou was mowed down by a wolf, I had to shut it off due to tears. Here are some that tone down the dramatic elements.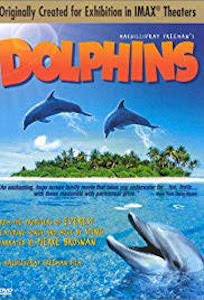 Dolphins | MacGillivray Freeman Films.
Our boat kids enjoyed following marine biologists Dr. Kathleen Dudzinski, Dr. Bernd Würsig and Dr. Alejandro Acevedo-Gutierrez as they learn about three different types of dolphins: Atlantic spotted dolphins, acrobatic dusky dolphins and the familiar bottlenose dolphin. The film does a wonderful job of capturing the charming and inquisitive behaviors of these intelligent creatures. There's footage of fish-herding, echo-location, and complex communication behaviors. Narrated by Pierce Brosnan and featuring music by Sting.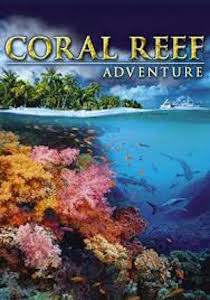 Coral Reef Adventure | MacGillivray Freeman
Another favorite, because of my kids connections with coral reefs in the Bahamas. The film follows two underwater filmmakers as they document the South Pacific's endangered coral reefs. The film presents the fragile beauty of the reefs and the challenges they face in a changing world. There is one moment in where one of the filmmakers, gets the bends; that might be upsetting to young children. Overall it's a beautiful documentary. I would also check out some of MacGillivray Freeman's other films.
Rock and Mineral | Eyewitness
This is an older film with beautiful shots of rocks, gems, minerals for the little geologist in your life. Learn about how rocks keep a constantly changing record of our planet's fascinating history.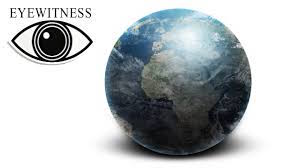 Planets | Eyewitness
Also another older film we got from the library that gives an overview of the characteristics of the planets, looks at various moons and stars, investigates space technology, as well as ancient beliefs about the universe.