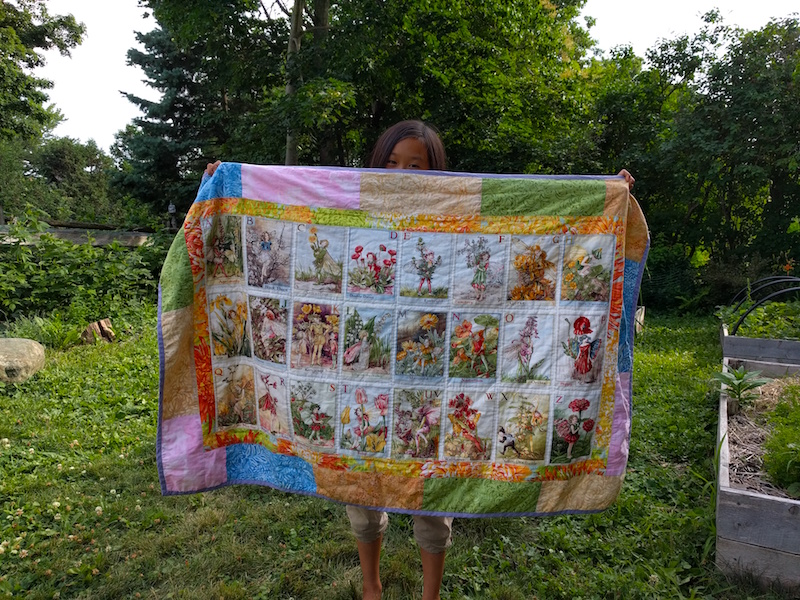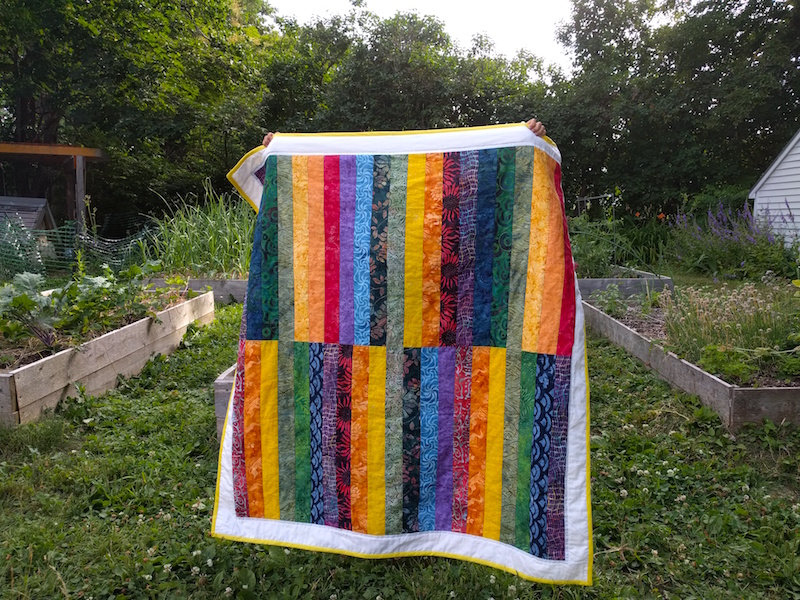 There is a saying, Blessed are the children of quilters, for they shall inherit the quilts. Well, my children won't have have to deal with that problem, haha. I've blessed them with exactly one quilt each.
You see, I've made zero quilts before, so these are my first newbie experiments.
V's quilt is made from the Alphabet Flower Fairies panel, surrounded by a yellow floral border and beyond that, batik fabric from Bali. I started piecing it together shortly after our Bali trip. The alphabet panel itself is one piece, with hand quilted stitches in between. It was completed in time for her birthday last year.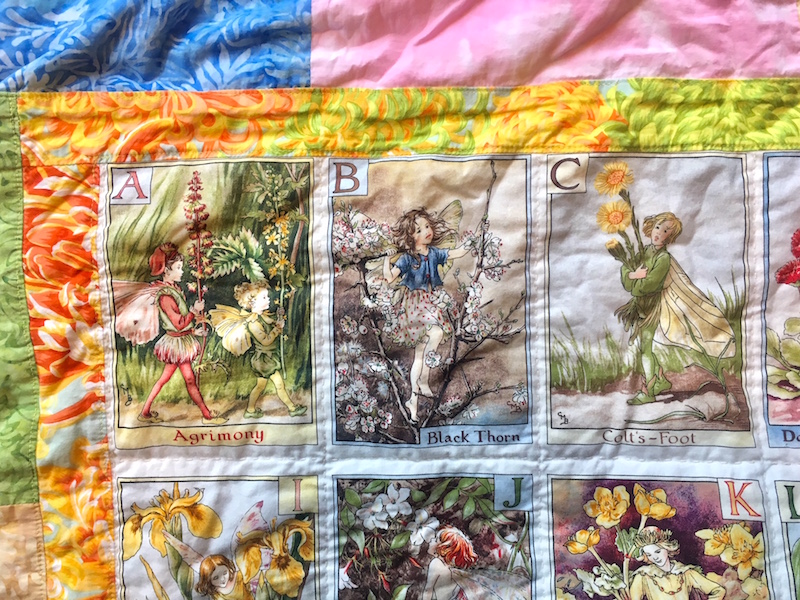 O's quilt is made from a batik jelly roll bought in Indonesia. He was rather indignant that his sister got the first quilt and made sure to let me know that I needed to work on his, pronto!
He helped me pick out the fabric and arrange each of the six rainbow blocks. I used a sheet for the white border and back, with a yellow bias tape binding. I completed his quilt this spring, shortly after the road trip.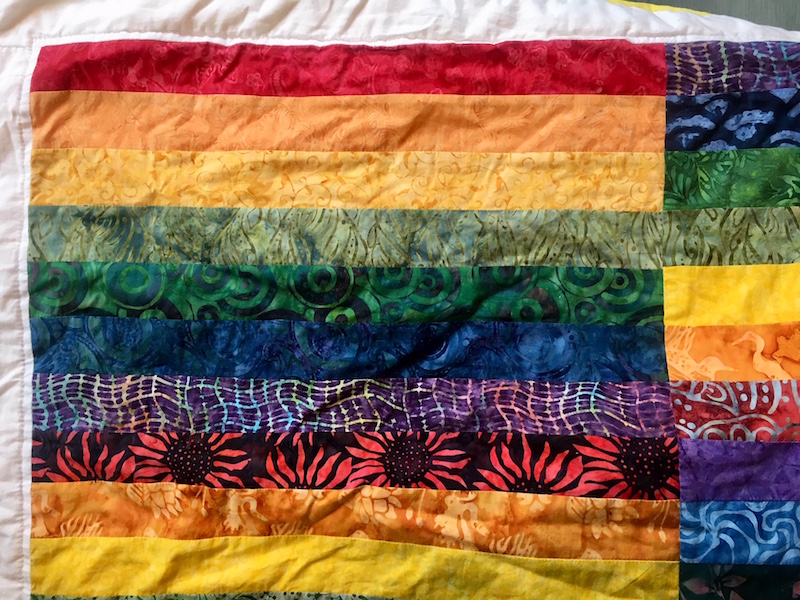 And the response?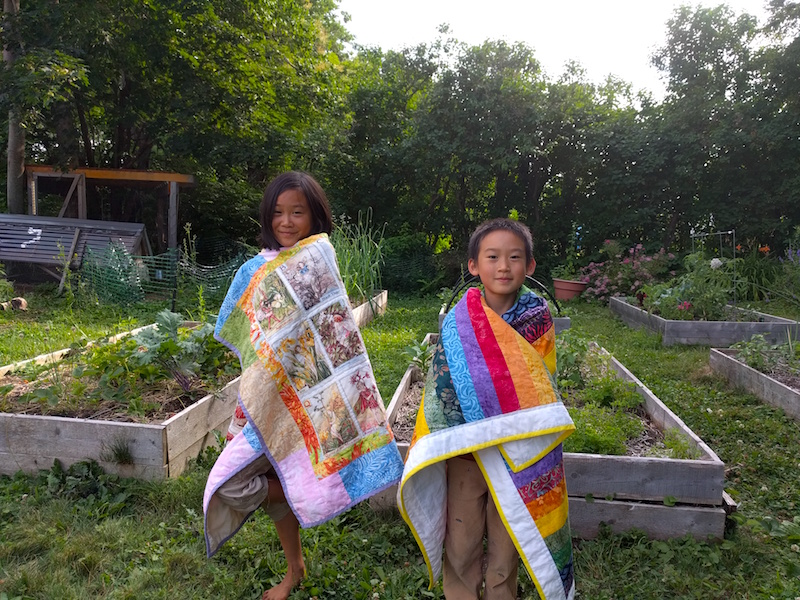 Well, I think they love them. Every night, they arrange their quilts on top of their blankets before going to sleep. I hope they feel blessed.