It was hard leaving Big Bend, but the lone wilting piece of scallion and moldy piece of cheese in our fridge did not look appetizing. We headed west towards El Paso, TX and New Mexico.
After a resupply trip, we headed for White Sands National Monument. It's been 18 years since we've been there. We were excited to show the kids the gypsum sand dunes. They were not disappointed.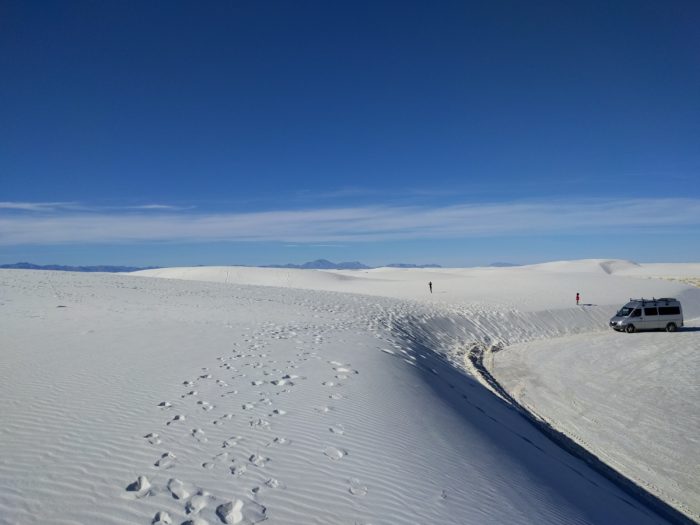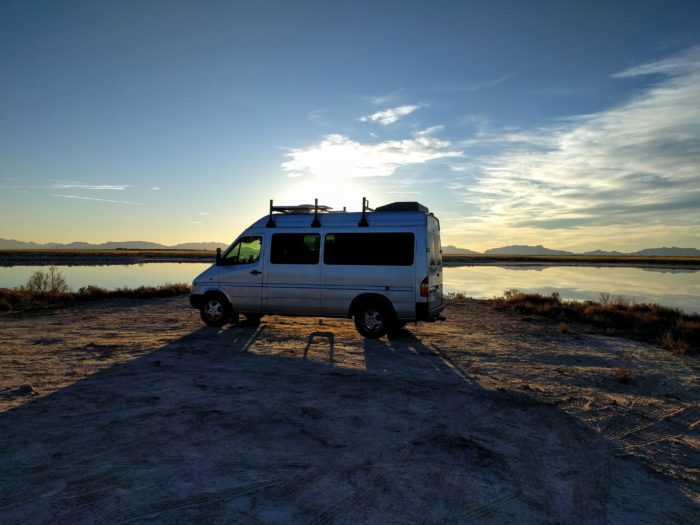 Sunset at Halloman Lake campsite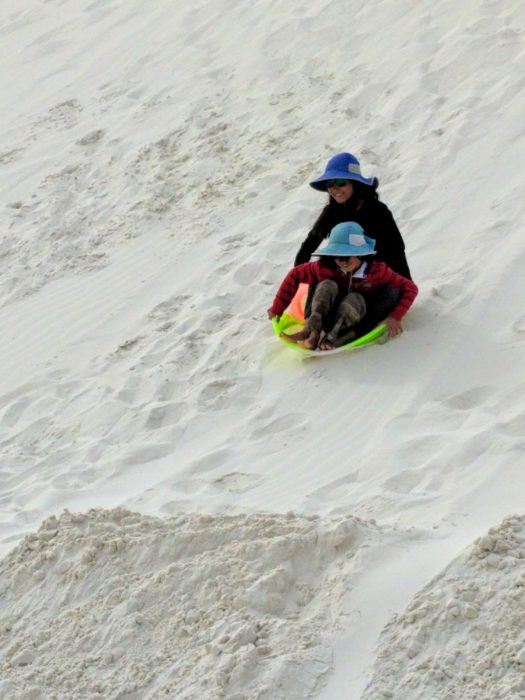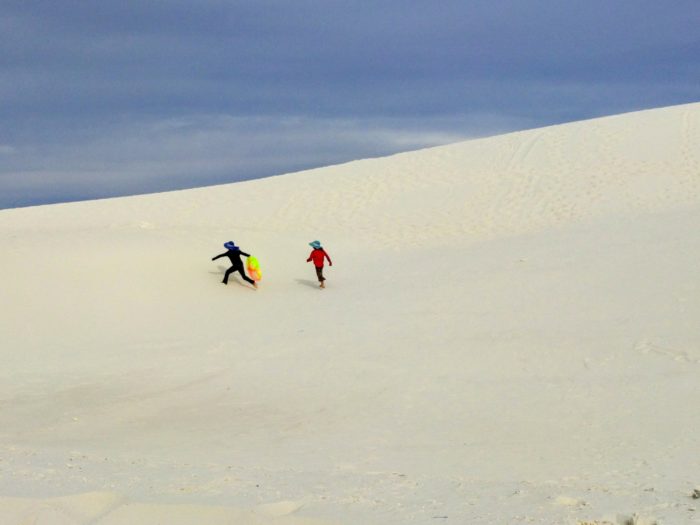 The kids loved sledding down the dunes on waxed sleds. Now only if they would clean up all the sand in our van.
The Gila Cliff Dwellings were next on our list. Along the way, we stumbled upon a gem of a state park in Faywood, NM called City of Rocks. The kids liked it so much we stayed two nights.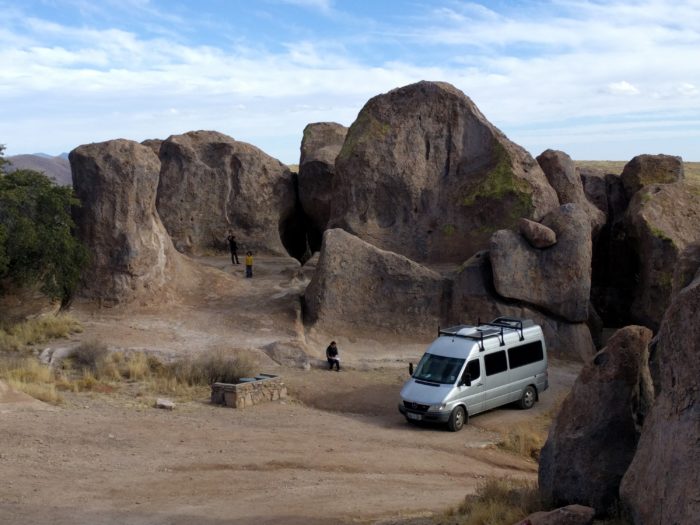 Campsite among the rocks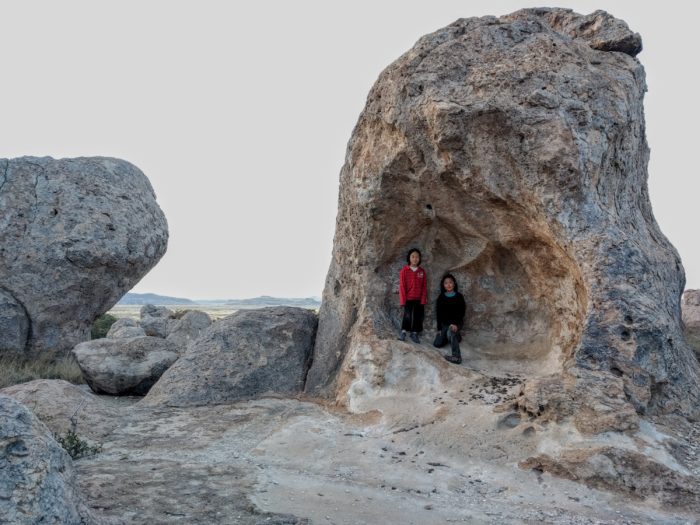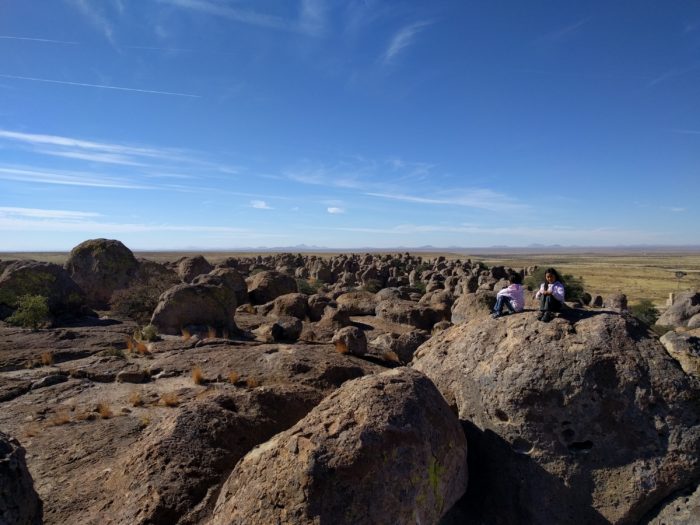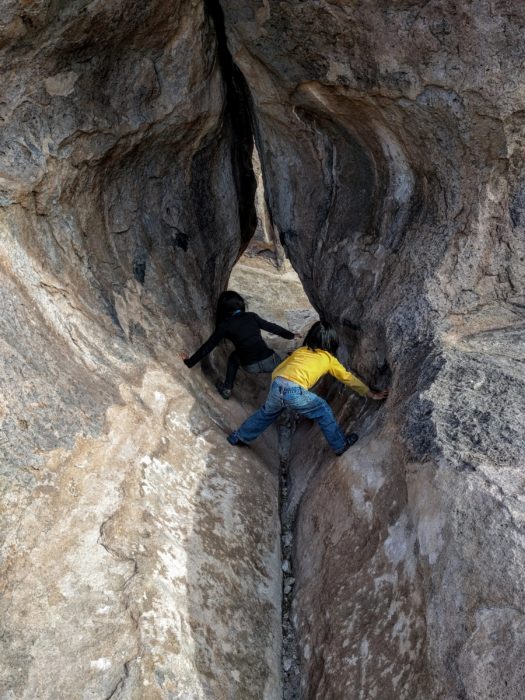 They spent hours running around and rock scrambling. Nature makes the best playgrounds.
After that detour, off to Gila and the Cliff Dwellings. The kids worked on their Junior Ranger Badges and marveled at the the remnants of the Mogollon culture. Here are a few more pictures.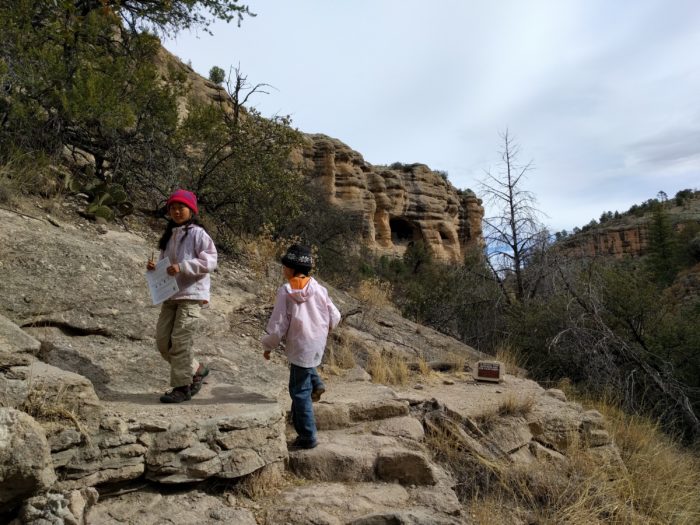 Exploring the caves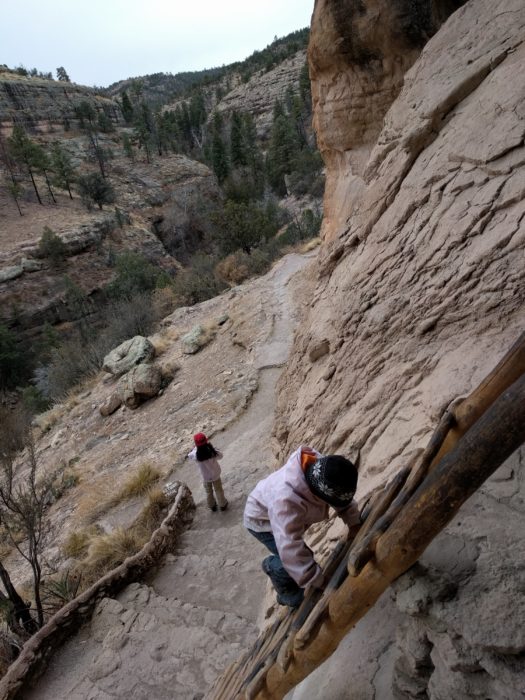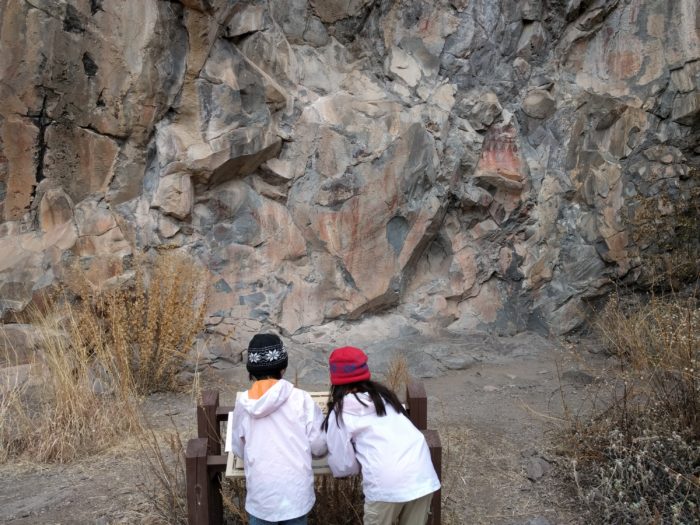 Pictographs along Trail of the Past.