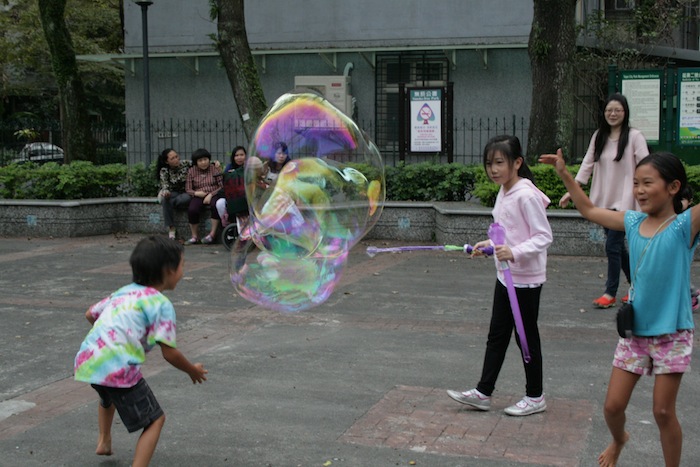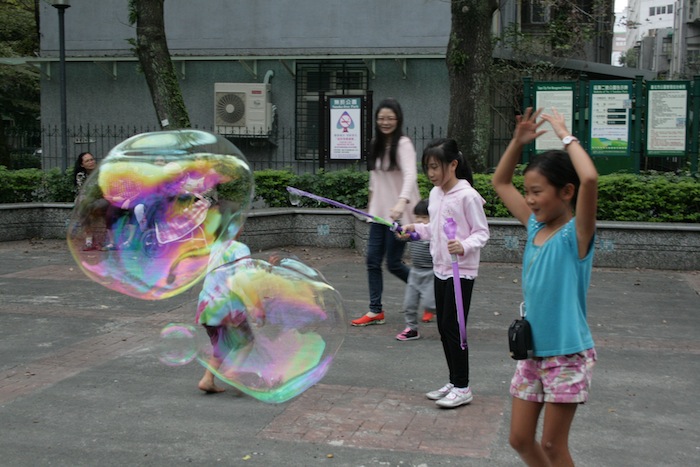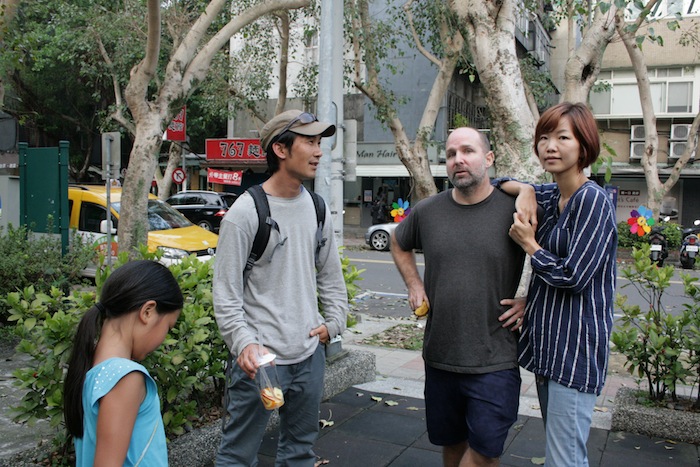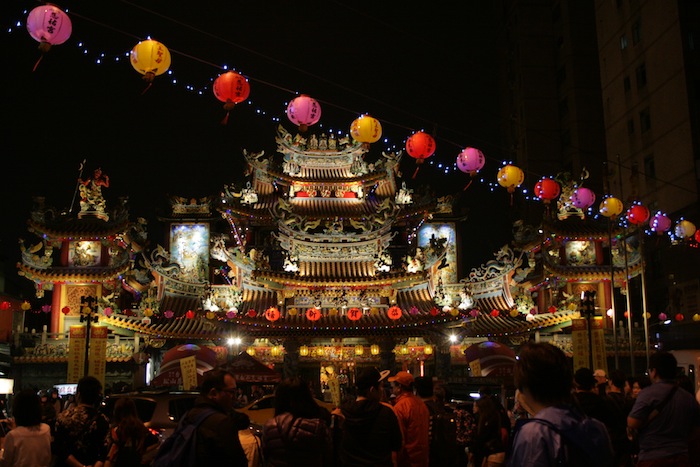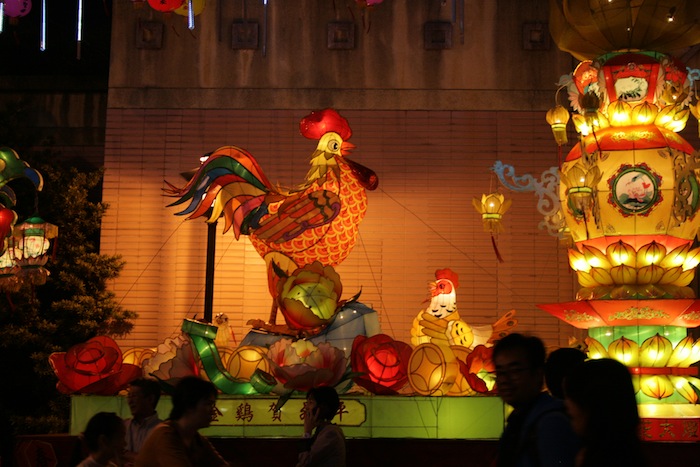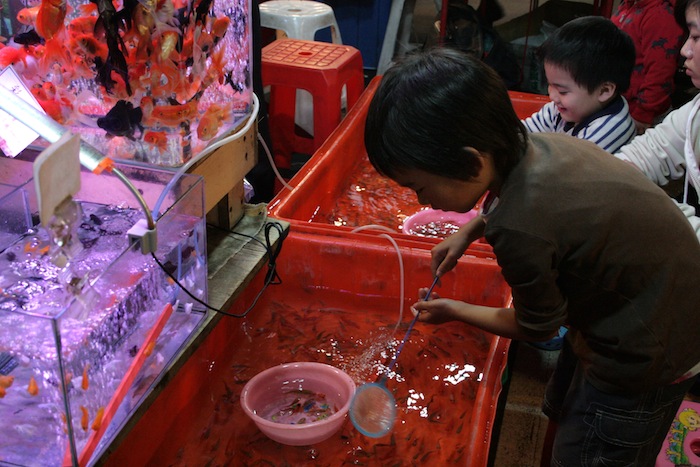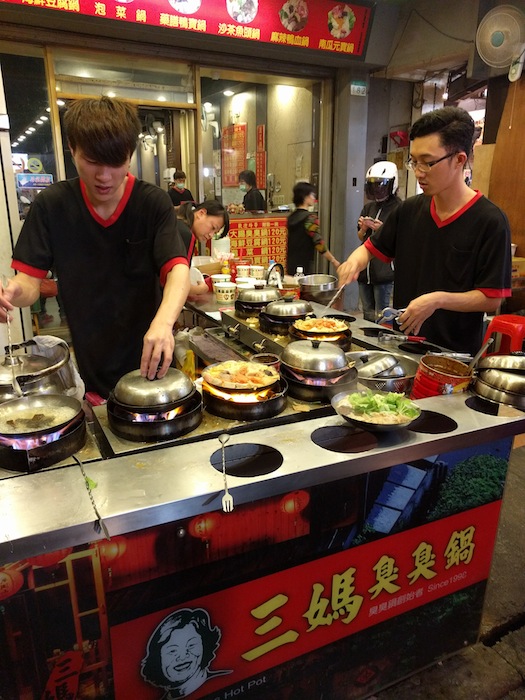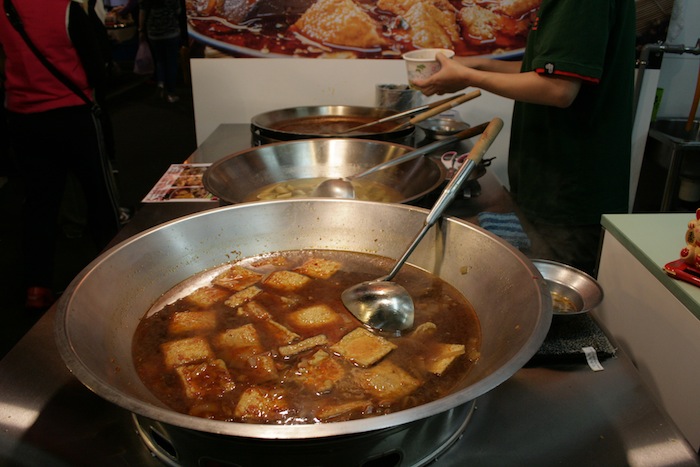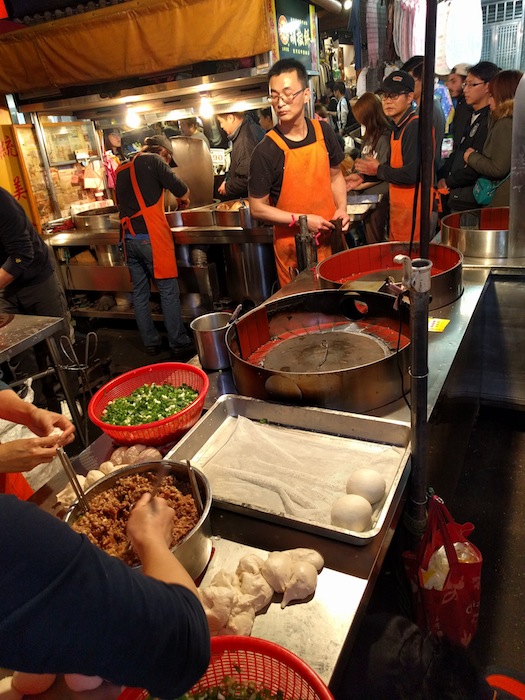 Even though we had a long list of things to do in Taiwan, it seems to me that we spent half the time looking for bubble tea, and half the time looking for dumplings, neither of which are hard to find. Another top list item to check off: going to the night markets.
An Epic Education lists the most popular night markets here. The first one we went to was the Raohe Night market near Songshan TRA station. But first, Tig had arranged a meetup with Jeremy–of the popular financial blog gocurrycracker.com–and his family.  The cafe we met at didn't have bubble tea, so we took a stroll and ended up at some playgrounds where the kids could burn off some energy. Notice my kids barefoot and not wearing much in the above pictures? That is the height of bad parenting in Taiwan. We actually bundle up quite a lot, normally. In Maine.
During our conversation, I found out that Winnie (Jeremy's wife), who is Taiwanese, is a successful author and blogger in her own right, all the while juggling motherhood and traveling. After some time, we all decided to head over to Raohe via the subway. We got to taste all sorts of yummy foods, with Winnie's guidance. There aren't many pictures of the food, because our hands were busy…holding food. But I will say that we crossed one more thing off our list: stinky tofu. The verdict: me and O liked it, V and Tig not so much.
A week later, we met up with Jeremy and his son one more time at an interactive art and light exhibit, which was fun for the kids.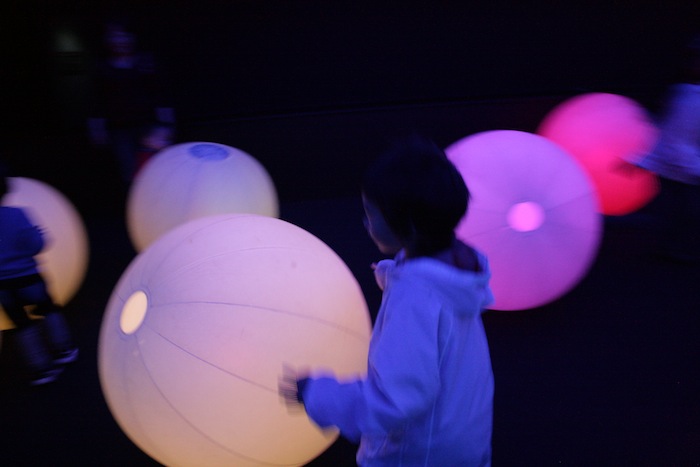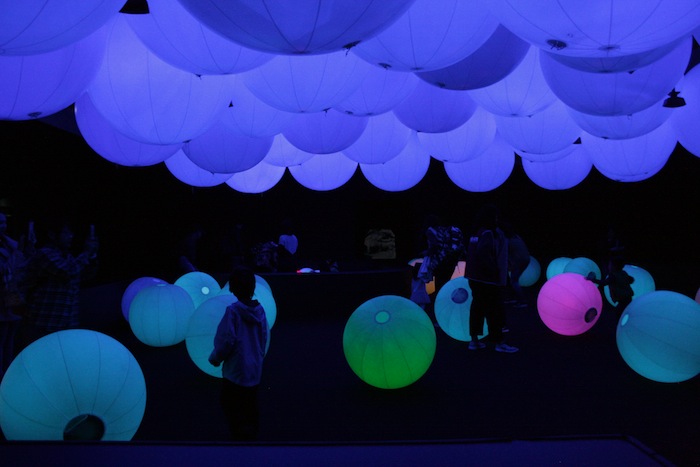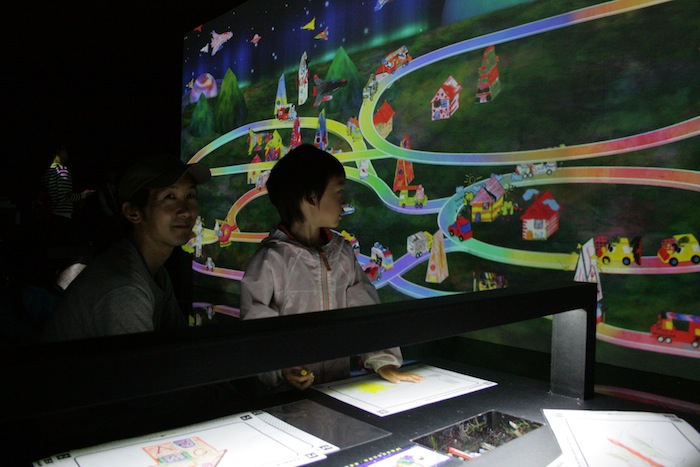 Save