After our visa run to Kuala Lumpur, we were back in Bali again for two weeks. We spent several days near Lovina, on the north coast of the island.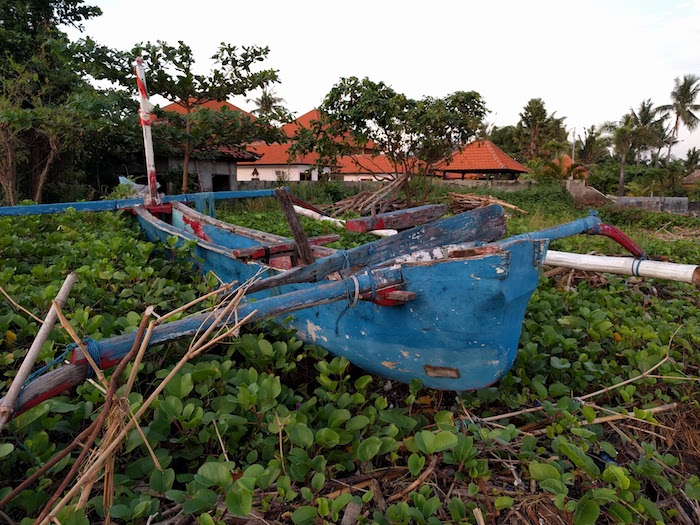 For this trip, Tig kindly hired a driver to take us from Kuta. We stayed with a family that we met through the World School House Swap / Sit Facebook Group. We're so grateful to Rony for opening her home to us and showing us ropes around here.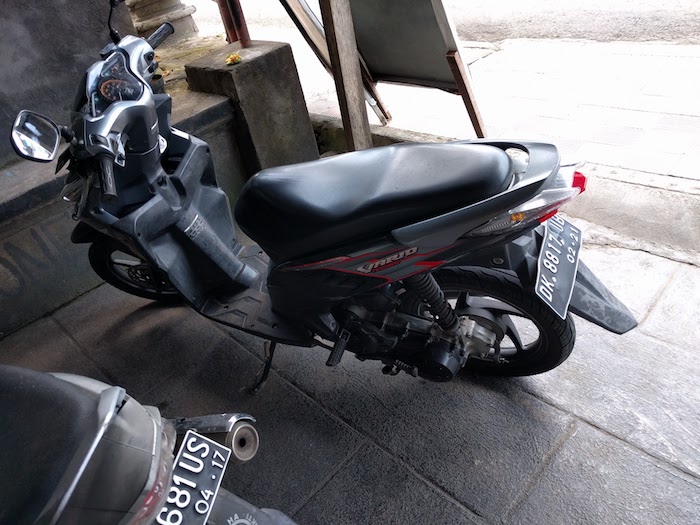 Tig's rented scooter.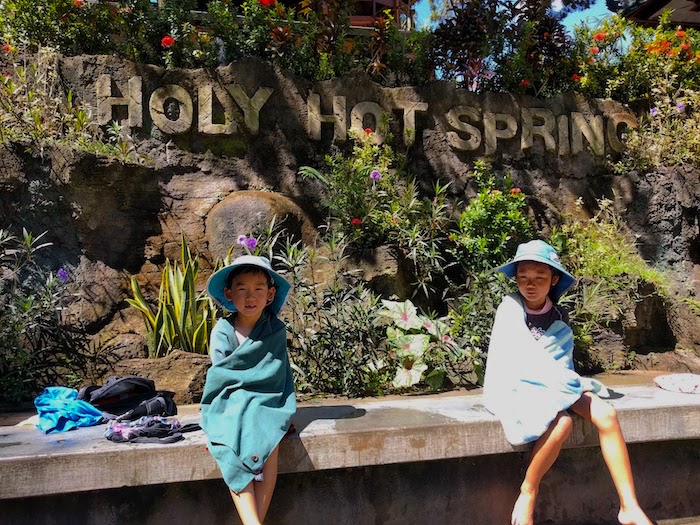 We went to the holy hot springs, or Air Panas, in Banjar. The warm sulfur water poured out of the carved dragons' heads.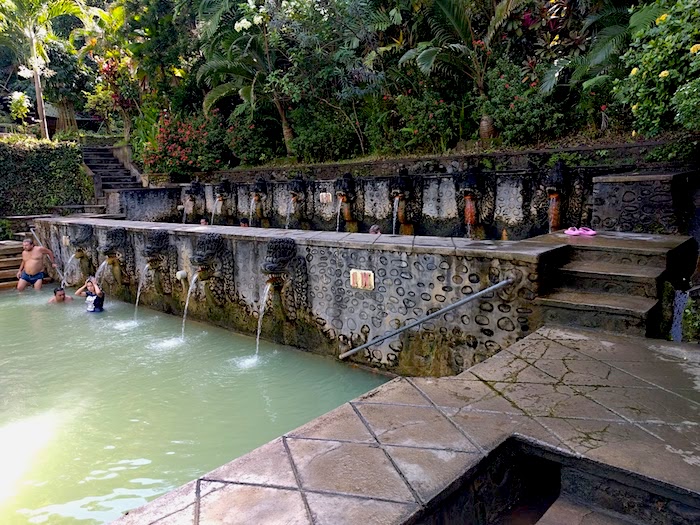 The springs are situated in a tropical forest setting, but the entrance was well-lined with vendors.
Rony also took us on a hike to the waterfalls at Singsing. After the hot springs, the water here was refreshingly cool and lovely.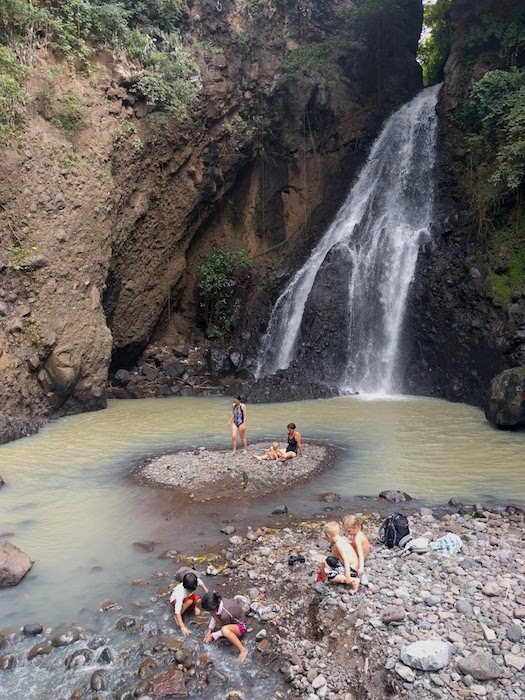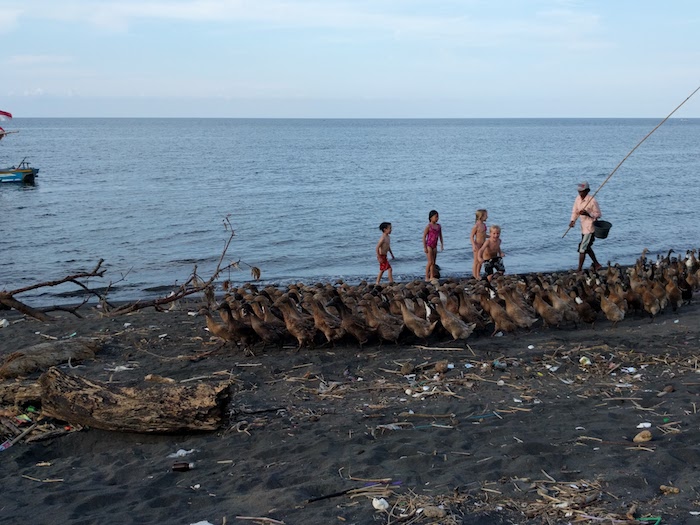 What do you do when a flock of ducks waddle by?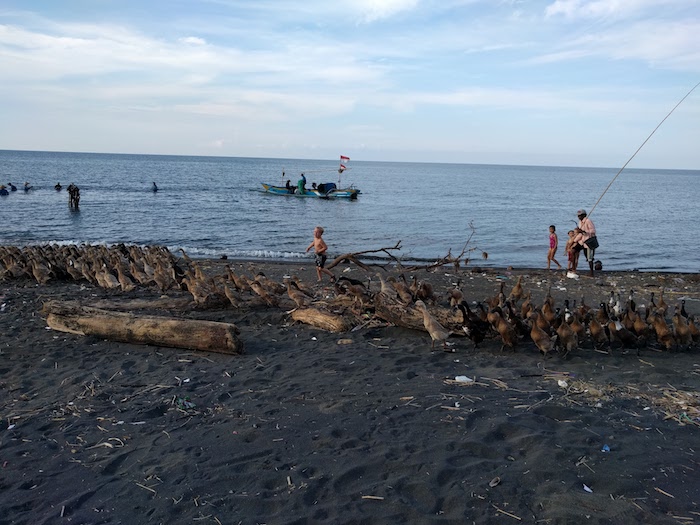 You run after them, of course!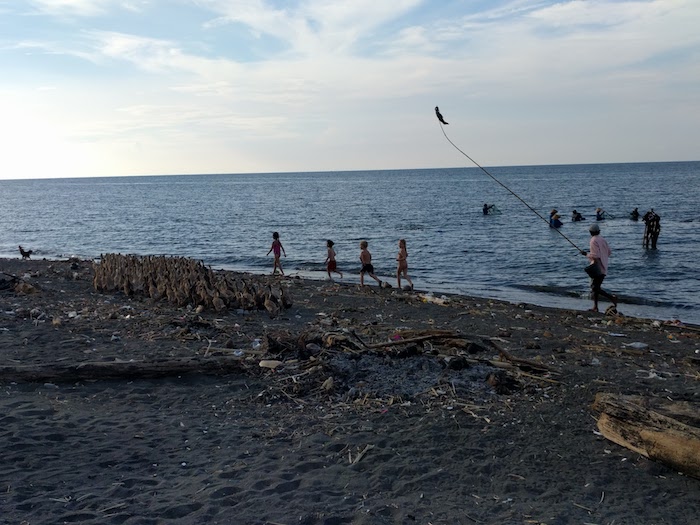 This area of Bali was eye opening for us. Every day the local fishing boat went out with at least half a dozen men, but they would come back with one a few fish, hardly enough. We saw tons of garbage on the beach. There were several trash fires burning daily, sending toxic fumes out. There didn't seem to be coherent system or process for dealing with garbage in this area–whether generated locally, or washed ashore from the ocean. It was pretty convicting to look out at the trash and wonder if some of it was mine, generated during my lifetime. When we get home, I'd like to double down and point our compass towards more of a zero-waste lifestyle. Even if we don't get there, at least we will have tried our best.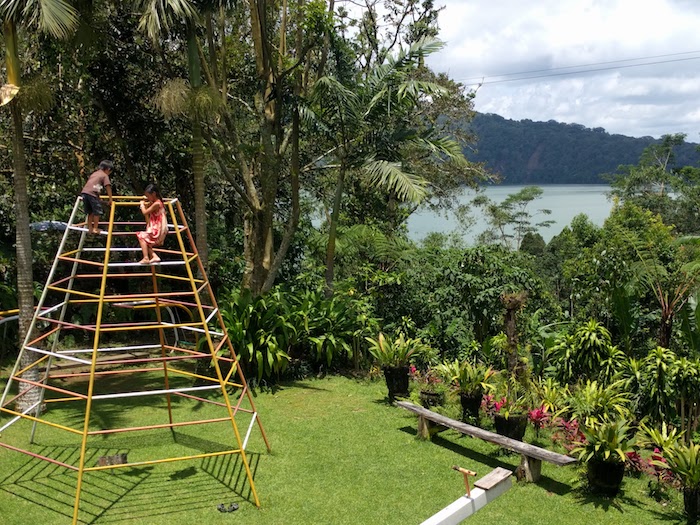 After spending a few days there, we said goodbye to Rony and family. With a handful of recommendations from them on places to check out and eat at, we headed south toward Ubud.
Save