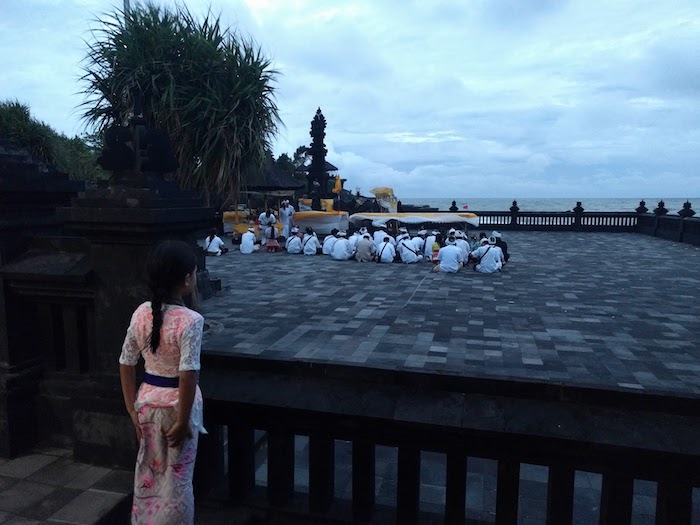 Tanah Lot is one of the most visited temples in Bali, as the small temple can only be accessed at low tide. Tourists poured through the narrow streets lined with a maze of vendor stalls selling everything from carved wood decorations to sarongs. Since our hotel was within the complex, we had to drive through a herd of people.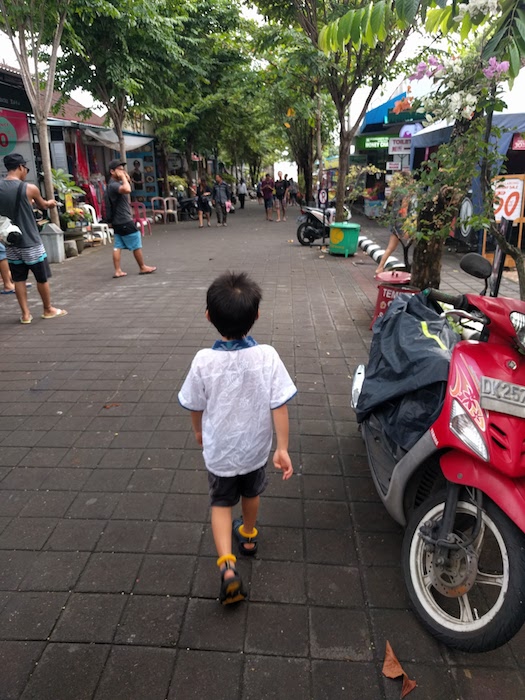 Many came to see the sunset over the water at the temple, but that day the sky was overcast.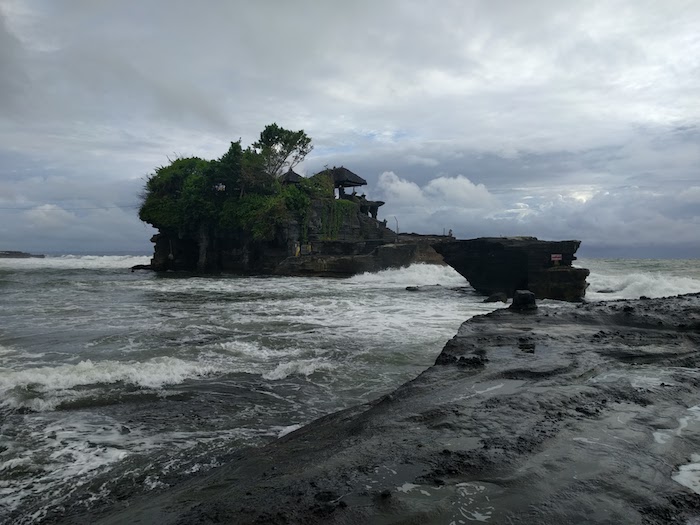 The best time to visit the temple was at sunrise; Tig got some solitude and picture taking time the next morning.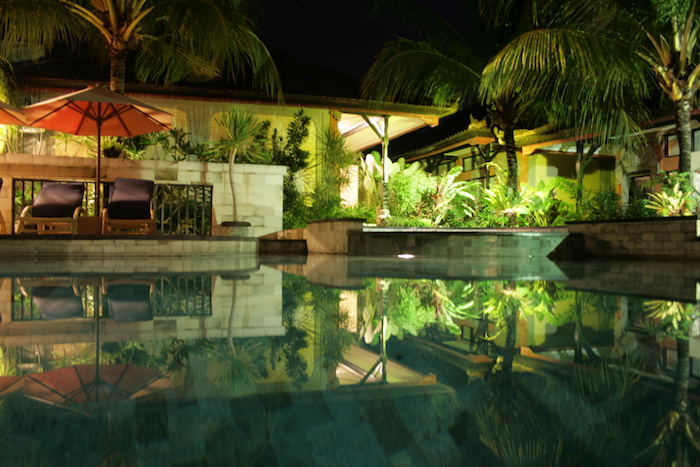 Our hotel at Tanah Lot.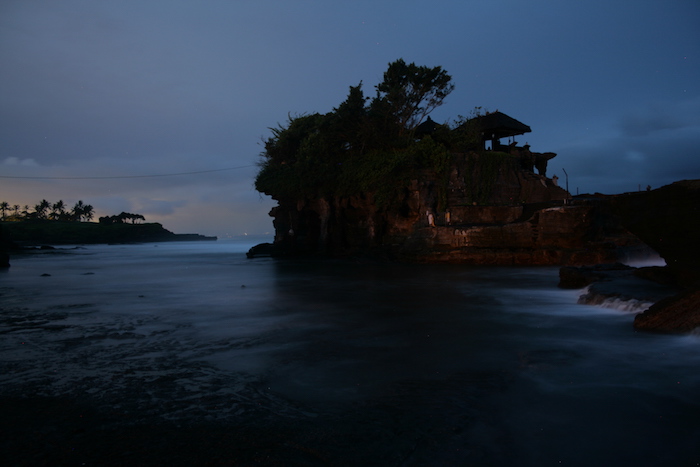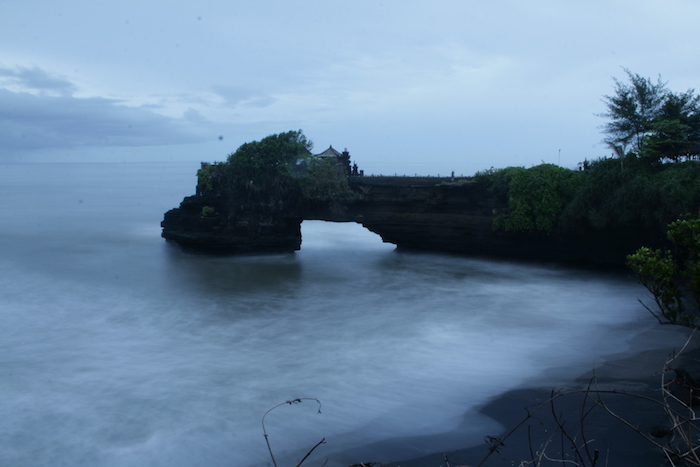 We also visited Alas Kedaton (a monkey forest) near Tabanan. About a 1,000 monkeys—five separate troops—reside here in the forest. Right next to it is a complex of, you guessed it, vendor shops.
Once we parked a lady in a pink uniform approached us and offered to be our guide. The tour didn't cost any money, however, she asked us to stop off at her "boss's" store after the tour and take a look. We declined to buy anything, but gave her a tip as she was very pleasant and informative.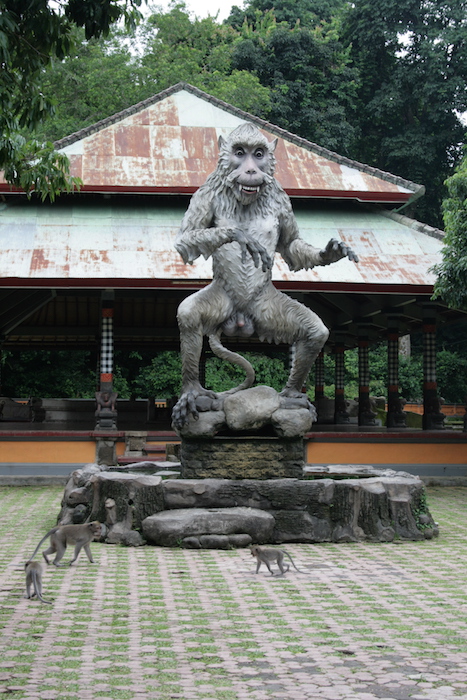 The monkeys are fed some rice but you can also buy peanuts to feed them. We opted not to, since we didn't want monkeys climbing on our kids (bites can occur). These long-tailed macaques are much tamer than the ones at Uluwatu. Our guide told us that they might have been fed bananas and that makes monkey "aggressive". We did see many banana peels at Uluwatu, which leads us to believe that it is true. (And we've seen plenty of Youtube videos of mischievous monkeys in Ubud's monkey forest being fed bananas.)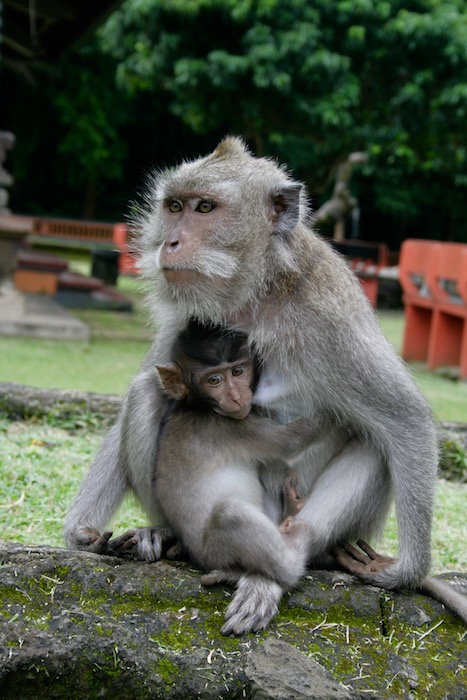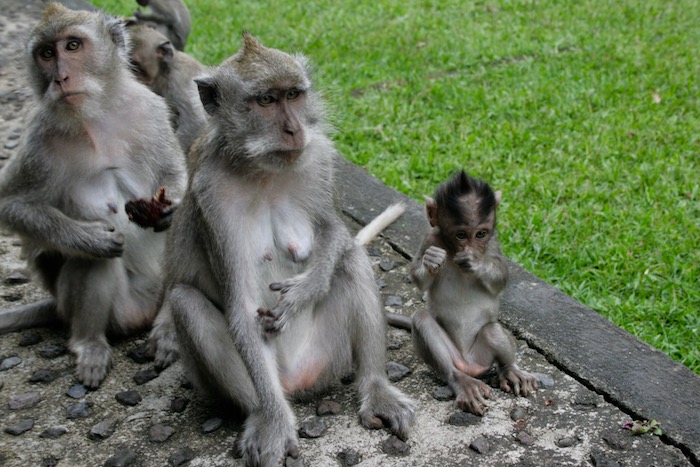 In the end, we enjoyed looking at them, and that was enough.
Save