My friend Wendy joined us right after Christmas for a 10 days and all I have is one picture to show for it. Why? Because we were too busy chatting away like we were in high school again.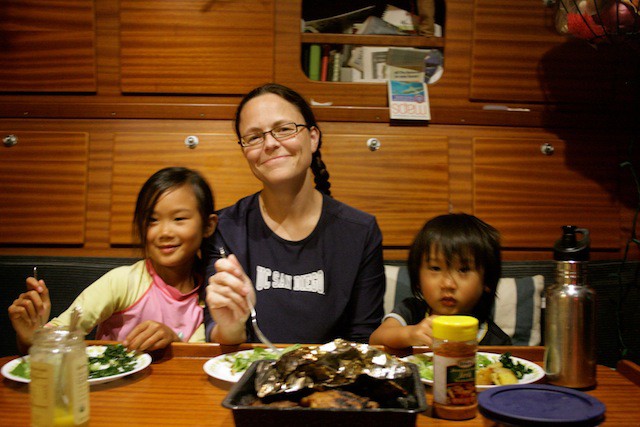 It was nice to have a helping hand aboard, whether with sailing or with the kiddos, though we did find our boat to be shrinking…or maybe it's the kids that are getting bigger?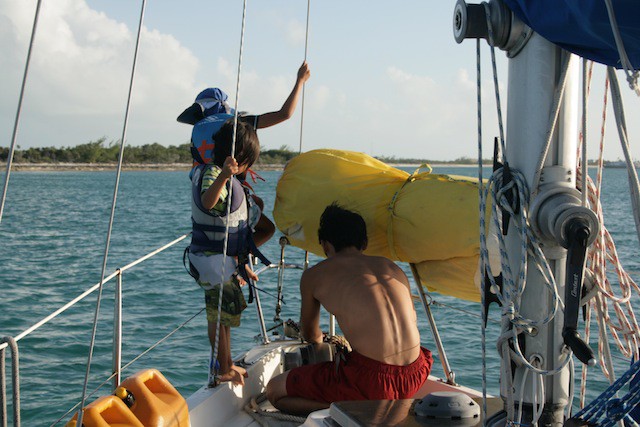 We sailed from New Providence to Allan's Cay, down to Norman's Cay, where we met another kid boat, Kamarad. A buddy boat! Simon and his three girls were on winter break. The girls spoke mostly French, but somehow the kids all managed to play despite the language barrier. Simon and Tig got to go on a couple of "man-dates" aka spearfishing trips, but we didn't get anything. Instead, V picked up a big conch and we had conch fritters on our boat.
We sailed together to Staniel Cay and revisited a couple of familiar places.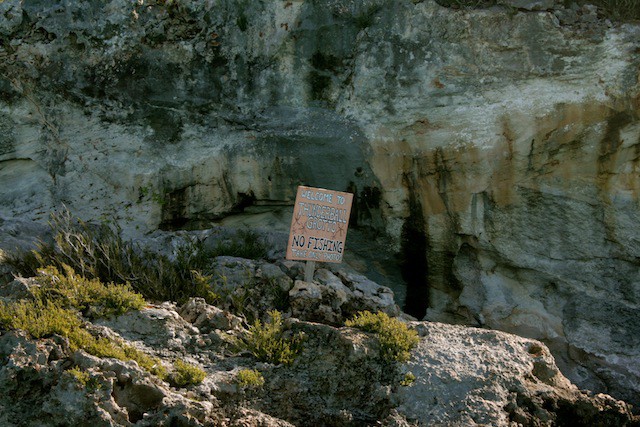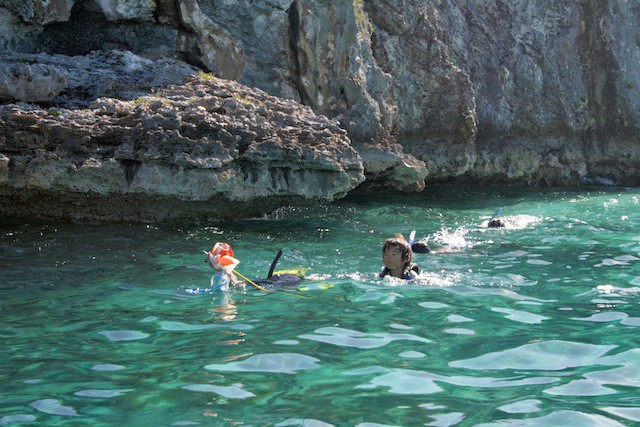 O returns from his first snorkeling experience at Thunderball Grotto.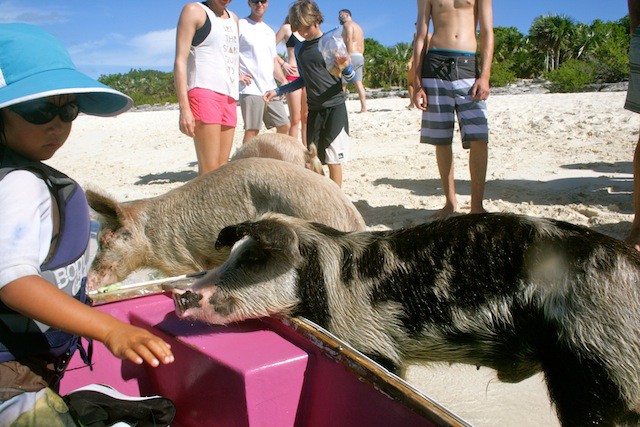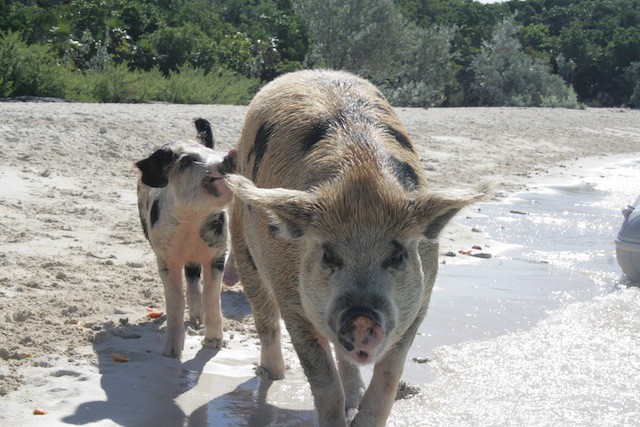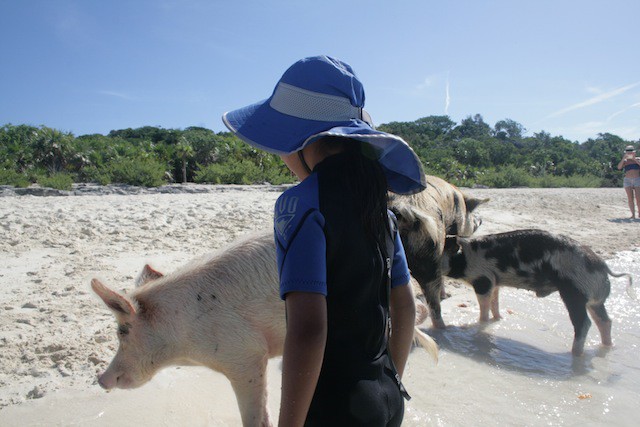 Of course, the swimming pigs.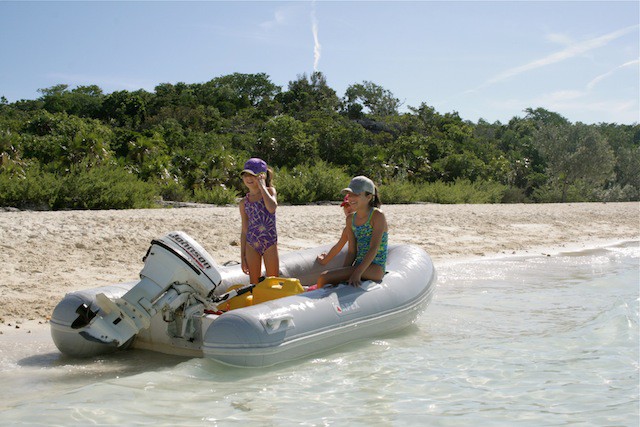 The Kamarad girls preferred to watch the pigs from their dinghy.
After our adventures at Staniel Cay, Wendy had to catch a flight home. We left Staniel Cay that day and had a beautiful beam-reach sail to Lee Stocking Island. We made our way down to Georgetown in the next couple of days.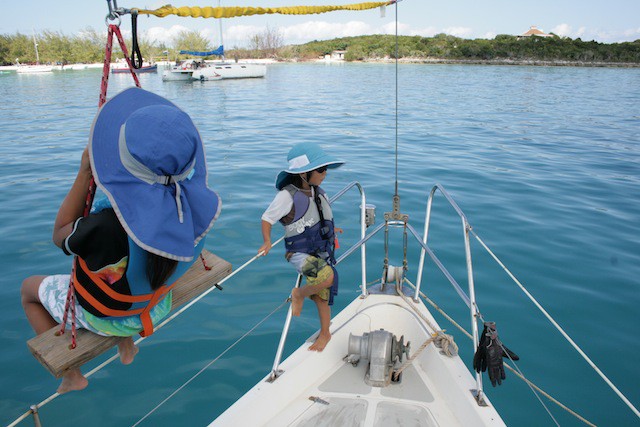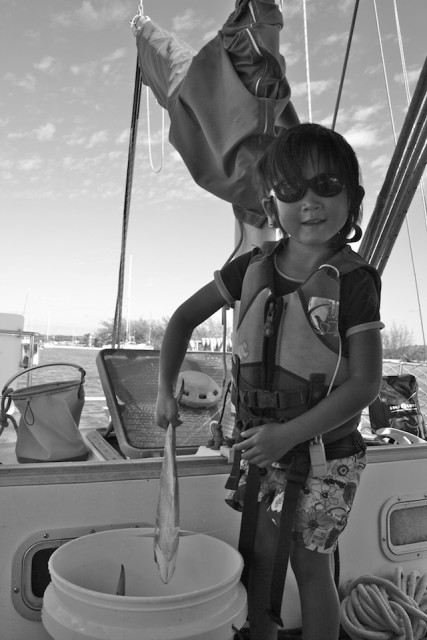 O caught a little fish off our boat.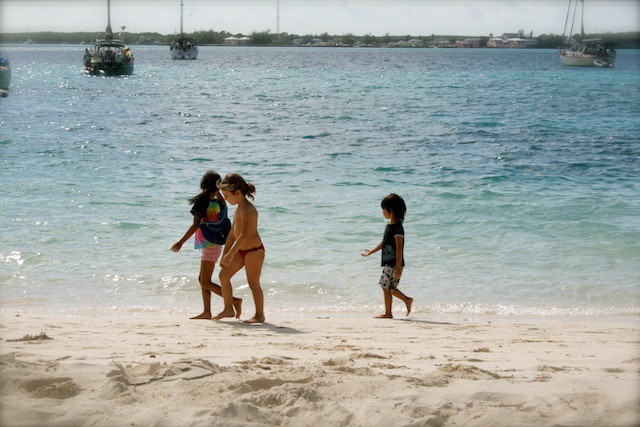 V made a friend, B.,  from Italy.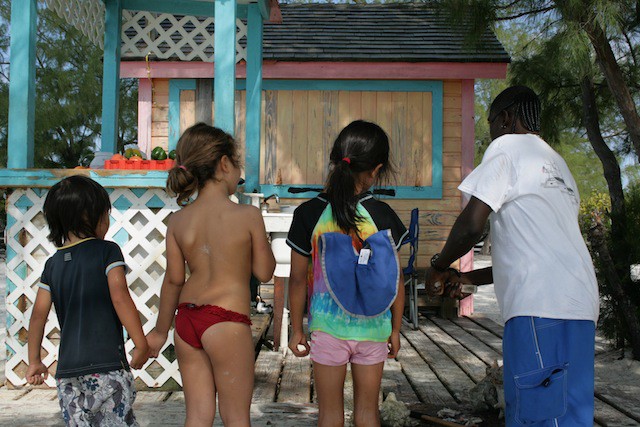 Watching conch salad being made at the Conch Shack.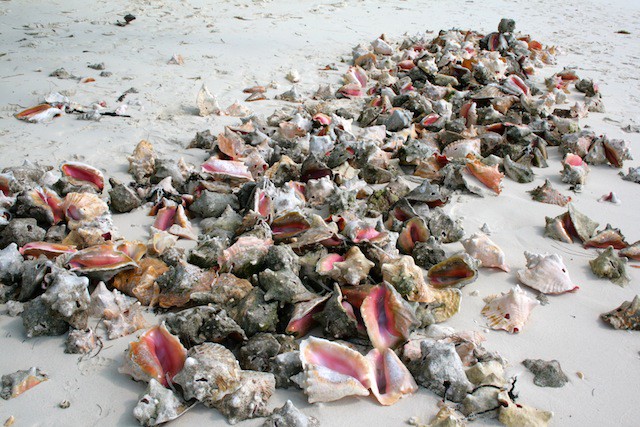 The conch are delivered live, about five tied together with a rope through holes (see bottom right). My understanding is that three conch can scheme to get away, but five won't agree on any one direction (I believe we call that a committee), so they stay stuck.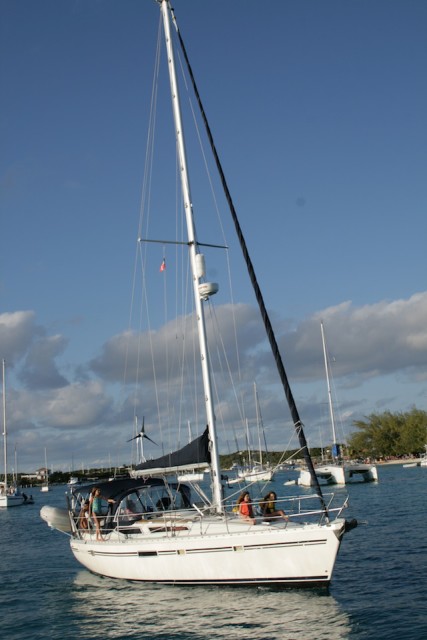 Kamarad rejoins us!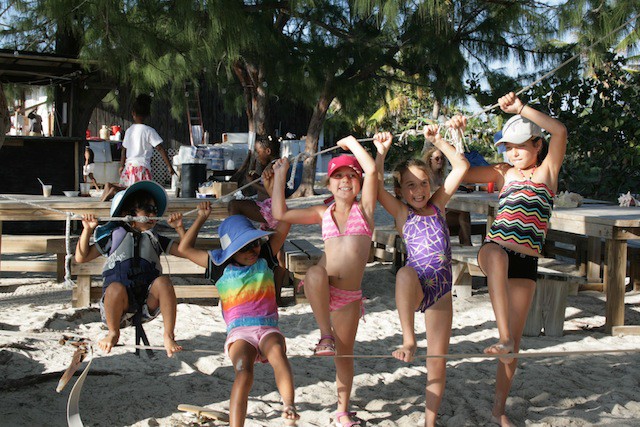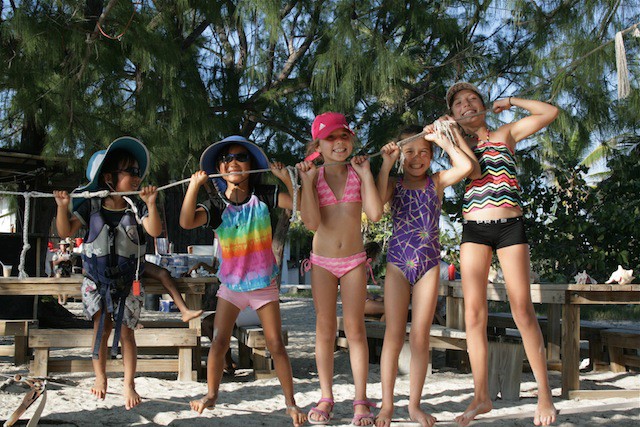 Five little monkeys.
Sadly, winter break came to an end and Simon and the girls left. We miss them.
Save
Save