After a week in Bimini, we were looking forward to visiting one of our favorite places in the Bahamas.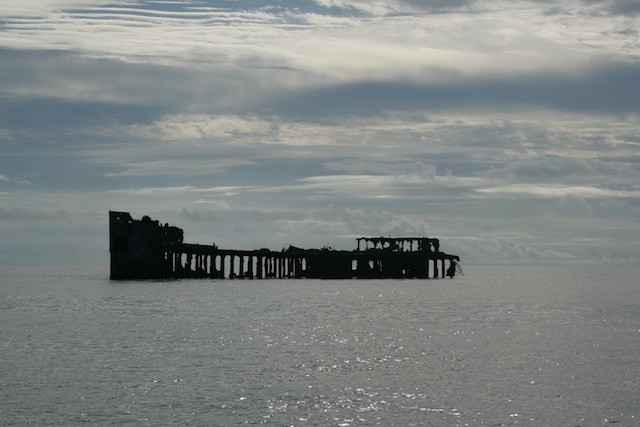 The Sapona wreck, where Tig and V snorkeled.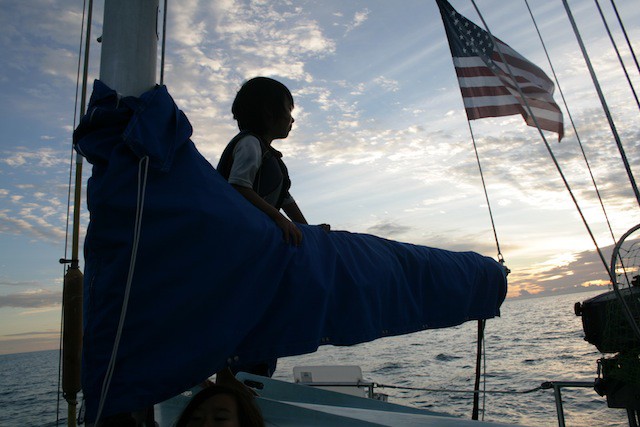 A peaceful crossing from Bimini to the Berry Islands.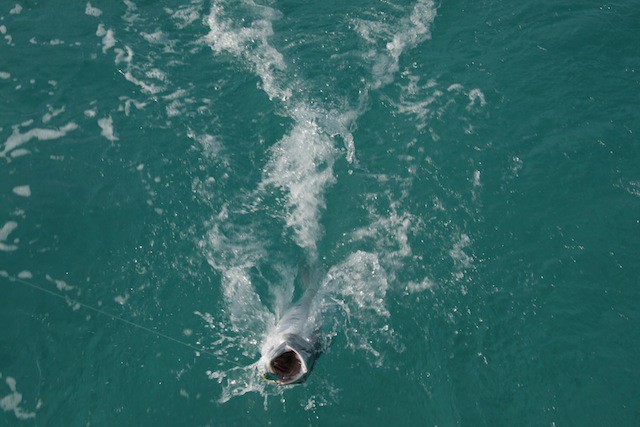 Caught a barracuda, it ran off with our lure.
The Berry Islands is a great place to:
::  Snorkel and spear fish. One of the reasons Tig wanted to cruise again was a chance to improve his game. He already speared 10+ lobsters and 4 lionfish. Check.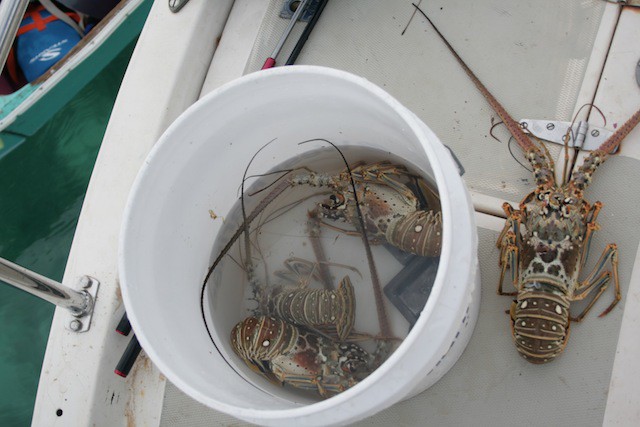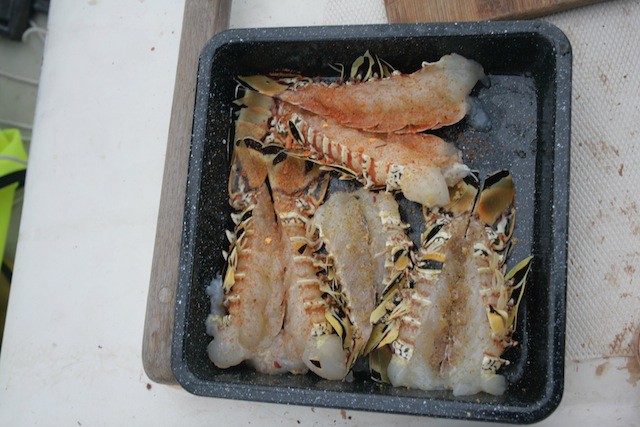 ::  Gather on the bow to watch the meteor showers.
::  Get some #nakedsuntime. Moderate and wise interaction with the sun can help shore up on pro-hormone Vitamin D and its anti-cancer properties. Read more here and here.
::  Go skinny-dipping. Although there were a few more boats than last time, the Berry Islands are still infrequently visited enough that we could shed the casts of civilization, including clothing.
::  Take a technology sabbath. No wifi, no internet.
::  Hike to the Blue Hole, one of our favorite spots from last time.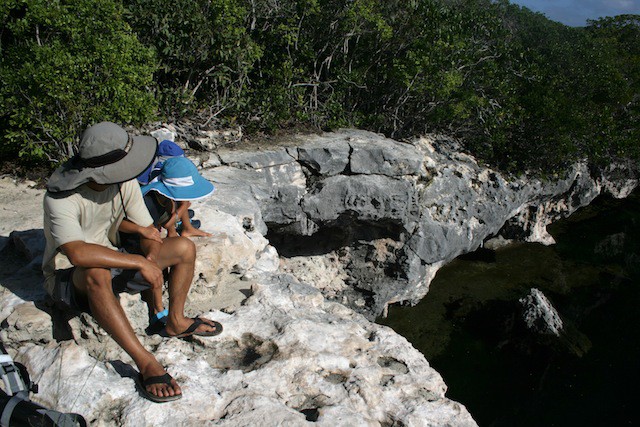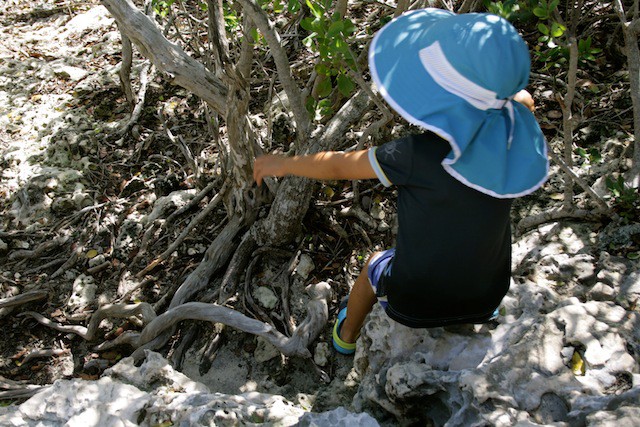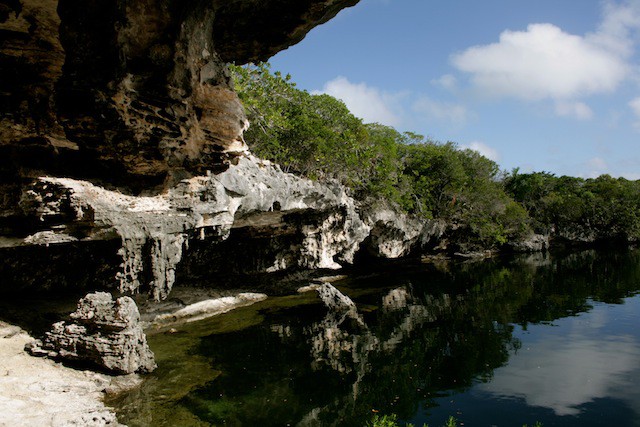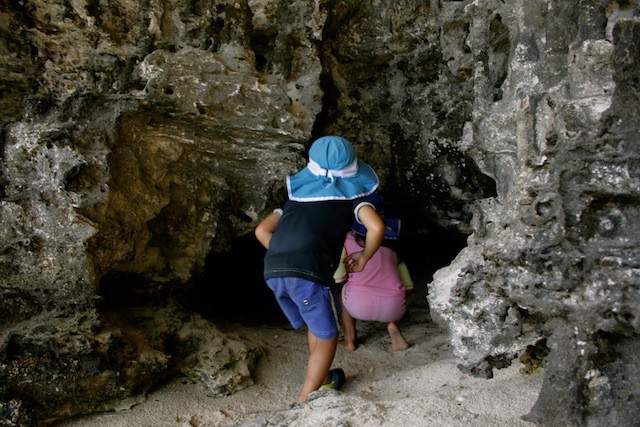 Save