Between New Smyrna and Titusville is a sweet little anchorage called Haulover Canal. Over a dozen manatees chill out at this watering hole. These beautiful creatures continue to charm us, just like they did three years ago.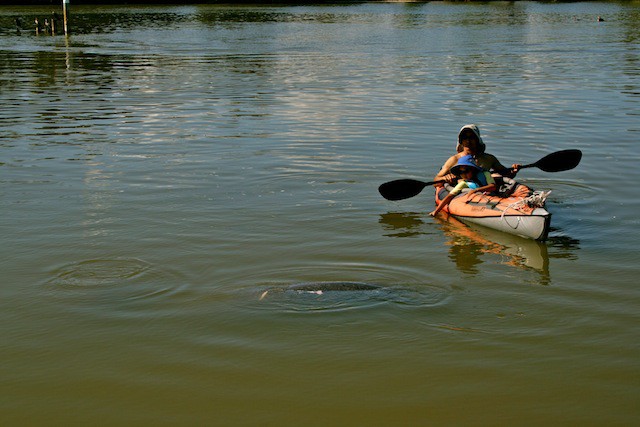 Although we tried to maintain a respectful arms length away, they came up right up to us, nudging our kayak. They were so close, we could feel their breath…but no, we didn't touch them. I find it hard to believe that these gentle giants inspired the mythical mermaids, but I guess beer goggles can do wonders for weary sailors.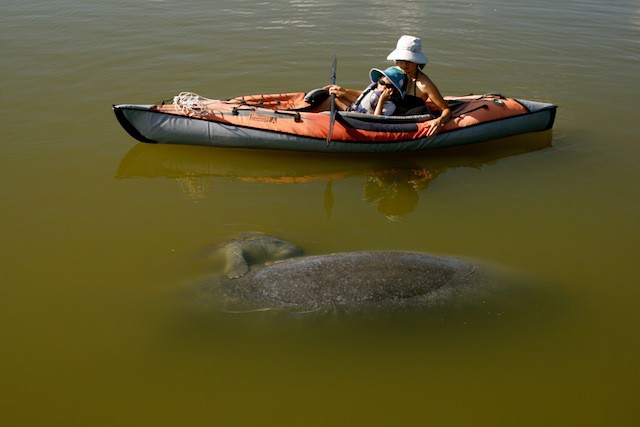 They frolicked. The babies nursed. Once in a while they breached, much to our surprise.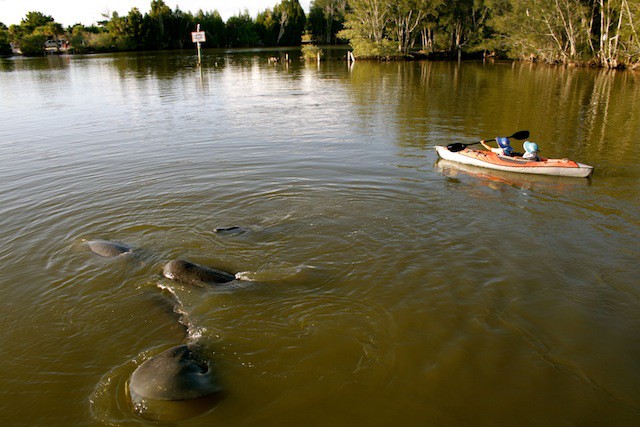 The kids even took a turn paddling around. V wisely gave them wide berth.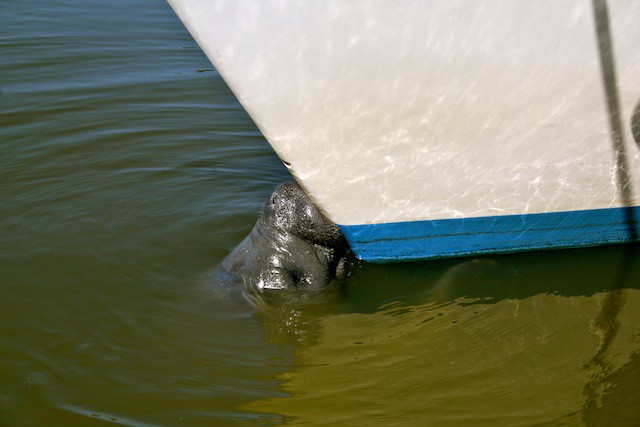 Unfortunately, they also took a liking to sucking on our boat. I tried to tell them that our boat wasn't that clean, but they wouldn't listen.
Save