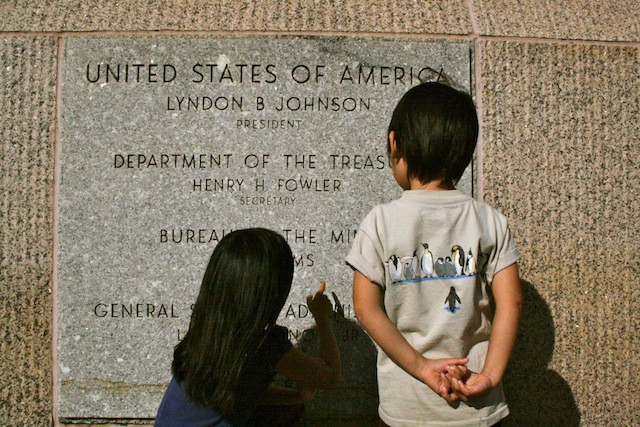 V has been interested in coins since she we found two near our house dating back to the 1800s. They were in rough shape, so they're not worth a whole lot, but she keeps them in her special collection.
We've done a bit of reading and homeschooling around money, so the kids were especially excited to visit the U.S. Mint at Philadelphia.
We took the self-guided tour (no photos allowed) and learned about the minting process. I made sure to leave some time at the end for the gift shop.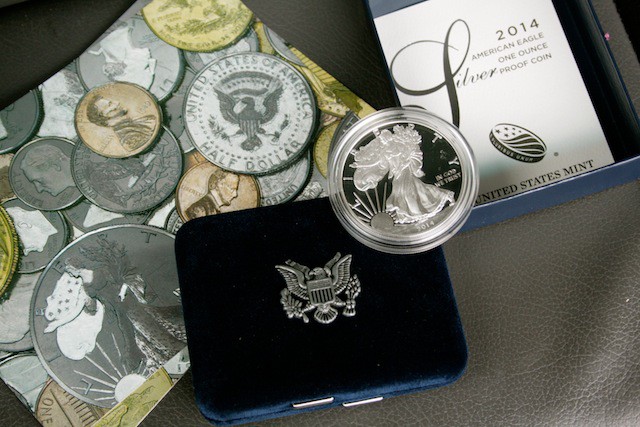 After some deliberation, they each decided to get a silver dollar. When Tig was a kid, he occasionally got a proof set for his birthday, so we were happy to continue the tradition.
Save