We were there because of O. Our local airport had a fly-in and open house on Tig's birthday, and we thought it was a perfect excursion for our boy who loves planes (and trains, and motorbikes, and cars).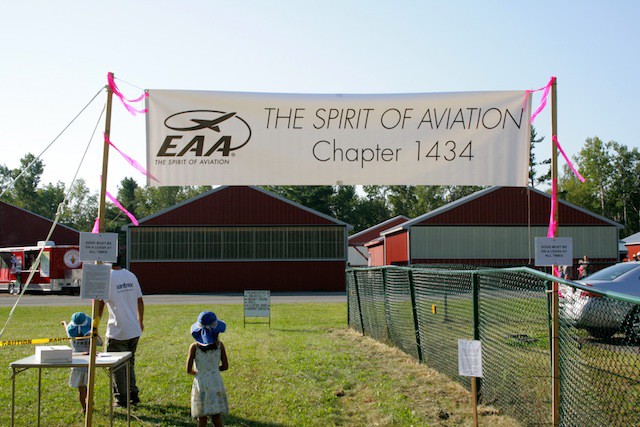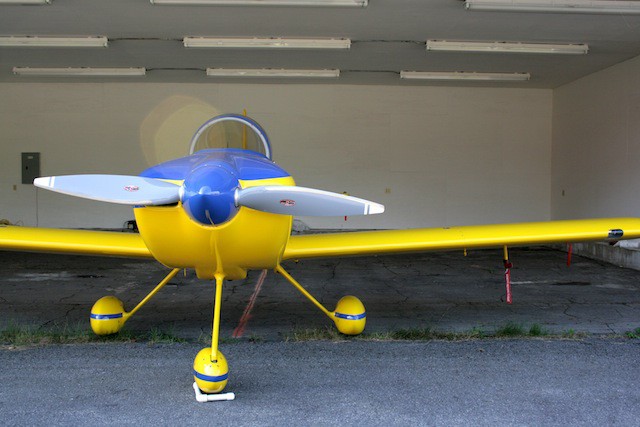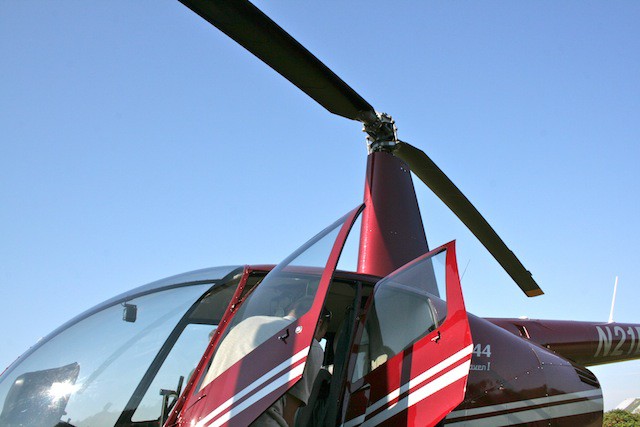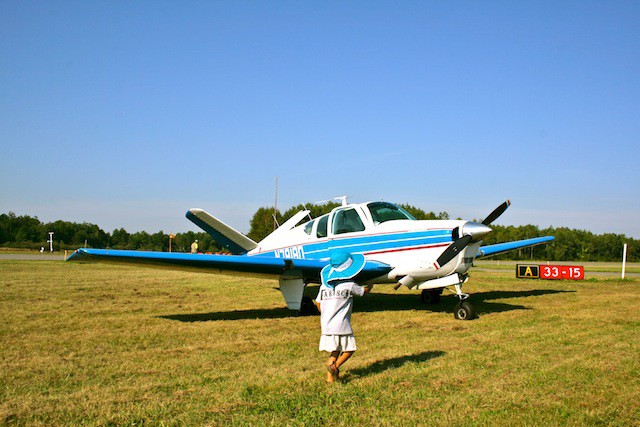 They watched many small planes take off and land in the runway. If O had been a few years older, he could have joined the Young Eagles program and started on his flight training.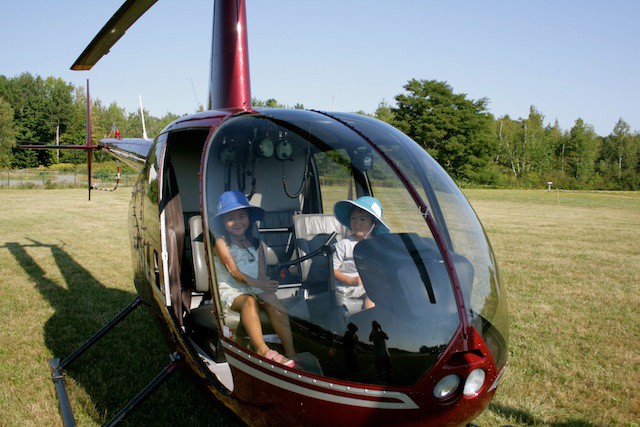 The helicopter could only take three passengers, so Tig and the kids went. The next photos are taken by Tig.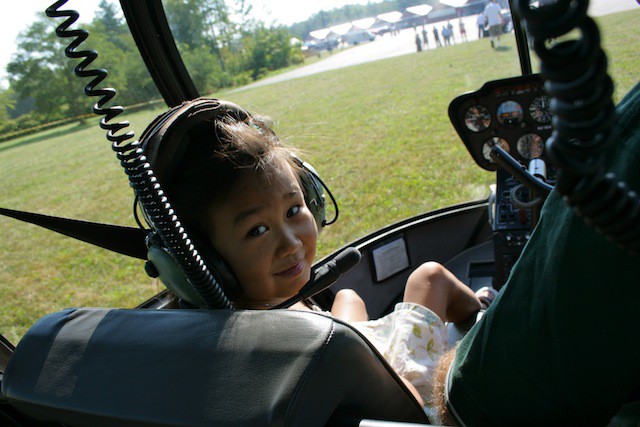 V got to sit up front.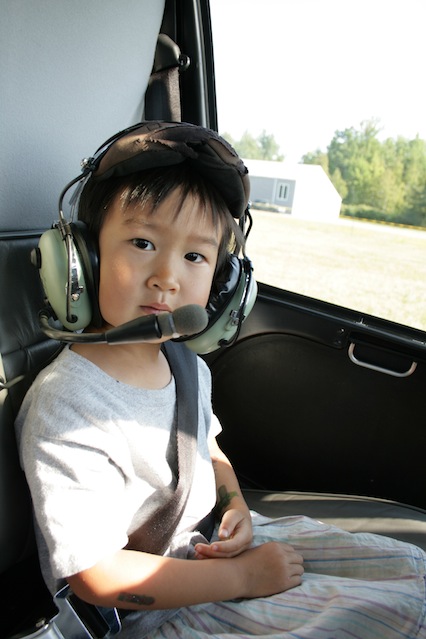 Beneath this placid exterior is a very excited little boy.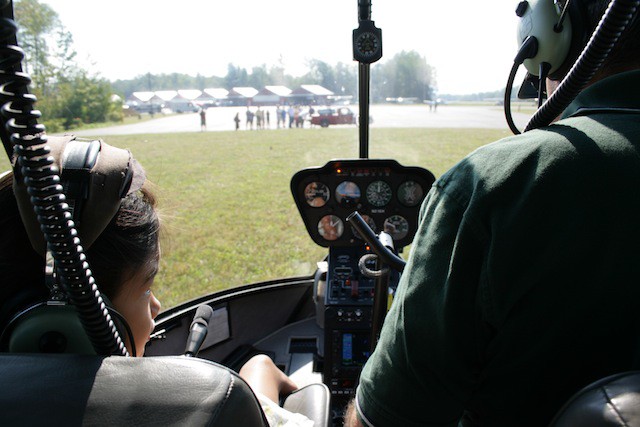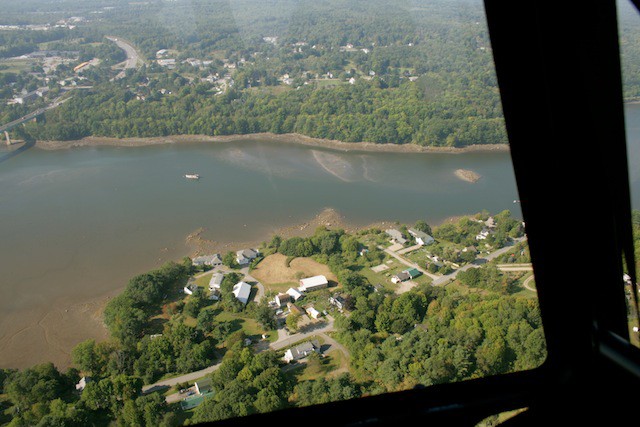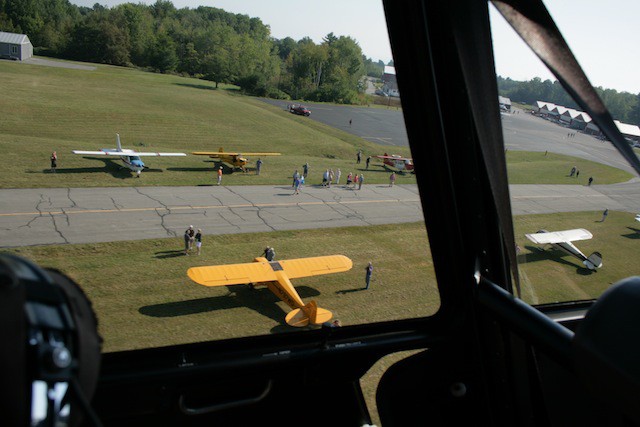 Up in the air.