I live with three Virgos, which means late August and September are busy times with birthdays as well as our anniversary. This is the last celebratory hurrah before autumn bursts onto the scene with its brilliant hues.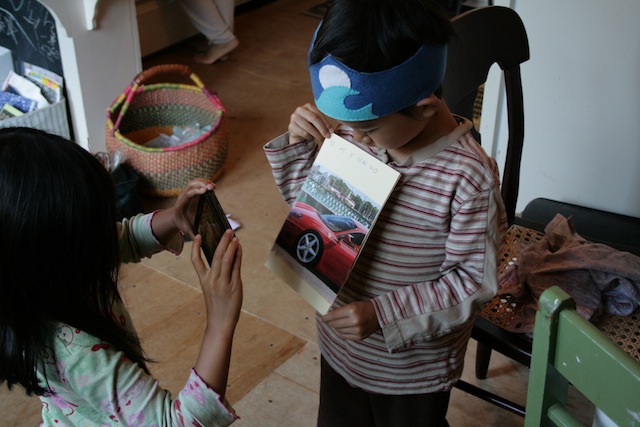 O recently turned five. Tig put together this handmade card for him.


V had her seventh birthday.
Seven seems monumental to me. A rite of passage.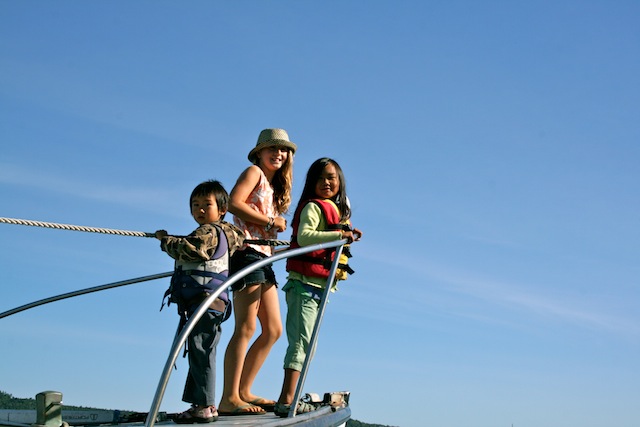 For the third year in a row, we've hosted their joint birthday party on an island in the Penobscot Bay. Have I mentioned how challenging it is logistically to get 29 people plus all the food and supplies onto an island? (I used Evernote and kept a running checklist.) This year, Tig's parents came all the way out from the West coast. Aside from being delightful with the kids, they helped out a lot with the party preparations.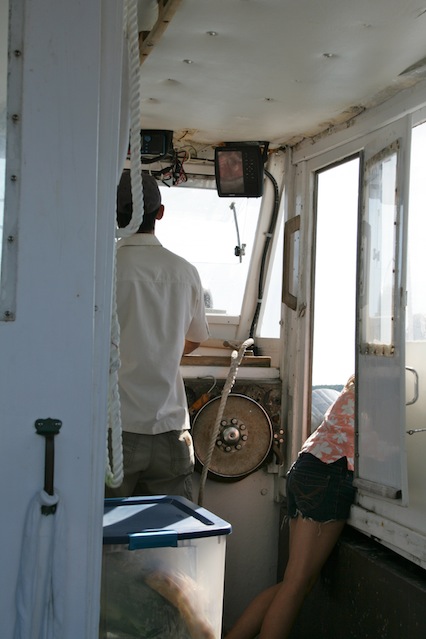 Captain Tig driving us and the supplies to the island.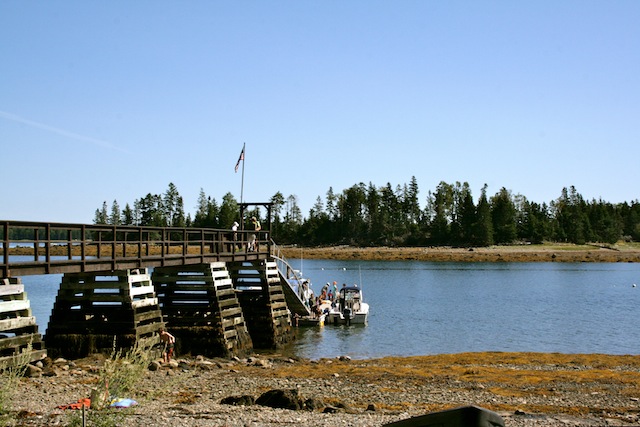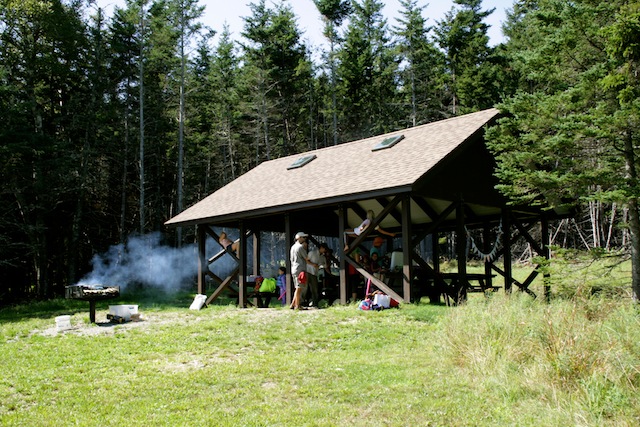 Once we got to our destination, though, I forgot about the checklists. It was a gorgeous day. The water was clear (as clear as it can be up here) and we couldn't have asked for better weather. It was easy to enjoy the moments.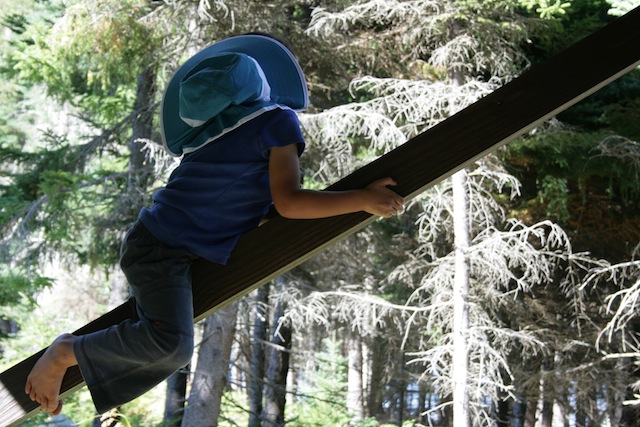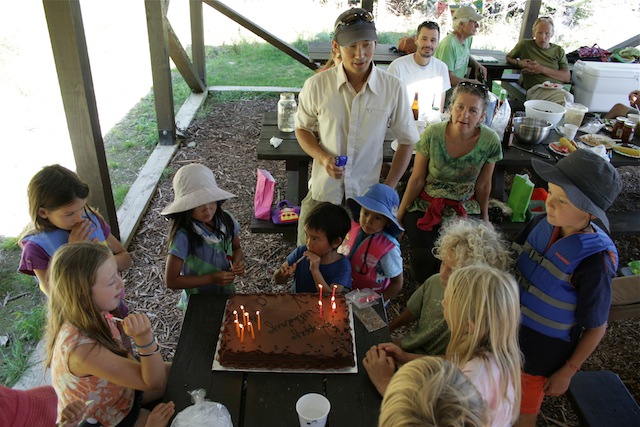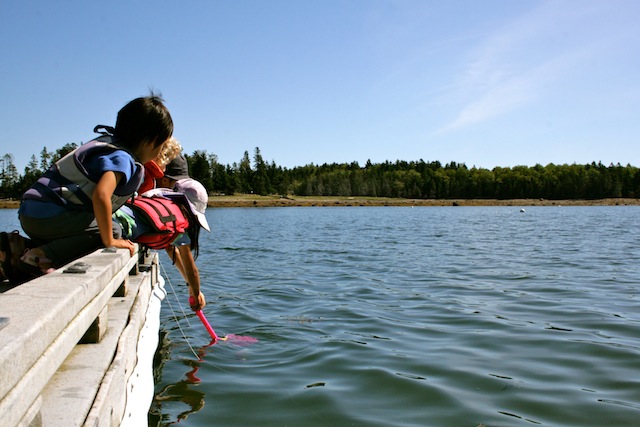 We ate lobster, hot dogs and corn-on-the-cob. And cake, of course. The kids played and went crabbing. Picture 15 kids in life jackets swarming and jostling on the dock with nets and buckets. Occasionally, a rogue crab would escape and the chaos would ensue.
There was just one slight hitch with getting everyone back. The boat engine overheated after the first run. We had to switch boats for the second run, and it took us an hour longer to get home.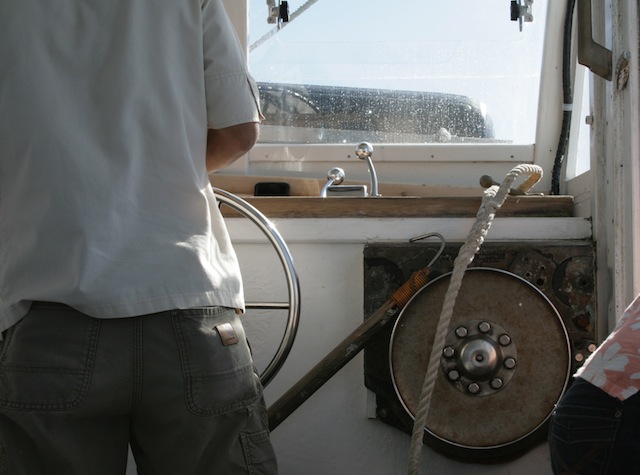 But like I said, I prefer to remember the better moments. Did I just pull a Pioneer Woman shot? Oh yes I did.
I would be remiss to mention that the best part of the birthday party weekend was our visit from our dear friends Victor, Rebecca and the girls. ZZ and V have been friends since they were babies.

ZZ and V, one years old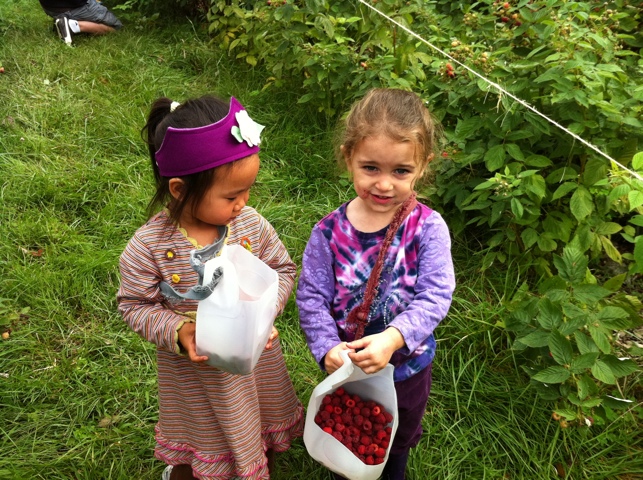 Picking raspberries on V's 3rd birthday.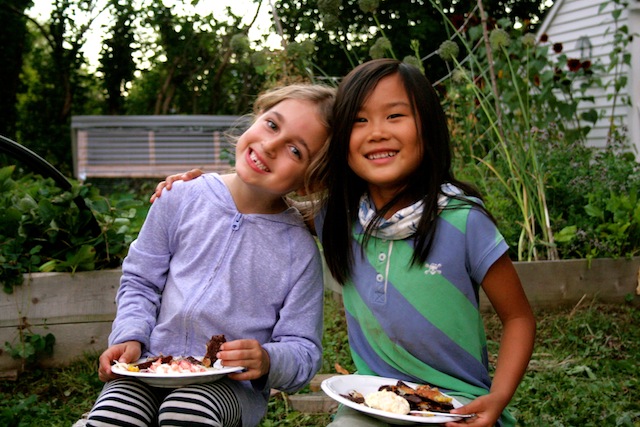 Special friends, after seven trips around the sun.
As usual, the two hit the ground running, as if they've never been apart. I've never known any friend so far back as my babyhood, so their relationship is especially precious.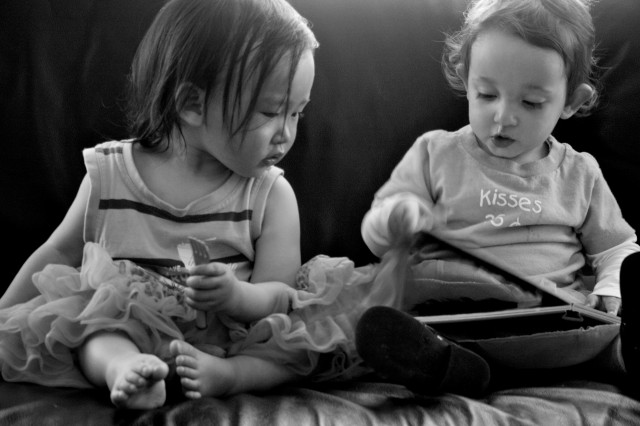 O and Z, one years old.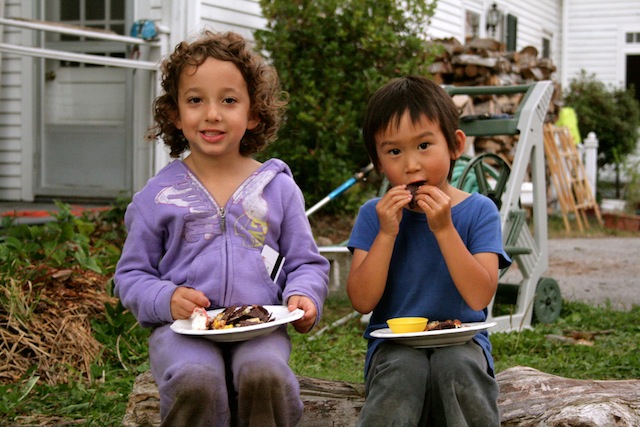 And now they're five.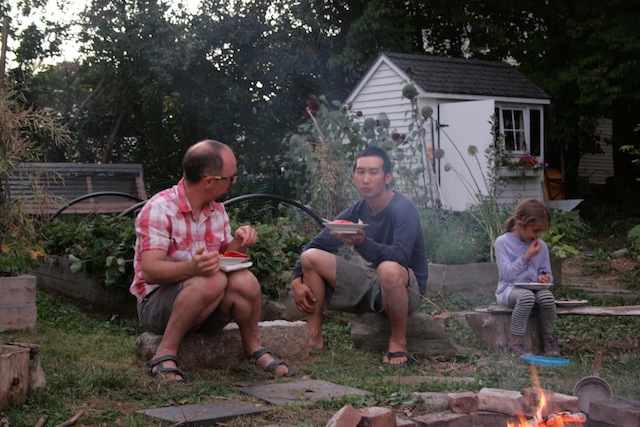 Vic and Tig hung out a lot when V and ZZ were babies. They bonded as stay-at-home-dads back in our Boston days.
We're so glad they were able to come and share this time with us. During their stay, the girls recited this sweet refrain:

Make new friends, but keep the old;
Those are silver, these are gold.