For this trip, I wanted to pursue something physical that loved, something in the aerial arts. I went back to the Cirque School LA to do some aerial conditioning after a year's gap. It kicked my butt in every way. Tig found out that the Trapeze School of NY had a satellite location at the Santa Monica pier, so I signed up for a lyra class (aerial hoop).
I showed up for my class and met my classmates: two pre-pubescent girls–who were clearly gymnasts–were limbering up on the mat. Crap, I thought, I'm going to have trouble keeping up. The girls were sweet and we had a great time. And what I lacked in youthful athleticism, I made up for it in focus and intention…I think.
Halfway through the class, Tig and the kids showed up to watch. "We just went through the beginner class," my instructor announced. "Now we're moving onto the intermediate moves."
You hear that, kids? We just blew through the beginner's class! Ahem.
One of the girls looked quizzically at Tig and the kiddos. She leaned towards me and asked, "Is that your dad?"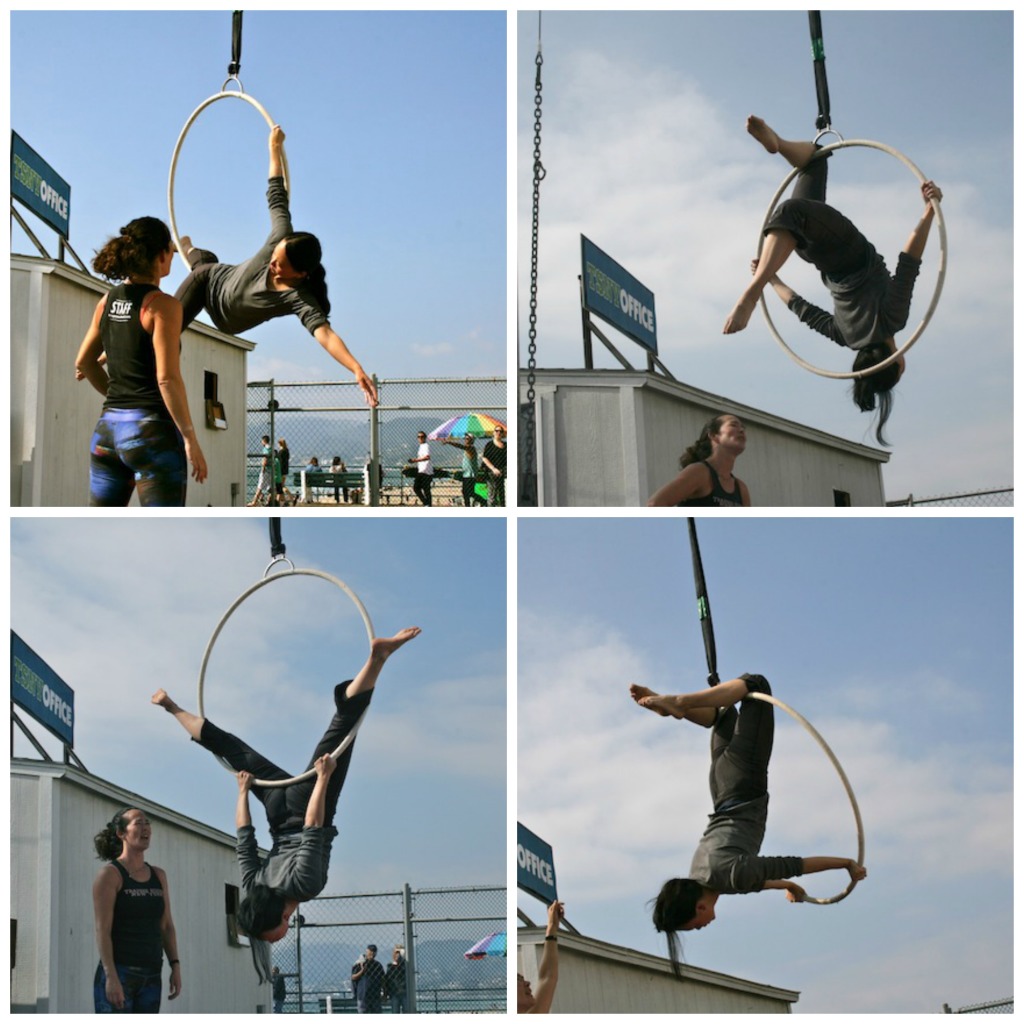 I loved that class, and it felt important for my kids to see me doing something hard. The best part for me was when the instructor commented, "You're very strong." I had never thought of myself as strong. Quite frankly, I don't recall anyone describing me as physically strong.
A huge part of this trip was about re-framing my self-perceptions. I can't go back in time and train in cirque classes. I can only move forward.
And I must.
Because it's important to this little girl.