So we decided to get the heck out of Dodge for the month of February (aka the Big Snow Dump) and spent it in Southern California. One of the highlights of our trip was a mini-camping trip to Joshua Tree National Park.
Since we flew to California, we needed a car to get to the park. Being a good dad who encourages life-learning, Tig rented O's dream car, the MINI Cooper, through Relay Rides. O was over the moon to have his favorite car for a week.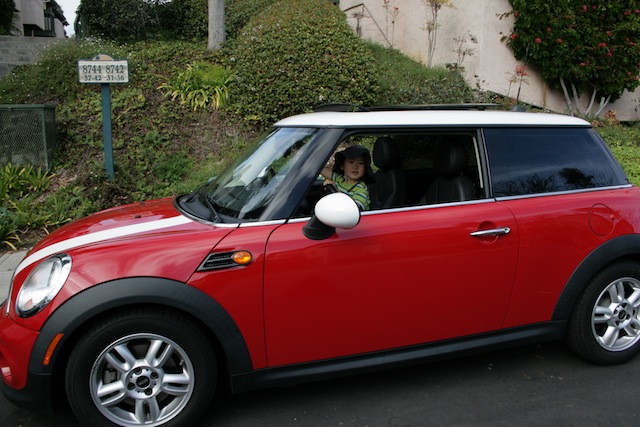 How to get four people and associated camping gear into the car? Who cares, look at our sweet ride. Priorities, people!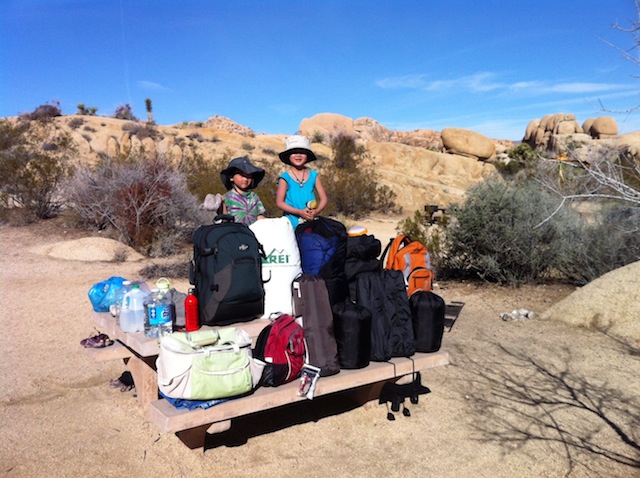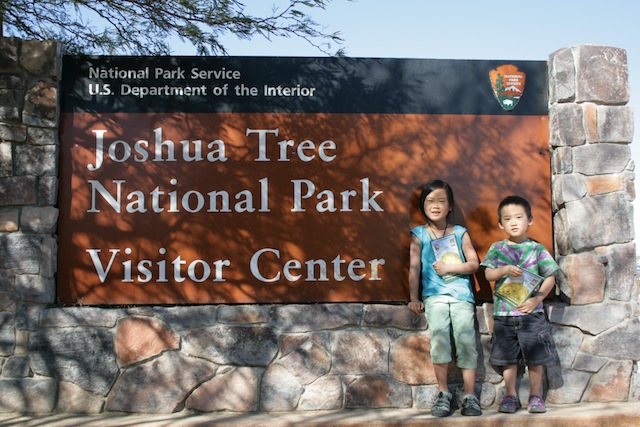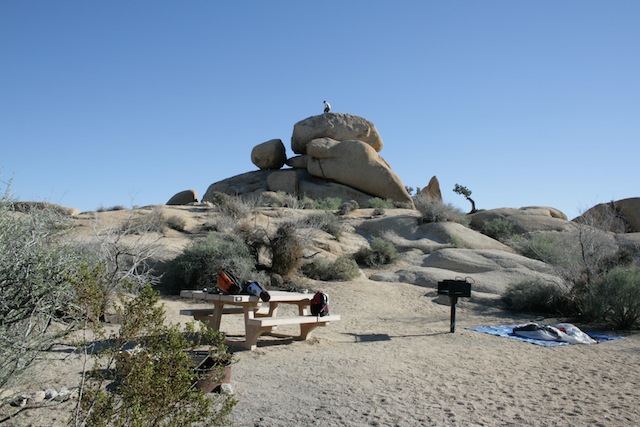 Our first campsite at Jumbo Rocks, where we stayed for two nights. The third night we moved to Hidden Valley. Although we were told that the rockclimbers can party into the night, we had a peaceful third night that was only punctuated by coyote howls.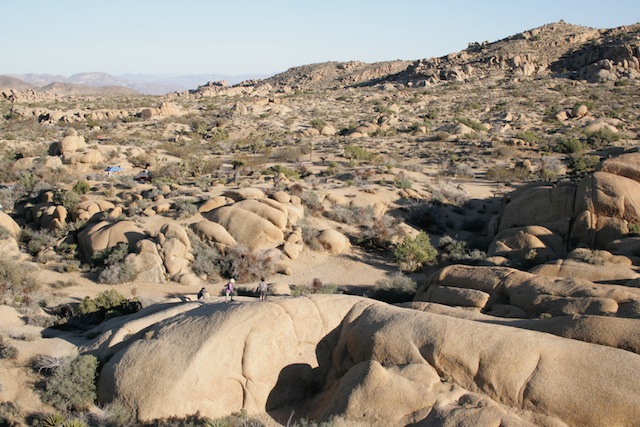 We did some rock scrambling and hiking.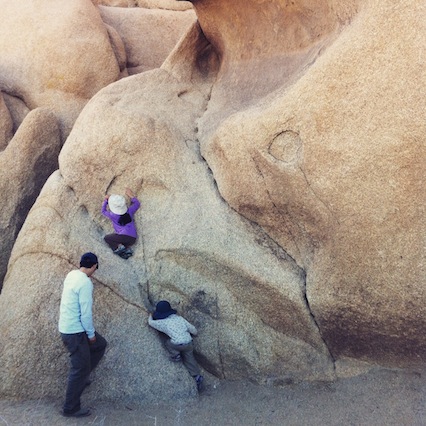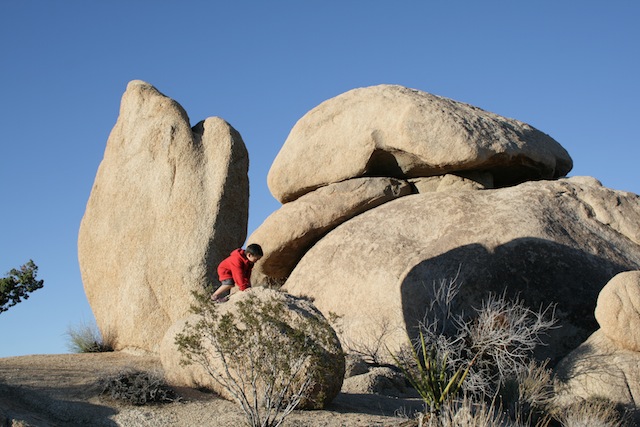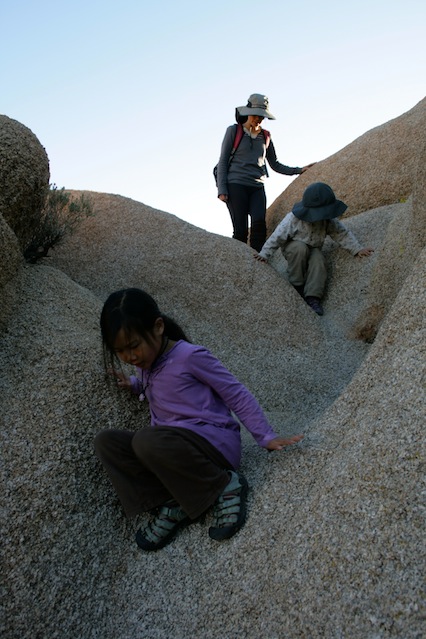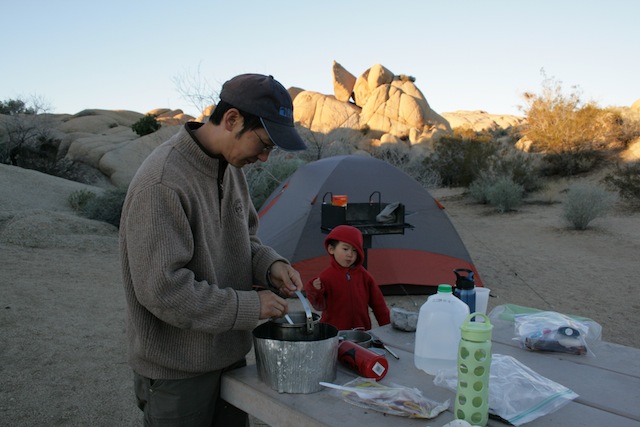 Tig did a great job of provisioning and cooking during the trip. It wasn't easy, as he was working with the same camping stove and small pot from our pre-kid backpacking days.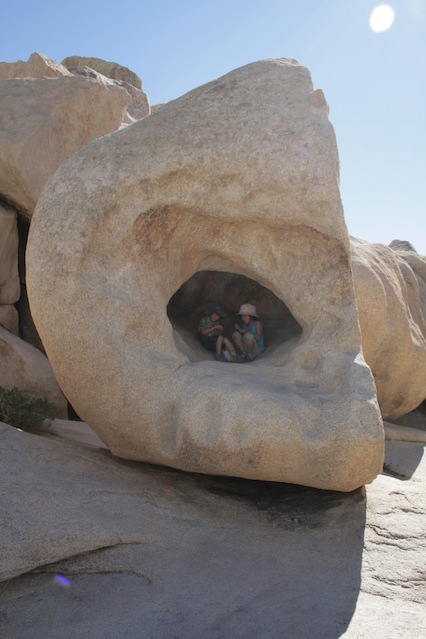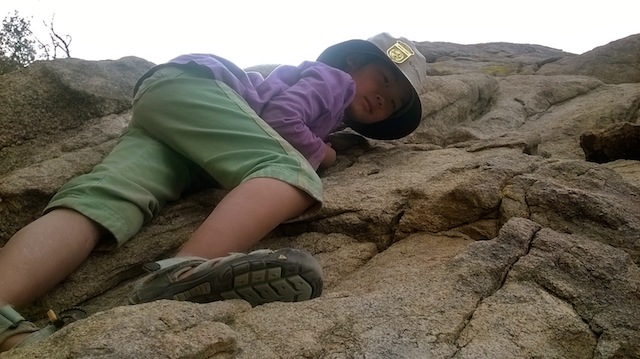 V attempting to boulder. Good thing she's only a few inches off the ground.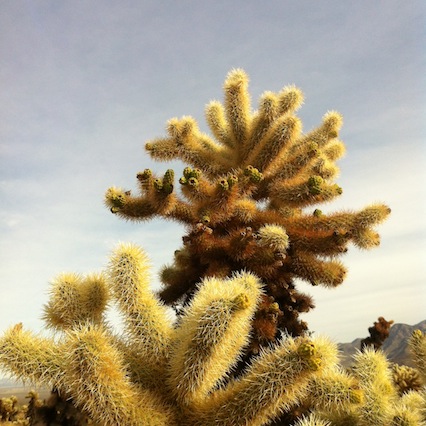 The kids worked on their junior ranger booklets. V earned a few badges a few years ago, and O decided it was time for him to earn his first badge.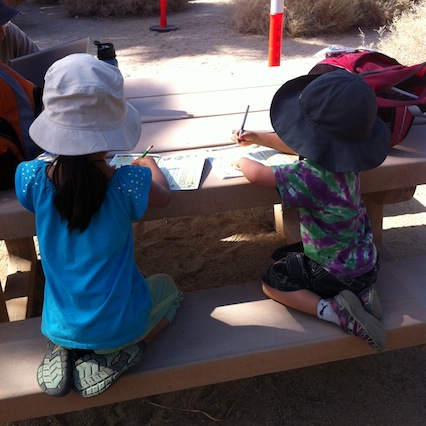 And before we left, they proudly pledged to protect the national park.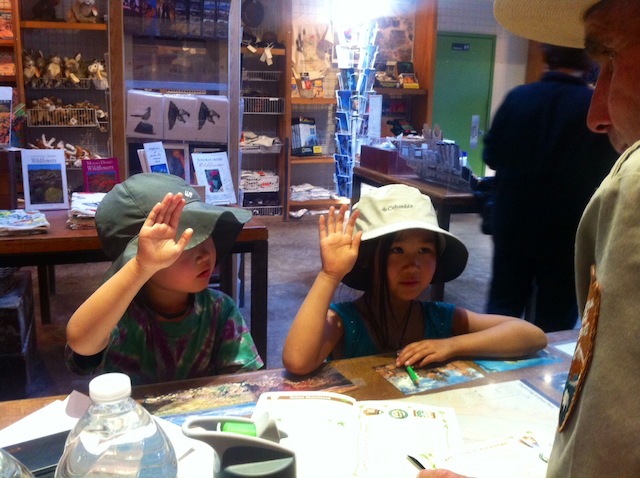 Here's to more trips and camping in the future.