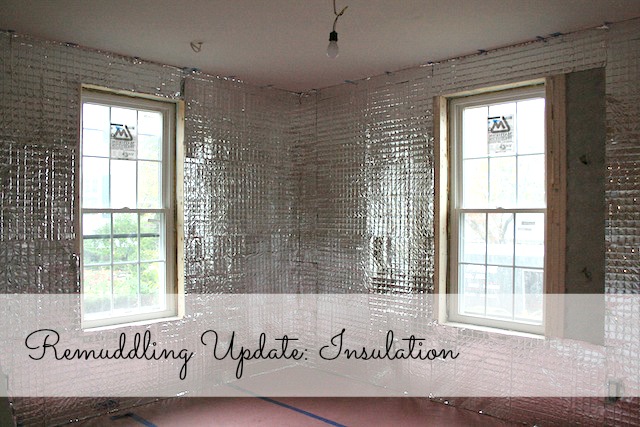 This is part three of our remuddling updates. You can see Part One and Part Two. Now that we're all caught up, I expect updates will slow down.
Insulation!
The day finally arrived. A couple days before, Tig and I cleaned everything up. The space had never looked so tidy before.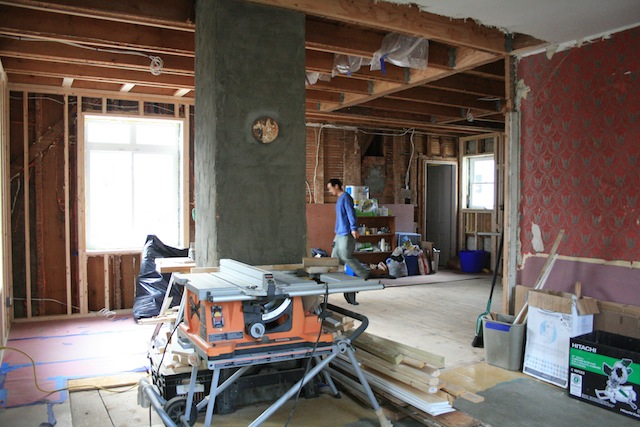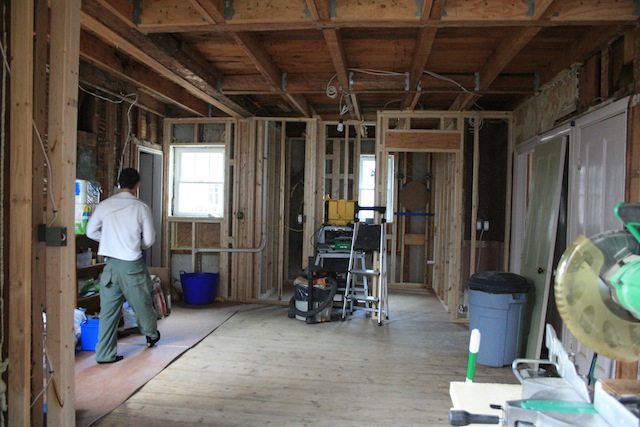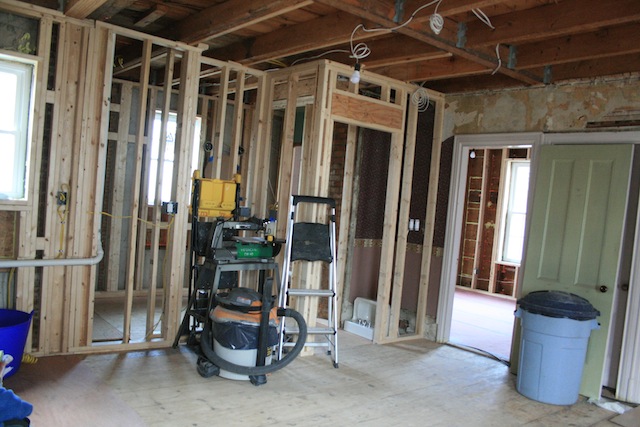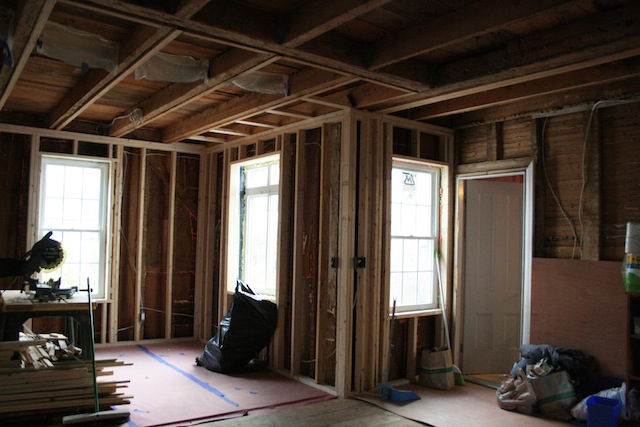 Tig had been working hard wiring up the exterior walls. There are outlets everywhere and even a few working ceiling lights!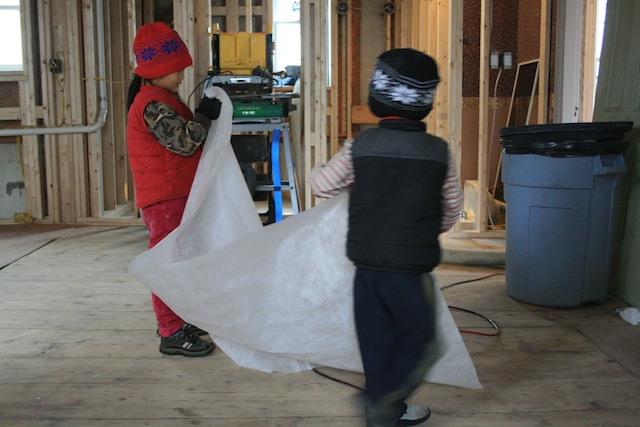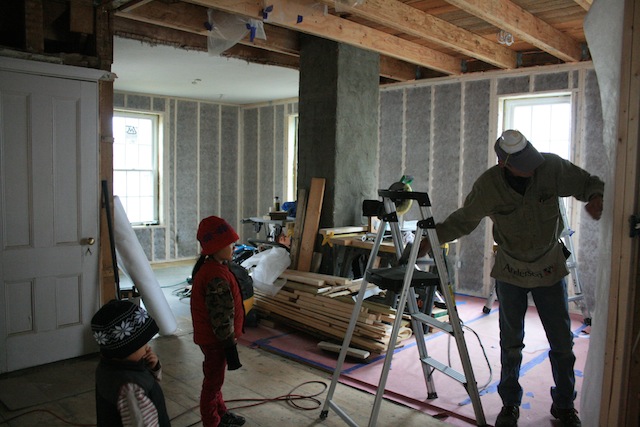 On Tuesday the insulation guys came. This was the day we had been waiting for! They started stretching the membrane over our stud walls. I loved seeing the semblance of walls going up, it made the space so much lighter.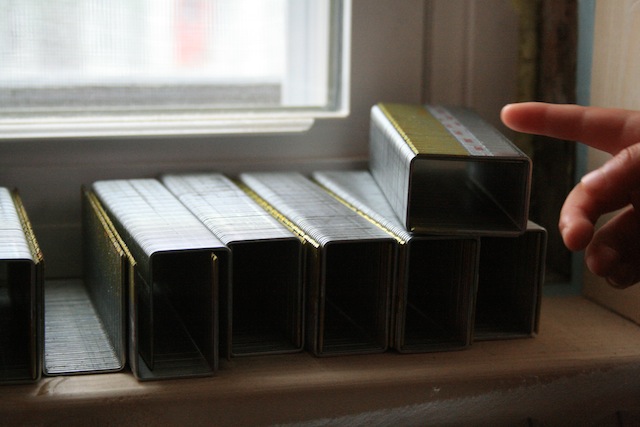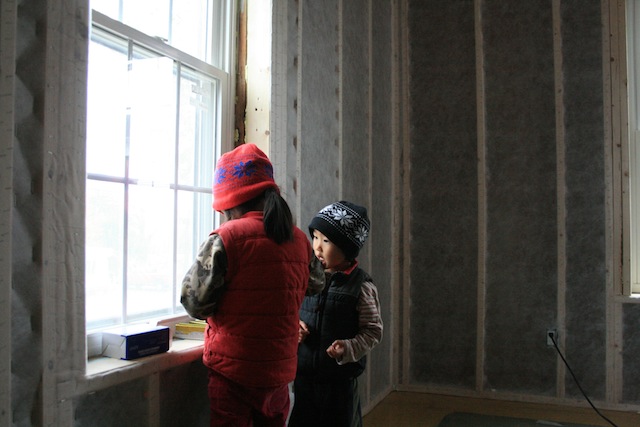 The staples are scary big, as is the pneumatic staple gun that can shoot out 20 staples in a squeeze.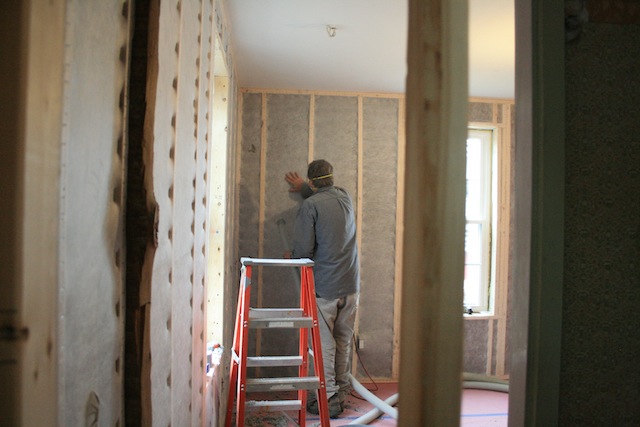 Then the filling began. We ended up using 58 bags of dense-packed cellulose. It took a day and a half to finish the three perimeter walls of the first floor. Once it was all done, it looked like a padded cell. They guys were so nice. One of them gave V a stack of old horse magazines (his son is a barrel racer). Lucky girl!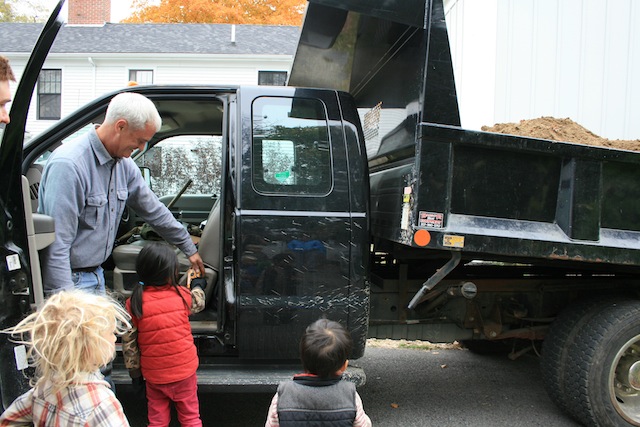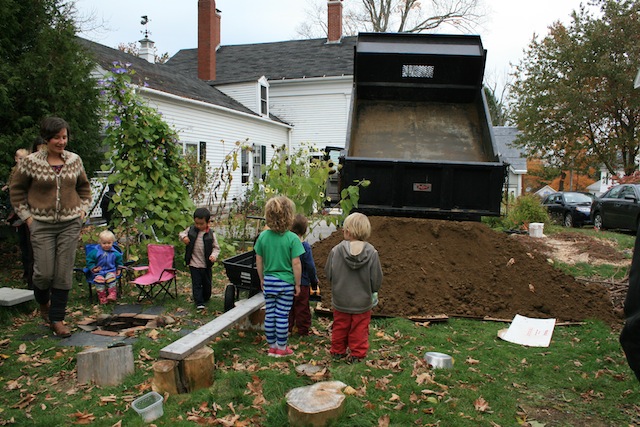 That same day, we had a truckload of dirt delivered to our yard. A bunch of kids from the local homeschool coop came for their "trucks" class. They brought over their toy trucks and played in the dirt.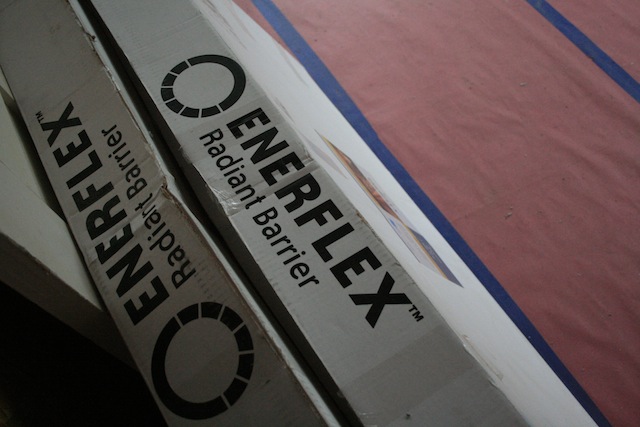 After the insulation, we put up the radiant barrier. Tig, the ever-resourceful bargain-hunter, picked up boxes of these for 60% off last winter. The sale made it much more cost-effective to install. And since we plan on having a wood stove someday, we're hoping this will cut down on heat loss through radiation.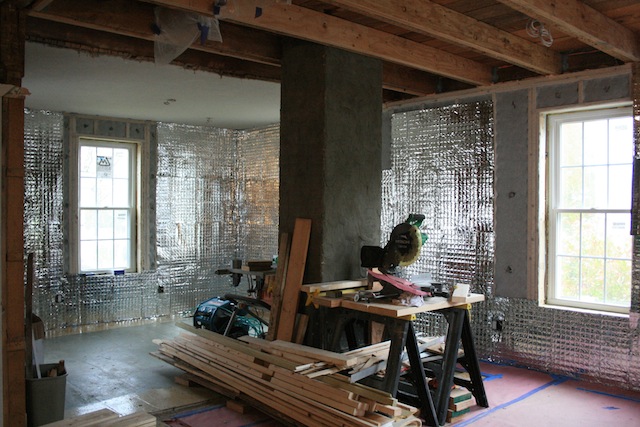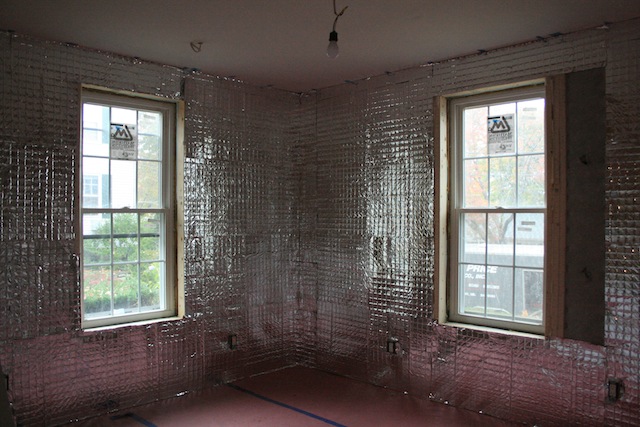 I spent one late night helping Tig putting sheets up. The rest he did himself. Our space looks like the inside of a spaceship or disco ball.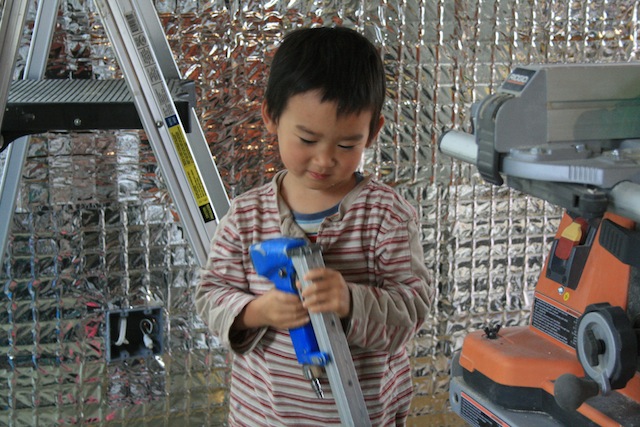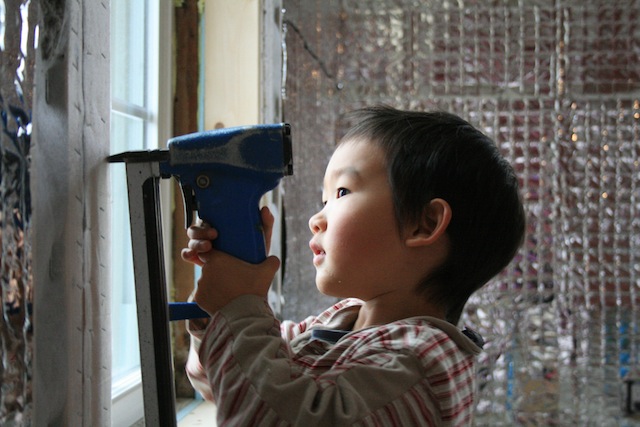 Don't worry, the staple gun was disconnected and the lil 'O was heavily supervised.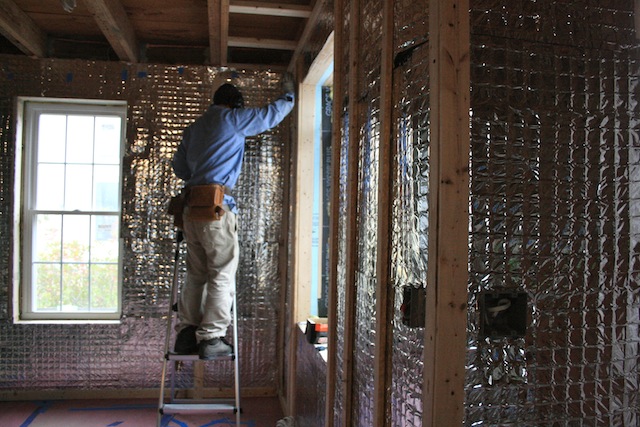 Now the next step is to get the strapping on for the drywall. A man's work is never done.