We started off September with some Form Drawing (pre-writing exercises), which I borrowed from the Waldorf pedagogy.
Some things we did:
Walked the lines on the driveway, and drew with chalk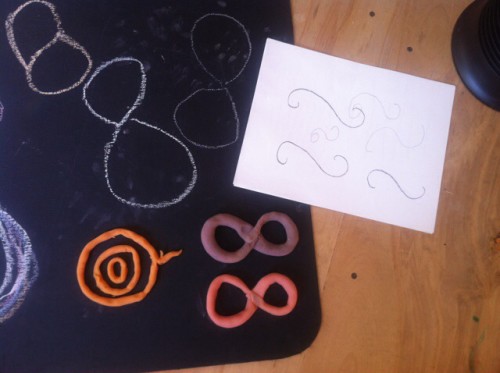 Made figure eights using playdough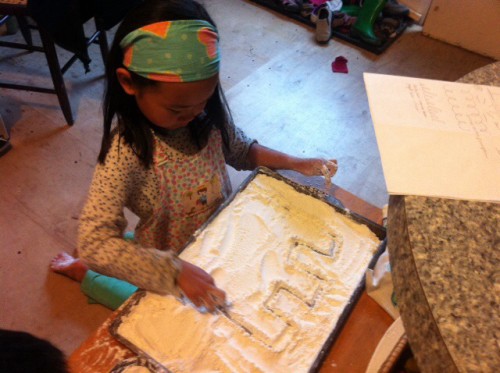 Drew in flour and in the air
Made a form out of a long line of rope.
Each set of forms helped us illustrates several stories from the Tales of Tiptoes Lightly. For example, an acorn was made from a straight and curved lines, figure eights became Mr. Crow's flight path, and long/short lines became tree trunks, etc…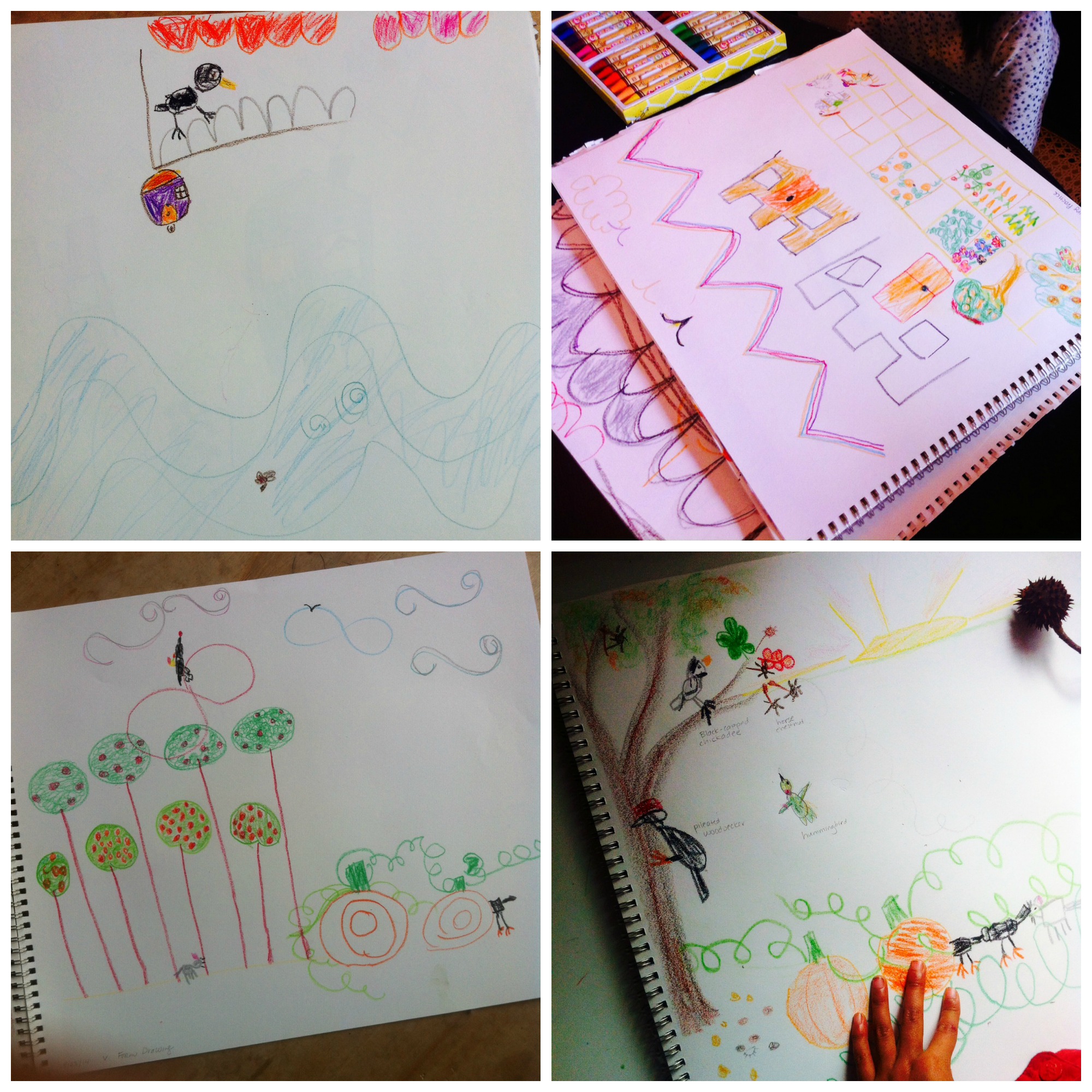 I made a couple of adjustments during this short block. One was limiting the forms practice to copy paper the first day. The second was doing the main lesson drawings together. Traditionally, main lesson books only contain the child's work. But for me, homeschooling is about family, and V really enjoys collaborating with me on projects, so I went with it.
The last picture (bottom right square) is my favorite. We incorporated some fall nature into our picture: horse chestnuts, a pileated woodpecker, and a black-capped chickadee. V included a beautiful Anna's hummingbird (not local, but we read a book of poems about it). Underneath this nature scene, Pumpkin Crow is being pulled by his fellow friends among the vines.
Resources:
Thinking, Feeling, Willing program from Waldorf Essentials
Millenial Child Grade One form drawing gallery
Tales of Tiptoes Lightly