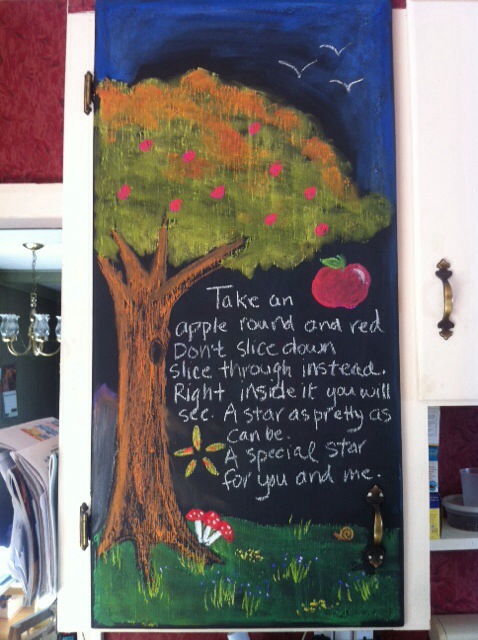 Chalkboard drawing for September, copied/adapted from this flickr photo.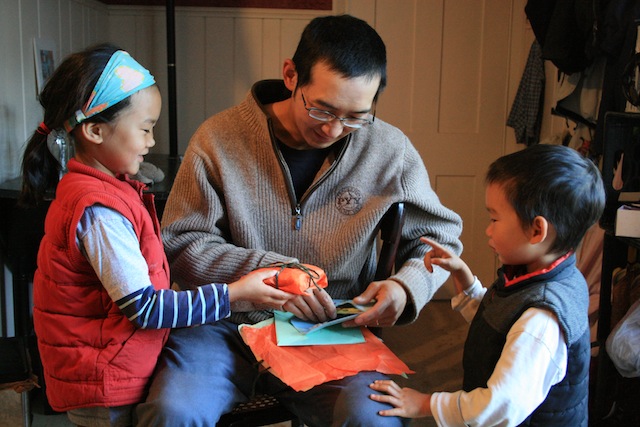 This autumn we decided it was time that Tig got his own felt crown. V and O helped me pick out the felt colors and with the design. They each helped with the embroidering and sewing, too.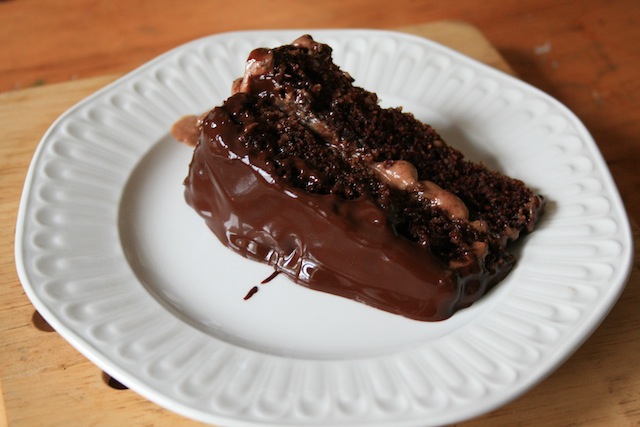 I made Zenbelly's No Joke Dark Chocolate cake (grain-free), which was Tig-approved, kid-approved, and our next-door neighbor's kids' approved. Triple score!
We went to a wonderful organic orchard to pick apples, asian pears, and plums.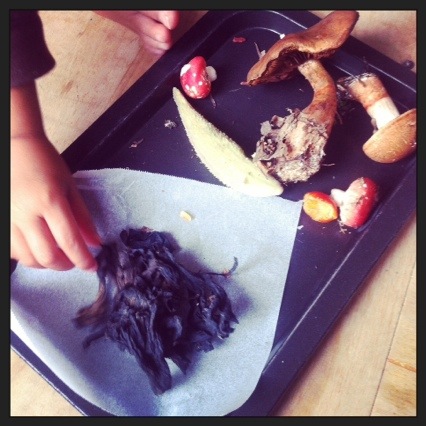 I took the kids on a couple of nature hikes, including a guided mushroom walk. It's been a dry autumn so far, so the black trumpets were rather dehydrated. But they tasted lovely in a soup. The rest of the items on the tray are inedible.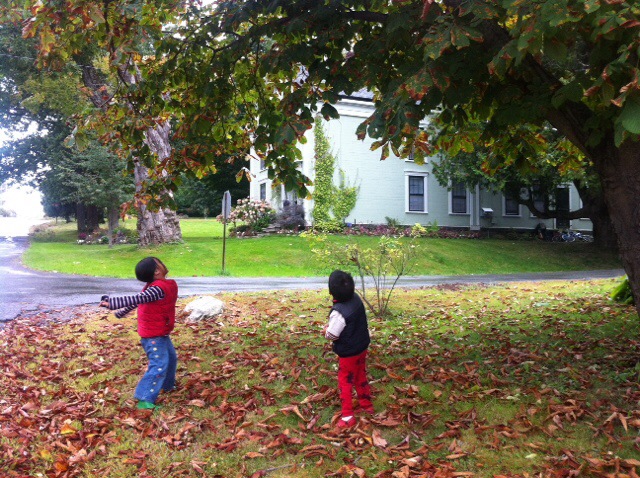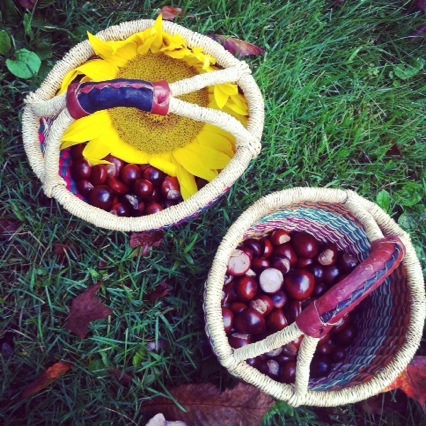 They spent a lot of time gathering horse chestnuts.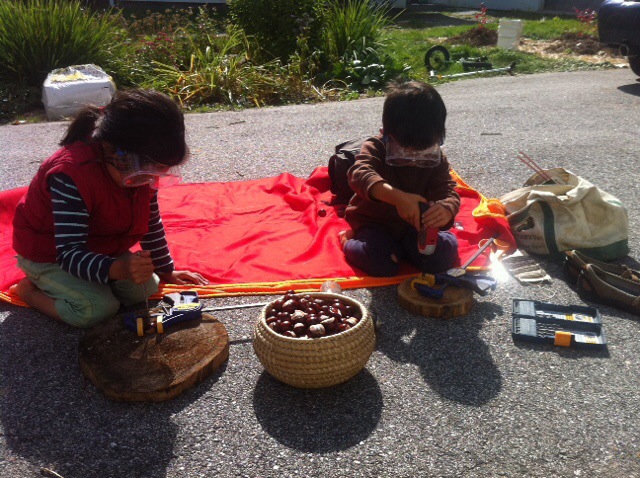 Some of them, we drilled holes in to make a necklace.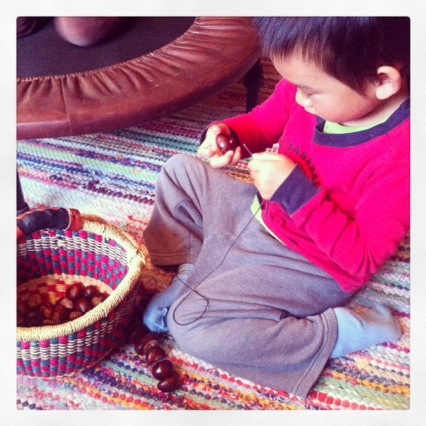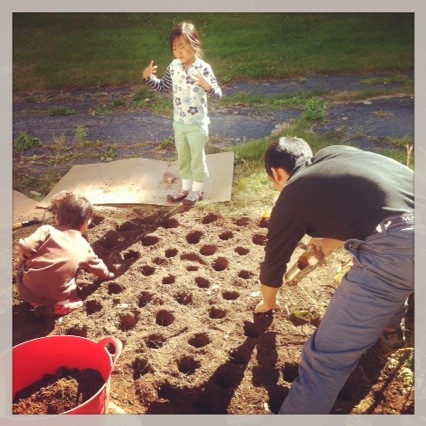 Autumn is the time to plan ahead. After surviving our first Maine winter, I desperately craved the vibrant beauty of flowers. I bought a bunches of tulips and daffodils every week in April to pull me through. A week ago, Tig and the kiddos bought packages of  tulip, muscari and crocus bulbs. For some reason I cannot remember now, I was a total cranky pants the morning they planted them. But now I feel nothing but gratitude for my wonderful family.