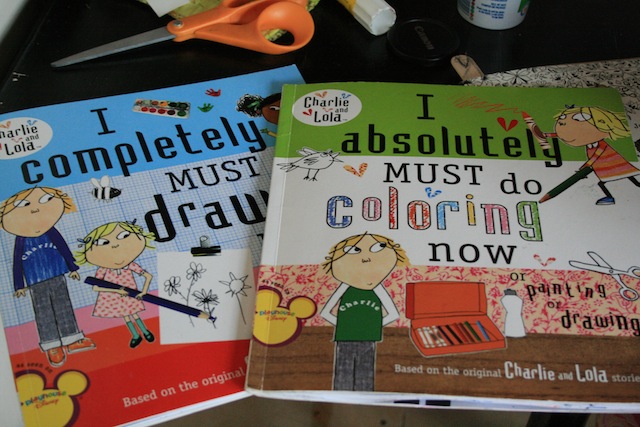 Last year ago, I bought V a coloring book, I absolutely must do coloring now or painting or drawing (my kids love Charlie and Lola). I thought it would be a good way for us to collaborate together, and it was. I thought I'd share some of the pages: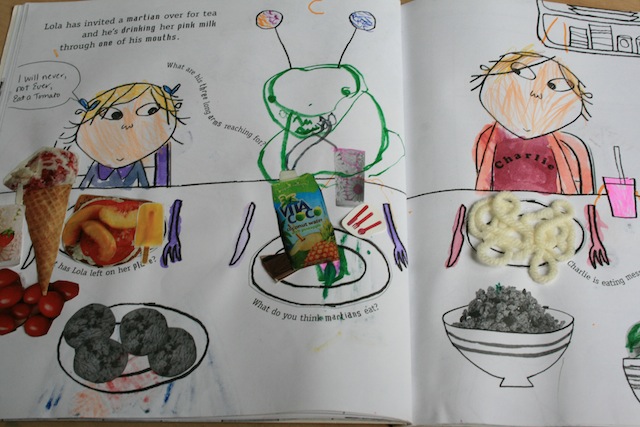 Dinner with martians.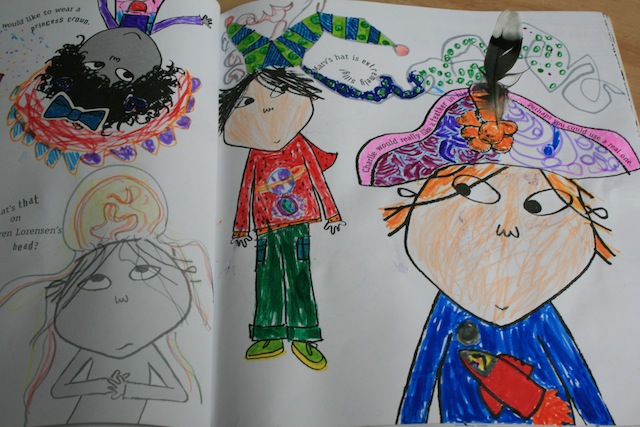 Fancy hats.

Building a rocket.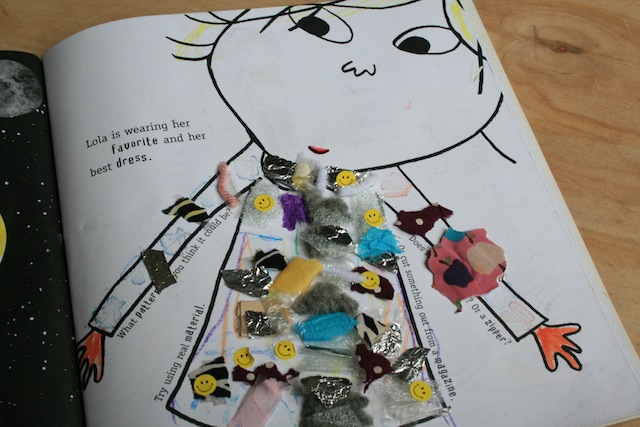 And my favorite one that V did all by herself, Lola's dress. It was a fun process using mixed media. I enjoyed working with her so much, that I bought another one, I completely must do drawing now and painting and coloring.
Then we happened upon this book at a local bookstore: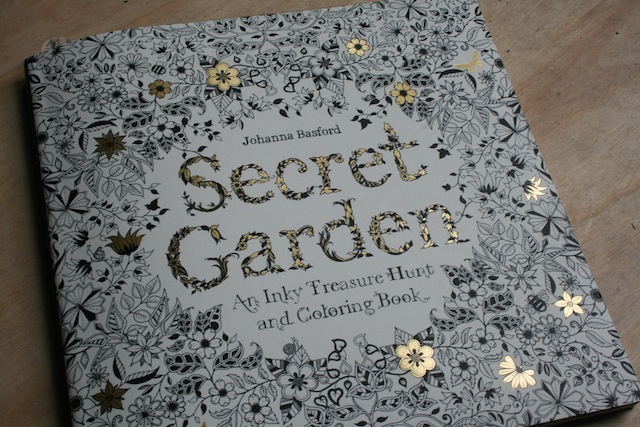 I showed it to V and her eyes sparkled, "Mama, it's so beautiful!" she said.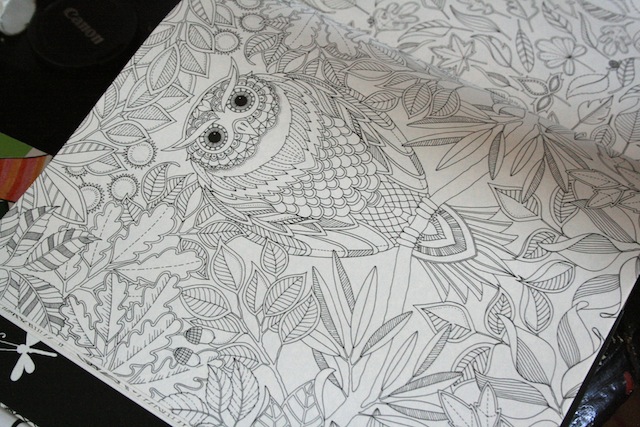 …And so intricate and complex and intimidating…I thought. It did come home with us. V picked a page (which I photocopied for O) and we've been slowly working on it one day at a time. Here's a snapshot of our work in progress. V colored the owl. I'm working on the leaves and around it.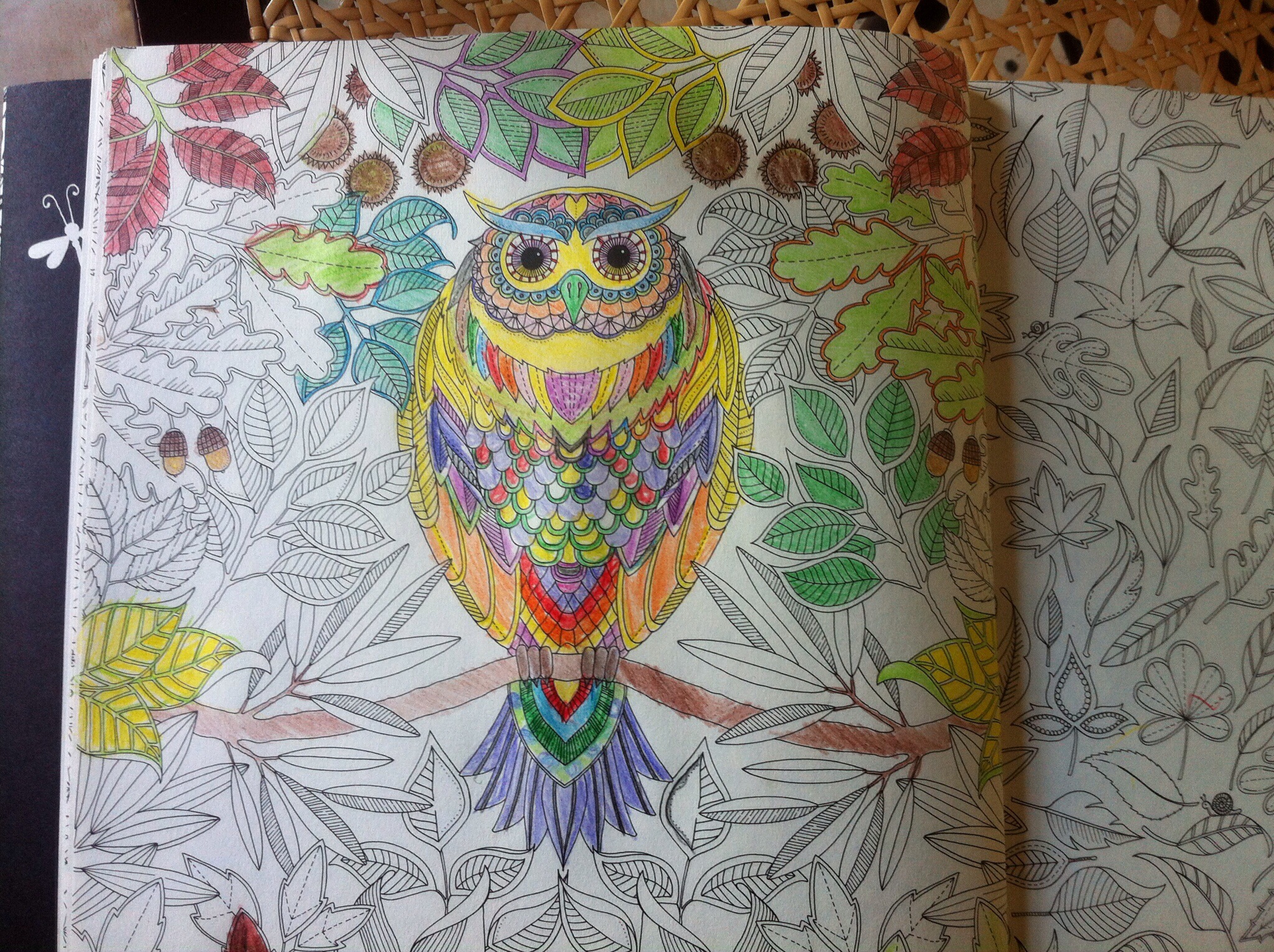 I think this one book will take us all winter to color.