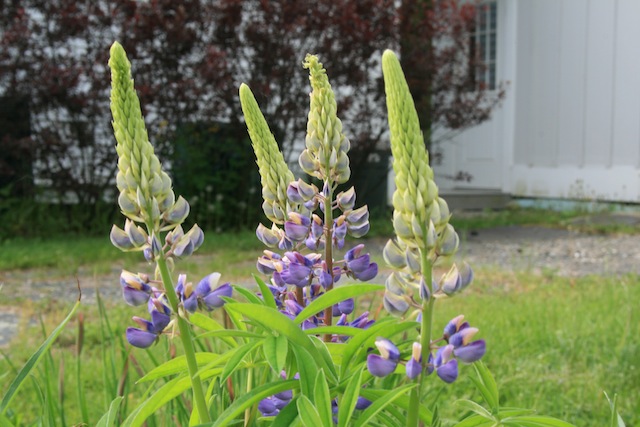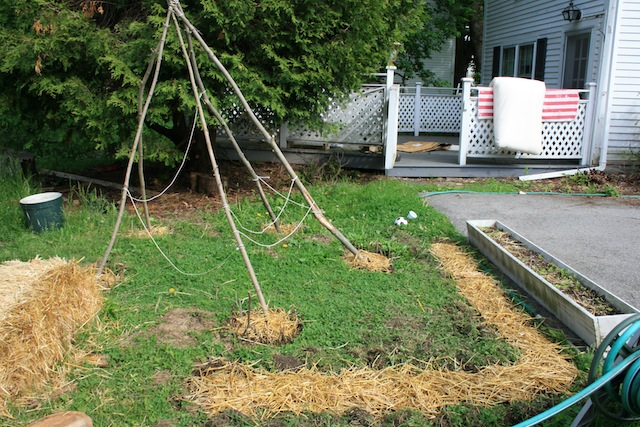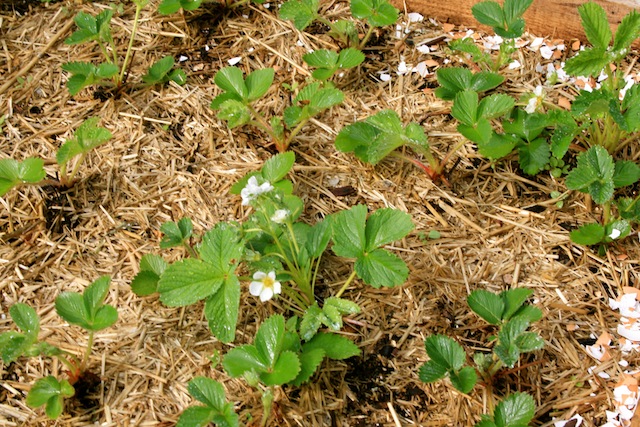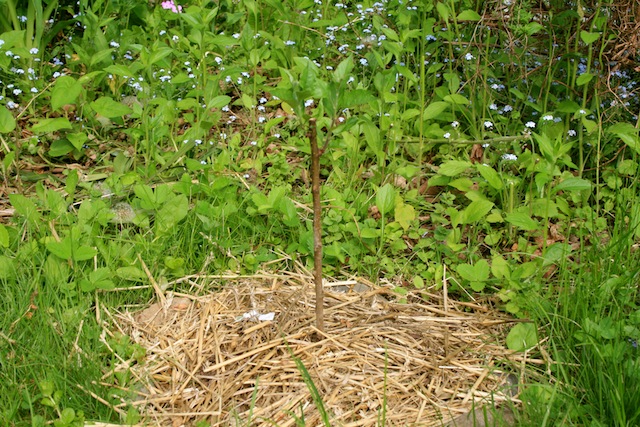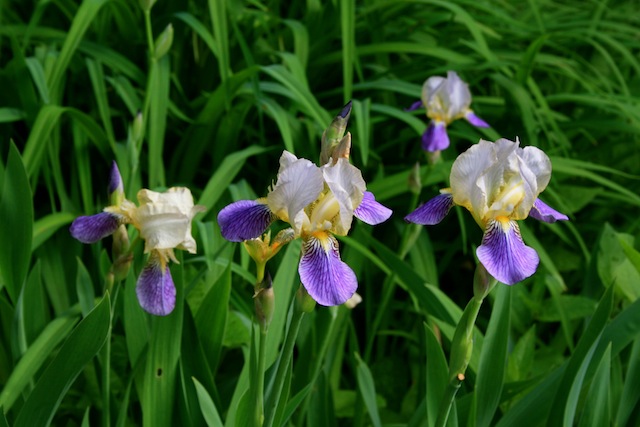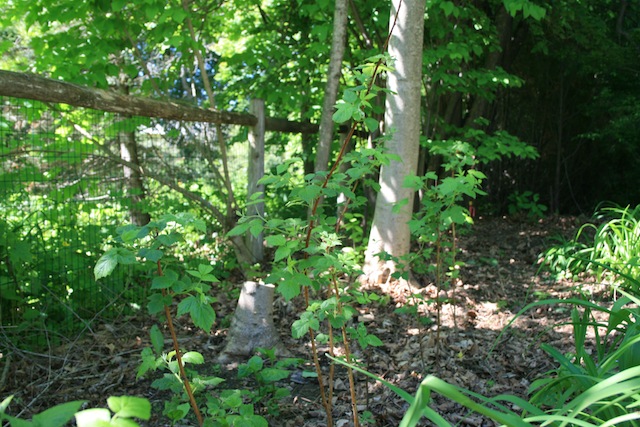 We've crossed over to summer! The days are getting hotter and the garden is taking off.
:: The lilacs, tulips, daffodils have finished blooming. Lupines and irises have taken their place.
:: We got two apple rootstocks (M111 semi-dwarf) into the ground in late May.
:: The wild strawberries are starting to fruit. The kiddos are patiently waiting for them to grow and ripen.
:: Our blueberries are leafing out.
:: The strawberries we planted are flowering; we've been pinching off the buds, leaving only a few for fruit.
:: We planted a half a dozen raspberry canes on the Southwest side. (I've been slowly cutting down the scraggly trees on the south side to let in more sunlight.) The raspberries on the Northeast side are not doing well–there's too much shade from neighboring trees.
:: V helped me put in a fire pit, which we used for our home blessing and on warm summer nights when we dine al fresco.
:: Tig put together a tipi for vining flowers. Next year, it might move to a different spot.
:: We put in two buoy swings for the kids, a large one hangs from our sugar maple out front, and a smaller one for O in the cedar tree.
:: I made panoramic photos to capture the sunlight patterns on our land over the course of the day. I used the Photosynth app to help stitch the photos together. I plan on doing the same in the fall.
At this point, we're tapped out and are in maintenance mode. We won't have a much in the way of harvest this year, but we're laying the groundwork. Next year we want to plant two more fruit trees in the island of grass next to our driveway. The area is currently a sunken flower bed, so I'm focusing on building up the soil through layers of mulch (cardboard, straw, seaweed, compost, etc).  We'd also like to have some chickens next year, so we will have our winter reading cut out for us. For now, though, I'd like to experience some lazy days of summer.