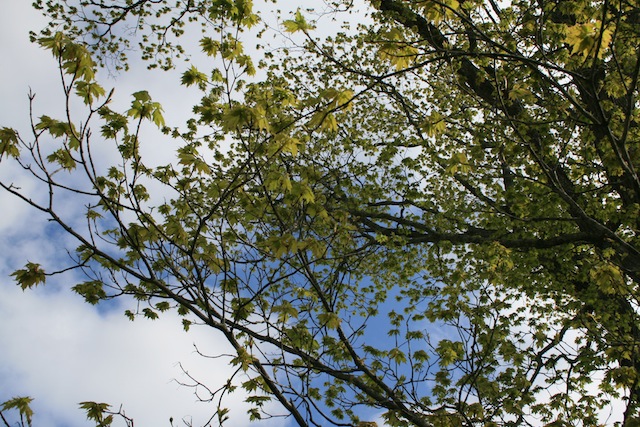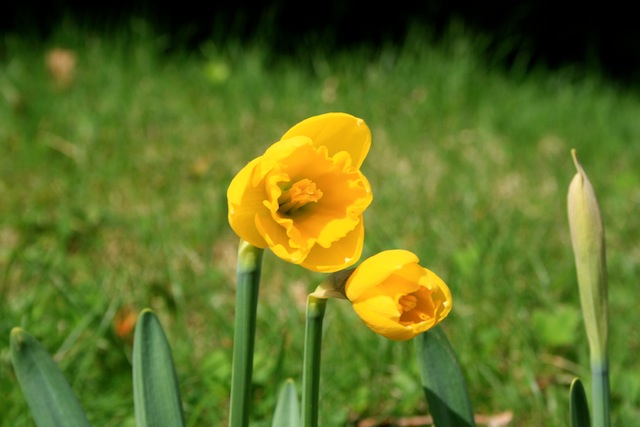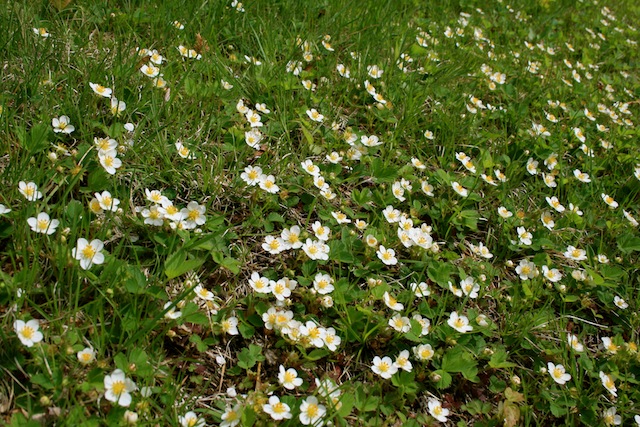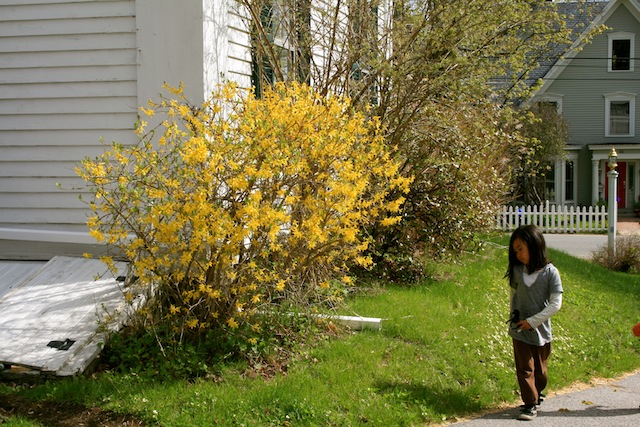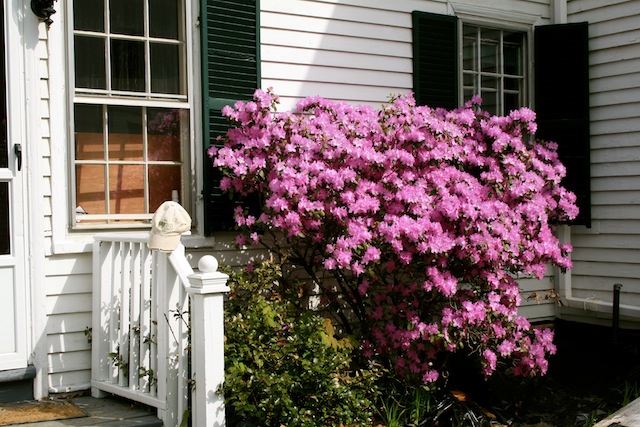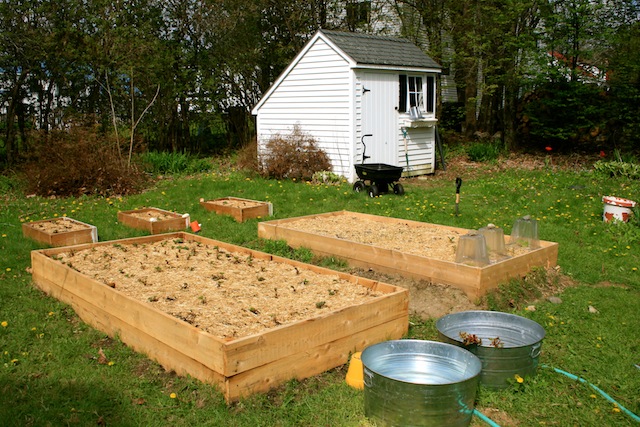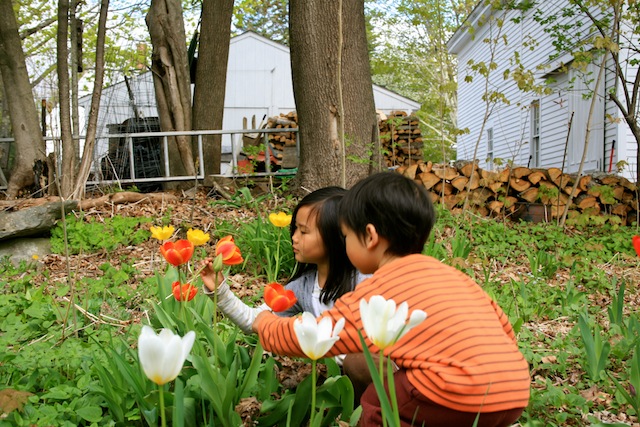 I asked the nano-farmer if he kept any sort of garden journal of sorts, and I got a snort and a tap on the temples (it's all in my head). So I guess it's up to me to tackle the garden notes. Since the last update:
:: The sugar maple in our front yard has started to leaf out.
:: Our first daffodil bloomed! We planted them on closing day.
:: Tulips, forget-me-nots, and dandelions are popping up.
:: Wild strawberries are hopefully taking over our lawn.
:: Our forsythia and azalea bush is in full color.
:: Tig and I chipped up a big mound of brush (thanks to Mark and Sasha for lending us their chipper!)
:: The Six blueberry bushes (Blueray, Jersey, and Patriot from Nourse) are in the ground. We dug up the grass, added compost, peat moss, sulfur and mulched generously with straw and wood chippings. I asked a local cafe to save some coffee grinds and got a bucketful to spread around the blueberries.
:: We planted strawberries in the second raised bed and mini-beds, the All Season Strawberry Collection from Nourse (Earliglow, Allstar, and Sparkle) plus Pineberries.
:: Tig started to cut down some Norway maples on the side of the yard to make room for raspberries, thereby making another pile of brush to chip.
Through a stroke of luck and generosity, we got some free raspberry canes and M111 apple root stock, but haven't planted them yet. And while I'm very grateful for the abundance coming our way, our to-do list can sometimes feel overwhelming. It's a tough balance between patience (observing the land, taking our time) and getting the fruit trees/bushes in the ground (it takes several years to get established).